Original source: https://builtin.com
Translation source: Bit Technology Information
Translation: Liu Bin
Collaborators: Zhaoyun De
It was no accident that blockchain technology was initially introduced into the financial sector. The blockchain's distributed ledger technology (DLT) first appeared in the global financial crisis in 2008. It is the underlying technology of Bitcoin and a secure and reliable method of data transmission and management.
In short, blockchain is a public ledger capable of recording the origin, movement and transfer of any value. The blockchain does not rely on a centralized organization (that is, a bank), but requires the consistent permission of each node in the blockchain to process payments or commodity transfers. This technology is most attractive to the financial industry because it solves many of the problems that plague the industry today, namely security and efficiency.
The original intention of the blockchain was to subvert the existing central banking system, thereby making today's financial system backward and outdated. Therefore, it is not surprising that well-known institutions in the financial field are actively exploring the application of blockchain technology. Distributed ledger technology has the potential to eliminate unnecessary intermediaries, paperwork, and security issues, which can save US $ 20 billion annually for large global banks like Santander.
Nowadays, the term "disruption" has been frequently used, especially in the field of technology, but the blockchain does have the potential to transform the core of the financial industry with trillions of dollars. This article only selects some typical applications of blockchain in the financial field.
Building trust through smart contracts
It can be said that the most influential application of blockchain in the financial field is its ability to effectively build trust through smart contracts.
In essence, smart contracts are similar to physical contracts, except that the contract's provisions are implemented in real time through the blockchain. Smart contracts are beneficial for a number of reasons, especially for the financial sector. After meeting all the preset rules, the smart contract is implemented immediately, without any intermediaries, and improves security.
Jeff Garzik, co-founder of blockchain company Bloq, said smart contracts are good for parties seeking very specific results, such as when both parties follow all predetermined rules to perform the contract and terminate the contract in the event of a violation. Investment is a good example.
When individuals invest in a company, rules and regulations should be clearly established between the two parties. The clear nature of the contract is helpful, as the blockchain can then use its computer network to enforce these rules to check whether all contract agreements have been met (i.e. investors have sufficient funds, they have invested in the appropriate number of shares, etc.) Before investing.
Because of its efficiency and privacy, smart contract technology is currently receiving a lot of attention and demand is significant. The following three companies establish smart contracts based on blockchain and maintain their leading edge.
ZEPPELIN SOLUTIONS
Location: San Francisco, California
How they use blockchain in finance: Zeppelin builds and operates a blockchain-based infrastructure for smart contract systems.
The company has implemented systems for many industries, from everything from social media to finance. To date, more than $ 4.5 billion has been transferred through Zeppelin's smart contracts.
POPULOUS
Location: London, UK
How to use blockchain in finance: Populous is an invoice and trade finance platform that uses blockchain-based smart contracts.
Compared to traditional protocols, smart contracts allow invoice buyers to purchase contracts from business owners in a faster and more secure way. Populous' business analytics platform uses blockchain to privately view and share data between departments.

UULALA
Location: Irvine, California
How they use blockchain in finance: Uulala is using smart contracts for bill payments, microcredit and microloan agreements to serve the underserved population in the Americas.
The company provides these consumers with a virtual blockchain-based wallet and rewards those who pay bills in virtual currency or fulfill smart contract micro-lending regulations.
Uulala's ultimate goal is to help these consumers gain recognition from large financial companies.
Simplified payment
One of the most attractive applications of blockchain in the financial sector is its ability to process payments almost instantaneously and make payments in a way that protects the integrity of the data.
Because the foundation of distributed ledger technology is to bypass centralized institutions, transferring funds peer-to-peer is as simple as pressing the "send" button on the phone. Once launched, the nodes in the blockchain will immediately and consistently accept or decline payments. In the process of bank processing transactions, it does not require several days of transfer time, and it will not bear high transfer fees.
By using blockchain for remittances, both customers and banks can save a lot of time and money. Blockchain-based tokens are also universal, which means there are no national exchange rates, fees for cross-border transfers, or national laws that prohibit cryptocurrency transfers.
Here are four examples of companies using blockchain to transform the payment industry.

RIPPLE
Location: San Francisco, California
How to use blockchain in finance: Ripple is one of the most famous blockchain-based payment systems. This technology enables banks, companies and cryptocurrency exchanges to make transfers directly without third-party processing.
Through personalized integration, the ability to track payments and eliminate intermediaries, Ripple facilitates the efficient transfer of funds worldwide.

BITPESA
Location: Nairobi, Kenya
How to use Blockchain in Finance: BitPesa's platform simplifies financial transactions in edge markets.
The company specializes in payment transfers in Africa, providing cross-border payments, stable exchange rates and digital financial tools. BitPesa's blockchain technology only takes a few hours (instead of a few days) to complete the transfer and charges 1-3% for each transaction.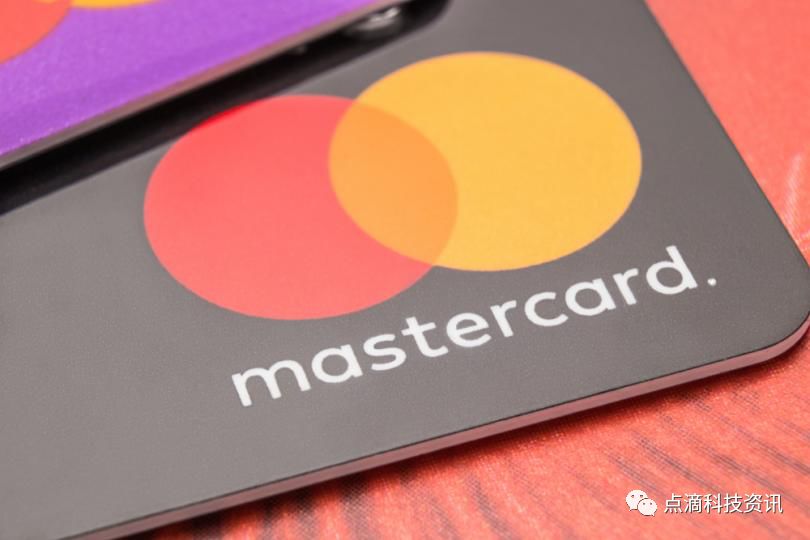 MasterCard
Location: New York
How to use blockchain in finance: Credit card giant Mastercard recently won a technology patent for processing cryptocurrency payments on traditional credit card systems.
The company realizes that blockchain-based payments are becoming increasingly popular and wants customers to remain anonymous while maintaining the speed of established payment infrastructure. MasterCard also hopes that hybrid payment methods will reduce fraud and risk.

MAKERDAO
Location: Copenhagen, Denmark
How to use Blockchain in Finance: MakerDao understands that making money transfer easier requires higher stability in the cryptocurrency market.
The company is a decentralized organization on the Ethereum blockchain, which aims to minimize the volatility of its tokens against the US dollar by encouraging transactions and lending its Dai tokens.
Promote transactions and investments
Blockchain technology can transform the stock market by shortening complex and time-consuming processes, reducing costs and risks.
The traditional stock market has many participants, including investors, brokers, regulators and centralized institutions that handle investments. Due to communication issues between intermediaries, an investment may take up to three days to process, resulting in process lag and uncertainty. The blockchain with smart contracts and decentralized processes is expected to bring speed, accuracy and efficiency to the investment process.
Because the blockchain runs on smart contracts, after the blockchain believes that the investment is valid, the investment can be completed immediately without waiting for a few days. The peer-to-peer investment process (in this case, individuals invest directly through the company rather than through a broker) speeds up the process and eliminates unnecessary steps. The strict security encryption protocol of the blockchain minimizes the risk of financial data leakage.
The blockchain also introduced another breakthrough investment concept in the form of an initial coin offering (ICO). ICOs replace the traditional method of raising funds in an initial public offering (IPO) on the stock market. Instead, they provide digital tokens that represent company ownership.
More and more companies are turning to blockchain-based ICOs because they provide a faster, safer and more accurate way to raise funds. The ICO raised $ 3.8 billion in 2017, but it is dwarfed by the $ 12.4 billion raised so far in 2018.
The following four companies use blockchain to simplify the investment process.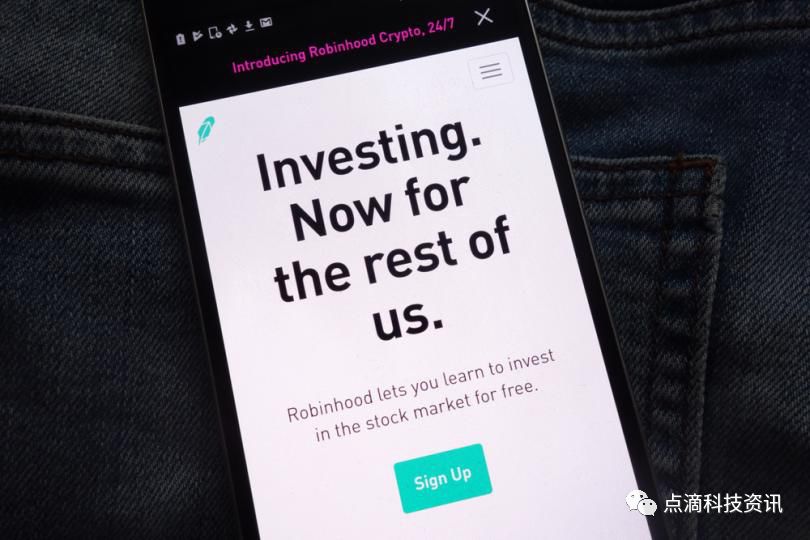 ROBINHOOD
Location: Menlo Park, California
How to use blockchain in finance: Robinhood is one of the largest online trading platforms that allows investors to buy, sell and trade cryptocurrencies.
Robinhood was originally designed as a platform for individuals to invest in traditional stocks to increase their personal stock portfolio, and now allows investments in blockchain-based crypto digital currencies such as Bitcoin and Zcash.
Indian Securities and Exchange Commission (SEBI)
Location: Mumbai, India
How to use blockchain in finance: The Indian Securities and Exchange Commission (Sebi) is currently exploring ways to apply blockchain to the Indian stock market.
The agency focuses on the beneficial capabilities of the blockchain to ensure transaction security and act as a seamless universal payment processing model.
Sebi also considers the future of the blockchain as a means of fundraising and asset management.
AIVIA
Location: Edinburgh, UK
How to use blockchain in finance: Aivia is a global platform that is targeted at investors interested in decentralized funds.
The platform provides investors with a blockchain-based investment portfolio that can diversify risks, provide real-time statistical data on the soundness of the portfolio, and make investment thresholds very low due to the use of smart contracts.
Aivia also provides fund managers and private companies with the opportunity to create investable tokens and a range of tools to attract crypto digital investments.
COINMIRROR
Location: Berlin, Germany
How to use blockchain in finance: CoinMirror makes it easier for ordinary people to invest in ICOs.
With the popularity of ICOs and blockchain organizations, CoinMirror wants to ensure that ordinary investors have all the due diligence information they need to make informed investments.
The company offers "SmartFunds" that allow investors to pool funds to a trusted investment company. To reduce confusion about the ICO process, CoinMirror will even process filing documents.
Loyalty and reward programs
Maintaining and growing a customer base is important for many companies. It's no coincidence that well-performing stocks such as Apple, Disney and Amazon have extensive customer loyalty programs and hundreds of millions of loyal backers. Businesses looking to increase revenue and retain customers have found another solution-blockchain-based loyalty rewards.
For most companies, current loyalty programs have difficulty retaining data, are outdated and pose a serious risk of data leakage. In a recent study, 75% of customers believe that companies are not doing enough to protect sensitive customer information. In addition, 31% of all data breaches came from hacking customer loyalty program databases. Blockchain is a potential solution to make programs more secure, more powerful, and more accurate.
Like any business, the financial industry also wants to get tons of data and profits from customer loyalty reward programs. Blockchain can further optimize processes by reducing costs, enabling seamless real-time procedures and protecting important data. The implementation of smart contracts enables customers to collect rewards in real-time and enables businesses to better manage their data.
Centralizing customer loyalty programs in a blockchain-based "wallet" can encourage consumers to use their rewards more frequently. In addition, customers will use advanced security blockchains to protect their personal information, thereby building trust and affinity for the company.
Here are examples of three companies helping implement a blockchain-based rewards program.
LOYYAL
Location: San Francisco, California
How to use Blockchain in Finance: Loyyal helps companies expand their customer loyalty programs through the Blockchain as a Service (BaaS) platform.
So far, they have implemented blockchain rewards programs in the travel, employee incentive, and credit card industries.
Loyyal's customers can measure their reward programs to truly optimize their scaling and secure planning experience. Since its development, Loyyal's blockchain plan has registered an annual growth rate of 31% in terms of customer plan registration.
BITREWARDS
Location: Moscow, Russia
How to use blockchain in finance: BitRewards helps businesses provide cryptocurrency cashback and loyalty points.
BitRewards runs on the Ethereum platform and provides token software for enterprises, through which customers can receive rewards in the form of cryptocurrencies.
By combining AI-based personalized recommendations and blockchain, BitRewards claims they can increase company revenue by 17%.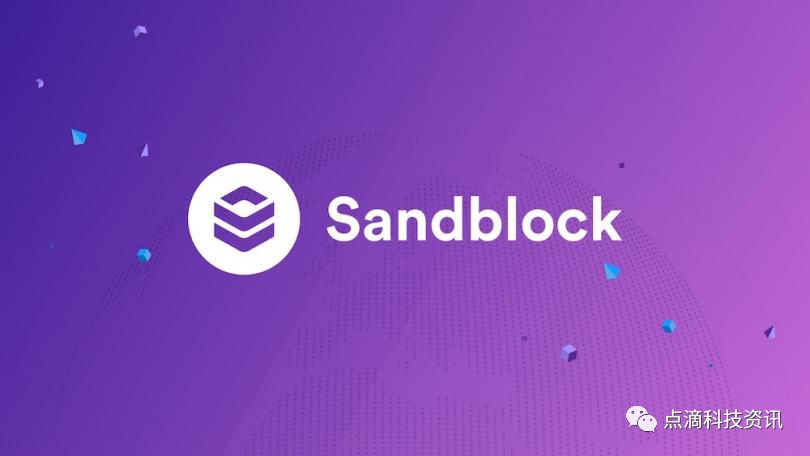 SANDBLOCK
Location: Paris, France
How to use blockchain in finance: The Sandblock project is tokenizing all loyalty programs.
Currently, the company is currently using the Alpha version to develop an extensive rewards program for companies that want to reward their customers with cryptocurrencies and tokens.
Sandblock believes that converting loyalty points, coupons, and vouchers to crypto assets will excite customers and they will value assets with real market value.
Digital identity management
One of the most important responsibilities of financial institutions is to maintain the integrity of our customers' "digital identity" including some of our most sensitive information. We trust banks to protect our passport information, biometric information, social insurance numbers, accounts and addresses. , We believe that banks will properly and privately protect our information.
Unfortunately, nearly 60 million digital identities were stolen in 2017, and more than 40 million Americans' credit cards and banking information were stolen from financial institutions. Blockchain has the ability to stop hackers.
The most important recognition of blockchain security capabilities was at the 2018 World Economic Forum in Davos, Switzerland. The forum concluded that blockchain can improve the trust, responsibility and efficiency of data security. It is worth noting that the conference pointed out that the financial industry can use blockchain's decentralized mechanism to cope with higher risks and cyber attacks, thereby opening a new era of digital identity security.
Here are three companies that help the financial sector maintain the integrity of millions of digital identities.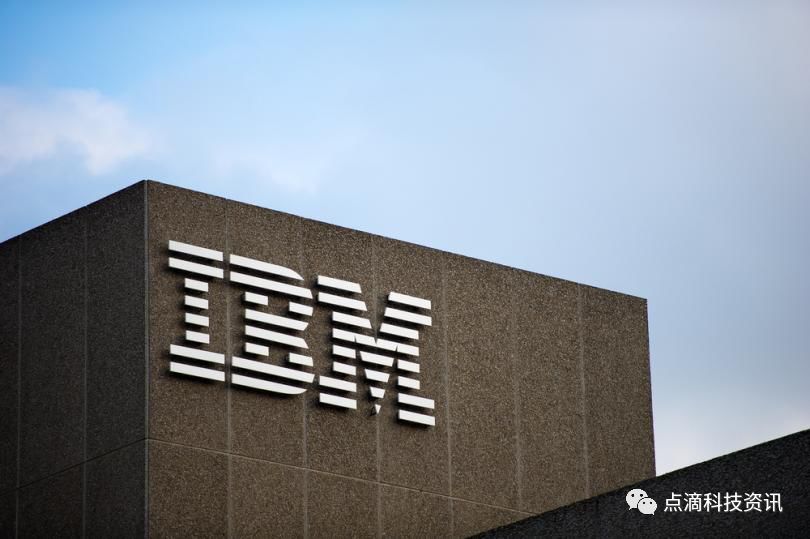 IBM Corporation
Location: Armonk, New York
How to use blockchain in finance: IBM has become one of the world's leading companies in the field of blockchain, especially digital identity management.
The computer giant helped install a personalized blockchain-based "trusted identity" management solution that uses a decentralized ID authentication and updated due diligence platform.
IBM has helped more than 2,000 companies install blockchain into their current infrastructure.
CAMBRIDGE BLOCKCHAIN
Location: Cambridge, Massachusetts
How to use blockchain in finance: The CAMBRIDGE BLOCKCHAIN ​​blockchain provides digital identity management software tools for financial institutions.
The company installed a blockchain version based on smart contracts and decentralized information instead of the traditional due diligence method of Know Your Customer (KYC), which reduces costs and improves data efficiency.
CIVIC
Location: Palo Alto, California
How to use blockchain in finance: Civic's secure identity platform uses multi-factor authentication on mobile apps and the web without the need for a password.
Blockchain technology can privately store encrypted customer biometric information, such as fingerprints, so login to a bank account or website is very smooth and almost completely reliable.
CIVIC products are unique in that any customer can withdraw their name from the blockchain at any time, permanently deleting the information, making it useless to criminals.