Source: Sina Technology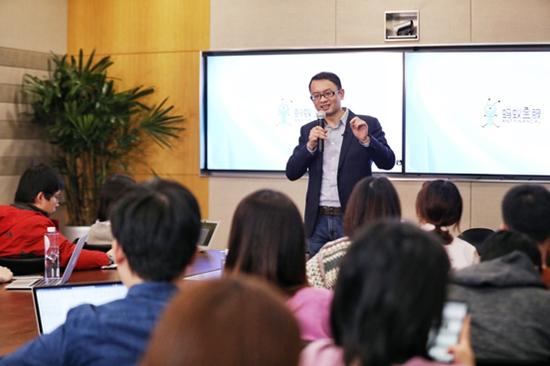 Sina Technology News On the afternoon of January 8, Jiang Guofei, Vice President of Ant Financial Services and President of Intelligent Technology announced in Beijing that Ant Blockchain will open platform technology capabilities to the entire industry, especially for the physical industry, and "do not allow any physical industry "Leaving behind in the age of the digital economy," Jiang Guofei said.
Looking forward to 2020, Jiang Guofei believes that the blockchain is starting to "get rid of the truth", and the number of daily uploads will be a symbol of the prosperity of the industrial Internet. Jiang Guofei is also the head of Alibaba's Dharma Institute of Financial Technology Labs. In the top ten technology trends released by Alibaba's Dharma Institute a few days ago, it is predicted that the threshold for enterprises to apply blockchain technology will be further reduced in 2020. The end of the chain design, the cloud, and the hardware chips of various types of core algorithms will also emerge, and the daily application of the blockchain will reach the public.
"The ant blockchain will be open to industry partners. In terms of serving the real economy, the ant blockchain has no competitors and only fellow travellers." Jiang Guofei said that the industrial blockchain has begun and the turning point is about to come. The technology capabilities of the Ant Blockchain Promotion Platform are mature, open, and will cooperate with partners with rich industry experience to complete digital construction in various industries.
According to him, Ant Financial 's self-developed blockchain engine has technically achieved "double 1 billion". Ant blockchain can support 1 billion account scale, 1 billion daily transaction volume through scalable consensus and double-layer network design, and achieve 100,000 cross-chain information processing capabilities (PPS) per second.
Jiang Guofei revealed that the number of global patent applications for the ant blockchain has reached 1,005. At present, the ant blockchain has solved trust issues in more than 40 scenarios including cross-border remittances, supply chain finance, judicial depository, and electronic bills, with an average increase of two per month.
In Jiang Guofei's view, blockchain is the most valuable field in the era of the industrial Internet. 2020 will be a year when the blockchain is out of focus and deeply integrated with the industry. But does it require blockchain for all scenarios and fields? Jiang Guofei believes that only applications that benefit the real economy are truly valuable applications, and they are fundamentally devoid of reality. With the development of the digital economy, industrial collaboration becomes more frequent and complex, which will create more opportunities for the blockchain.
"We believe that in the future, blockchain will change people's production and life like mobile payments and become the infrastructure of the digital economy. Like hydropower and coal, it will have sufficient existing productivity, means of production and production relations." Jiang Guofei judged. (Zeyu)