At 11.30 am local time, US President Trump delivered a speech on Iran.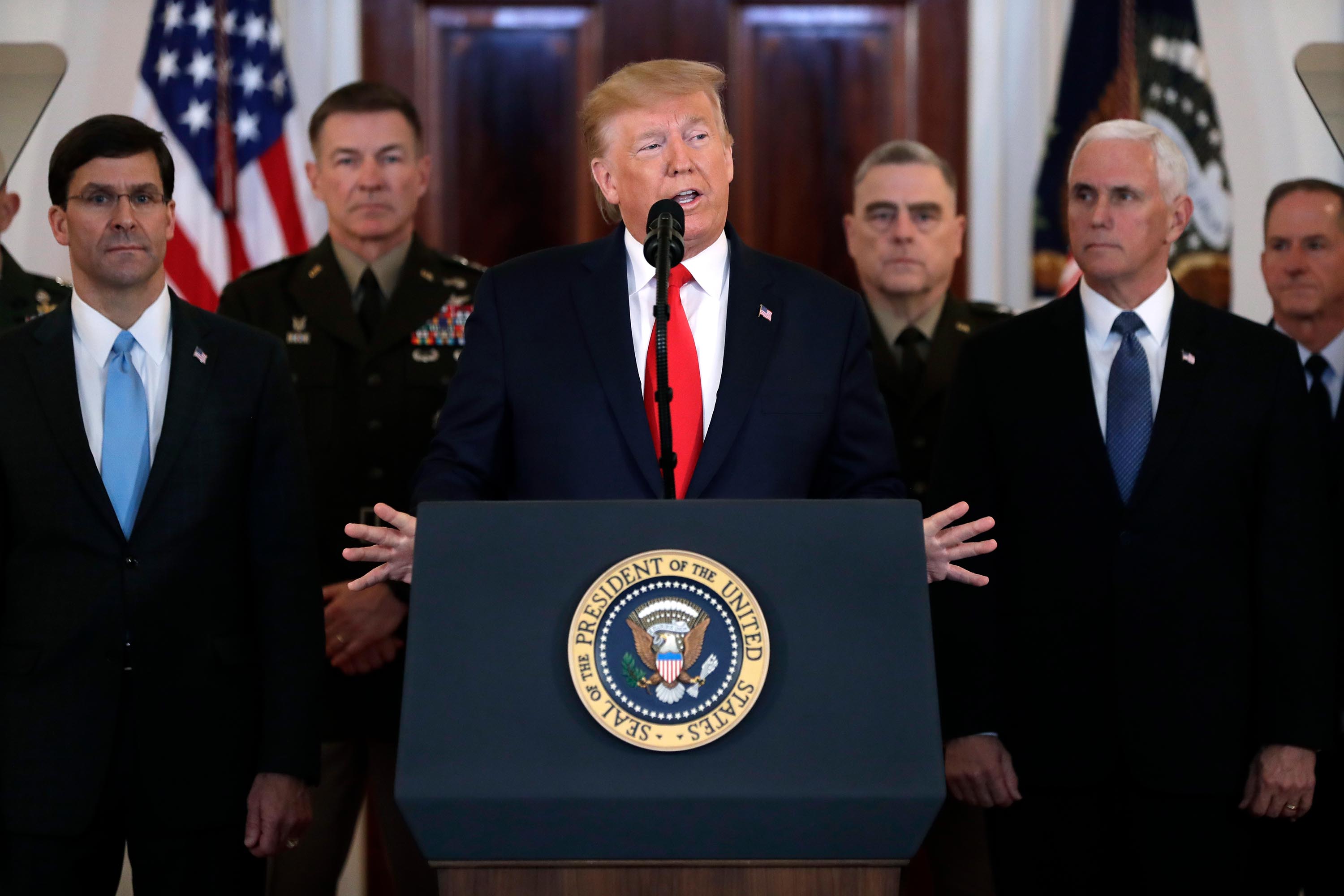 Regarding Iran 's attack on a U.S. military base the night before, he said, "We have no casualties. All our soldiers are safe and our military bases have suffered very little damage."
Regarding General Suleimani's "fixed removal" by the US military last week, Trump called him "the world's largest terrorist." In his speech, he mentioned, "He trained terrorist forces, including Hezbollah, and launched terrorist attacks on civilian targets. He sparked a bloody civil war across the region, and he caused thousands of U.S. soldiers casualties."
Trump said that Suleimani had recently launched an attack on U.S. personnel in Iraq, "causing the death of an American," and he had also planned a "violent attack" on the United States embassy in Baghdad. "In recent days, he is planning a new attack on American targets, but we stopped him."
Regarding Iran 's nuclear issue, he said, "As long as I am the President of the United States, Iran will never be allowed to possess nuclear weapons. Iran must abandon its nuclear ambitions and end its support for terrorism. We must all work together to reach an agreement with Iran To make the world a safer and more peaceful place. "
Regarding the possible impact of the situation in the United States and Iran on global oil supplies, Trump said "the United States has achieved energy independence" since he took office. "We are now the world's largest oil and gas producer. We don't need Middle Eastern oil," he said.
He also extended an olive branch to the people and leaders of Iran. He said, "For the people and leaders of Iran, we hope you have a great future. This is what you deserve. Achieve national prosperity and live in harmony with the nations of the world. The United States is ready to embrace peace with all those seeking it. "
However, at the end of his speech, he announced that "the United States will immediately impose additional punitive economic sanctions on the Iranian regime. Sanctions will continue until Iran makes changes."
After his speech, the market responded quickly.
The Dow rose 190 points, the S & P 500 index hit a record high and is currently up 0.67%; the Nasdaq is up 0.72%. The spot gold refresh rate was as low as 1552.82 US dollars, and the drop within the day expanded to about 1.2%. WTI crude oil futures fell below $ 60 / barrel, with the current day's decline exceeding 4.2%.
According to the comparison data, bitcoin, the highest cryptocurrency by market value, has dropped from $ 8,300 to below $ 8,100, and the decline may continue.
Image source: CNN
Author Liang CHE
This article comes from bitpush.news. Please reprint the source.