Author: Robert Hackett Original Source: Fortune.com
Translation: Yue Wei
Source: Blockchain Outpost
Introduction: Marcus said he currently regrets only a bit: "If things can come back, I should describe Libra as a new payment system, so the risk is less."
Looking at the interior design of Facebook's office in Menlo Park, California, you have a feeling that the decoration seems to be only half done. The overhead beams of the office criss-cross, the pipes and vents project directly from the plywood wall, the lighting circuits, fire alarm facilities and the support structure of the house are suspended from the overhead ceiling.
This "half-furnished" situation is not due to the company's lack of money. Although Facebook has been involved in a leak scandal, its profits have not been affected at all-in the latest quarter, Facebook's profit reached a new high, reaching $ 6.1 billion. In fact, this decoration style specifically reflects President Zuckerberg's design philosophy. Zuckerberg has a word that always lingers: Facebook's development is always only 1% complete, so the interior style deliberately reflects this "eternal unfinished state."
This extremely unpretentious style is particularly impressive in Building 52. It was in the office of Building 52 that Facebook had designed a bold digital currency proposal-the release of the exclusive cryptocurrency Libra. The "unfinished" interior has made people wonder: Will Libra's office continue to exist or will it be forced to close?
Facebook Libra triggers global digital currency competition
At the turn of summer and autumn of 2019, the cryptocurrency launched by Facebook encountered fierce opposition from institutions around the world, causing huge controversy. In this case, even if Facebook shut down or even abandoned the entire building, it was firmly stated that it would be cut off from the cryptocurrency and it would be understandable to the outside world. But the company doesn't seem to want to give up easily. It intends to continue the implementation, and engineers will continue to fight in this building.
Facebook's goal is to create a currency backed by a basket of international currencies, including the US dollar, euro, and yen, and is based on blockchain technology. Unlike Bitcoin and other cryptocurrencies, Libra currency is linked to a variety of international currencies. It is a relatively stable digital currency called "stable currency", and this currency can be used globally. After the idea came out, Facebook convened more than 20 companies to form the Libra Association (the members of the alliance are relatively independent in technology). The goal set by the alliance is: Participate in the development of a currency that goes beyond the country, so that financial services can benefit 1.7 billion "bankless" users, and everyone can enjoy global e-commerce services without barriers; Easier circulation and lower cost worldwide. No one in the alliance wants to miss this opportunity.
But as soon as the news of Libra came out, critics sniffed a hint of threat. The project is far from being released, causing a stir in the international community. Patrick Ellis, a member of the Libra Association's board of directors and general counsel for payment services PayU, ridiculed that according to this situation, Libra may have become "the world's most famous product-free startup."
In fact, this kind of trouble has long been around. In the spring of 2019, long before the first official announcement of the Libra project, David Marcus, the former president of Paypal and the head of the Libra Association, introduced the vision of Libra to Secretary of the Treasury Steven Mnuchin. According to people familiar with the conversation, Mnuchin's opinion was: "I don't like you doing this stuff very much."
Since June 2019, after the Libra project was officially announced, public opinion has continued to spread. Federal Reserve Chairman Jerome Powell said that Libra could cause privacy infringement, money laundering, damage to consumer rights, and reduced financial stability, and he "was concerned" about this; U.S. President Trump tweeted that Libra "There is no binding or reliability"; senior Indian economic officials are not optimistic about the feasibility of Libra; French Economy and Finance Minister Bruno Le Maire believes that Libra "threats national sovereignty" and takes the lead in advocating for the European Union to ban Libra. By mid-October, seven important members of the Libra Association, including payment system giants Visa, MasterCard, Paypal, and Strip, have opted out of the Libra Association in the face of public pressure.
The concerns of major financial regulators are not unreasonable. In their view, Facebook still has a lot of problems left unresolved. At this time, the release of Libra global digital cryptocurrency is tantamount to adding chaos to the company. The biggest question is how Libra currency complies with real-name authentication and anti-money laundering rules to avoid abuse. Given that Facebook does not pay much attention to its media platform supervision, it is not effective, and major regulators dare not expect any improvement in the cryptocurrency once it is released. Although security experts interviewed said that tracking cash flow through the network can solve the problem, it is not enough to dispel people's doubts. Brad Sherman, a member of the U.S. House of Representatives and leader of the California Democratic Party 's Capital Market Subcommittee, said: "Now criminals are eager to look forward to the issuance of Libra currency. It is certain that Libra currency will allow terrorism, drug gangs, human trafficking organizations, especially tax evasion Are more convenient for illegal activities. "
Critics argue that Libra also threatens global financial stability. At present, Facebook has 2.8 billion users worldwide. If everyone starts using Libra currency, the status of the US dollar and other fiat currencies, as well as the sovereignty of the world's major central banks, will be weakened. The bigger threat then is that the Libra Association will be able to authorize any private company to represent the committee to adjust Libra's reserve currency basket. St. Louis Federal Reserve Economist David Andolfatto said, "I don't want to see a global company with such great power to control global currencies. If that is the case, unless Jesus is chosen to run the company. We cannot fully trust a few ordinary People run such a large body. "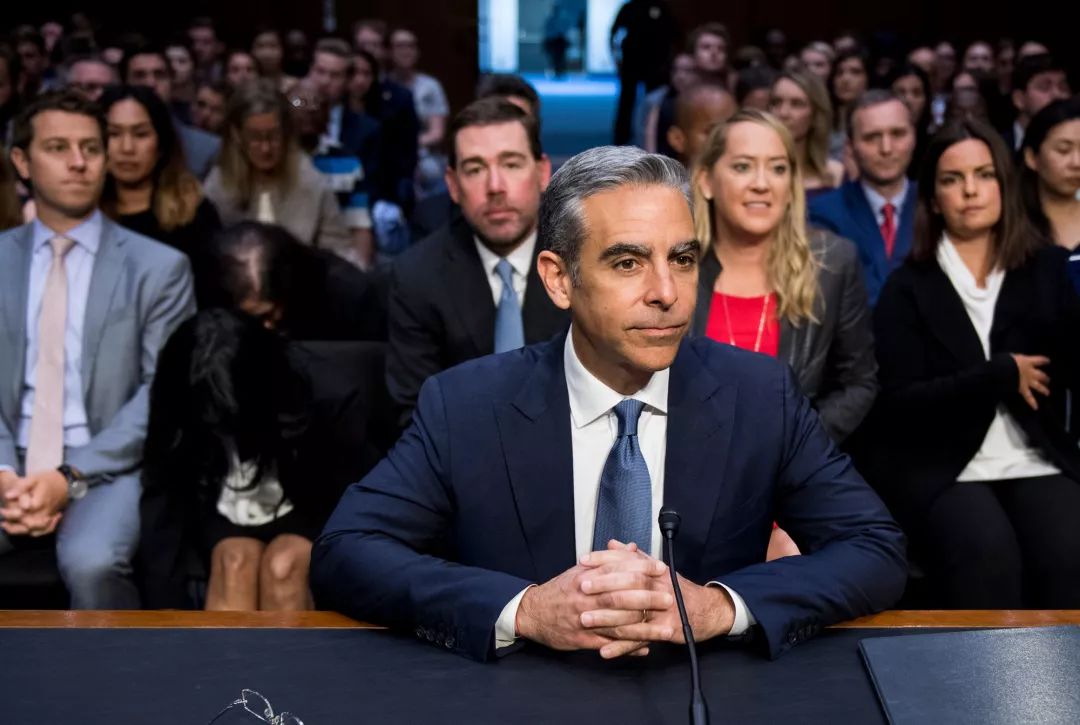 David Marcus, head of Facebook Calibra, attends Libra hearing in Washington on July 16, 2019
On October 23, Zuckerberg attended a hearing held by the US House of Representatives Financial Services Committee, where he was subjected to strict cross-examination. After the hearing, he had to admit that:
"I'm also not sure if Libra currency will be issued. "
Still, Facebook and the Libra Society do not seem to have given up. The Libra Association still has 21 companies, startups, venture capital companies, and non-governmental organizations. Its board members include Uber, the largest ride-hailing app developer in the United States, Lyft, the second largest ride-hailing app developer, Spotify, a genuine streaming music service platform, Multinational telecommunications company Vodafone and Bitcoin trading company Coinbase. And the alliance still hopes that Libra will be released in 2020. Two days after the Zuckerberg House hearing, the CEO of Facebook subsidiary Calibra, the Libra wallet, was very optimistic. Calibra has multiple meeting rooms, one of which is named after a movie by Hollywood comedian Bill Murray (the movie is called "Genius is Crazy"). In this meeting room, Marcus sat in his place for an interview. With his arm on the back of his chair, he said, "I am a more optimistic person. Now everyone in the world is talking about digital currency. Why is digital currency so hot? If it is not for us, it may take longer to build a digital currency framework . "
Indeed, since Facebook's Libra plan has been frustrated, the global race to issue digital currencies seems to have just begun. Major banks, technology companies and governments (especially the Chinese government) are all conducting digital currency trials. The twists and turns of the Libra project may make it easier for later people to explore, at least the regulators are beginning to define their standards. At the same time, Libra himself continued to adjust after a series of fierce criticism.
Why does Facebook need Libra?
In technology circles, there is a concept called "platform crisis". The so-called "platform crisis" means that another company may snatch your users, or a new product you launch may cause your users to lose and cause loss to the company's business.
According to Hunter Horsley, founder of cryptocurrency asset management company Bitwise, if you want to know what Zuckerberg's internal crisis feels like, consider Facebook's 2014 acquisition of virtual reality device maker Oculus for $ 2 billion. At that time, neither Oculus nor virtual reality was yet to be considered mainstream (not to mention mainstream now), but their future potential posed a certain threat to Facebook. If people around the world start chatting or liking online through virtual reality, Facebook's dominance will surely be shaken or even weakened. That being the case, why not compile directly and seize the opportunity of the next wave in time to avoid being passive.
Horsley says:
" Historically, the demise of a company is often due to failure to adapt to new changes in a timely manner. "
For the Facebook management team, as the cornerstone of database innovation for digital currencies, cryptocurrencies and blockchains have shown an irresistible momentum in 2017. Just this year, the price of bitcoin and other cryptocurrencies began to rise for several months in a row. The company's leadership realized that the introduction of cryptocurrencies could help the company penetrate the financial services industry well, and Facebook wanted to work hard to gain momentum in the industry. In recent years, Facebook has witnessed the sudden rise of Chinese Internet companies in the financial sector (Tencent's WeChat Pay and Ali's Alipay). These technology companies have become emerging financial giants outside of the traditional banking system, and have connected with people's daily life in another way. (In 2018, China's mobile payment transactions totaled $ 38 trillion) Facebook also wanted to catch the new express train of cryptocurrencies and achieved similar achievements in the financial field.
In 2017, Morgan Beller was also a junior engineer in Facebook's corporate development department. She did a lot of research and communication on blockchain startups in the market at the time. Later, Beller sent a memo advising the company's senior management to seize the rare opportunity to take the lead in the blockchain field. She emphasized with leaders that if the company continued to wait and see, it might fall into a passive state. In the end, Beller successfully convinced Marcus. Marcus was Zuckerberg's senior deputy at the time, and the earliest batch of Bitcoin "believers" in Silicon Valley.
For the year-end holiday in 2017, Zuckerberg and Marcus delved into the situation with cryptocurrencies. Marcus said that he and Zuckerberg talked about many problems in the existing financial system, such as the high cost of cross-border payments, the cumbersome debt repayment process, the separate payment systems, and the rich and the poor.
Once the blockchain is used, Facebook can get rid of the cumbersome intermediate links, bypass the bank-based card issuers and transfer agencies, and save a fee. Facebook could do something David Marcus couldn't do during his tenure at PayPal. As early as Paypal, Marcus realized that Internet finance should be pure and borderless, in line with liberal ideals, rather than being composed of relatively independent markets. There are also transfer costs and delays between markets. By May 2018, when Marcus led the blockchain team, Zuckerberg was studying privacy, decentralized systems, and cryptography. These are the basic principles of blockchain technology and cryptocurrency.This is his 2018 New Year Plan. More than a year later, in March 2019, Zuckerberg issued a privacy-themed statement in which he talked about his determination to adopt Facebook's various service products (such as WhatsApp, Messenger, and Instagram). High-strength encryption technology.
The public has said that once the declaration comes true, it will have an impact on users. But blockchain experts are seeing other signs: The leader of a global technology giant is gradually moving towards a blockchain platform. Jeremy Allair, the founder and CEO of digital currency startup Circle, said that Zuckerberg is beginning to realize that blockchain technology is not only a "digital currency thing", it is about the infrastructure that carries information exchange. In other words, Facebook cannot afford to lose the blockchain technology platform.
Libra, a valuable revenue opportunity
Libra is still a valuable revenue opportunity for Facebook. Of course, the way to generate revenue may exceed the expectations of observers.
For a long time, Facebook's revenue came mainly from advertising. And Libra can provide a very enticing channel, that is, Facebook can sell ads for users' financial data. In this regard, Joseph Lubin, the co-founder of Ethereum, criticized that through this channel, Facebook can link the user's Libra information with all other relevant information. Facebook can do this almost at hand. However, Facebook firmly stated that the Calibra digital wallet system supporting Libra is very secure, and no enterprise can break through the system and collect data on a large scale. In other words, the purchase history of Libra users cannot enter Facebook's market engine, at least by default, this kind of thing does not happen. (Of course, if the user grants permissions, the data will still enter the Facebook market database.)
Marcus said that Facebook cannot make money from intermediary fees. In digital currencies, the transfer costs charged by payment platforms are directly zero, just like current email and social media messaging.
That being the case, what exactly is the way to monetize the Libra project? First, members of the Libra Association can receive interest from the reserves through dividends. When the reserves continue to increase and develop to a certain extent, huge benefits can be generated.
Another way for Facebook to monetize is to create a marketplace that benefits advertisers even more. In theory, in the Libra system, users can use Facebook's App to make seamless payments. For example, if you see a favorite dress on Instagram, just click "Buy with Libra", and the page "Please bind your bank card information" will not appear annoyingly. Avivah Litan, an analyst at Gartner Consulting, said that fewer interrupted transactions means higher conversion rates for ads and more frequent direct revenue generation. In turn, more advertisers are willing to bid.
Users can easily transfer money through Facebook's App software. Libra and Facebook use this method to easily embed the daily lives of users around the world. If you want to transfer overseas without high fees, you can use Libra; if you want to receive instant payments through your digital wallet, you can also use Libra; if you want to buy more discounted songs on Spotify, or enjoy more on Uber and Lyft For more taxi discounts, you can also use Libra.
Beyond that, Libra's biggest potential impact is to keep the economy going for the better. Matthew Davie, a board member of the Libra Association and chief strategy officer of Kiva, an emerging market non-profit microfinance service provider, states, "This is not just a matter of saving money when you buy blue bottle coffee." Davie envisions that everyone Can join the global financial system. This means that business opportunities can be further expanded, and even Facebook's Calibra can provide loan services in the future. Loan services are an important profit growth point in the financial industry.
Marcus: Regrets expressing Libra as new currency
Marcus said that it may be a bit regrettable now that Facebook has to explain to the public before it has fully figured out the Libra project. "The most criticism we've received is, 'Why can't you publish the news without thinking about it all?'" Marcus said. According to Marcus, the reason for this result is the situation. When the Libra team met with various partners (such as payment platforms, technology companies, banks, regulators, etc.), a lot of news about the project has spread in the media. When Facebook asked for opinions, Marcus thought that it might be appropriate to keep the public informed, and Facebook might even regain public opinion.
However, public opinion is still out of control. Privacy scandals, data leaks, and false information have all sparked public sentiment. Marcus said that at the moment he only regrets: "If things can come back, I should describe Libra as a new payment system, so that the risk is less." Marcus said that he should not express Libra as a new currency "I didn't expect to say so, which caused more public opinion pressure."
At present, many payment platforms in the Libra Association have withdrawn, and the project has reached a trough. Knowing this is the case, positioning Libra as a new payment system may not be so passive. On October 4, 2019, in the face of regulatory pressure, Paypal announced its withdrawal from the Libra Association. On October 8, two senators sent a letter to several large companies in the Libra Association, mainly Visa, MasterCard, and Stripe, persuading them to reconsider and wait for a clear explanation from Facebook before joining. At that time, the Libra Association was planning to hold a meeting in a hotel in Geneva on October 14, and several large corporate hotel rooms were booked. But on October 11, the companies said that the firepower of supervision and public opinion was too fierce, and they suddenly withdrew early.
Marcus said: "Given the current pressure, so large and small shareholders of the alliance can withdraw from it." If the Libra project is finally approved by the regulators, these exit platforms, such as shopping platform eBay, travel platform Booking Holdings, And Latin American e-commerce platform Argentina fintech Mercado Libre will definitely add Libra payment to their payment options and will definitely rejoin the alliance. Marcus said that the partners who quit halfway "can now be said to be free to move forward and backward." In response, Paypal CEO Dan Schulman recently stated: "If things improve in the future, there will be many opportunities for cooperation between us."
Without Libra, Calibra could do much
Facebook currently faces many obstacles (many of which need to be addressed immediately). Although the Libra project is deadlocked, it can still create digital payment businesses around Calibra. "Facebook should understand that the company is far from nowhere to go," said Meltem Demirors, chief investment officer at digital asset management company CoinShares.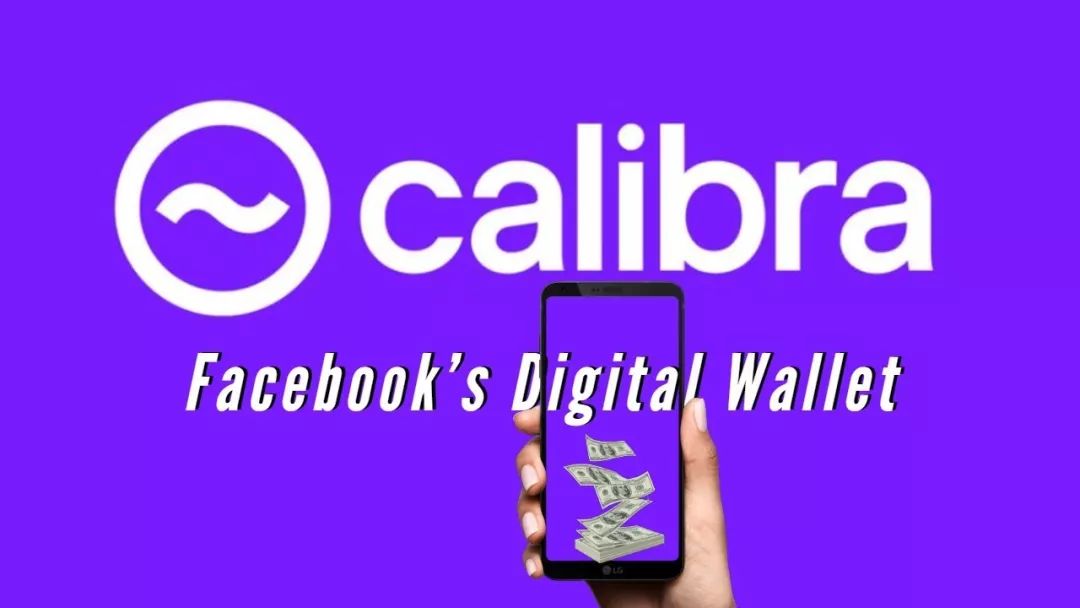 Hunter Horsley, founder of Bitwise, believes that Calibra can integrate traditional payment platforms such as Paypal, Visa and Stripe, allowing the company to make financial progress first. And most cryptocurrency experts and entrepreneurs have expressed their hope that Calibra will integrate more existing digital stablecoins.
Some cooperative projects are only a few steps away from implementation. Facebook recently launched a low-key cooperation with Coinbase and Circle, and plans to join the two Centre alliances. The USD Coin issued by the Centre alliance is also a digital currency and is linked to the US dollar. In addition, Calibra can work with startups such as Gemini, Paxos, and TrustToken to jointly issue stablecoins.
Today, stablecoins are only used in the field of cryptocurrency trading, and investors only treat cryptocurrency transactions as a cash equivalent. But blockchain proponents believe that the stability of stablecoins will help them become an ideal medium for future digital payments. Bill Barhydt, CEO of cryptocurrency wallet innovation company Abra, said that stablecoins only anchor a single currency, "from a compliance perspective, this is a clear development path." He added that perhaps Facebook "at the beginning It should be done like this … at least it can eliminate many sovereignty issues. "
Upcoming global currency competition
To succeed, Libra needs to convince regulators that digital currencies issued by private companies do not pose a threat to government currencies; they are stable enough to not cause a sudden global financial crisis. The Libra Association has always wanted to prove one thing: they can provide a complete reserve backing. Every Libra currency in circulation is backed up by equivalent low-risk assets. The assets here include various currencies, and of course, government-issued short-term Treasury bills (the initial assets provided by members of the Libra Association can be purchased at a minimum of $ 10 million) .
Theoretically, with a comprehensive reserve, Libra is not easily affected in the face of financial panic. Marcus also mentioned that many of the "money" used in people's lives today, such as checks, credit cards, loyalty points, etc., rely on a lot less reserves than in the past. Marcus said, "Even the gift cards at the Barth Robbin Ice Cream Shop are more than the money behind Libra."
Regulators outside the United States will also be evaluating Libra soon. The Libra Association says it will soon apply for a license to the financial system at the Swiss Financial Market Supervisory Authority. In April this year, a task force formed by the Basel-based Financial Stability Board will provide a report assessing financial risks similar to Libra's Global Stablecoin. Both the US Treasury and the European Union have similar comments, and are still being formed.
Any objection from any of these agencies would be fatal to the Libra project. But if Libra is approved, it will be implemented in a few countries at most, and it will not be able to expand globally. The Libra Association may pilot in financially friendly places, such as Switzerland, Singapore, and several emerging economies such as Southeast Asia and Africa.
In the United States, Congress has the final say. Some people are generally critical and skeptical of technology giants, and it is unlikely that they will change their minds. A reporter asked US Congressman Brad Sherman what the Libra project could do next to ease his concerns. Sherman burst out laughing, and then answered, "The devil is the devil. Can you let the devil dress up carefully to rise to heaven?" Of course, some people are open to Libra's adjustment. Patrick McHenry, who is on the House Financial Services Committee with Sherman, thinks Shermand's concerns are a bit "overdone." He believes that the Libra project is still possible in the end. He added: "We can't just enact laws to abolish people's business simply because we are worried about risks."
At present, the Libra project is still in the waiting period. The alliance needs a general manager who is responsible for all operations and hopes that the number of members will rise to 100. Marcus hopes that the project will be launched smoothly in 2020, but at the same time he understands: "The final decision is not in our hands."
If Libra is deadlocked, other companies are likely to come first. According to veterans of the Libra project, PayPal, who recently quit the Libra Association, is looking for new partners. Many fintech startups, such as Square, Robinhood, and SoFi, have focused on decentralized cryptocurrencies such as Bitcoin. In addition, established banks such as JP Morgan Chase and Wells Fargo are testing their digital currencies linked to the US dollar. Observers realize that it is only a matter of time before tech giants such as Google, Amazon, and Microsoft submit digital currency applications, although at present, everyone is very secretive about their respective exchange rates.
As major private companies wait and see how the Libra project finally ends, central banks in various countries also shake. The pilot of the People's Bank of China to issue a digital currency in RMB will begin immediately. The French central bank also plans to implement a blockchain digital currency pilot in the first quarter of 2020. The European Central Bank and the Bank of Canada set up special task forces to accelerate the development of digital currencies. In the summer of 2019, the outgoing Bank of England President Mark Carney also made a high-profile call to "consider the launch of a global digital currency", linked to a basket of international currencies like Libra, but must be led by the central bank.
It is now certain that all fintech forces, whether government banks or private companies, are more or less involved in digital currencies. The Swedish central bank has also been studying the feasibility of the Swedish national digital currency since 2017. Gabriel Söderberg, senior economist at the central bank, said:
"The Libra project has made people realize that things are really going very fast. People at the central bank are starting to understand that time is not the time, and for business leaders, time is money."
Fanwai: China's Digital Currency Initiative
When Zuckerberg attended a hearing in Congress last October, he said, "World trends will not stop." In fact, at the time of writing this article, China, the largest competitor of the US economy, China The national digital currency is about to be launched, becoming the number one country in the blockchain field.
According to China 's Caijing Magazine, the People 's Bank of China has launched a digital currency version of the RMB, namely "digital currency electronic payment", which is scheduled to be officially released at the end of 2019. It is said that the central bank will conduct small-scale pilot projects with several major state-owned banks and telecommunications companies, with Shenzhen and Suzhou as the first. (Currently, Fortune has not received a response from the People's Bank of China)
Relying on blockchain technology, the digital currency of the People's Bank of China will create an exclusive digital currency version of China. It is understood that the newly issued virtual currency is compatible with the widely used WeChat payment and Alipay platforms. Users can use digital currency payment methods to purchase products and services, including transportation, education, medical care, and retail. "Finance" magazine pointed out that the Chinese government can clearly understand the areas in which digital currencies are most popular.
Since 2014, the People's Bank of China has begun to actively study the concept of digital currency, but the real impetus for the Chinese government to accelerate its digital currency plan is related to the Libra project in June last year. So what crises did Libra give the Chinese government? With the help of the digital currency, the Chinese government can closely monitor the market money supply and crack down on capital outflows. At the same time, the government can increase its influence in emerging markets, because emerging markets are also generally in high demand for cryptocurrency. In the end, the government can effectively monitor and control the market.
At a congressional hearing, Zuckerberg hinted that the Libra project helped to some extent limit China's influence on digital currencies. But skeptics of Libra also see the risks behind Libra. Saule Omarova, a professor of financial regulatory research at Cornell Law School, said: "Private business power, like the government, could be over-inflated in the future."
Original link: https://fortune.com/longform/facebook-libra-stablecoin-digital-currency-crypto/