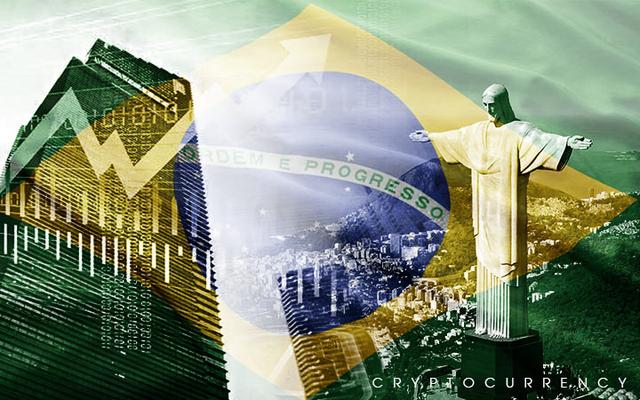 As a large commercial bank refuses to comply with the "Prevention of Cryptocurrency Exchange Account Closure" agreement, Brazilian cryptocurrency exchanges may soon lose bank support. Throughout Latin America, crypto trading platforms have encountered difficulties maintaining bank relationships.
Banco Bradesco disregards agreement to stop closing crypto exchange accounts
According to Spanish cryptocurrency news agency Critonoticias, Banco Bradesco, one of Brazil's major commercial banks, has refused to comply with any agreement that prevents the closure of cryptocurrency exchange accounts.
As early as late December 2019, the Brazilian Economic Defense Administration (CADE) ruled that it was not illegal for banks to withdraw services from cryptocurrency exchanges. At the time, CADE believed:
"Since some banks have refused to establish contracts with certain cryptocurrency exchanges (platforms), there is no evidence of antitrust crimes."
CADE's ruling in December 2019 differs from its current position, which argues that such actions, i.e. such actions, contain sufficient antitrust elements. In response, the Brazilian Cryptocurrency and Blockchain Association (ABCB) described the ruling as "dark, contradictory, and oversight".
For Banco Bradesco, digital assets pose a serious risk of money laundering. As a result, the bank reportedly chose not to comply with any ABCB requirements to stop closing crypto exchange accounts.
In addition to Banco Bradesco Bank, other commercial banks are also gradually closing accounts belonging to cryptocurrency exchanges. The São Paulo court recently rejected the Brazilian currency exchange Mercado Bitcoin's appeal after the Brazilian bank decided to close its bank account.
As previously reported, Bitcoin Max, another Brazilian crypto exchange, won a lawsuit in court to keep its account with Santander Bank.
The fate of Latin American exchanges
The situation in Brazil seems to reflect established trends throughout Latin America, especially in countries such as Chile. As reported by Critonoticias, Créditoe Inversiones, one of Chile's commercial banks, has closed accounts belonging to the Chilebit crypto exchange.
As early as April 2018, the Chilean crypto exchanges acquired the account as a result of an appeals court ordering banks to reopen their accounts. At the time, the country's crypto stakeholders strongly opposed the tendency of banks to refuse to provide bank support to virtual currency exchanges.
However, in December 2018, the Chilean Supreme Court ruled in favor of Chile's state-owned banks, providing justification for its decision to close the crypto exchange Orionx account.
Disclaimer: This article was compiled by Youyou Finance. Please indicate the source when reprinting.
Original source: Bitcoinist
Original link: https://bitcoinist.com/brazilian-bank-threatens-to-close-crypto-exchanges-accounts/
Compilation: Youyou Finance-Mindy
If reprinted, please indicate the source: https://www.uucj.com/archives/68846