Source: Upstream News
News on January 15th, Beijing time. On Tuesday, Eastern time, the three major U.S. stock indexes fell sharply and closed differently. China stocks generally fell. Among them, the stock price has continued to rise for the past month and has the first block chain. The so-called Financial OneAccount plunged 20.41% to $ 12.46. It is understood that Financial OneAccount is a "unicorn" enterprise under Ping An of China.
On December 13, 2019, China Unicom's "Unicorn" Corporate Finance OneAccount was officially listed on the New York Stock Exchange, with an issue price of US $ 10. On January 13, 2020, the stock price of Financial OneAccount was the highest. To 16.60 US dollars / share, unexpectedly suffered a sudden drop on January 14.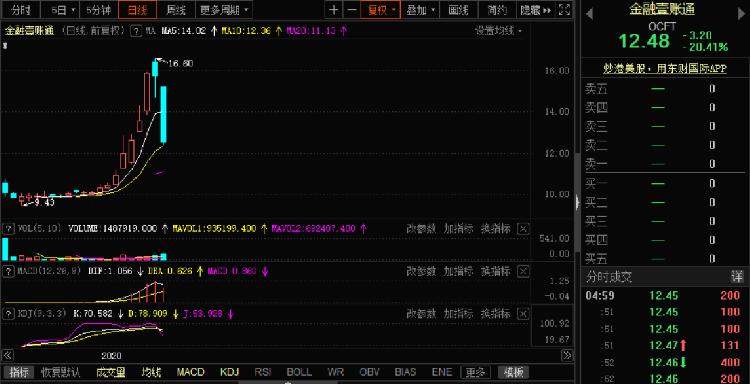 According to the data of Tianyan Check, Financial OneAccount is a fintech service company focusing on providing fintech solutions for small and medium financial institutions at home and abroad. Based on new technologies such as big data, blockchain, and financial cloud, it is committed to building a smart insurance cloud. Service platform, financial cloud service platform for small and medium enterprises, and personal credit service platform. The scope of business includes technology development, technical consulting, technical services, technology transfer, computer system integration, computer data processing, Internet big data technology development in the field of Internet technology and software technology; blockchain technology research and development. Shenzhen One Account Smart Technology Co., Ltd. was established on September 15, 2017 and listed on December 13, 2019.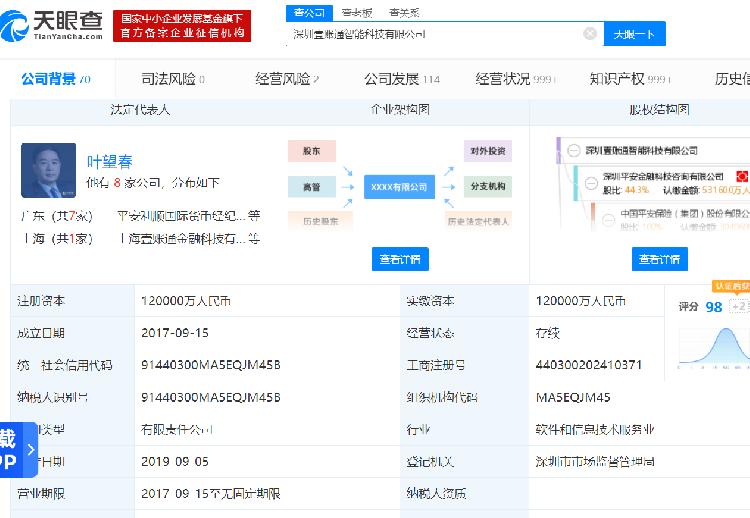 According to public information, in November 2015, Ping An Group integrated its three major businesses, namely Ping An Yi Account, Qianhai Credit, and Bank One Account, thus forming the Financial One Account. According to the data of Tianyan Check, Financial One Account obtained USD 650 million investment from SBI Holdings, SoftBank Vision Fund and IDG Ventures in January 2018. Public information shows that the company's valuation reached $ 7.5 billion after this round of financing.