Editor's Note: The original title was "Crypto Asset Service Provider Keystore Received Jianyuan Fund and Distributed Capital 10 Million USD Investment".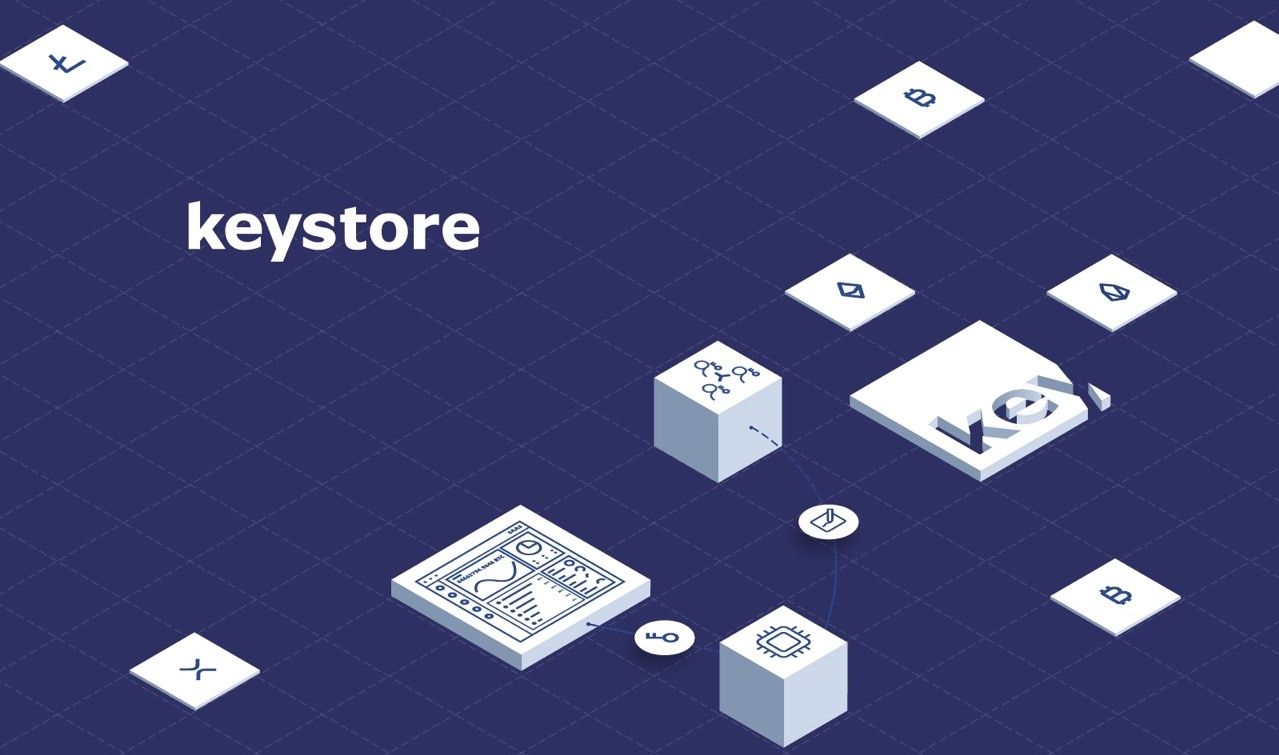 On January 17, 2020, Keystore, an enterprise-grade crypto asset service provider, completed a pre-A round of financing of US $ 10 million. This round of financing was led by Jianyuan Fund, a subsidiary of Tunnels, with distributed capital following. Keyang founder and CEO Ouyang Meng said that this round of financing was mainly used for the company's talent development and technology update.
Keystore is Jianyuan Fund's first investment in the blockchain field. Shen Peiliang, Managing Partner of Jianyuan Fund, commented, "As one of the first traditional equity investment funds to deploy blockchain technology, we have always paid close attention to the blockchain industry. The security of crypto assets is the most basic and the most basic in the industry. A core requirement is a key factor for the stable development of the blockchain industry. We are very optimistic about the innovation of Keystore's underlying technology and the huge development space of future business. "
Shen Bo, the founder of Distributed Capital, also emphasized, "Distributed capital has witnessed the rapid development of the industry in the past few years. At the same time, it has also seen that the industry has been lacking in the construction of the underlying security infrastructure. The depository and derivative services involved in Keystore will be This is the area that distributed capital will focus on next. "
Users keep their private keys to reduce trust risk
Keystore was established in August 2018, and is positioned as a global enterprise-level encrypted asset service provider. With the core business of secure storage of private keys, it provides enterprise users with information security protection and encrypted data processing technology.
Keystore's escrow business includes self-deposit and full escrow: self-deposit is the user holding the private key, the keystore does not touch the private key, the user opens an account in the keystore, and obtains the exclusive corporate wallet address after verification, and the user's encrypted assets Enter this address directly; full depository means that the user entrusts the Keystore to keep the private key, and the extraction time is about 2 hours, which is more suitable for traditional institutions.
Depository solutions are very important for both traditional and innovative financial markets. As an emerging asset, crypto assets are susceptible to hacking and difficult to track due to online storage. In fact, depository services are more urgently needed.
With depository as the core, extend Staking and online banking wallet services
In addition, Ouyang Meng introduced that in addition to the custody business, Keystore also provides staking services and online banking tool services for users in the circle.
At present, Keystore has cooperated with more than 20 head public chains to jointly deploy PoS and DPoS nodes. Online banking tool service is the third business direction of Keystore. This service is used to ensure the security of crypto asset payment and transfer, similar to the bank U shield; at the same time, for the needs of corporate customers in the actual management of crypto assets management, multi-account, financial data processing and analysis needs, Keystore provides separately Supports multi-signature, multi-account, one-click export functions in accordance with accounting standards.
According to Ouyang Meng, online banking tools charge basic service fees and are not Keystore's main revenue business. Depository and staking accounts for about 80% of Keystore's overall revenue.
In addition, Ouyang Meng said that for crypto asset service providers, depository management is only on-balance sheet business, and the possibility of financial services such as quantification will not be ruled out in the future.
Mainly serves institutions in the circle and traditional institutions holding crypto assets
At present, Keystore's main markets are in China and Southeast Asia, mainly in the circle institutions and traditional institutional customers holding crypto assets.
In order to further expand the traditional institutional users outside the circle, Keystore provides technical cooperation and channel cooperation:
· Technical cooperation. Keystore is currently in talks with some traditional banks to use blockchain technology to improve bank settlement efficiency.
· Channel cooperation. Also seeing the high-growth PE and private equity funds of the blockchain, facing the issue of compliance admission, Ouyang Meng believes that Keystore can help traditional institutions just entering the market to understand the mining process and details in depth and pass this process , Assume a role similar to investment banks. At present, the development of the industry is still in a wild era, and the biggest ceiling is still about compliance issues. How to characterize crypto assets. Once the crypto assets have a clear definition, the crypto asset depository industry will usher in a complete explosion