Source: Interface News
Reporter: Jia Linwei
Edit: Zhou Zhuoran
According to the eye-catching news of beauty media, Zhejiang Oushiman Group announced on January 19 that its skincare brand OSM products include a "little white light" essence as the group's first product using blockchain technology.
Wang Yingshuai, deputy director of Ou Shiman Digital Research Institute, said at the International Blockchain Conference in November last year that the development of Ou Shiman's digital certification system has been completed, and the scheme design of the application of blockchain technology is nearing completion. And said that blockchain technology can make production, sales, and purchases open and transparent. Ou Shiman will establish the whole life cycle quality management system of pearl biological products through the application of blockchain technology.
However, according to the information disclosed by the group at present, it does not specifically explain how to apply the blockchain technology to "small white lights".
The group claims that this method of applying blockchain technology to the beauty industry is the first time it has appeared in the country, and Osman Group calls it "Deqing Intelligent Manufacturing".
Ou Shiman was founded in Deqing County in 1967. With the help of local cultured freshwater pearl resources, it has established a comprehensive business of production, supply and sales of pearl farming, pearl jewelry, pearl cosmetics, pearl medicine and health products.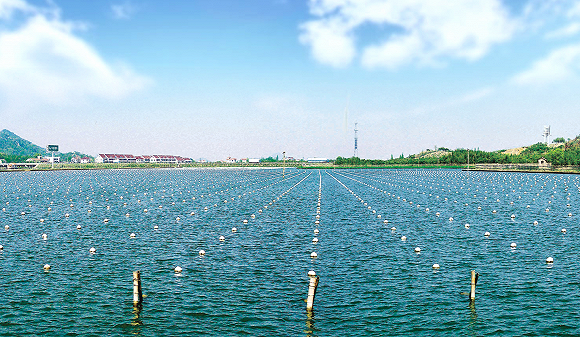 Deqing Pearl Breeding Base
It is worth noting that the application of blockchain technology in many fields is shallow and the coverage is not extensive. It is difficult for consumers to truly benefit from it. More often, companies respond to local government calls or their own demand for technology upgrades. Try blockchain technology.
Deqing County has officially launched a plan to build a blockchain town. Ou Shiman is also limited to the application of blockchain technology to a product that is being promoted this time. It does not explain the application methods that consumers can use, so it is still difficult to judge whether it can truly improve the consumer experience and satisfy consumers. Product information needs.
In fact, the industry has speculation about the application of this technology.
"China Cosmetics" magazine executive Cheng Wei told the source chain last year that the blockchain can guarantee the traceability and authenticity of the product and let consumers know whether the product received is authentic. From a marketing perspective, blockchain can increase the value of points for users of cosmetics and skin care products, and stimulate customers and new customers. In addition, he mentioned that the cost of digital transformation of blockchain technology is low and easy to implement, which is conducive to industrial upgrading and optimization of the industrial environment.
Compared with skin care products, the fashion industry's attempts on blockchain in the past two years have gone a bit ahead.
Forbes reported in July 2018 that young Czech designer Martina Sperlova was the first blockchain application in the fashion industry. She collaborated with Provenance, a blockchain company also based in London, to put a waterproof wash chip that stores a lot of information in her clothes. After scanning with a mobile phone, she will get a link. After clicking, you can read the source of the clothes , Production, story, and more.
This link can also be shared with others online. Consumers can also contact brands and designers through the blockchain at any time for after-sales maintenance.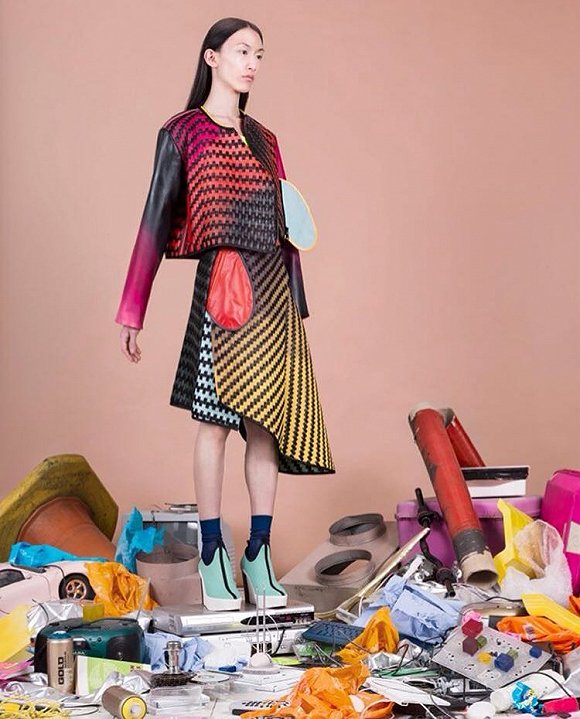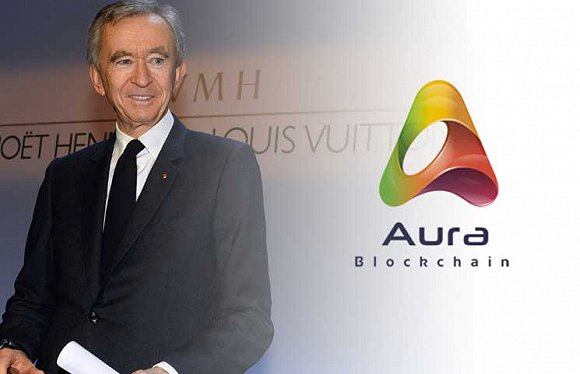 For luxury goods that emphasize product quality and are often plagued by counterfeit goods in the secondary market, blockchain is also a solution that cannot be ignored.
LVMH Group launched the first luxury blockchain platform Aura in May last year, which was jointly developed by LVMH, Microsoft, and New York blockchain software technology company ConsenSys.
"Every step in the product life cycle is recorded, telling a new, transparent story," LVMH said in the announcement. It includes information on where the product was originally purchased and when it was sold, making it easy for consumers to identify authenticity in gray market transactions such as purchasing.
LVMH plans to use the technology for its perfumes Louis Vuitton and Dior. It is open to all luxury brands at the same time, does not require intermediaries, and promises confidential data.