This article comes from Trustnodes , translator of the Odaily Planet Daily | Moni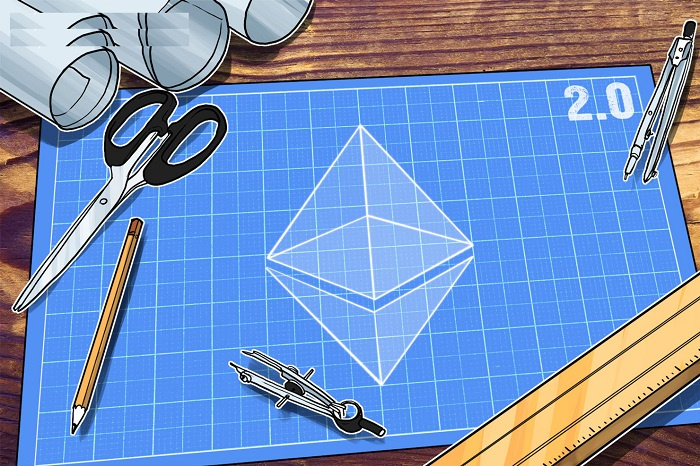 Recently, the Ethereum 2.0 deposit process "accidentally" flowed out early. From some screenshots, we can see how to send 32 ETH tokens from the proof of work (PoS) blockchain to the latest proof of stake (PoS) beacon chain.
The screenshot below shows the Ethereum 2.0 deposit contract interface (probably an older version of February 2020), from which we can see that the deposit process started with a quick description of the mortgage and incentives, and then 2 Key pair for authentication.
Ethereum 2.0 will have two validator keys for cold wallets and hot wallets. One key is only used to verify the identity of the mortgagor and is a hot key. The other key controls the transfer of ETH tokens. This is A cold key is what we often call a private key. Therefore, you need to store this key in the hardware wallet, just as other Ethereum private keys are currently stored in order to fully ensure its security.
This process is then complete after the mortgagee signs some disclaimers. Next, you will see a "Congratulations" page in which you thank the mortgagor, and click to end the page.
It is reported that the above screenshots were disclosed by the Ethereum development team Deep Work Studio, which is composed of some designers of the Ethereum community.
However, the above screenshot may be an old version, so you may have seen that the reward amount shown is actually slightly lower than the number recently disclosed by Ethereum co-founder Vitalik Buterin. The following figure is the Ethereum mortgage incentive policy disclosed by "V God":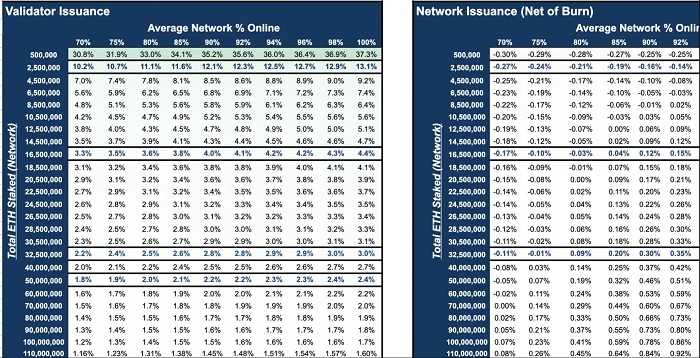 Ethereum Foundation Ethereum 2.0 researcher Carl Beekhuizen explains:
"This is indeed an early prototype product, and we still have a lot of work to do."
Ethereum 2.0 coordinator Danny Ryan also revealed that Carl Beekhuizen is indeed dealing with a lot of work with the deposit contract user interface. Danny Ryan added:
"We are signing a contract with the design team and then officially launching the interface. I think the screenshots out may be preview versions."
From Danny Ryan's response, the screenshots above should not be fake, at least to a certain degree of credibility. It is reported that Ethereum 2.0 is expected to release an audit report this week. At present, Danny Ryan is working closely with the auditor and is expected to release the v.0.11 specification this month. Then, Ethereum 2.0 will probably launch a multi-client testnet in April. In fact, the Ethereum 2.0 client Nimbus has revealed that it will release a multi-client testnet minimum viable product (MVP) on February 28. Then, the three major Ethereum 2.0 clients, Lighthouse, Nimbus, and Prysmatic, will merge spec updates and eventually leave the testnet genesis block. In fact, the release of the v.0.11 specification of Ethereum 2.0 is very important, as this specification will pave the way for multi-client testing online.
If all goes well, the Ethereum 2.0 deposit contract should be officially released at the Ethereal Summit in New York in May. It is worth mentioning that the time for the Bitcoin block reward to be halved is roughly in May this year. If Ethereum launches a mortgage transaction at that time, it will be very interesting to see how the top two cryptocurrencies compete. interesting.