Twitter Featured: Bitfinex plans IEO to issue platform coins, raising $1 billion
Bakkt acquires digital asset escrow company and cooperates with New York Mellon Bank for private key storage
According to CoinDesk, Bitcoin Futures Exchange Bakkt has acquired DACC (full name: Digital Asset Custody Company) and has cooperated with New York Mellon Bank on cryptocurrency private key storage.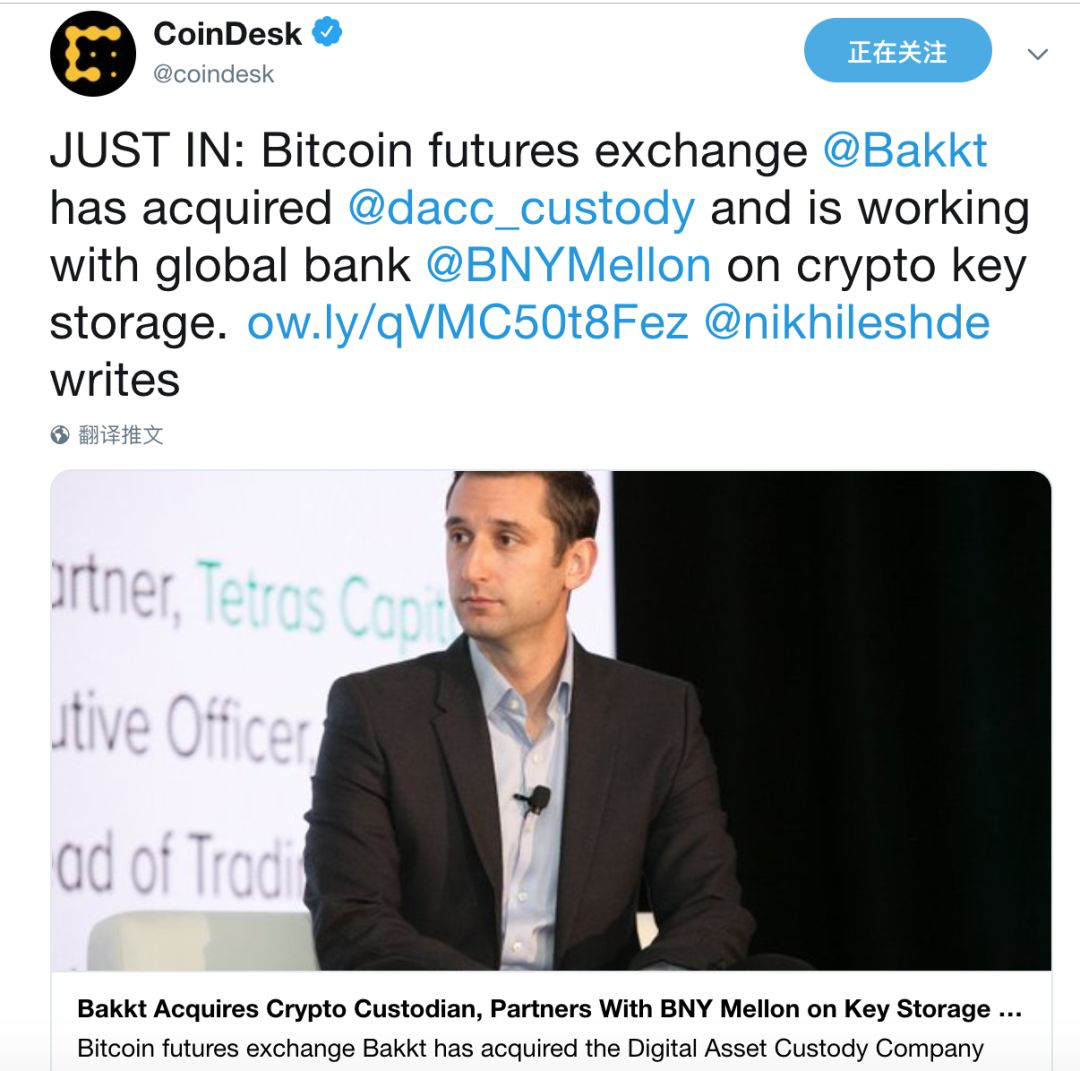 For Bakkt's move, what do you think of Twitter?
Forbes analyst Joseph Young:
Bakkt's acquisition of DCC service provider customers is also entering the Bitcoin and cryptocurrency market.
As an infrastructure, Bitcoin is more attractive to institutional investors than ever before.
This reminds me of a report: "A large number of endowment funds are testing digital currency investments."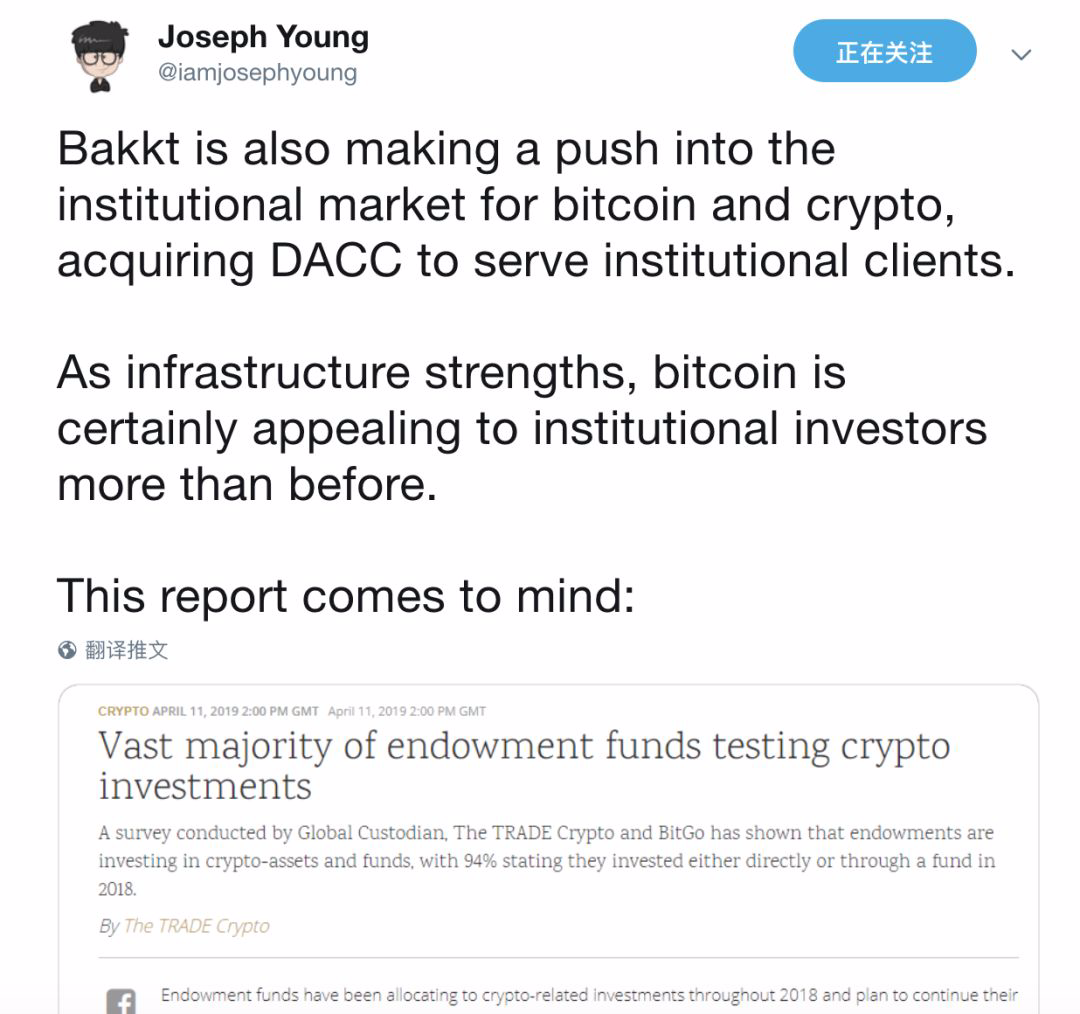 Morgan Creek co-founder Pomp:
The owner of the New York Stock Exchange (Bakkt) just announced that they have purchased a company that specializes in bitcoin and cryptocurrency services.
This is just the beginning.
Stocks, bonds, currencies, and commodities will all be digitized in the future.
The game is over.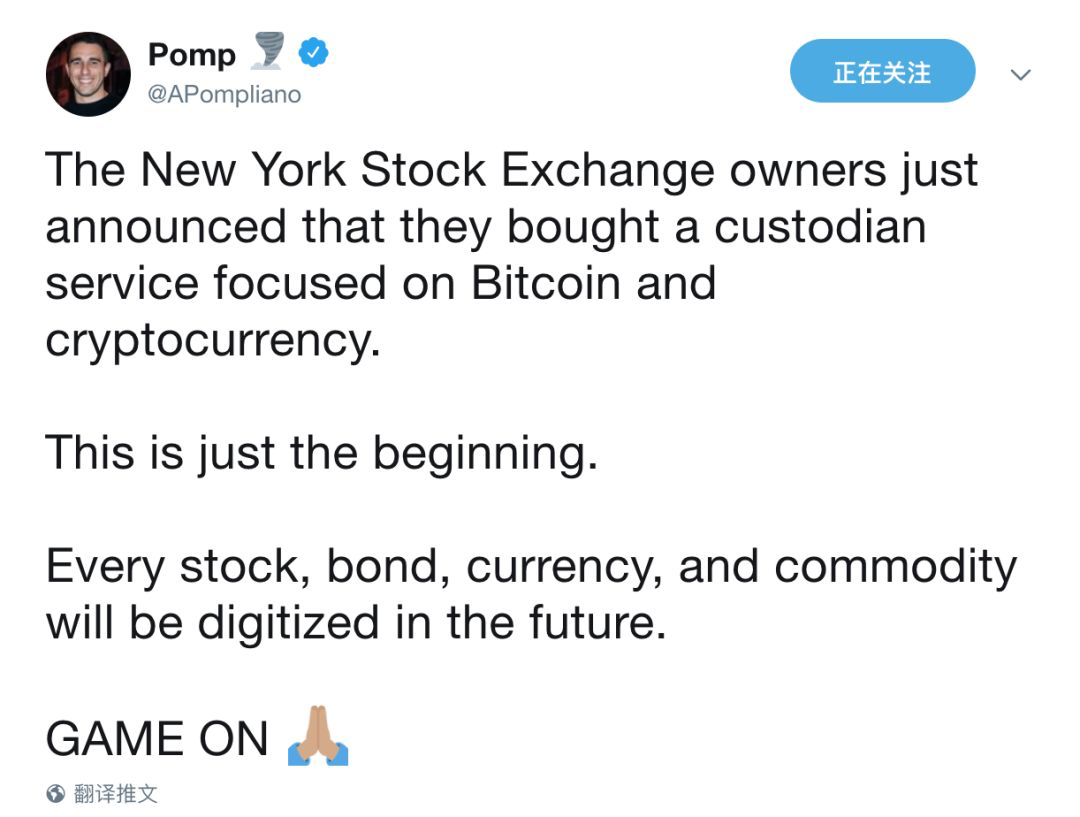 02 Bitfinex Exchange plans IEO to issue platform coins, financing $1 billion
Primitive founding partner Dovey Wan:
Bitfinex Exchange plans to issue platform coins and IEO, with plans to raise $1 billion.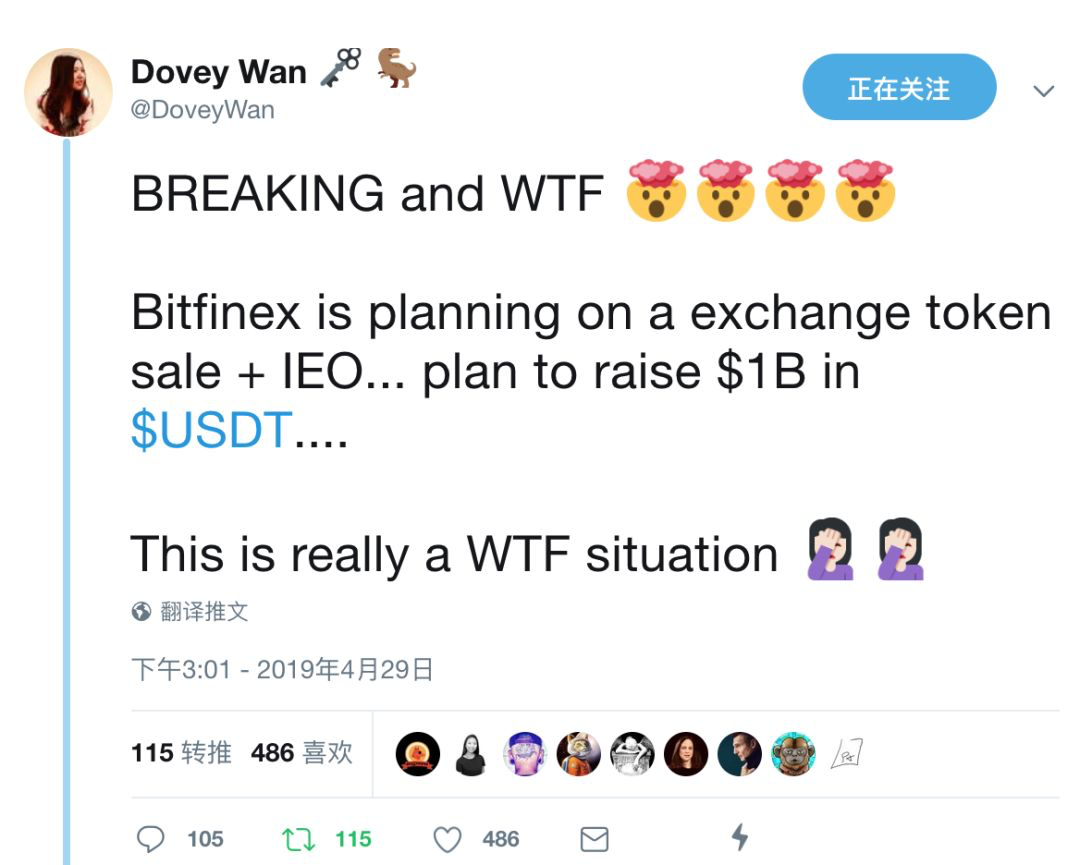 People are selling its IEO in some channels. I didn't believe it at first, but I got a confirmation from a Bitfinex shareholder.
If this is fraud, don't participate in the scam, if not, I want to say "What the fuck"
@bitfinex Please come out to clarify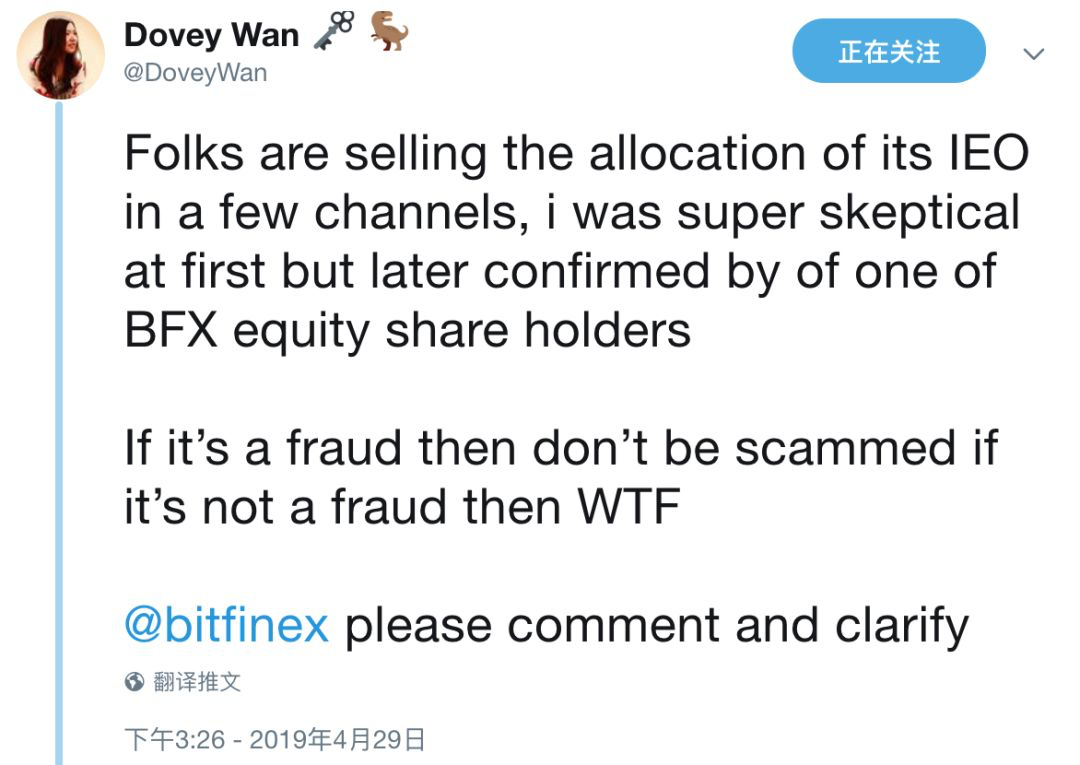 I don't see any sustainability. Unless they allocate profits or newly raised funds to the Tether reserve, tether (usdt) won't get 100% support. The Bitfinex exchange has already securitized and tokenized its future cash flow in the last hacking incident (stolen $65 million in 2016), this time (ieo) is another layer of leverage.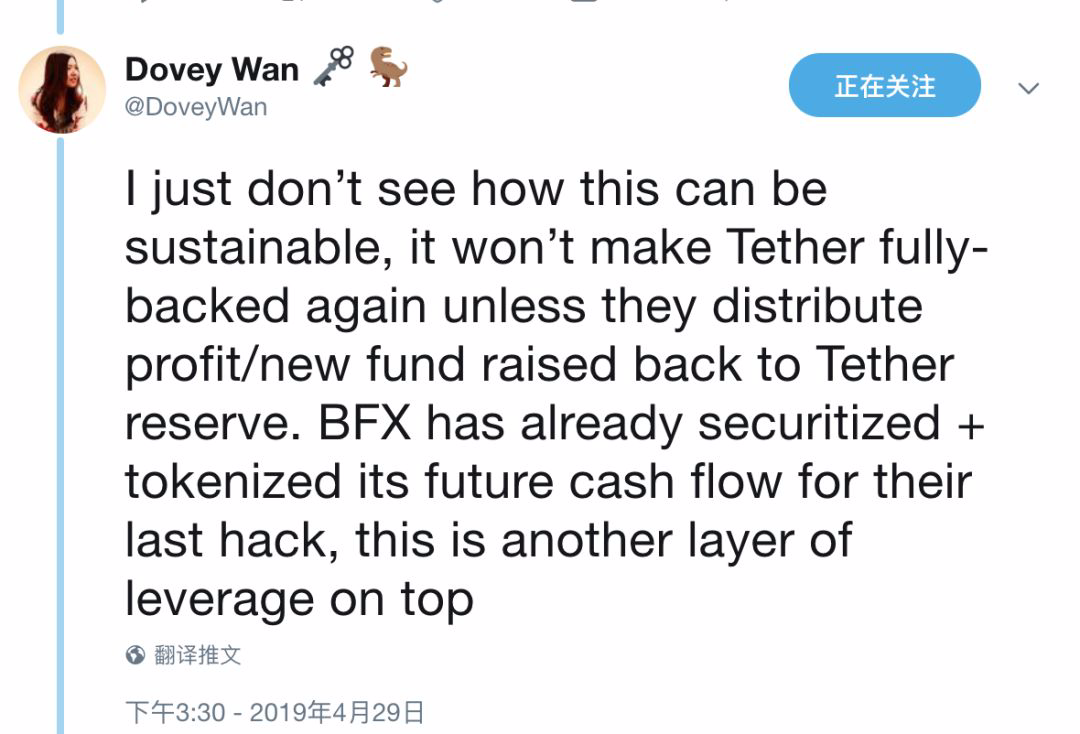 Dovey wan then raised three questions about this IEO on his Twitter:
1. If Bitfinex's cash flow is positive, why borrow money from tether?
2. If 850 million dollars can be easily returned, why should IEO? (Translator's Note: Bitfinex previously said that 850 million US dollars were seized and protected, not lost.)
3. If Bitfinex is not afraid of the Attorney General of New York (not yet criminal lawsuit Bitfinex), why do you still have to do all this?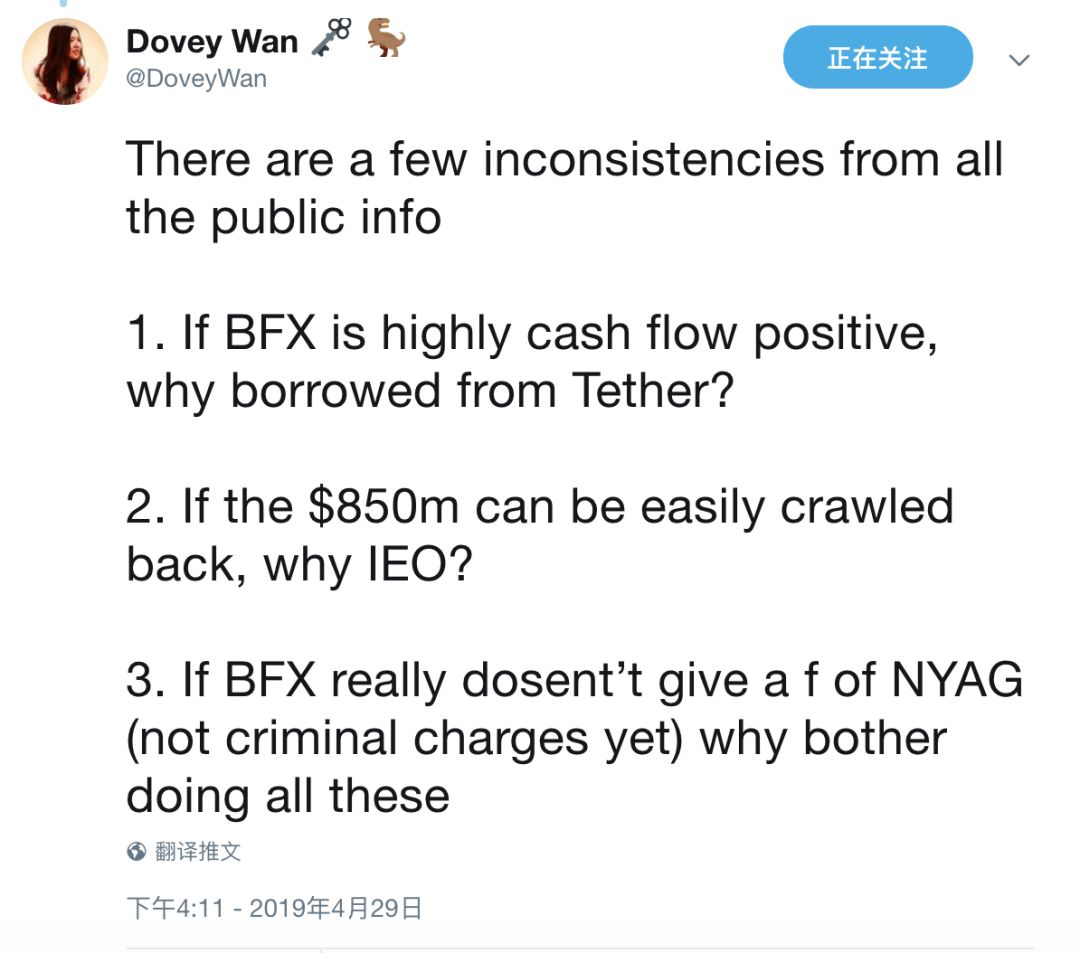 03 Elon Musk gives V God no free gift to Ethereum
Elon Musk , the "pre-dog CEO" who has a close relationship with the currency circle, also posted tweets related to digital currency on Twitter. This time, Musk posted Ethereum on the Twitter, and then commented on "jk."
(Translator's Note: jk here refers to joke, but the author does not know whether the joke here refers to "Ethereum is a joke" or just "joking".)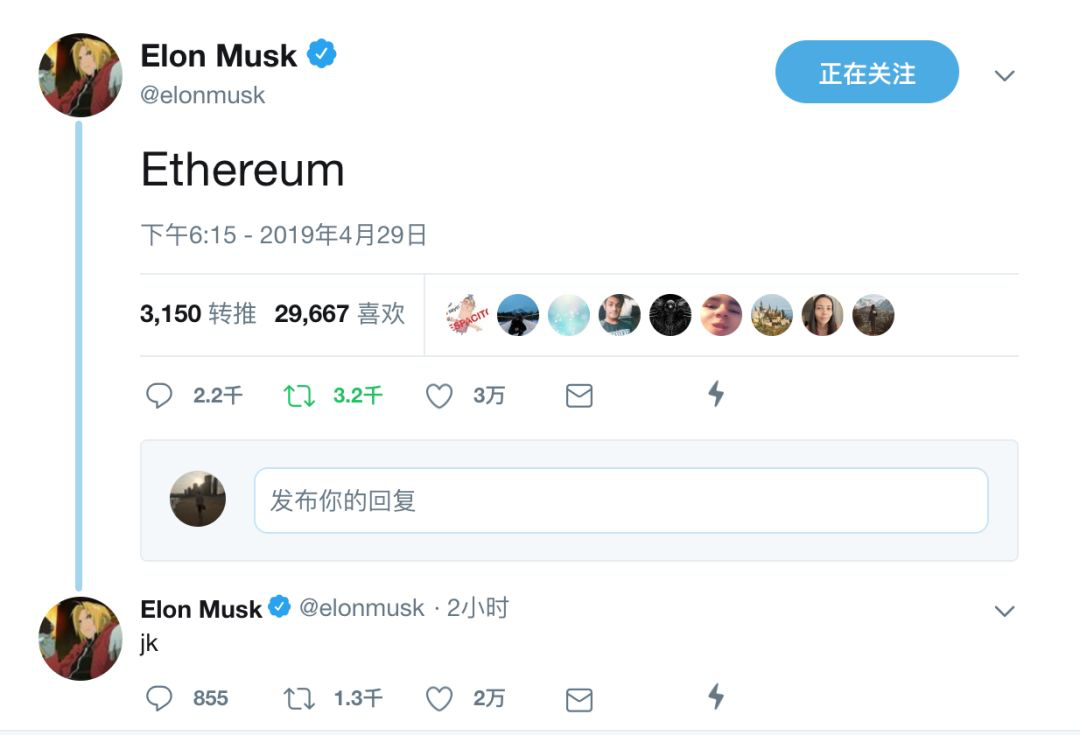 Ethereum founder V God commented at the bottom, "You should come to our Devcon conference in October" (Translator's Note: The Ethereum Devcon Developer Conference is a high-level conference in the blockchain technology industry, and the October conference will be Indicate the development plan and path of Ethereum 2.0.)
Musk replied to "Stop free Ethereum"?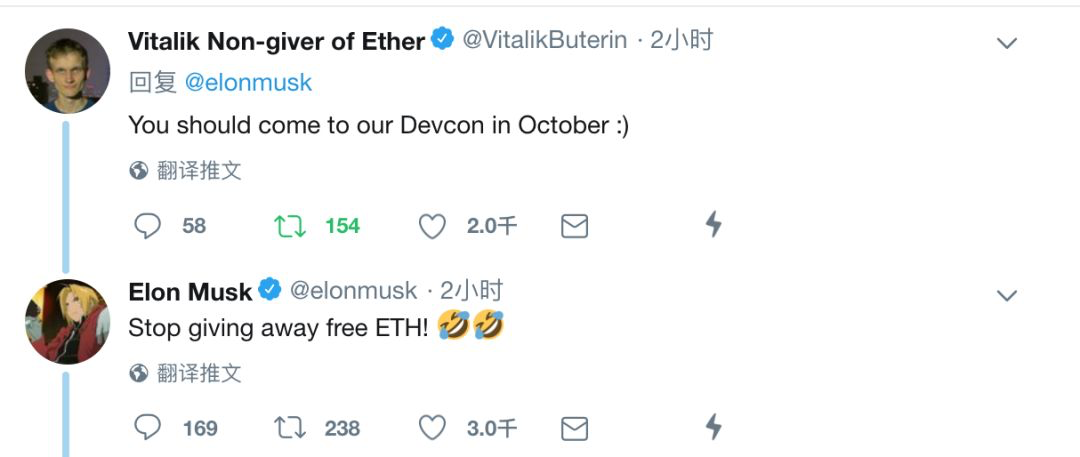 —— End ——
Turn around every day and see the big coffee point of view, bringing you the freshest and most interesting points.
Source: Public Number wildflowers said, Author: Wang both March
We will continue to update Blocking; if you have any questions or suggestions, please contact us!
Was this article helpful?
93 out of 132 found this helpful