Five signs that Ethereum is coming to its age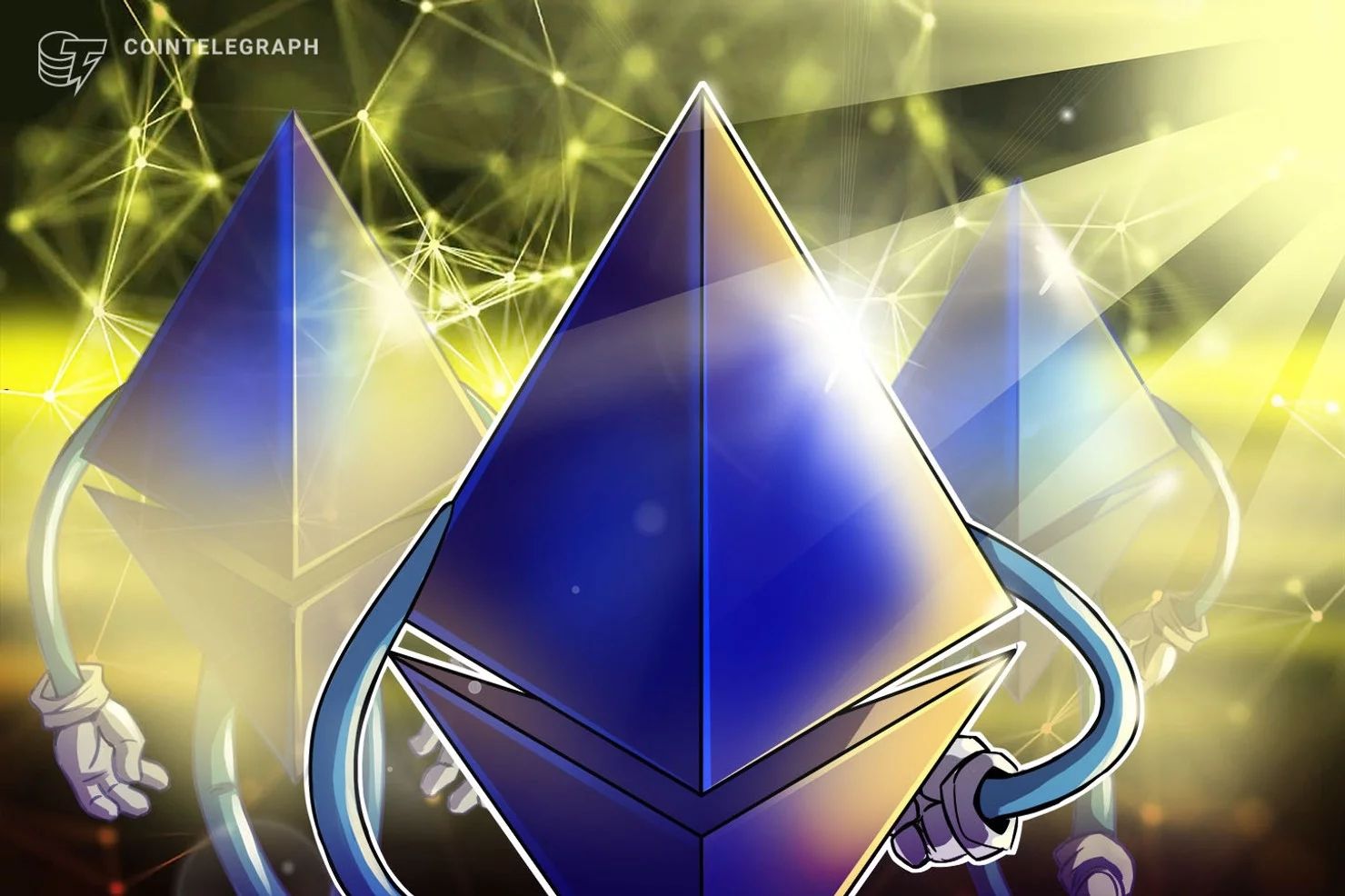 Open the Baidu APP to see more HD pictures
As of now, the value of Ethereum (ETH) has doubled because of its strong foundation and the increasing number of projects built on its network. There are five signs this week that the era of Ethereum may finally be here.
Institutional investors now pay a 220% premium
Currently, qualified investors who purchase ETH through the Ethereum Trust of Grayscale Company pay a 220% premium.
The Ethereum Trust's current share price is currently $ 81.50, while Ethereum's stock price is only $ 25.46. Yesterday's premium was even higher, reaching 312%.
Grayscale Trust Fund manages $ 154.5 million in assets, and its target customers are institutional investors who are willing to pay a premium to avoid direct investment in cryptocurrencies that are hosted or have regulatory issues.
The prices that some retail investors pay are also prohibitively high. Coinbase is the main fiat currency channel for retail investors. The company's recent Ethereum price is $ 1 to $ 1.50 higher than illegal currency exchanges, which may mean that more fiat currencies have entered the market.
Study finds Ethereum as a hedge and hedging asset
San Jose State University released its first research report examining the potential of Ethereum as a "hedging, diversified investment, or hedging asset" in a single day. The report analyzed the data from December 2017 to December 2018 and concluded:
"Ethereum cryptocurrency is a hedging tool for the U.S. stock market and the gold market. In addition, Ethereum is often used as a safe haven for the gold market. When the currency market got attention, we recorded that Ethereum was a decentralized investment tool for the US dollar."
Although more long-term research is needed to confirm the findings in other cases, investors who wish to diversify from stocks, gold or Bitcoin (BTC) will notice the news.
JPMorgan Chase wants to merge blockchain unit with Consensys
JP Morgan Chase, the largest bank in the United States, is in talks to merge its Quorum blockchain unit with development studio Consensys. Consensys was founded by Joe Lubin, co-founder of Ethereum.
The bank uses the Ethereum network to build its own dedicated arbitration blockchain. This blockchain is used in the inter-bank information network of 365 banks and was once regarded as the central network of JP Morgan digital currency.
If the negotiation is successful, the merger may be announced within 6 months, and speculation is expected that the bank may further invest in the Ethereum ecosystem.
Ethereum price hits seven-month high
Ethereum price has been rising for 7 consecutive weeks, reaching a peak of about $ 274 yesterday, the highest level since July last year.
Ethereum's longest-lasting weekly winning streak was between January and March 2017. If the price of Ethereum closes on the green line this week and next, it will hit a new high (although the increase was much larger in the past).
The rise in the price of Ethereum is accompanied by an increase in network usage. According to Glassnode, the total daily gas cost has just reached its highest point since September last year.
The number of active Ethereum addresses has increased by 21.5% over the past week, and transactions have increased by 13.2%.
DeFi breaks $ 1 billion
Investment in decentralized financial applications exceeded $ 1 billion for the first time (currently $ 1.15 billion). Ethereum accounts for about 70% of the total, and Bitcoin's Lightning Network is the only project in the top 20 that is not established on the Ethereum blockchain.
Kain Warwick, the founder of Synthetix, the third largest DeFi project, told Cointelegraph that the success of DeFi helped people understand the potential of Ethereum and the large number of projects built on the blockchain, which helped combat "mispricing in the market."
"The idea of ​​Ethereum copying these traditional financial apps onto a decentralized platform has finally crossed the divide and reached a level where people can understand it," he said.
"Once you start observing, you'll clearly see how much is happening on Ethereum. When you compare it to something like Bitcoin, you can see that it is several orders of magnitude larger."
Warwick quickly added that he is also bullish on Bitcoin and considers it a very valuable asset.
"But what drives all these activities and makes people excited about cryptocurrencies again? Ethereum. That's where everything happens. All those great projects and interesting applications emerge from Ethereum It's hard to see how it drives awareness and re-evaluation of value propositions. "
Original link: https://cointelegraph.cn.com/news/five-signs-that-ethereum-is-having-its-moment-right-now
More information: CointelegraphChina / Login https://cointelegraph.cn.com
We will continue to update Blocking; if you have any questions or suggestions, please contact us!
Was this article helpful?
93 out of 132 found this helpful