Will Bitcoin price eventually break through $ 10,000? There are three things to consider here
Original link: Cointelegraph
Source: Cointelegraph Chinese
Editor's Note: The original title was "Will Bitcoin Price Conquer $ 10,000?" Here are three things to consider ''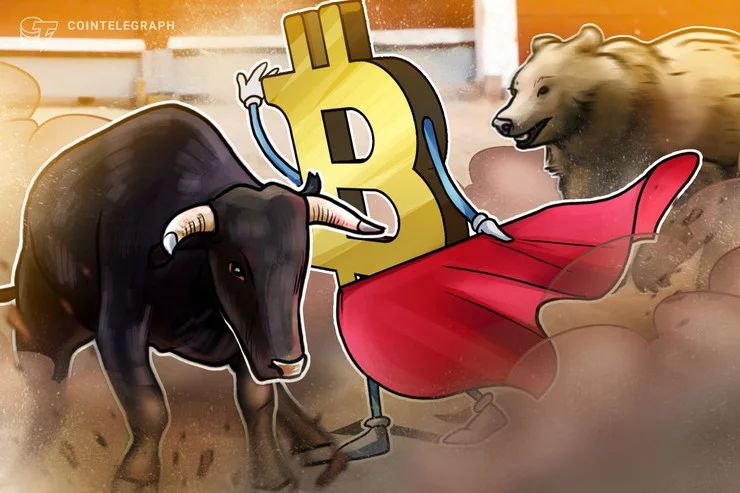 Market analysis
Bitcoin ( BTC ) bulls are celebrating the first time this digital asset has surged above $ 10,000 in the 1920s, but as Bitcoin has failed to maintain above $ 10,000 for a long enough time, people's smiles Short-lived.
Is it another short-lived bull market brought by bitcoin's breakthrough of $ 10,000 in 2019 7 times? Or is it different this time?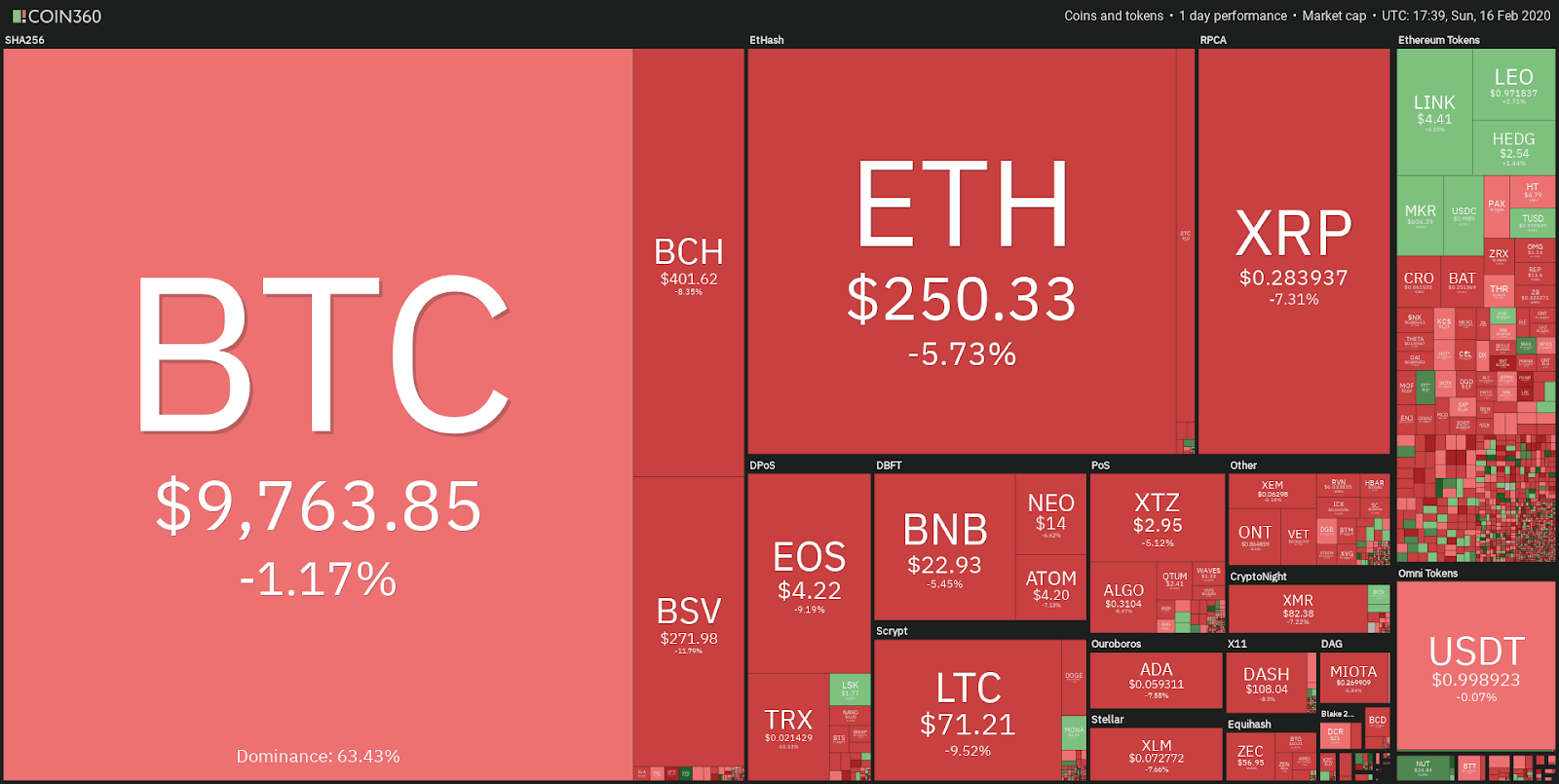 Daily cryptocurrency market performance. Source: Coin360.com
The moment Bitcoin broke $ 10,000 in 2019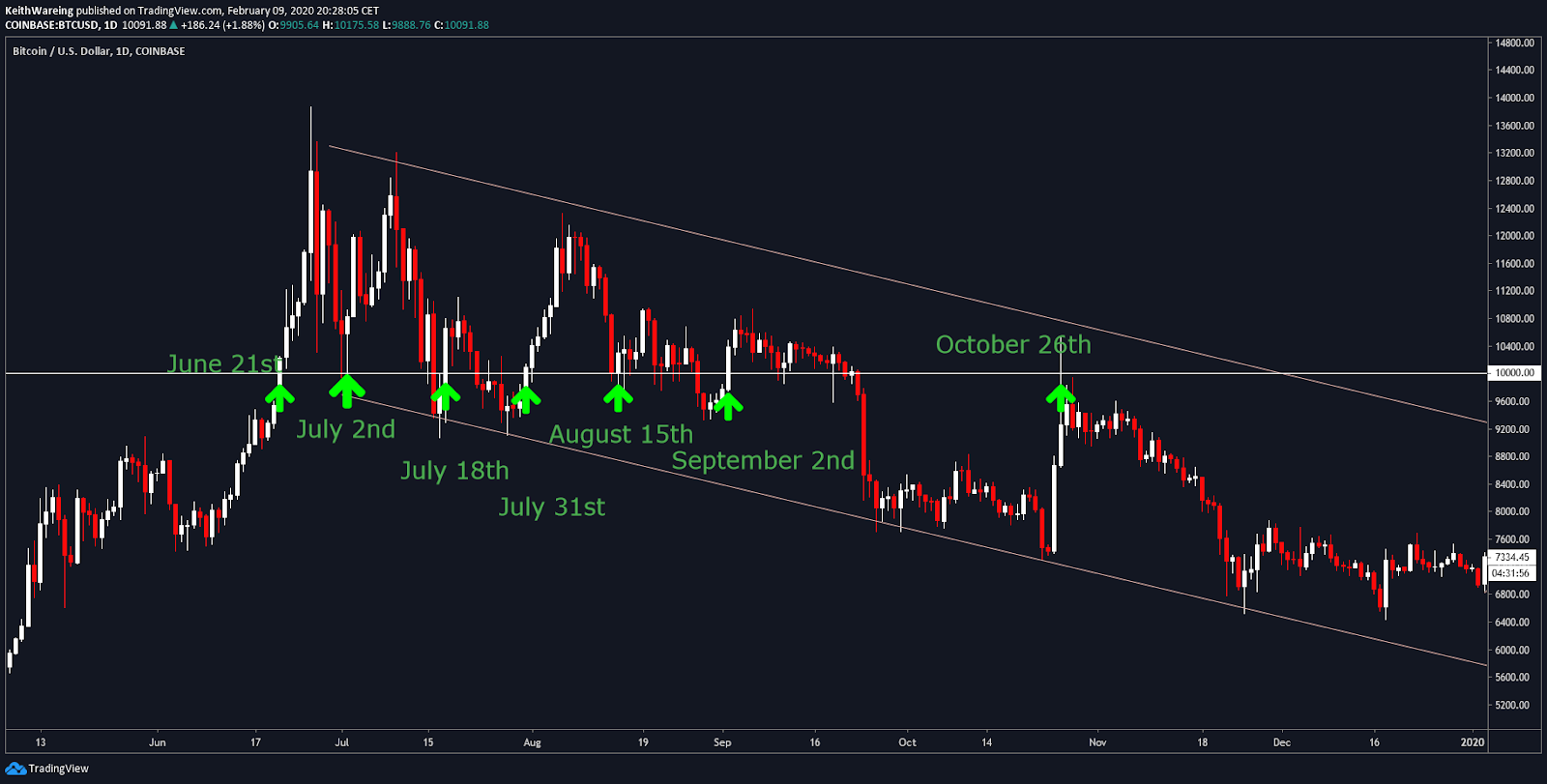 BTC USD daily chart. Source: TradingView
As shown in the figure above, Bitcoin broke the $ 10,000 mark 7 times in 2019. But no matter what, the world's leading digital asset has failed to maintain prices at this level for more than a few days.
During this time, altcoins started to rebound as if they had ushered in the long-awaited "cottage season". But as we later discovered, this is not the case, and there are more disadvantages.
So what 's different this time? Here are some important factors to consider.
Is "7" a magic number for 2020?
Ever since Bitcoin broke $ 10,000 on February 9, we have seen leading digital assets rocket up a total of seven times on this critical psychological barrier. However, the biggest difference here is that it happened in a 7-day period, and in 2019, it took 4 months.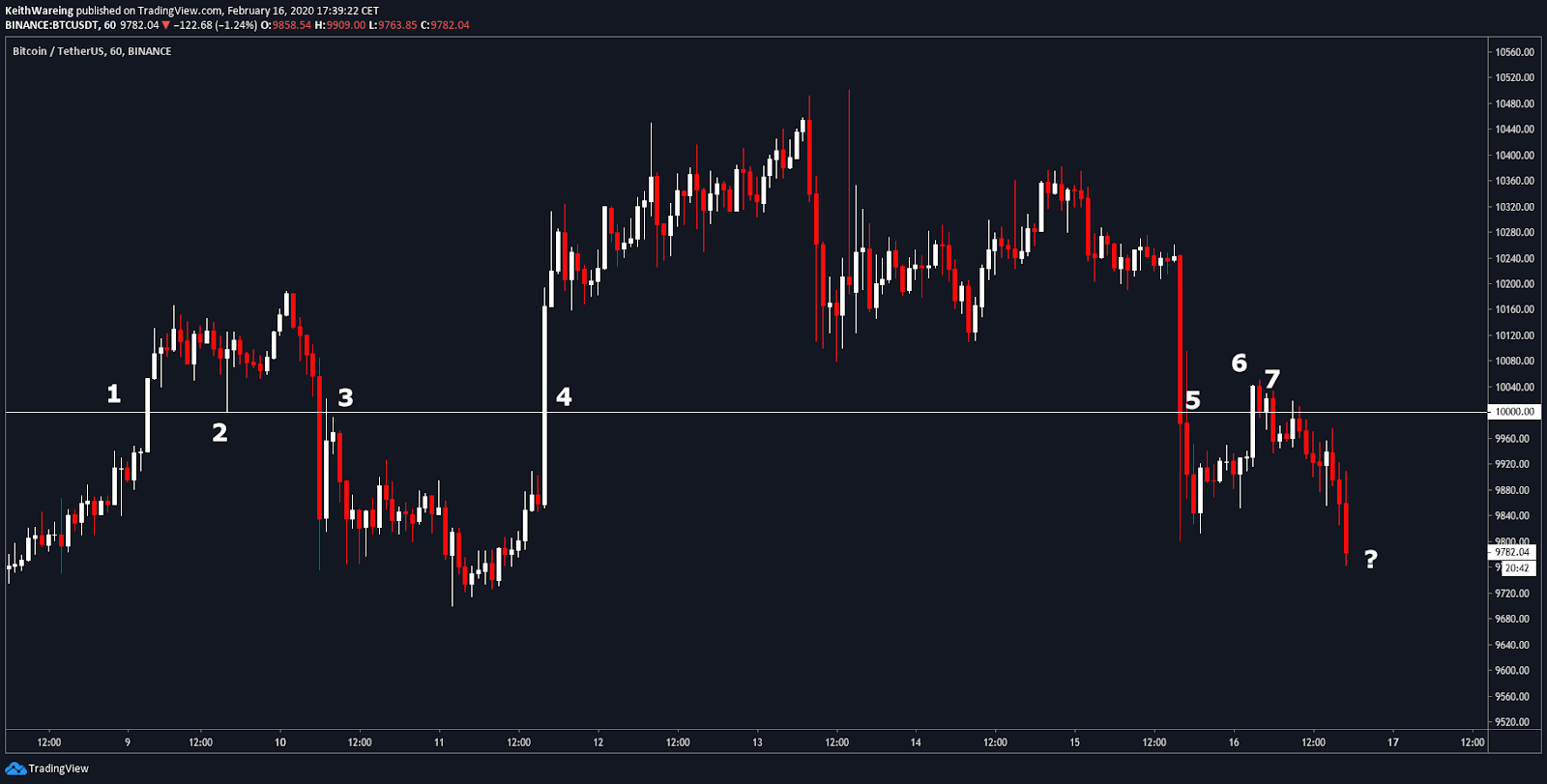 BTC USD daily hourly chart, source : TradingView
This shows that the volatility of the cryptocurrency market has recovered, but can we expect Bitcoin to cross the $ 10,000 mark again in the short term? In other words, is this an adjustment that Bitcoin should have made, which will cause the price of Bitcoin to plummet further?
In order to determine possible outcomes, I think there are several factors worth considering at this point.
$ 675 capital market gap
Fighting for the bull market, we have the fact that the Chicago Mercantile Exchange (CME) closed at $ 10,475 last Friday, so if Bitcoin maintains the current price of about $ 9,800, next week will leave about $ 675 A gap needs to be filled.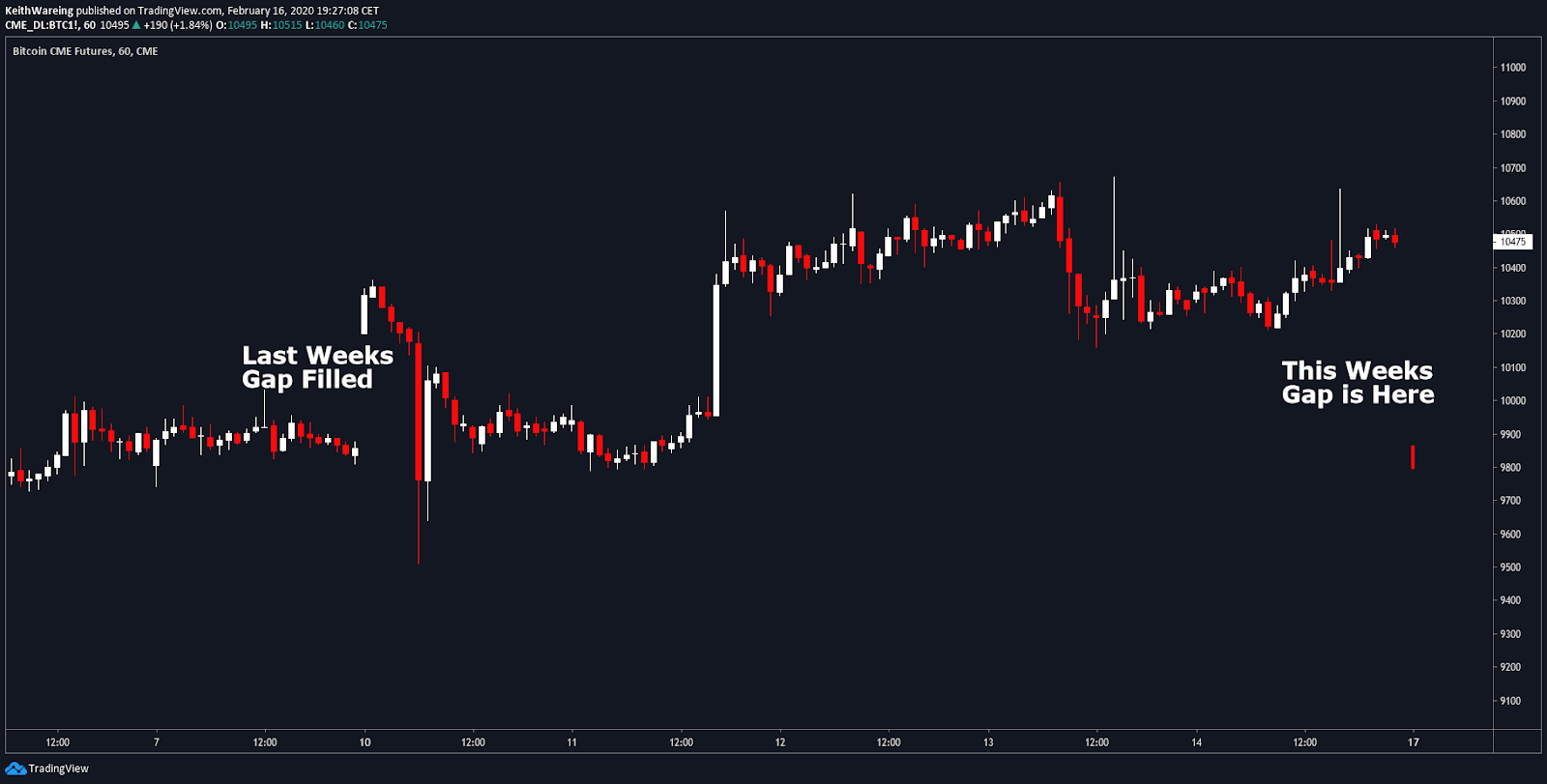 BTC USD CME Source : TradingView
A similar gap appeared last week, Monday, February 10. However, this is a short-term gap and next week is a very high gap.
If the CME gap is filled, this means that Bitcoin will soar above $ 10,000 and is expected to rise to $ 10,500. This will be the eighth Bitcoin breakthrough of $ 10,000 in 2020, which means it will break. Sprint record throughout 2019.
Bitcoin mining difficulty drops for the first time since 2020
Every two weeks this year, the difficulty of mining increases, and the price of Bitcoin is also rising.
BTC mining difficulty. Source: BTC.com
However, we are approaching the first time of the year, which predicts that mining difficulty will be reduced by 2% in nine days.
Just like the price, nothing can rise forever, and the difficulty of mining is decreasing. However, although there is no guarantee that this will change the current price trend of Bitcoin, once the difficulty of mining starts to rise again, I will feel more optimistic.
Bullish scenario
BTC USD daily hourly chart, source: TradingView
Although Bitcoin has experienced a correction this weekend , it has managed to hold its support in the current uptrend channel, and has been in an uptrend channel since early January 2020.
If Bitcoin did not fall below the support level on Monday, then we will see $ 10,000 as the new support line for Bitcoin. The key resistance is in the middle of the channel at $ 10,500 and the top is $ 1,1500.
Bearish scenario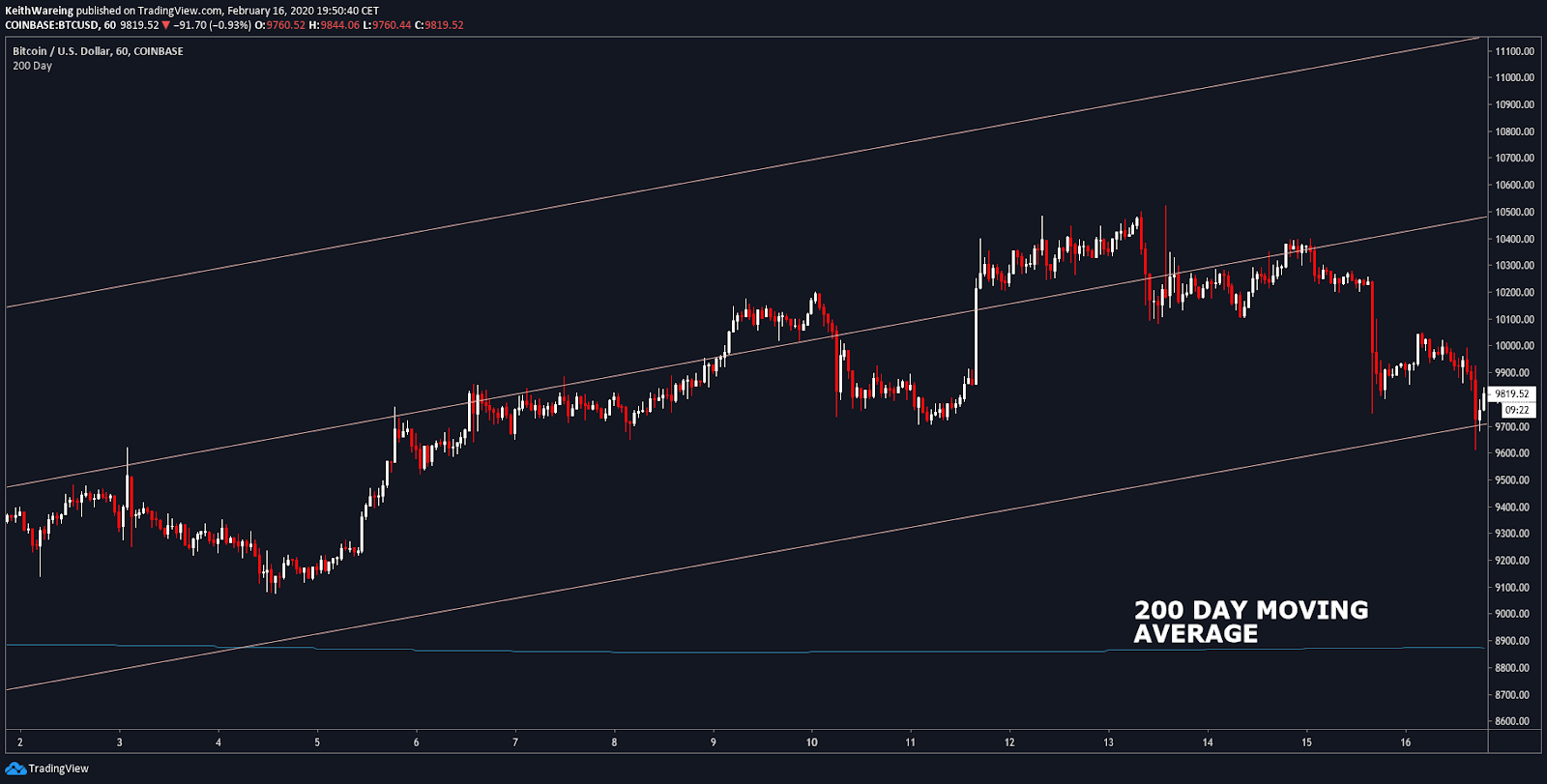 BTC USD Daily Hourly Chart, Source: TradingView
Technically, if you look at the candlestick chart today, Bitcoin has broken the support of the rising channel. However, unless I see a candlestick close close below this channel, I won't count it.
Therefore, the current support level is approximately $ 9,700. The next support is the 200-day moving average, which is currently at the $ 8,900 level. If this level of support cannot be held, then this will open a whole new era for Bitcoin, as Bitcoin has never fallen below this level in history.
We will continue to update Blocking; if you have any questions or suggestions, please contact us!
Was this article helpful?
93 out of 132 found this helpful