Editor's Note: The original title was "Crypto Custody Company Copper Raises $ 8 Million for Expansion"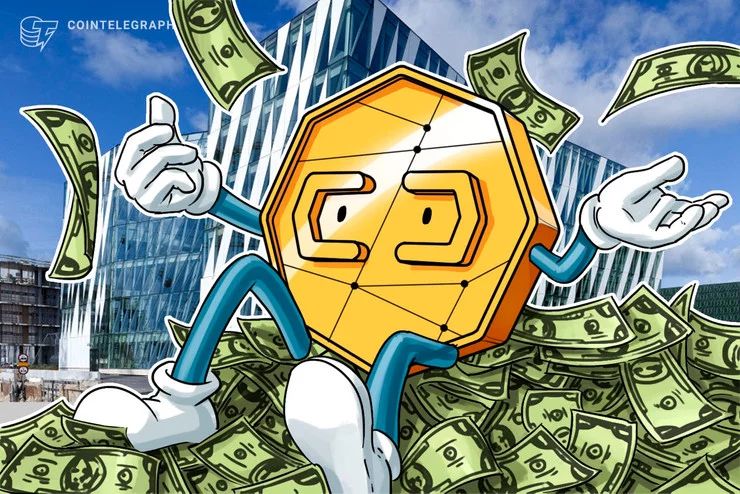 Cryptocurrencies have always faced challenges in reducing risk and aligning themselves with the regulation of traditional investors. Due to the nature of cryptography, providing custody services for Bitcoin and other assets has become increasingly complex: whoever controls Bitcoin has Bitcoin. Although this cryptocurrency was launched, users were required to keep their own private bitcoin private keys under normal circumstances, but now there are more solutions, such as Cypherpunk hosting and Coinbase cryptocurrency banks.
Currently, cryptocurrency custody solutions include:
Self-monitoring
escrow
Inter-Exchange Custody
Copper and Binance are such exchanges that provide custodial services for cryptocurrencies, while the former has just made huge progress in the UK this week.
CoinDesk reports that the London-based startup has raised $ 8 million in a series A round of financing from venture capital firms including MMC Ventures and LocalGlobe. With such capital, Copper founder and CEO Dmitry Tokarev stated that he intends to strengthen his business in North America and Asia:
"Copper has always been designed with global products. This round of venture capital is a true vote of trust from investors. Their support will allow us to accelerate our expansion, recruit teams in key regions, and launch new products and Services to better meet their needs. "
Copper was launched in 2018 to provide its customers with cryptocurrency trading services without having to take digital assets out of its hosting platform. This investment will enable Coppe to hire business development teams for these markets, as well as experts dealing with local cryptocurrency related regulations. The company plans to open a new office in Hong Kong, but the plan has been shelved due to a recent outbreak of coronavirus.
The future of cryptocurrency custodians
Coinbase is still the best among cryptocurrency custodians, but the industry is still evolving compared to traditional finance. In order to attract more investors, it is necessary to solve the problem of the storage of cryptocurrencies and the insurance of anti-theft and anti-hacking. On September 24, Canadian-based cryptocurrency custodian Knøx received $ 6.2 million in seed capital. Copper's achievements are just the latest example of investors seeing the growth potential of these startups.
Original link: https://cointelegraph.cn.com/news/crypto-custodian-copper-raised-8-million-for-expansion
More information: CointelegraphChina / Login https://cointelegraph.cn.com