Wuhan launches "East Lake Big Data Resumption Intelligent Management System", Babbitt provides blockchain technology
Source of this article: Xinhua Satellite TV
Du Xiaojun, executive vice president of Beijing Fangxian Chamber of Commerce and CEO of Zhongrun Puda (Group) Co., Ltd. based on the big data thinking heights and integrated system development advantages. From the beginning of the first month, he organized his company's Wuhan Donghu Big Data colleagues to conduct research and development day and night, finally Recently, the "East Lake Big Data Resumption Intelligent Management System", an enterprise resumption and re-production epidemic prevention and management system (SAAS service) based on the technical characteristics of the blockchain, has successfully launched, which can perfectly solve the current problems of resumption and re-production of enterprises.
Du Xiaojun said that at present, while various companies are resuming work while fighting the epidemic, they need scientific prevention and control, precise measures, and multiple measures to make good arrangements for the company to resume work. How to ensure that full prevention and orderly resumption of work are carried out simultaneously? In order to provide an effective solution adapted to the current special application scenario, SAAS service finally came into being in Wuhan East Lake Big Data, after hard development against the clock every day. Du Xiaojun pointed out that the development of this system is to run more data through the road to achieve the goals of resuming safety in the enterprise and controlling the epidemic. Through this system, enterprises can independently report corporate report data and resume production and approval materials, which not only reduces the manual filing workload, but also can remotely sign various epidemic prevention and control commitments, adapts to the work mode to combat the epidemic, and optimizes business surroundings. Currently, Wuhan, Shiyan, Jinzhong, Qinhuangdao, Hengshui, Tongxiang, Meizhou, Dongying and other 5 provinces and cities in more than 10 cities have been deployed on the line, the application service effect is good.
It is understood that the SAAS service system includes four functional modules, including filing and reporting of resumption of work, monitoring and management of reworked employees, real-time acquisition of epidemic data, and security of data security mechanisms, including the approval requirements for resumption of production and resumption of production by management departments in various places. Through this system, relevant government departments can obtain the epidemic information reported by enterprises online and obtain real-time and accurate data information, which not only greatly improves the efficiency of data collection, but also can analyze, monitor and track the epidemic situation through big data. At the same time, the system can respond in time to any reporting requirements raised by relevant government departments, quickly deploy them on the platform and immediately push them to relevant enterprises, and facilitate government management departments and enterprises simultaneously.
Du Xiaojun said that as a big data high-tech enterprise, in the special period when the epidemic is raging, it should bear certain social responsibilities. Especially when both the government and the enterprise are in the conflict between fighting the epidemic and eager to resume work, we always feel that we should do something. With this system, he can proudly say: our ideas have become a reality, our actions have results, and we can really help companies in the dilemma of returning to work! However, he still said modestly: During this extraordinary period, it is our responsibility and honor to be able to contribute a little to the enterprise!
It is worth noting that Du Xiaojun emphasized that once the SAAS system is adopted, it will not only provide relevant units with online services within 12 hours, but also provide no charge for the services provided during the epidemic. Anyone who needs it can contact him directly (13911728828). Once approved, the company will be deployed online in a timely manner, while signing agreements involving data security services to protect user rights.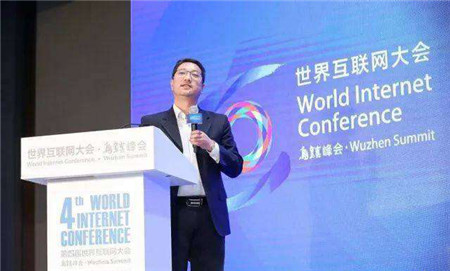 It is also known that since the outbreak, Du Xiaojun and his brother Du Dengbin have been concerned about the prevention and control of the outbreak in their hometown. In order to support their hometown to stop the new crown pneumonia epidemic, they took the initiative to respond to the call and took active actions to promptly donate donations. Up to now, this pair of honest and caring outstanding entrepreneur brothers has invested 400,000 yuan to purchase 5000 sets of protective clothing to donate to Shiyan, Hubei, and also donated 20,000 yuan in cash through the Beijing Fangxian Chamber of Commerce. Their good deeds have been widely praised in their hometowns.
Introduction to SAAS service function module
Module 1: Enterprise return to work filing module
Using this module, enterprises can perform functions such as the declaration of resumption of work and production, daily employee monitoring and reporting, and review of epidemic data. Relevant government department management departments can use this module to carry out step-by-step examination and approval of resumption of employment applications of enterprises, improve the efficiency of examination and approval during the epidemic period, and improve the business environment.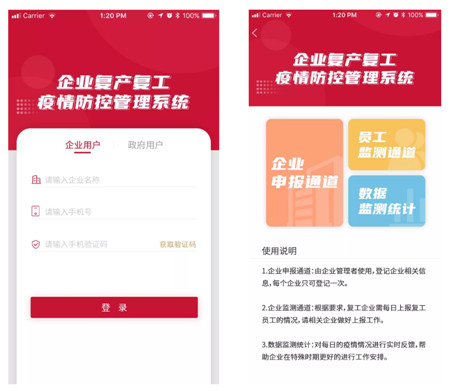 Module 2: Monitoring and management module for returning employees
Enterprises that have passed the reinstatement approval can click on the "Employee Monitoring Channel" to report the physical condition of the reinstatement employees every day as required, and upload the "Episode Monitoring Day Report" and "Monitoring Ledger". In the event of an abnormal situation, they can also upload Report Form for Abnormal Situation Monitoring. At the same time, the system can provide daily health monitoring AI assessment tools for enterprise employees.
Module 3: Real-time acquisition module of epidemic data
This module can perfectly provide the monitoring and statistical functions of epidemic data, and timely transmit the current status of the epidemic to the enterprise. The enterprise can adjust its production status at any time according to the situation. At the same time, based on big data analysis and visualization applications, it can provide effective data support and analysis for the development and policy support of enterprises in the region, not only supporting the fight against the epidemic, but also ensuring the healthy development of the regional economy.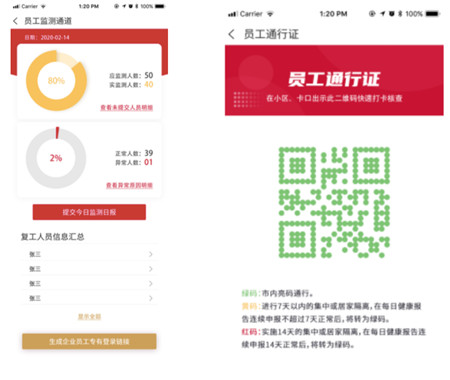 Module four: data security mechanism guarantee module
Donghu Big Data, as the leading data asset operation agency in China, jointly explores blockchain applications with Babbitt, and uses blockchain technology to ensure that data cannot be tampered with and data security and privacy can ensure that all types of data are carried out under the premise of security and control. "Trusted Identity" certification.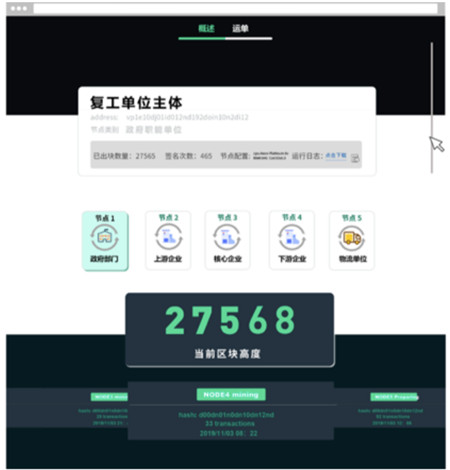 Extended Information Express:
Wuhan Donghu Big Data Trading Center Co., Ltd. is a subsidiary of Zhongrun Puda (Group), founded in 2015. Zhongrun Puda is an integrated service provider specializing in the field of big data and artificial intelligence.It has been deployed in many cities across the country, forming five big data industrial bases including Beijing, Wuhan, Hangzhou, Jiangsu, and Shenzhen.
As the earliest pioneer in the practice of "government data asset operations", Wuhan Donghu Big Data Trading Center Co., Ltd.'s business covers data trading and circulation, data analysis, data applications and data product development, focusing on the "big data +" industry Chain, providing valuable products and solutions to help users improve their core competitiveness. The first transaction on the company's platform was initiated by Ruan Chengfa, then member of the Standing Committee of the Hubei Provincial Party Committee, Secretary of the Wuhan Municipal Party Committee, and Mayor Wan Yong.
In 2016, the company was included in the work report of the Wuhan Municipal Government and the key development enterprise of Wuhan's "Thirteenth Five-Year Plan" for development strategy; in March 2017, the company was compiled and released the "Big Data Industry Map (2017 ) "Is listed as one of the few core data layers; in April 2018, the data trading center ranked among the" China's Big Data Industry Development Level Evaluation Report (2018) "released by China Electronics and Information Industry Development Research Institute (TOP5). , Ranked third; On June 6, 2018, at the establishment conference and the first member meeting of Wuhan Big Data Association, the Data Trading Center was elected as the vice president unit of Wuhan Big Data Association.
We will continue to update Blocking; if you have any questions or suggestions, please contact us!
Was this article helpful?
93 out of 132 found this helpful