UN ranks in Forbes' second list of top 50 blockchains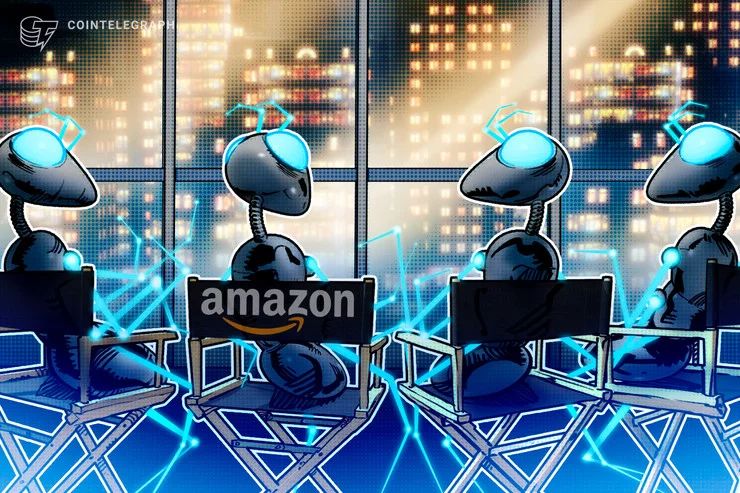 In Forbes' latest list of the top 50 blockchains, there are some new entrants, such as large international associations and the United Nations.
Last week, shortly after Forbes included six blockchain-focused companies on the list of the top 50 fintech, it released a list of 50 global multinational companies or institutions actively adopting blockchain technology. .
New members include UN, China Construction Bank, Square, etc.
The New Forbes Blockchain Top 50 list released on February 19 is the second release of its annual Blockchain Top 50 list, which was first launched in April 2019. Similar to last year's release, the new list includes industry giants such as Amazon, Microsoft, JP Morgan Chase, and Google, as well as cryptocurrency-focused companies such as Bitfury, Coinbase, and Ripple.
At the same time, about half of the companies on the list are newcomers, including the bank's China Construction Bank, the world's second largest bank, the Russian National Settlement Depository, and Twitter CEO Jack • Square , a mobile payment company founded by Jack Dorsey .
According to Cointelegraph, UN Secretary-General Guterres announced last year that the organization must adopt blockchain technology. The official said:
"In order for the United Nations to better fulfill our mission in the digital age, we need to adopt technologies such as blockchain to help accelerate the achievement of the sustainable development goals."
Forbes believes that the 50 members of the blockchain have shifted from focusing on theory to generating actual income
According to Forbes, this year's members have greatly surpassed the theoretical potential of blockchain technology and produced "very real revenue and cost savings." Forbes pointed out that, like Amazon's blockchain product, Amazon Web Services (Amazon Web Services) is implemented by Nestlé, a major global food and beverage company, and has launched a new coffee brand called "Chain of Origin".
Forbes official contributor Michael del Castillo reported the Forbes first list of the top 50 blockchains in April 2019. He outlined that blockchain makes large global Multinational companies can handle complex tasks in a simpler way. He says:
"Blockchain was originally a way to move Bitcoin from point A to point B, but now many large companies are using it to monitor and move any number of assets worldwide, as simple as sending an email. "
While announcing the new list of the top 50 blockchains, Forbes also announced that it will host the first list of the top 50 blockchains in March 2020 to honor the latest list members in 2020.
On February 12, "Forbes" released the "Top 50 Fintech" rankings, selecting the "most innovative Fintech companies" in 2020. According to Cointelegraph, this list includes six blockchain companies, such as Axoni, Chainalysis , Coinbase , everlegradge, MakerDao, and Ripple , as well as payment-based companies such as Plaid, Plaid , Opendoor, and Lemonade. In mid-January 2020, Plaid was acquired by payment giant Visa for $ 5.3 million.
Original link: https://cointelegraph.cn.com/news/united-nations-is-among-new-entrants-in-forbes-2nd-blockchain-50-list
More information: CointelegraphChina / Login https://cointelegraph.cn.com
We will continue to update Blocking; if you have any questions or suggestions, please contact us!
Was this article helpful?
93 out of 132 found this helpful