Source: CointelegraphChina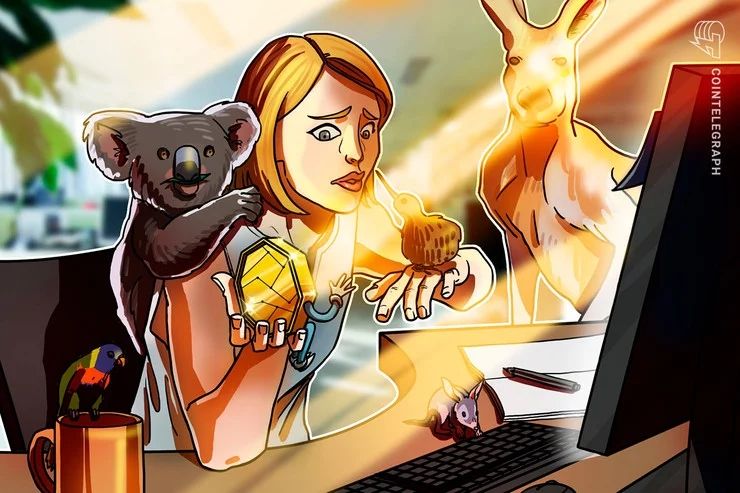 The New Zealand Inland Revenue Authority has made new recommendations on the GST policy related to cryptocurrencies and is seeking public feedback on the issue.
On February 24, the New Zealand Inland Revenue Department (IRD) released a document containing recommendations on improving and simplifying tax invoice requirements and excluding cryptocurrencies from specific GST terms.
Minimizing distortions in the cryptocurrency market
The document acknowledges that New Zealand's crypto asset market is growing rapidly and it is expected that most stakeholders will welcome the proposed regulations or suggest broader tax and regulatory reforms. The country's tax system is claimed to be designed to ensure that tax rules do not constitute an obstacle to the development of industries related to cryptocurrencies. The paper wrote:
"The definition of these" duty-free supplies "for currency or financial services (meaning they are not subject to GST) does not consider crypto assets, which means that GST can be imposed on certain types of crypto assets, but not on Other types of assets-this depends on their specific use and design. This unfair tax treatment of goods and services inadvertently favors certain types of crypto assets, and the exclusion of other types is likely to lead to the crypto asset market Distortion. "
What about income tax?
Specifically, regulators recommend exempting cryptocurrencies from GST rules and financial contract rules, and cryptocurrency-related services such as exchange services and mining will continue to be subject to existing GST and income tax rules. At the same time, users of certain crypto assets will have to pay income tax on unrealized gains and losses.
The report states that GST will still apply to the supply of goods and services purchased in cryptocurrencies:
"The proposed changes in GST apply only to the supply of crypto assets. Other services related to crypto assets do not themselves provide crypto assets, such as mining, provision of crypto asset trading services or provision of consulting, general business services or computers Service and will continue to comply with existing GST rules. "
The agency suggests that simple and clear tax rules will help advance the country's cryptocurrency industry, as they ensure that cryptocurrency investors and businesses are not disadvantaged by dealing with such assets.
Therefore, the agency asked the public to provide feedback on the recommendations made in the document and comment on potential options for the disposal of cryptocurrencies.
Government concerns
Although New Zealand is working to make itself a cryptocurrency friendly country, Naomi Ferguson, director of the International Revenue Service, made it clear that the New Zealand government does not consider cryptocurrencies to be a currency:
"In the opinion of members, cryptoassets are property. Cryptoassets are not" money "as commonly understood (at least not at the moment). In particular, because cryptoassets are not issued by any government, they are everywhere Are not legal targets. "