SEC rejects Wilshire Phoenixd's Bitcoin ETF application
Author: Xiu MU
Source: Tweet bitpush.news
The United States Securities and Exchange Commission (SEC) rejected Wilshire Phoenix's application for a Bitcoin-based exchange-traded fund (ETF).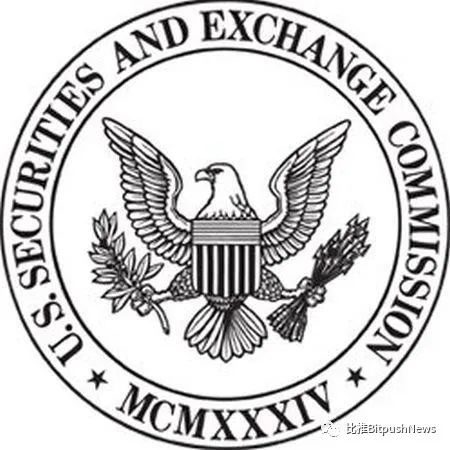 In a document released Wednesday, the SEC stated that Wilshire Phoenix was unable to prove that the Bitcoin market was sufficiently resistant to market manipulation. The company filed an ETF application with the New York Stock Exchange (NYSE Arca) to the SEC in the summer of 2019.
The SEC mentioned in the document that the Commission considered that NYSE Arca could not meet the requirements of the Transaction Act and the Commission's Business Rules, and could not prove that its proposal met the requirements of Article 6 (b) (5) of the Transaction Act, in particular There is no "prevention of fraud and manipulation to protect investors and the public".
William Herrmann, managing partner of Wilshire Phoenix, has previously expressed optimism about the SEC's approval of his application, noting that "if we believe that the application will not be approved, we will not submit it." Underlined in the revised S-1 form filed on the 14th.
As of now, the SEC has not approved any Bitcoin ETF application. The SEC believes that market price manipulation, the overall size of the Bitcoin market, and regulatory conditions are the main reasons for rejecting Bitcoin ETF applications.
To address these SEC concerns, Wilshire Phoenix tried to link its ETF to a basket of currencies and automatically rebalanced between U.S. Treasuries and Bitcoin based on the volatility of cryptocurrencies. When volatility increases, the basket of currencies tends more towards bonds. Herrmann believes that this automatic balancing mechanism can reduce investor risk.
Reprint must indicate the source.
Disclaimer: All articles in Bibei represent the views of the author and do not constitute investment advice. Investment has risks and consequences.
We will continue to update Blocking; if you have any questions or suggestions, please contact us!
Was this article helpful?
93 out of 132 found this helpful