Bitcoin ETF rejected, "crypto mom" accuses SEC of "switching standards"
Source: CointelegraphChina
Editor's note: The original title was "" Crypto Mom "Accused SEC of" Conversion Standard "After Bitcoin ETF Was Rejected"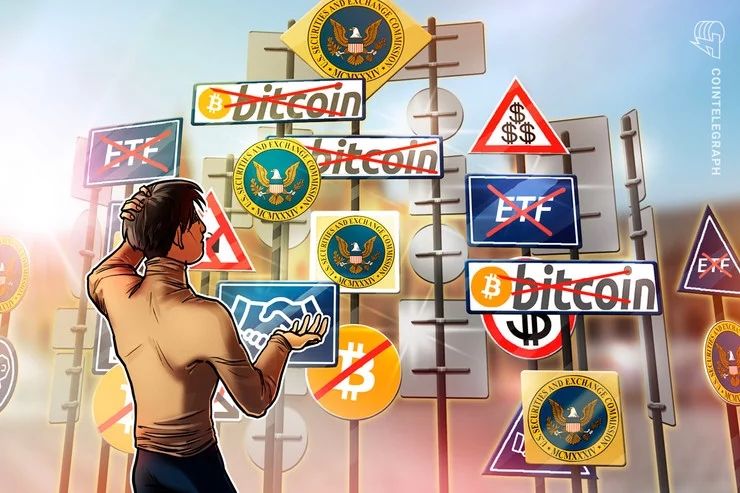 The U.S. Securities and Exchange Commission (SEC) rejected a Bitcoin exchange-traded fund (ETF) application from New York-based Wilshire Phoenix, citing continued market manipulation issues and a lack of regulatory sharing agreements.
Hester member, "crypto mom" Pierce has publicly expressed opposition to this.
The New York Stock Exchange Arca submitted a proposal to modify the rules to allow Wilshire-Phoenix's U.S. Bitcoin and Treasury Investment Trust funds to be listed for trading. The proposal includes U.S. Treasuries and Bitcoin, and hopes to address the SEC's concerns about market manipulation by automatically rebalancing into bonds during the period of Bitcoin price volatility.
In explaining the reasons behind its ruling on Wednesday, the SEC stated that the company failed to provide sufficient evidence that it was able to protect itself from "fraud and manipulation and practices" in the bitcoin market in order to "protect Investors and the public interest. "
The SEC states:
"If the Commission considers that the proposed rule change does not meet the applicable requirements of the Transaction Act, including the requirements of Section 6 (b) (5), which is a requirement of a national stock exchange designed to prevent fraud, the Commission must reject national securities Proposed rule changes submitted by the exchange to prevent possible fraud, market manipulation and other harmful behavior. "
To date, the United States Securities and Exchange Commission (SEC) has rejected at least nine Bitcoin ETF applications, including applications from Bitwise Asset Management, VanEck / SolidX, and Direxion. There are also cryptocurrency ETF proposals from Kryptoin and Crescent Crypto awaiting the final decision of the SEC.
Pierce member expressed objections to the veto, stating that the committee "again rejected the proposed rule modification, which would allow U.S. investors to purchase bitcoins through products listed and traded on the national stock exchange subject to the Commission's regulatory framework. currency."
"This series of objections led me to conclude that the Committee is unwilling to approve the listing of any product that will provide market access to Bitcoin, and that no application will be able to comply with the Committee's continuing change in the application of Bitcoin-related products. Approval criteria-and only for Bitcoin-related products. "
We will continue to update Blocking; if you have any questions or suggestions, please contact us!
Was this article helpful?
93 out of 132 found this helpful