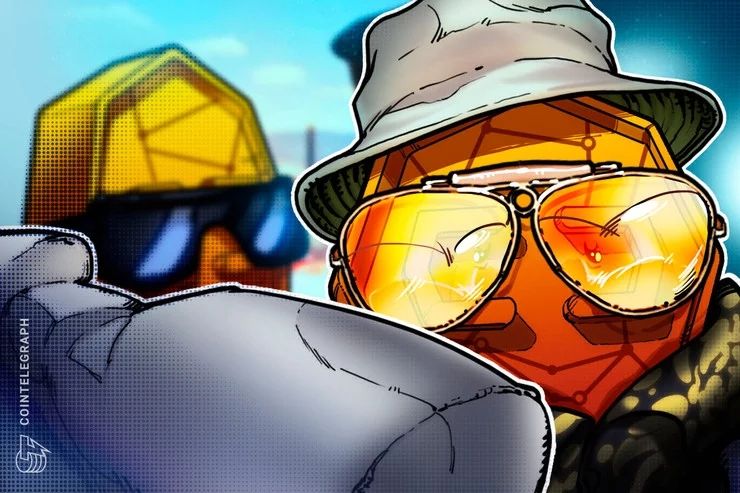 If government corruption affects the stability of the national currency, then citizens will naturally turn to other assets such as gold or BTC to make savings investments. This approach can give them a sense of financial control in an otherwise unstable market.
Feeling the impact of cryptocurrencies is not just about investments. This technology has the power to change our way of life. The freedom to travel and trade is a basic right everyone should have, and the application of cryptocurrencies is to provide freedom. ( Related link: What does large-scale applications related to cryptocurrencies mean? )
The right direction to solve the problem
The world is becoming more accessible, and people are increasingly going to areas that are not capable of coping with tourism. In less developed countries, travelers often face situations where ATMs cannot be used and lack reliable payment methods. Using digital currency and smartphones may be the best solution.
Imagine you don't have to search for the best exchange rate, and you don't have to carry your national currency in your wallet. How much freedom. With the emergence of services such as Apple Pay and Google Pay on the Android platform, the use of mobile phones and even watches to pay for goods and services is increasing.
According to research , the number of people with mobile phones worldwide is rising. Developing countries have the highest rates of mobile phone ownership, with 97% of adults in the country owning mobile phones, and Jordan, Tunisia, Colombia, Kenya, Lebanon, and South Africa with 90% or more. Venezuela, India, and the Philippines have the lowest rates of mobile phone ownership, but even in these countries, about 70% of adults own mobile devices.
In the future, more hotels, restaurants, and stores will install cryptocurrency wallets on smartphones or similar devices to receive global payments in seconds-a situation that may happen faster in developing countries than in developed countries .
Growing industry
Tourism is one of the largest industries in the world. In 2019 alone, tourism expenditure will reach 1.7 trillion US dollars, making it the second fastest growing industry in the world. Cryptocurrency-based travel companies are now driving the use of cryptocurrency for tourism worldwide. ( Related Links: Cryptocurrency Applications: How Enterprises Adapt to the Blockchain Revolution )
As with all technological developments, government and community help is crucial. The Queensland Government of Australia is committed to technological innovation in the tourism industry.
The government helped Brisbane Airport become the first airport in the world with 30 merchants to accept cryptocurrency. In fact, the small town of Agneswater in Queensland is a pioneer in cryptocurrency tourism and is located at the southern tip of the Great Barrier Reef in Australia. Here, tourists can find more than 40 companies that accept cryptocurrencies, and they can use bitcoin to pay for accommodation, food, and even day trips to the Great Barrier Reef.
In addition, travel giant Expedia is now back in the cryptocurrency competition. In 2018, Expedia stopped accepting Bitcoin payments directly through its platform and exited the cryptocurrency space. The company now offers cryptocurrency holders the ability to book travel and vacation on the site and allows them to access thousands of hotels around the world.
Help those who don't have a bank account
The numbers illustrate the problem. About 1.7 billion adults worldwide do not have bank accounts, and they are mainly distributed in developing countries such as India, Egypt and parts of Africa. Without a legal bank account, people in these countries may have a hard time participating in the global economy. This will affect many developing countries and their ability to trade on world markets. The adoption of cryptocurrencies can help change that.
It is important to understand that although cryptocurrency is still in its early stages of application, it is not just a speculative asset, it can be used like any currency.
However, there are problems. For example, many businesses that accept cryptocurrency services will charge users high fees, which is an obstacle to adopting cryptocurrency services. This situation must be resolved and changed. Cryptocurrencies must be available, which is why it is important to provide rewards to early adopters.
Visa debit cards that convert cryptocurrencies into fiat currencies are gaining popularity, which is also helping to develop the cryptocurrency ecosystem. Allowing users to use cryptocurrencies anywhere they accept credit card payments will expand their acceptance and enable rapid development of cryptocurrency applications.
Attracting users into this field with incentives will also help promote applications. Like credit card payments, having more competitors in the market will help reduce transaction costs. As the application of cryptocurrencies becomes more widespread, it will become more attractive to those who have never tried it, and will lead more people to "try it". This is a good thing for the crypto travel industry.
Original link: https://cointelegraph.cn.com/news/crypto-custodian-copper-raised-8-million-for-expansion
More information: CointelegraphChina / Login https://cointelegraph.cn.com