What do those U.S. presidential candidates think about cryptocurrencies?
Original source: Decrypt  
Compilation: Share Finance Neo
Speaking of the US presidential election, if 2012 was dominated by Facebook and 2016 was dominated by Twitter, then 2020 is likely to be the year of the Bitcoin president. Blockchain voting may still have some way to go, but the 2020 US presidential candidate has begun to take bitcoin and other cryptocurrencies seriously.
This is not surprising, as 43% of Generation Z and millennials believe that encryption can replace today's US financial system. Regardless of which side they stand on, presidential candidates are asked questions about Bitcoin, cryptocurrencies, and blockchains-people increasingly want them to have their own opinions.
So what does the 2020 presidential candidate think of Bitcoin, cryptocurrencies, and the technology that supports it?
Donald Trump takes a negative view of Bitcoin  
U.S. President Donald Trump is outspoken about Bitcoin. In July 2019, he published his views on Bitcoin on his favorite platform, Twitter. "I don't like Bitcoin and other cryptocurrencies, they are not currencies," he wrote, describing their value as "highly volatile and fabricated."
Trump is firmly on the side of fiat currencies, calling the U.S. dollar "the real currency of the United States," and saying that unregulated crypto assets fuel illegal behavior, "including drug trade and other illegal activities."
Trump stated:
"Technical advances in recent decades, such as the increasing interconnectedness of cryptocurrencies and international financial markets, have led to more sophisticated criminal organizations and have shown a stronger relationship between financial and electronic crime and the financing of terrorists and actors in rogue states Connection. "
Trump also has a strong evaluation of Facebook's Libra cryptocurrency, saying it "has little status or credibility", suggesting that Facebook is trying to make itself a bank, and that companies trying to do so "must seek new Bank charter and subject to all banking supervision. "
However, although the president himself may not like cryptocurrencies, several officials he has appointed are enthusiastic advocates of crypto. US Securities and Exchange Commission member and Trump-appointed Hester Peirce expressed her different opinions in the SEC's decision to reject the Bitcoin ETF, winning the support of crypto fans and earning her The nickname of "Crypto Mom". Trump's Acting White House Chief of Staff Mick Mulvaney, who founded the bipartisan blockchain core group, described blockchain as a possibility that could "revolutionize the financial services industry, the U.S. economy, And government service delivery "
So even if President Trump himself is cautious about blockchain and crypto, the Trump administration's view of it is more balanced.
Bernie Sanders wants to open post office where there is no bank  
Senator Bernie Sanders, the nominee for Democratic presidential nominees, often talks about launching a political revolution. But his financial policy may not be consistent with the financial revolution that many bitcoin enthusiasts expect.
It is true that it is difficult to determine Bernie Sanders's position on the cryptocurrency issue, and relevant legislation was rarely discussed in the Senate plenary, so he does not have a reference voting record. In addition, Sanders does not serve on committees that regularly deal with such issues, such as banking or business committees.
However, as you can imagine, as a candidate against an economic policy that benefits the richest 1% of the United States, Sanders has a lot of ideas on the issue of money. In his "Fair Bank for All" program, the senator has shown strong interest in providing more financial services to 63 million Americans who have no or insufficient bank accounts. But he wants the U.S. Post Office to fill that void, instead of providing them with password accounts. Americans will be able to get small low-interest loans, checking and savings accounts from the postal service, and the postal service will also run an online banking platform.
Embedding online components in Sanders' other plans could benefit cryptocurrencies. Unsurprisingly, Sanders supports net neutrality, which will limit Internet providers' ability to block or slow users from accessing specific websites. He also hopes "to increase the Federal Communications Commission's definition of minimum broadband speeds to 100mbps download speeds and 10mbps upload speeds," while investing $ 150 billion in "resilient, affordable, publicly owned broadband infrastructure."
As others have pointed out, this may create a mature environment for cryptocurrencies, even if the overall tone of his democratic socialist policy is offensive to crypto enthusiasts who see Bitcoin as a reflection of liberal principles.
Elizabeth Warren worried about cryptocurrencies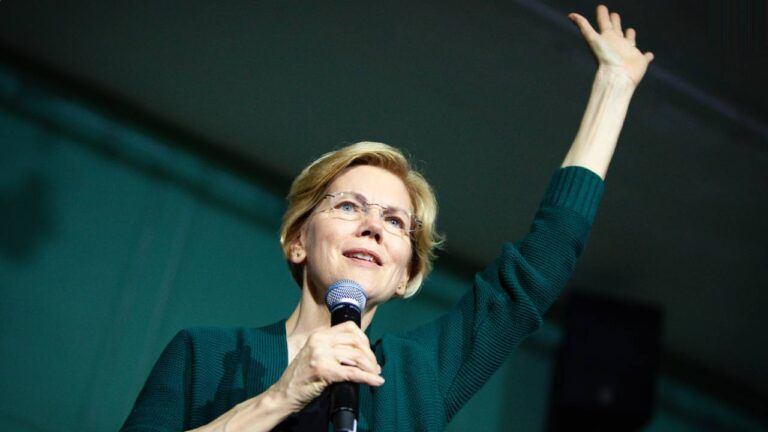 Massachusetts senator and Democratic candidate Elizabeth Warren is wary of cryptocurrencies.
At a Senate "Explore Cryptocurrency and Blockchain Ecosystem" hearing in October 2018, she called cryptocurrencies "easy to be stolen" and highlighted a June 2018 study by ICO consulting firm Satis Group that said According to the research report, 80% of ICOs in 2017 were scams.
However, she acknowledged that, while virtual currencies could give scammers and criminals power, virtual currencies "are an interesting innovation, at least in theory, that can benefit consumers."
However, Warren was too cautious, and when asked if she was worried about Americans buying bitcoin, Warren said: "I worry about consumers being hurt."
Joe Biden is ambivalent about Bitcoin  
The former vice president and current presidential candidate rarely talked about Bitcoin and cryptocurrencies. However, in 2016, when Biden first announced his intention to run, an organization called "Draft Biden 2016" accepted crypto donations.
Although Biden has not yet commented on the Super Political Action Committee, Joseph Schweitzer, its director, said
"This is consistent with Vice President Biden's strong support for technology and innovation throughout his career."
Mike Bloomberg wants to regulate passwords  
Billionaire Mike Bloomberg contested the presidential election in November 2019, promising to "beat Donald Trump and rebuild America." Since the withdrawal of Bitcoin's main supporter, Andrew Yang, Bloomberg has begun to show favor to the crypto population, or at least those who are skeptical of crypto.
Bloomberg wrote in a new proposal: "Cryptocurrencies have become a class of assets worth hundreds of billions of dollars, but regulatory oversight remains fragmented and underdeveloped." "Despite blockchain, bitcoin, and initial offerings Coins have a lot of promise, but also a lot of hype, fraud and criminal activity. That's why Bloomberg called for a "clear regulatory framework" for crypto.
Amy Klobuchar interested in password criminals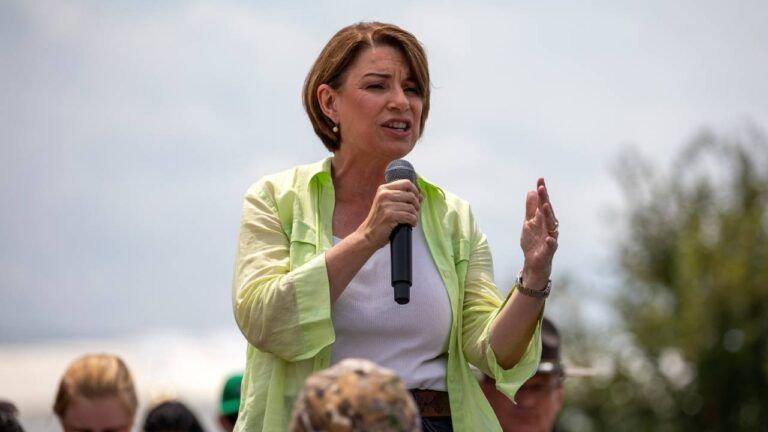 Minnesota Senator Amy Klobuchar has participated in multiple congressional hearings on cryptocurrencies. But she did not take a strong public stance on this issue.
The Midwestern and former lawyer likes to call himself a "neighbor senator" and positions himself as the Democratic Party's hope of regaining America's heartland. Her vote in two Democratic nominees, Iowa and New Hampshire, exceeded expectations.
So far, Klobuchar's only contribution to the crypto debate is an issue she raised during a congressional hearing on money laundering and terrorist financing in November 2017. She asked whether cryptocurrencies would make it easier or more difficult for law enforcement to track down criminals.
Although Klobuchar may be ambivalent about encryption, she is a privacy advocate. Last November, she shared the privacy issues of the health data sharing agreement signed by Google and hospital network Ascension.
Tulsi Gabbard bought ETH and LTC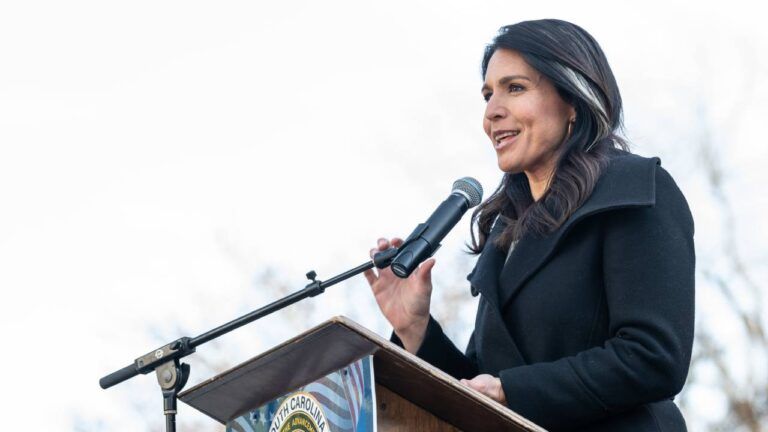 Gabad, the U.S. representative for Hawaii's Second Congressional Constituency, is a presidential candidate who knows cryptocurrency very well. According to a financial disclosure report submitted in August 2018, she purchased Ethereum and Litecoin worth more than $ 1,000 in December 2017, with each asset valued between $ 1,001 and $ 15,000.
Unless she sells quickly, Gabbard's investment will lose money because the price of cryptocurrencies has fallen sharply since she bought. On the day she purchased the tokens (December 12, 2017), the price of ETH was trading between $ 526 and $ 659, and currently, the price of ETH is trading at $ 224, a decrease of about 66%. On the day Gabbard bought Litecoin, Litecoin was trading between $ 230 and $ 339. Litecoin is now trading at $ 60, a drop of about 75%. It is unclear whether Gabbard's investment has affected her view of cryptocurrencies.
Since announcing the purchase of cryptocurrencies, Gabbard has co-sponsored the Token Classification Act, publicly supporting blockchain technology, which aims to protect some tokens and digital assets from federal securities laws. "In Hawaii and across the United States, local and state leaders are paying attention to the potential of blockchain technology to create and expand economic opportunities," Gabad said.
John McAfee publicly supports cryptocurrencies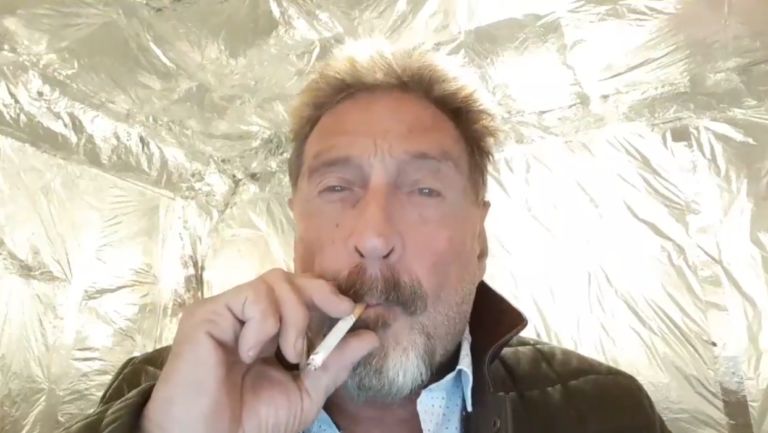 Undoubtedly, John McAfee has always been a proponent of cryptocurrencies. He tweeted at the end of last year, "My presidential campaign will officially begin in January next year, and I cannot balance both goals. But I will never give up cryptocurrencies."
We will continue to update Blocking; if you have any questions or suggestions, please contact us!
Was this article helpful?
93 out of 132 found this helpful