Source: CointelegraphChina
At a U.S. Congress meeting entitled "The Cornerstone of Change: The Benefits of Blockchain Technology for Small Businesses," a witness to the conference said that the current cryptocurrency tax plan is too complex and unacceptable.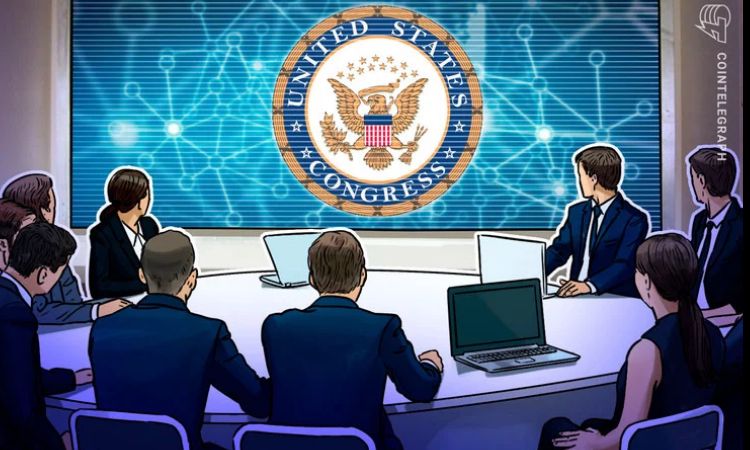 Marvin Ammori, a member of the General Council of the Protocol Labs, responded to a question from Congressman Steve Chabot about the status of the blockchain:
"Taxing for cryptocurrencies will be the scariest nightmare."
The potential and application of blockchain
On March 4, all sectors of society gathered to hold a hearing on the impact of blockchain on small businesses.
Four witnesses sat in front of a group of government officials to discuss various topics related to blockchain, a technology known for supporting Bitcoin, the largest asset in the cryptocurrency field. Cryptocurrencies themselves have also made headlines in various forums.
Bashing U.S. cryptocurrency tax
Although Amoli said that the blockchain is ready for large-scale popularization and application, he said that it also needs to undergo some technical iterations, including enhancing the user experience.
Speaking of legal issues, Amorley mentioned tax difficulties with the Internal Revenue Service (IRS). Amoli states:
"The tax issue is very complicated."
For example, Amoli said:
"If you want to buy coffee with bitcoin this morning, you have to keep a record of how much you spent on bitcoin, how much you spend is worth, and pay the capital gains or losses for each transaction."
In describing the solution, Amorley proposed a form of exemption. He says:
"If we can have a minimal tax exemption bill-the virtual currency tax fairness bill-I think all of you should support this."
Amorley also requested the US Securities and Exchange Commission (SEC) and the Commodity Futures Trading Commission (CFTC) to further clarify relevant policy guidelines.
Prior to Amorley's comment, Jim Harper, a witness at the American Enterprise Institute, also said that government agencies need to clarify taxes and overall regulation in the cryptocurrency and blockchain space.
Prior to today's hearing, a crypto summit was held March 3 at the IRS in Washington, D.C., and was also designed to keep regulators up-to-date on the industry's latest developments.
At the end of 2019, the IRS issued several new guidelines on the tax reporting of cryptocurrencies, although they have received mixed reviews. Until the IRS solves this problem, the day-to-day cryptocurrency transactions may be on hold.