Source: CointelegraphChina
Editor's Note: Original title was "Retail Demand May Force SEC to Approve Bitcoin ETF"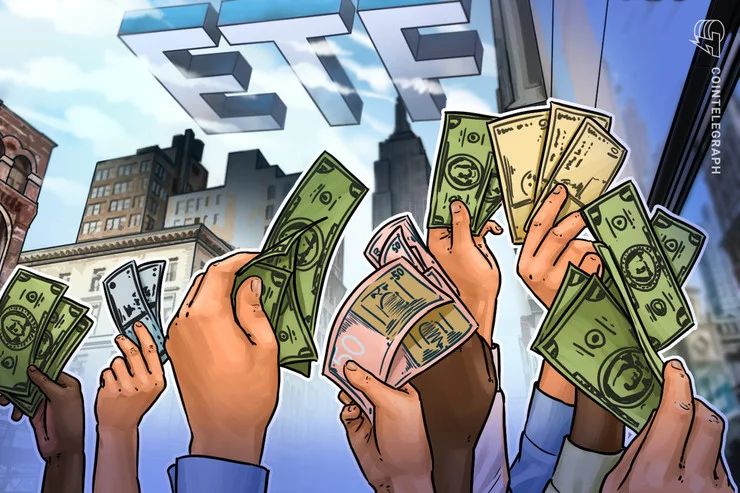 Several investment company executives debated the possibility of the US Securities and Exchange Commission (SEC) approving the establishment of the US Bitcoin (BTC) Exchange-Traded Fund (ETF) in a CNBC broadcast on March 7.
Earlier, the SEC had just rejected its last Bitcoin ETF application that had been pending.
Wilshire Phoenix first submitted a proposed application to the SEC for the United States Bitcoin and Treasury Investment Trust in January 2019.
Despite six amendments to the application within 13 months, the SEC rejected Wilshire Phoenix's ETF application on the grounds that the bitcoin market is more likely to be manipulated and concerns about limited levels of investor protection.
Bitcoin ETF could be approved for widespread demand
Chris Hempstead, head of ETF institutional business development and hedge fund provider IndexIQ, predicts that with the growing retail demand for Bitcoin ETF products, Bitcoin ETFs will emerge.
"I very much doubt this will be the last straw," Hempstead said. "I think everyone will continue to listen to the SEC's feedback and opinions, what their comments are, and they will continue to address this."
Although Hempstead predicts that the SEC will reconsider its position if it faces widespread demand in the next few years, he did not predict "there will be any significant changes in the SEC's decision in the near future."
"In a way, when market demand and investor demand push the pendulum to a certain area, they may look again or have different considerations."
Nick Colas, co-founder of investment analysis firm DataTrek Research, has expressed doubts about whether the SEC will authorize a Bitcoin ETF in the near future.
"Before you see the Bitcoin ETF, you will see a central bank's cryptocurrency," he said.
Stablecoins meet consumer demand
When asked if stablecoins have "imminent significance" for consumers, Hempstead replied, "I think you are paying attention to some things."
Hempstead predicts that as the industry matures and the public has a deeper understanding of the inner workings of distributed ledger technology (DLT), stablecoins and other cryptocurrency products will be regulated.
"I think they may be waiting for a more systematic macro understanding of the operational complexity of cryptocurrency transactions […] I think when we start to see more diversification risks and learn more about these How different products (not just bitcoin) work-I think this may be needed at the committee level. "
Blockchain is "more important" than Bitcoin
Dan Wiener, chairman of Adviser Investments and senior editor of Vanguard Investors' independent consultant, believes that the company's adoption of blockchain technology is "more important" than cryptocurrencies.
Wiener dismissed the demand for Bitcoin, arguing that payment platforms like Venmo attracted more users than cryptocurrencies.
"Do we really need Bitcoin? I'm not a bad guy. I don't need to worry about transferring funds […] We have many, many ways to transfer funds. I don't know if we need to hide ourselves (the property) or our identity. "
Original link: https://cointelegraph.cn.com/news/retail-demand-may-force-the-sec-to-approve-a-bitcoin-etf