Source: CointelegraphChina
Editor's Note: The original title was "YouTube Cryptocurrency Ban Again". This article has been modified and deleted without changing the author's original intention.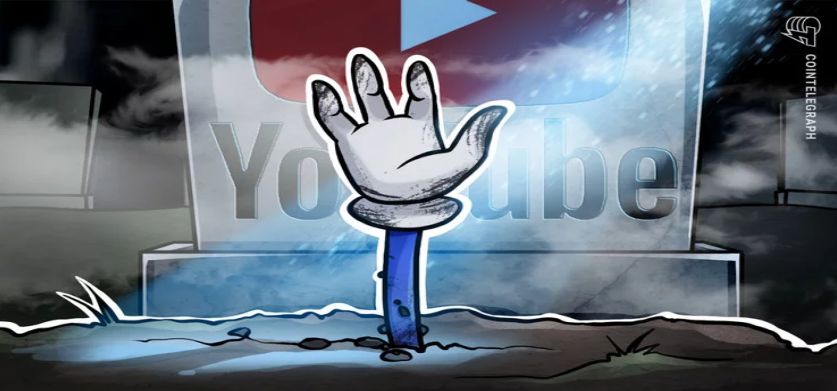 In another round of reviews, YouTube removed two videos from two separate cryptocurrency channels.
Cryptocurrency programmer Ivan tweeted that YouTube deleted a video of him on March 9. Technology analyst and journalist The Moon said the content platform deleted one of his articles on March 10.
YouTube bans many accounts in 2019
Many crypto YouTube users were banned and suspended at the end of 2019, including Chris Dunn, crypto beadles and Altcoin Daily. Chris Dunn states that YouTube bans his channel from playing "harmful or dangerous content" and "selling prohibited goods"
In late December, YouTube responded to user Moon on Twitter, stating that the ban was a mistake. YouTube states:
"Hey, during the review process, an error occurred on our side-your video should be restored and the account restriction problem should be resolved. If you encounter other situations, please let us know!"
Following the strong protest, YouTube resumed some tagged videos and accounts.
Media platform ban returns
According to reports, YouTube has started blocking cryptocurrency videos again. Tech Channel's Ivan said his video was deleted and his account was suspended, while user Moon said that after deleting his video, YouTube threatened him to suspend his account.
Moon said on Twitter:
"The ban on cryptocurrencies is still ongoing and this is the second time I have to face and deal with this issue."
Recently, BNP Paribas also issued a cryptocurrency-related ban prohibiting its customers from transferring cryptocurrency to Coinbase.
Original link: https://cointelegraph.cn.com/news/youtube-continues-crypto-ban