Recently, the non-profit organization Celo Foundation established the Alliance "Prosperity", which brings together more than 50 people from all walks of life, mainly cryptocurrencies or blockchain institutions, and also includes some non-profit organizations such as Georgia Well-known charities such as the Lemin Foundation, Mercy, Direct Money, and GSMA (Global Mobile Communications Association), etc., have models comparable to the Libra Association.
The Celo Foundation was established in 2017 and has raised $ 36.4 million. It has developed the open-source Celo platform, which is being tested and planned to be officially launched in April this year. It will issue its own cryptocurrency, Celo Yuan, which will be promoted to some fields by members of the association.
According to the disclosed information, Celo and Libra have a closer relationship, but they are also significantly different, as shown in the following aspects:
-Some members of the Prosperity Alliance are also members of the Libra Association. For example, Celo investor Andreessen Horowitz, well-known digital currency trading agency Coinbase, Canadian cryptocurrency payment processor Bison Trails, cryptocurrency custody platform Anchorag, and well-known charity Mercy Corps. This overlap of identities may lead to conflicts of interest in future business promotion and product development.
——The industry distribution and influence of members of the Prosperity Alliance are not as good as those of the Libra Association. Basically, there are no global well-known payment companies such as MasterCard and Visa. Only some regional payment providers such as Bison Trails and BeamAndGo (Philippines convenient remittance platform) Enter the alliance. The members are mainly distributed in the payment, encryption, and charity industries. Unlike the Libra Association, which includes streaming music player software Spotify and other members. However, Andreson Horowitz was also an investor in Facebook. Coinbase is a legal digital currency exchange approved by the US Securities and Exchange Commission. The average daily transaction volume is close to 700 million U.S. dollars, making it the industry leader. Mercy Corps, an international relief and development organization, has provided $ 1.95 billion in funding to 114 countries. It is worth noting that there are at least three charitable organizations in the Prosperity Alliance: Mercy Corps, the Grimmin Foundation, and the "direct money" organization, suggesting the future use of Celo Yuan and the people it covers.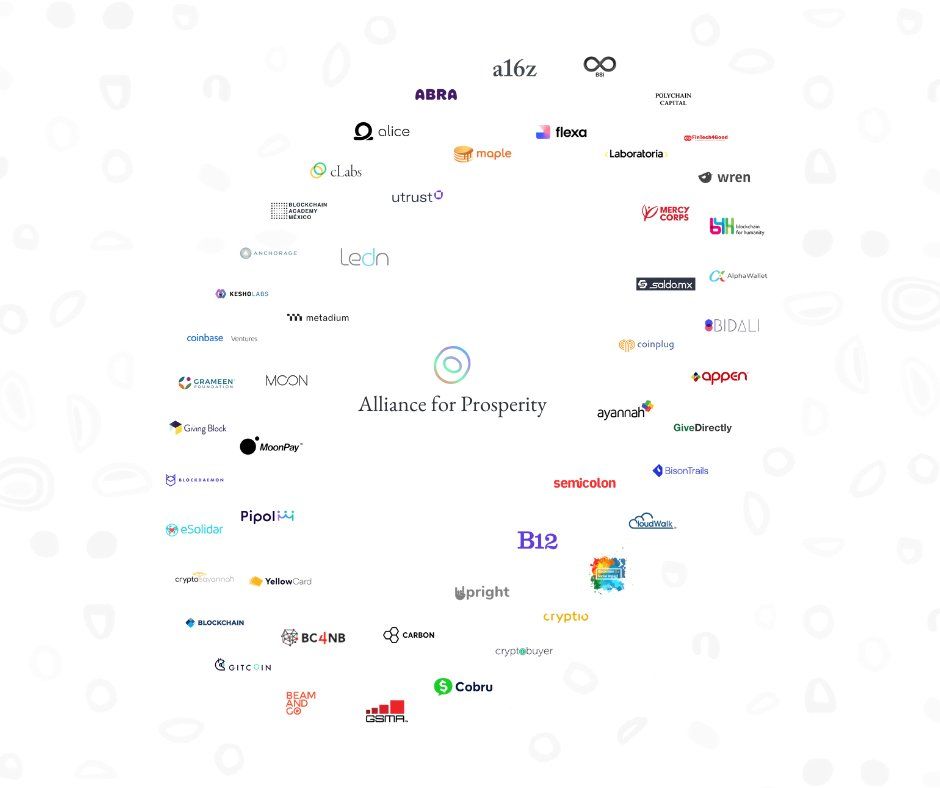 Members of the Prosperity Alliance
Source: techcrunch.com
——Prosperity Alliance strives to avoid Libra's mistakes and reduce the resistance in the promotion process of Celo Yuan. The stablecoin Celo yuan issued through the platform is not tied to a group or a single fiat currency, but an algorithm and other cryptocurrencies as a guarantee, the intention is to avoid being resisted by regulatory authorities in various countries like Libra. In addition, in terms of specific applications, instead of sending and receiving through complex addresses like general cryptocurrencies, but through "decentralized" mobile phone numbers, Celo yuan wallets have been developed and can be used on mobile phones with iOS and Android systems.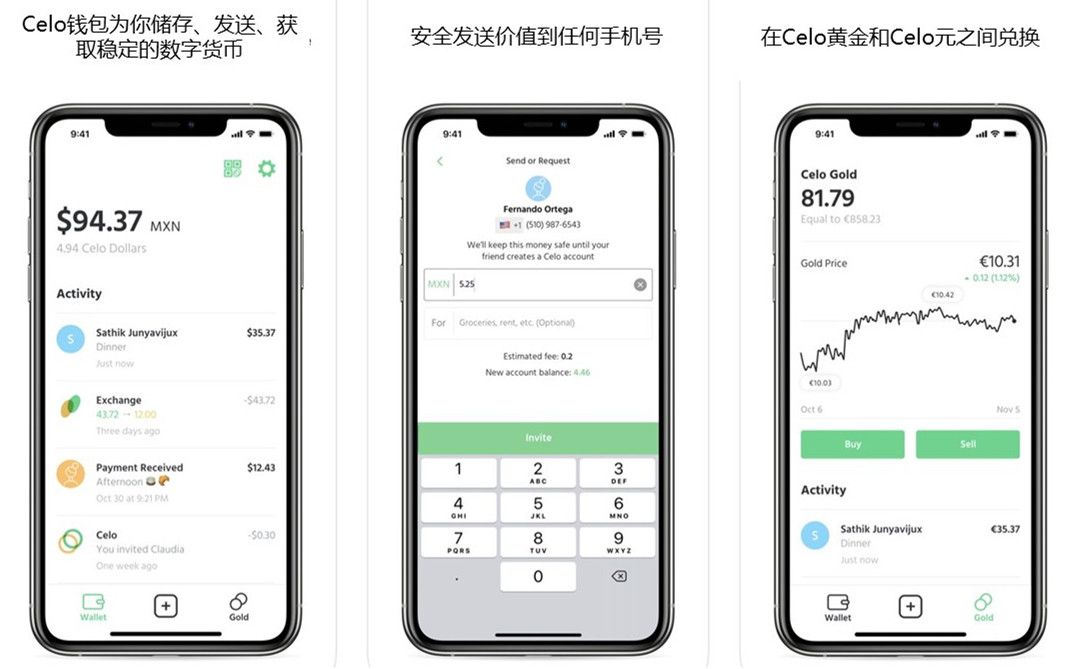 Source: techcrunch.com
——There is no threshold for joining the platform. In order to attract investment, develop and promote products, the Celo platform has no threshold for applicants to join, unlike Libra, which requires $ 10 million in prerequisites. And vaguely promised partners that "support project development, build infrastructure, implement required use cases on the platform, integrate Celo assets into their projects, or collaborate in their community education activities" "Gifts" in the name of subsidies.
Celo, the meaning of "prosperity" in Esperanto invented by Tchaimenhof, very beautiful meaning. Does the stablecoin Celo launched by Prosperity Alliance have the same promising prospects as its name, and whether it can achieve the intended purpose of the alliance: "Solve the problems of the real world", that is, to provide real poverty for the poor who cannot access cash services We do n't know how to help, but one thing is certain, there may be various high imitation and low imitation versions of Libra in the future. It is not important whether they are Libra's opponents. What is important is that they will be fiat currency competition. opponent.