Crypto data analysis company Coin Metrics report shows that daily transactions in stablecoins reach $ 444 million
Source: CointelegraphChina
Editor's Note: The original title was "Coin Metrics Report Shows Daily Trading Volume of Stablecoin Reaches $ 444 Million"
According to a Coin Metrics report, after the cryptocurrency market plummeted on March 12, the market value of stablecoins in circulation reached a record high.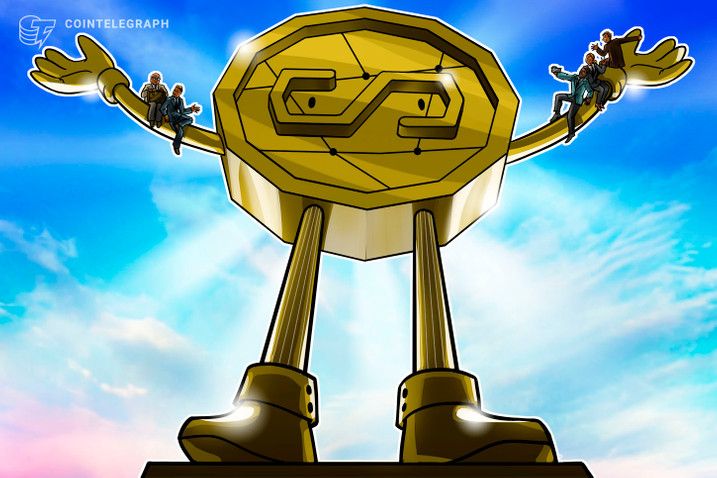 Blockchain analysis company Coin Metrics found that although Bitcoin (BTC) has just experienced its biggest one-day drop in the past 7 years, stablecoins have benefited a lot from it.
Coin Metrics, which is responsible for analyzing all aspects of cryptocurrency tokens, released their network status report on March 23. The report focuses on how the rest of the crypto market performed during the BTC market crash two weeks ago.
According to data provided by Coin Metrics, stablecoins have expanded their new market share, and the spread between the spot and futures markets has widened. As people scramble to top up and withdraw, transfer fees have skyrocketed. When there is a large-scale plunge in the market, cryptocurrency holders may have turned to stablecoins in an attempt to keep their principals safe from loss.
Many stablecoins reap considerable gains after the plunge
According to Cointelegraph, two days after the plunge, the market value of stable currencies like Circle's USD stablecoin (USDC) reached a record high. The market value of stablecoins usually appreciates after a significant drop in the cryptocurrency market.
"During market turmoil, the market value of stablecoin transactions reached a record high. On March 13, the total transaction value of all stablecoins we tracked reached a record high of $ 444.21 million."
Other stablecoins also performed unusually. The market value of Tether (USDT-ETH) issued on Ethereum has grown significantly, and as of March 22, the market value has reached $ 3.7 billion.
"Due to the dual impact of the decline in Bitcoin's market value and the large-scale issuance of stablecoins, the percentage of stablecoin's market value in Bitcoin's market value doubled within a few days.
Watch stablecoins in a volatile market
In terms of market capitalization, USDC was the winner of the crash, a 57% increase over the past 30 days. After the DAI price rose to $ 1.06, USDC was used as collateral for MakerDAO.
After the coronavirus outbreak and began to affect the global market, the supply of stablecoins began to increase. If the stock market crash on March 12 could explain how the new crown epidemic affected the crypto market, then investors may pay attention to stablecoins to achieve the purpose of risk aversion.
Original link: https://cointelegraph.cn.com/news/coin-metrics-report-shows-stablecoin-transfer-value-hit-444-million
We will continue to update Blocking; if you have any questions or suggestions, please contact us!
Was this article helpful?
93 out of 132 found this helpful