Watch | Silicon Valley Blockchain Entrepreneurs in Epidemic
Source of this article: "Eye of the Wind" in-depth report group
Author: Xue stars
After the six-county district of the San Francisco Bay Area issued a "shelter-in-place", He Xiangdong (pseudonym) could not say whether it was fortunate or sad.
He is an engineer of a blockchain startup in Silicon Valley. The company "will not work in a few months" and has been "maintaining." The last round of financing was more than a year ago, when the blockchain was on fire, now the money is almost spent. The entire company added him, leaving only "three and a half employees"-three founding team members plus one intern.
For more than half a year, in addition to basic system maintenance, the team's daily work tasks are to meet investors intensively and find money, "see at least one in a week". There are also people who come to see it, but none are willing to invest.
There can be no turnaround. A few months ago, he had already sentenced the company to death. After the North American outbreak, he was even more convinced. The next day, the company worked from home as required by the local government, which would have an impact on their work efficiency. But it doesn't matter.
"This is the case with the company, it has not been dissolved, it is maintained. Some people are willing to find a home and do not stop. "
Well now, he finally doesn't have to go to the company. He hid in his house and had a lot of free time. He pulled out a box of Lego bricks bought a few years ago from the room, spread them in the living room, and slowly pieced together while watching Yue Yunpeng's crosstalk.
Baby diapers and sanitary napkins
He Xiangdong first noticed the US outbreak on February 25. That day, the Centers for Disease Control and Prevention (CDC) issued a warning message, predicting that the new crown pneumonia epidemic would be widespread in the United States. At that time, 57 people had been diagnosed with new coronary pneumonia in the United States, and no one had died.
"There are more and more people wearing masks," He Xiangdong said. Several people used to wear it on the street before, but after that day, the Chinese people he knew basically started to wear masks. Correspondingly, white Americans on the street rarely wear masks. "Even hospital doctors did not wear masks before issuing a home isolation order in San Francisco."
Since then, the number of newly diagnosed new coronary pneumonia patients in the United States has continued to rise. On March 2, the number of confirmed diagnoses across the country exceeded 100 for the first time. Three days later, the number of confirmed diagnoses reached 232, and only six days later, the number of confirmed diagnoses exceeded 1,000. Since then, the number of confirmed cases in the United States has risen almost linearly. The city of San Francisco where He Xiangdong is located also confirmed a confirmed case on March 5.
Many Silicon Valley technology companies have responded quickly, and tech giants such as Google, Microsoft and Facebook have asked employees to work from home. Among them, Microsoft has confirmed two employees. In fact, Silicon Valley, where tech companies gather, is one of the areas where the San Francisco outbreak occurred earlier.
On the evening of March 16, local time, San Francisco announced a "home order" for six counties and districts, requiring residents to stay as far as possible in the next three weeks and keep a certain distance from others.
He Xiangdong did not expect San Francisco to impose a home ban. Before that, he always believed that the worst impact of the epidemic should be in the eastern part of the United States, where the population density is high, the residents live in concentrated areas, and public transportation is developed, and the epidemic is spreading faster.
The next day, he went to Costco, a large supermarket near his residence, and wanted to stock up on some living goods.
When he arrived at the supermarket, he was taken aback by the sight. "Crazy," he said, and the food and meat were gone. A whole row of bread was empty. There is also toilet paper, although he still cannot understand why the American people have great enthusiasm for storing toilet paper. In short, the only paper-related Costco of that day were diapers and sanitary napkins.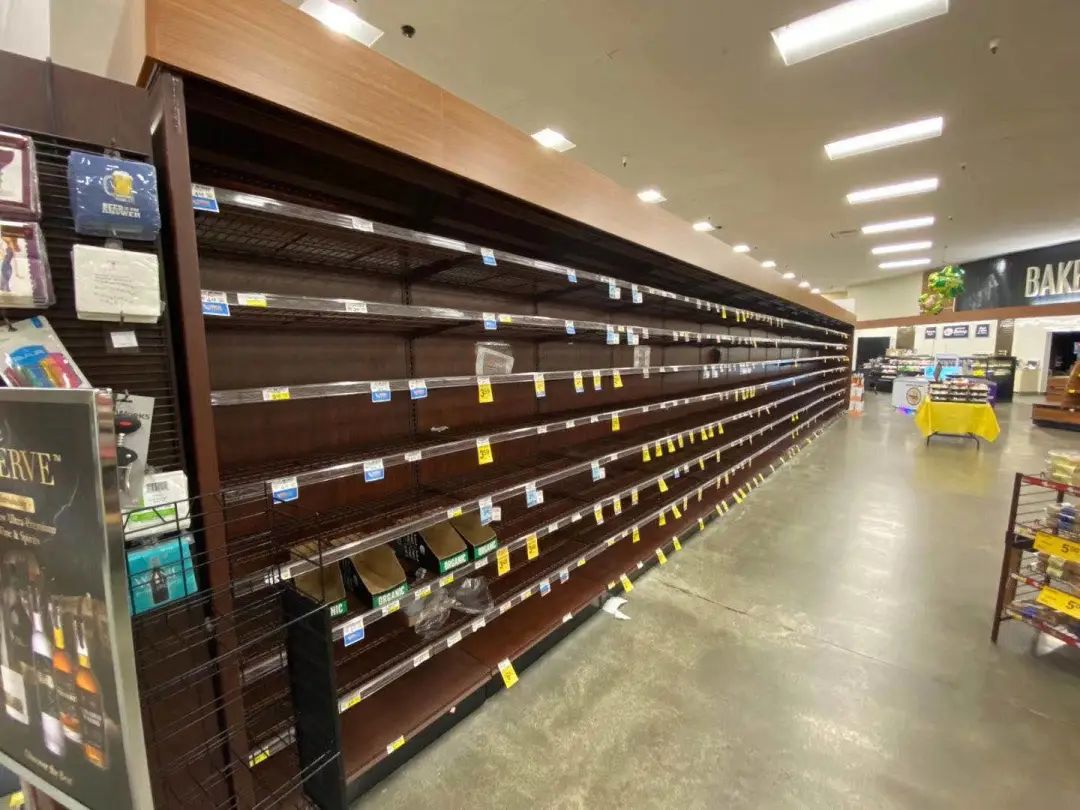 Costco snapped up empty shelves
Fortunately, he went to purchase a few days later. The supermarket had already replenished the daily supplies that had been sold out. Among them, eggs and milk were limited to one per person. He bought a full case of Coke, and the last time he went to buy it, there was only cherry flavor left. But protective items such as disinfectant and masks are still sold out.
You have no money, no promotion, no user
After San Francisco issued a home order, He Xiangdong could no longer go to work.
This may be his rare "free time" in recent years. He has just turned 40 this year and came to Silicon Valley from Beijing 6 years ago. Prior to that, he had been a programmer for 15 years in Beijing Wudaokou, Sohu, Baidu, Sina, and several Internet companies jumping around. The streets in Zhongguancun were all coming and going. Life seemed to be at a glance. .
Silicon Valley is a new opportunity for him. He came to Silicon Valley alone in 2014, initially in the North American branch of a domestic Internet company, and resigned two years later to pursue his entrepreneurial dream.
You may have seen in many reports that Facebook, Google and other big companies have excellent office environments and benefits, but this is completely different from the startup world. Most startups in Silicon Valley fight in small teams, and renting a few desks in the incubator is the start of the business. 996 is the norm, and sometimes overnight.
Over the past few years, He Xiangdong has joined a number of startup companies, doing automotive financial, secure, and iOS-side app development, but it is difficult to talk about success. Most of the companies joined are mainly Chinese, and even the daily working language can be Chinese.
In his view, Chinese startups are less popular in Silicon Valley. "Silicon Valley investment institutions value the background of the founding team. They will favor entrepreneurs with a background in large companies such as Google and Facebook, as well as graduates of well-known universities in the United States." Neither of the above two characteristics, He Xiangdong, Those who invest in them are more Chinese investment institutions.
In 2018, He Xiangdong joined the current blockchain company. The company's main business is developing games based on blockchain technology. Before he joined, the company just got a multi-million dollar angel round financing.
At the beginning, they had a good development period, and the platform's highest week even exceeded 200,000 EOS (the third largest virtual currency after Bitcoin and Ethereum) . But soon, with the downturn of the overall environment of the blockchain, such good days never happened again.
"Slowly it became tens of thousands or thousands." Their services are often embedded in tools such as virtual currency wallets. Getting greater exposure means paying high marketing costs. "If you don't push hard, it will be particularly noticeable."
Coupled with the similar services offered by various blockchain game companies, He Xiangdong's company quickly lost. "Homogeneity among various companies is particularly serious, a bit similar to the" thousand group wars "of domestic group purchases in the early years. You have no money, no promotion, and no users. "
Still going to a big company
The North American outbreak continues to worsen. Only three days after San Francisco announced the "Home Order", the California government declared a state of emergency and required the state's 40 million residents to stay at home and not go out to prevent the spread of new crown pneumonia.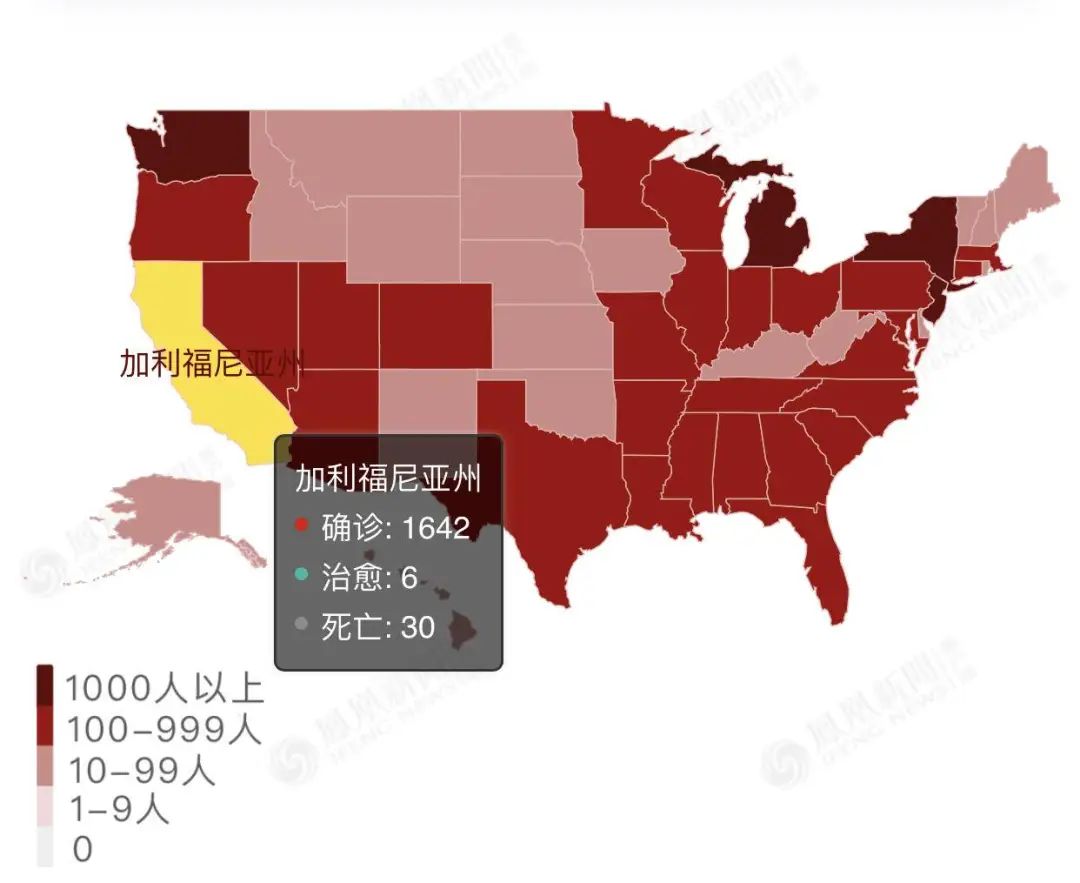 As of 1:00 pm on March 23, Beijing time, a total of 33,276 confirmed cases and 417 deaths had occurred in the United States. Among them, 1,642 cases were diagnosed in California, second only to New York, Washington and New Jersey.
In addition to going out to purchase materials, He Xiangdong has minimized going out. He did not choose to return to his country, thinking that staying at home at this time was the best protection. He checked the local epidemic map. The nearest confirmed case was 10 miles from his home. "OK", he was relieved.
Except for banks, post offices and supermarkets in the street, all other entertainment venues have been closed. The San Francisco Bay Area is famous for traffic jams, but He Xiangdong drove out to purchase supplies that day. He usually walked for half an hour. He only took 10 minutes to reach the supermarket.
Tension is even more intense among the Chinese community. He Xiangdong joined more than 10 Chinese epidemic mutual help groups on WeChat. The group chat continued to share the latest local epidemic information. Many news he saw from the group chat. In some areas with poor public security environments, some Chinese urgently obtained a gun permit and spent hundreds of dollars to buy a pistol to defend themselves.
He Xiangdong has not proposed to leave. He also holds a lot of virtual tokens issued by the company. These tokens have been one of the motivations for him to stay in the company over the past year. "The highest price of our token can reach 6 cents, and we hope to realize it."
Earlier, when they were still at work, He Xiangdong also hoped that the company could continue to run by getting a new round of financing. But after the epidemic came, Silicon Valley's investment activities were also affected. A Chinese who was engaged in investment business in Silicon Valley told reporters, "We have communicated with the investees very early. It will be difficult to raise funds in the past month. Visiting companies on the ground makes it difficult for investors to make investment decisions. "
There should be no more variables. "Everyone knows it well," said He Xiangdong.
After the outbreak, Facebook announced that it would provide company employees with $ 1,000 in compensation for the outbreak. He Xiangdong retweeted the message in the circle of friends, with an envious expression.
During his time at home, he has already begun to "question questions" —Silicon Valley technology companies often examine candidates 'coding abilities during interviews. To this end, many job seekers will do a lot of questions before the interview.
Still going to big companies, he said.
We will continue to update Blocking; if you have any questions or suggestions, please contact us!
Was this article helpful?
93 out of 132 found this helpful