Author: Joyce
Source: Blockchain Outpost
On March 25, South Korean police conducted a rare public march against a criminal who was one of South Korean "N-room" operators "Dr. Zhao". He runs a series of sex chat rooms on instant messaging Telegram, shoots and uploads perverted videos, and receives hundreds of millions of won of cryptocurrency from up to 260,000 people.
It is reported that "Dr. Zhao" was originally named Cho Ju-bin (赵周斌), 25 years old. From 2014 to 2018, Zhao Zhoubin majored in information communication at a university in Incheon. From October 2017 to recently, he has been volunteering at an orphanage in Incheon. He had been running a chat room on Telegram until the end of 2018 until his arrest.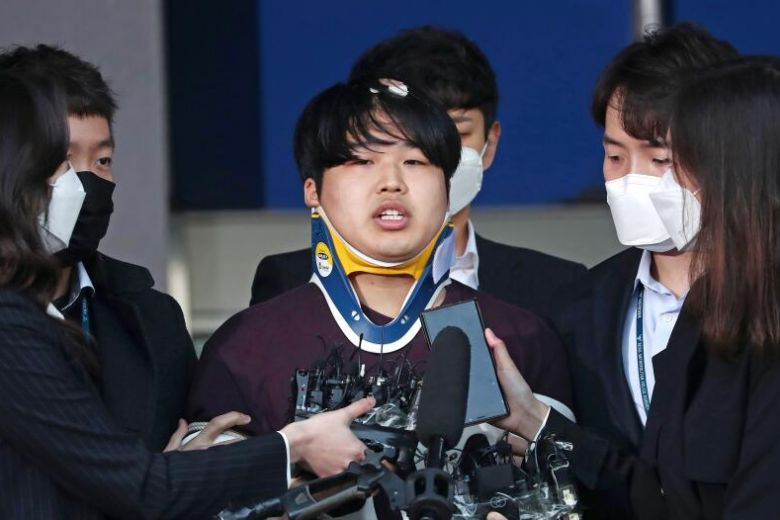 On March 25, 2020, South Korean suspect Zhao Zhoubin (center) was surrounded by reporters and he was transferred to the Prosecutor's Office of the Seoul Police Department. Photo: AFP
During this incident, as many as 74 women were known to have been killed, 16 of whom were minors, and the youngest victim was only 11 years old. More than 5 million people signed at least three petitions on the official website of the President's Blue House asking for the public release of subscriber names for Cho Ju-bin and what he called the "nth room" chat group.
"Thank you for ending the devil-like life I can't stop," Zhao Zhoubin said outside the Seoul Yeongno Police Station on Wednesday. "I apologize to those who were injured because of me." The National Policy Agency traced and arrested 124 people suspected of participating in the Telegram porn gang.
Because both parties used cryptocurrency transactions in this incident, the South Korean police provided search warrants to multiple Korean crypto exchanges, including Upbit, Bithumb, Korbit, and Coinone, to find those who paid for illegal video viewing. According to current information, these paid members include well-known personalities such as professors, popular artists, sports stars and startup company CEOs.
Encrypted communication tools become the "heaven" of crime?
In Telegram's "Doctor's Room", there are three public accounts of personal cryptocurrency wallet addresses, one of which has an amount of up to 3.2 billion won (about 18.39 million yuan). In order to hide his identity and avoid searches, Zhao used two types of "shields", Telegram and cryptocurrency, and only had one-on-one secret chats with members who wanted to enter high-value chat rooms, and his own cryptocurrency wallet The address tells members.
For many people in China, Telegram may not be familiar with this communication software. Unlike our commonly used WeChat, QQ, etc., this social software focuses on encryption and security. The content of the secret chat is not stored on the cloud server, and users can only access these messages from the devices of both parties in the secret chat.
Telegram uses a new MTProto encryption protocol to protect user information from being hijacked and cracked during transmission. After the user initiates a one-to-one encrypted chat, the validity time of each message can be set.
Telegram provides users with a "private chat" function. The chat information in this function can only be accessed on the device that initiates the secret chat and the device that accepts the secret chat. The message can be deleted at any time. According to Telegram, after the key has been used more than 100 times or more than a week, the encryption key will be changed periodically and the old password will be destroyed.
Telegram's default messages are cloud-based, and users can access them on any connected device. Users can share photos, videos, audio messages, and other files, and send messages individually to other users, or to groups of up to 200,000 members.
Telegram is natively supported on mainstream platforms such as Windows, MacOS, Linux, Android, IOS, and the functions are basically the same. In March 2018, Telegram claimed to have reached 200 million active users per month, and at least 700,000 new users are added every day, including people in the currency circle.
Cryptocurrencies are an area that is on the verge of regulation. Telegram's high privacy is relatively friendly to these areas, which has also become one of the important reasons why many exchanges and investors use Telegram.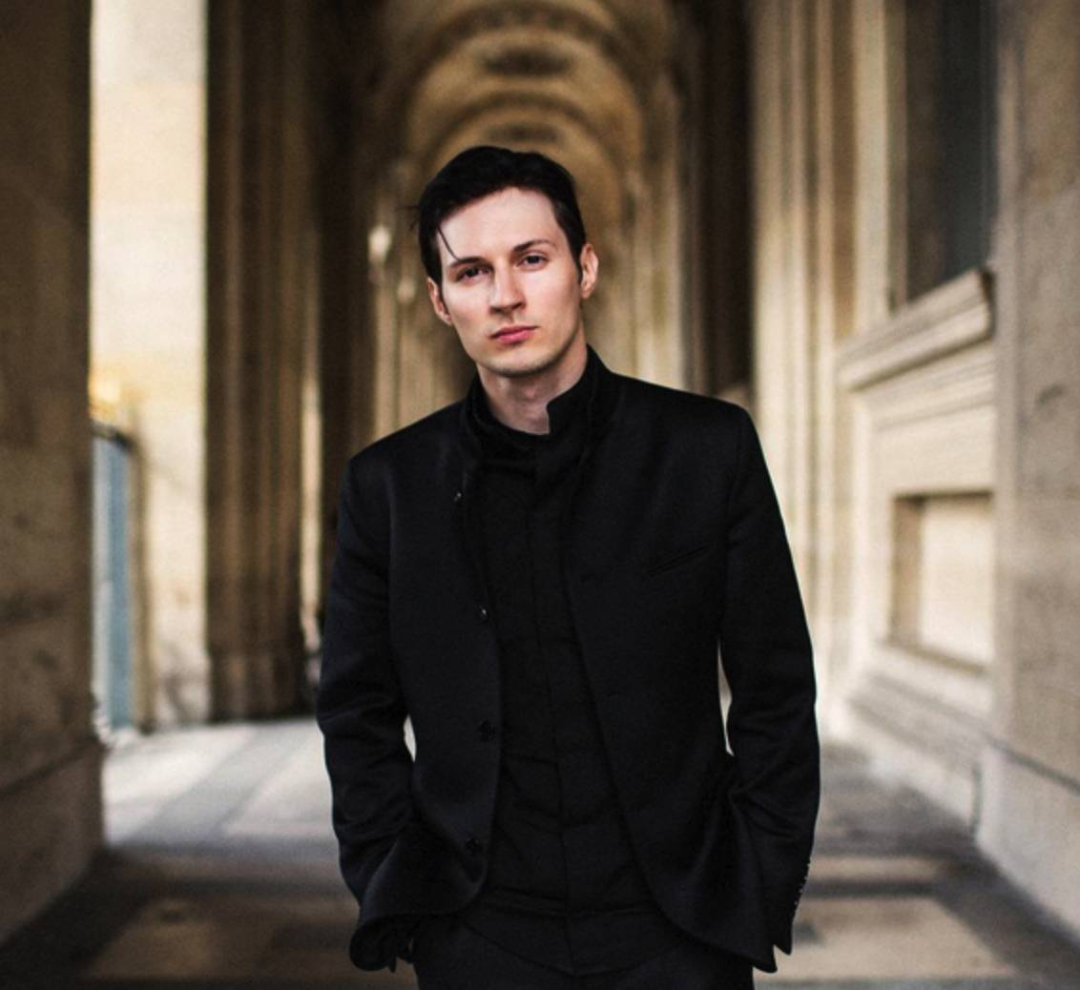 Telegram founder Pavel Durov, a genius programmer, a strong freedom defender. Image source network
In 2018, Telegram plans to launch the blockchain project TON and sell tokens. In March, Telegram successfully raised US $ 1.7 billion through an ICO, making it the most funded project ever. It is reported that Laurene Powell, the widow of Steve Jobs, has invested at least $ 5 million.
The good times are not long-lasting. In October 2019, the U.S. Securities and Exchange Commission (SEC) required a temporary restraining order on Telegram to prohibit them from offering, selling, delivering, or distributing GRAM to anyone or an entity. The TON blockchain project was forced to postpone its release on April 30 this year.
On March 24, a federal judge in New York ruled that Telegram's distribution of GRAM tokens violated U.S. securities laws and believed that "Given Howe Test, the resale of Gram to the secondary public market without a registration statement would constitute A component of the sale of securities. "At present, Telegram has filed an appeal notice with the Second Circuit Court of Appeals, and its developers plan to launch TON without Telegram's participation.
Telegram is currently recognized as one of the most secure instant messaging tools, with strong end-to-end encryption and chat content protection, but this has also become a tool for some gray areas and even lawbreakers.
According to the Planet Daily report, a gray industry on information trafficking has appeared on Telegram. Queryers can send keywords to specific robots to query related account information such as express delivery, house opening, ID cards, and mobile phones.
After inquiring, after entering the QQ number, there will be multiple personal information such as mobile phone number, password, real name, home address and so on, but the key information is hidden. Queryers can pay for specific privacy data, once every 5 minutes; if the account is bound to other accounts, once every 80 minutes; they can also block and delete information in the system to prevent others from viewing, once every 100 minutes. The robot supports BTC and ETH purchase points, 0.358 ETH or 0.00654BTC can be exchanged for 260 points.
In addition to criminal risk, the widespread availability of encryption technology has also created new political issues for legitimate access. By law, companies must surrender all information they own. But if this information is encrypted and the company does not have a key, there may be no way to restore the original data.
In 2018, the Russian Federal Security Service (FSB) required Telegram to give the government read access to encrypted messages to prevent outside terrorists and improve national security. However, Pavel Durov insisted that he did not provide the encryption key. He said that it would infringe on the privacy of users. Then the Russian government continued to sue in addition to fines.
Attorney Telegram said: Telegram can't hand over encrypted messages, because in Telegram's "Private Conversation" application, the key used for the conversation information changes every few minutes, and all information is not stored, so user information cannot be provided.
Finally, the Government of the Russian Federation announced a complete blockade of Telegram.
According to a report released by digital currency research institute Chainalysis, crypto crimes have shown a clear growth trend, such as the doubling of the activity on the dark web. Crypto crime is still a major issue that needs to be addressed in the cryptocurrency ecosystem. CipherTrace CEO and Chairman of the Global Anti-Cybercrime Group, Dave Jevans, said that current crypto crimes are primarily related to fraud.
End-to-end encrypted chat software such as Telegram, WhatsApp, Viber, LINE, KakaoTalk was originally created to protect people's privacy, but now it has become a weapon in the hands of criminals, especially "encryption software + cryptocurrency" has become illegal. The "base" of the molecule.
Perhaps the next thing we should think about is how to effectively combat crime under the premise of cryptographic security guarantees.