Author: Kevin Helms
Translation: Ziming
Source: Crypto Valley
In this article, we covered the development of digital currency regulation in a global crisis caused by a coronavirus outbreak, bank failures, interest rate cuts, and stock market crashes. This series of emergencies also made governments around the world, including the United States, South Korea, India and Russia, still focus on digital currency regulation.
US: 2 trillion economic stimulus plan, New Crown virus response, state digital currency bills
As the number of covid-19 cases has surged, global governments have fallen into a state of panic, bringing many industries to a standstill. In the United States, the Federal Reserve has cut interest rates to 0% and introduced an unlimited amount of easing, but this has so far failed to have much impact on the market. Some financial institutions facing cash shortages are setting withdrawal limits to guard against bank run risks.
US Rep. Rashida Tlaib proposes a solution to the economic problem: He wants the US Treasury to forge two trillion "digital dollars." Her Automated Communities Act claims: With the idea of ​​modern monetary theory, this approach will not increase anyone's debt. A report from news.Bitcoin.com also believes that crypto enthusiasts will also be supporters of the theory.

Several states in the United States have independently promoted their own crypto bills. For example, Illinois has proposed a bill allowing its Treasury Department to confiscate digital currencies that have not been claimed by custodians for more than 5 years; Hawaii is looking for other digital currency companies to join its first digital currency regulation that was launched on March 17. sandbox. Applicants can apply before May 1.
In Rhode Island, on March 11, the state presented a proposal to establish the Economic Growth Blockchain Act. The purpose of the bill is to create a blockchain-friendly business environment to encourage innovators to develop the next generation of digital products and services in the state. The bill also addresses the fact that the existing legal framework is insufficient. The bill proposes the creation of a new Rhode Island financial payment and deposit institution with expertise in customer identification, anti-money laundering, and beneficial ownership requirements. Such an institution would be able to hold both traditional assets and Digital assets. On March 9, Rep. Paul Gosar introduced the "Cryptocurrency Act 2020" during self-isolation, which aims to create a favorable environment for digital assets in the country.

At the same time, the New York State Department of Financial Services requires each regulated agency, including crypto companies, to submit a report describing its plans to address the operational and financial risks posed by the new crown virus outbreak. From March 10, they have 30 days to submit this report.
South Korea: Government approves digital currency regulatory framework
During the coronavirus outbreak, the Korean Financial Services Commission (FSC) announced that the Korean government had approved amendments to the Law on Reporting and Utilization of Specific Financial Transaction Information (Special Financial Law) at a cabinet meeting on March 17.
The FSC explained that digital currency companies will be required to report their transactions to the Korean Financial Intelligence Agency (KOFIU). Businesses must adhere to basic AML requirements, including customer due diligence and suspicious transaction reporting. They must also "comply with other obligations, such as keeping separate transaction details for users", ensure that only real-name accounts are used for encrypted transactions, and obtain approval from FSC and KISA (Korea Internet and Security Agency) to provide services domestically.
Financial institutions will be required to conduct customer due diligence on the digital asset business operators with whom they are trading, to check whether these companies report their business to KOFIU and keep customer deposits in separate accounts. The FSC emphasizes:
"The amended bill will come into effect one year after its enactment and will provide a six-month transition period for current digital asset business operators to report to KOFIU."

"This revised bill will make South Korea's legal framework on digital assets more in line with international standards set by the Financial Action Task Force (FATF) and strengthen its AML / CFT system."
India: Still working on advancing the legal regulatory framework for digital currencies
According to reports, the Indian government revealed that it is still developing a digital currency regulatory framework. It is discussing the matter with the Reserve Bank of India (RBI) to require the central bank to regulate digital currencies. Crypto exchanges may be regulated by the Securities and Exchange Commission of India (SEBI). The government is waiting for a case on digital currencies to be heard by the Supreme Court on April 27 before a final decision on digital currency regulations is made. Recently, the Minister of Finance and Corporate Affairs, Anurag Thakur, informed the Indian House of Commons member Lo Sabha that the Ministry of Corporate Affairs has reviewed some BTC businesses through the Companies Registry.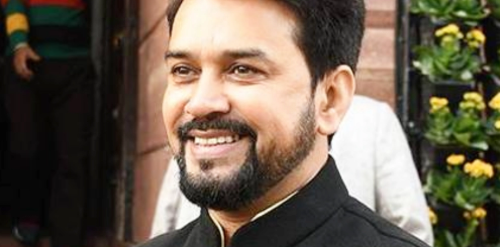 According to reports, the Indian central bank plans to file a review petition after the Supreme Court cancels its notice banning regulated financial institutions from providing services to digital currency businesses. The Reserve Bank of India is concerned that the anonymous nature of digital currencies could disrupt India's banking system. Following a historic ruling by the Supreme Court earlier this month, digital currency exchanges have begun to resume INR services, with several multinational companies saying they have expanded operations in India and invested in local startups.
Venezuela: banking system closed, citizens seek to use digital currency to hedge
Last week, Venezuelan President Nicolas Maduro closed the country's banking system and ordered residents of the entire country to isolate themselves. Supervisor Sudeban issued a notice to all financial institutions in the country on March 15 stating:
"All activities that directly involve customers, users, and the public through agents, branches, offices and administrative headquarters across the country will be suspended indefinitely."
Economic events in Venezuela have driven some residents to seek safe havens in the digital currency and P2P markets.
Russia: Russian central bank reiterates its position on crypto markets
Alexei Guznov, director of the Bank of Russia's legal department, provided the latest news on the regulation of the digital currency bill in an interview with Interfax News Agency released on March 16. The bill has been continuously optimized since its introduction two years ago, and its text has undergone many significant changes.
Guznov said: "The central bank's stance on digital currencies remains unchanged." "We believe that from the perspective of financial stability and the fight against money laundering, and from the perspective of protecting consumer rights, the legalization of digital currency circulation presents huge risks. We are opposed to financial institutions controlling the issuance of digital currencies and promoting their circulation. "He added," But if someone who has the conditional possession of a BTC completes a transaction in a jurisdiction where it is not prohibited, we will not be able to restrict it. "
So far, the central bank remains skeptical of digital currencies. Russian Bank President Elvira Nabiullina has repeatedly expressed her opinion that she believes that digital currencies should not be legalized in Russia. She also believes that Russia does not need its own national digital currency.