Facebook is looking for mainstream payment companies and online merchants to partner as a partner to support its cryptocurrency joint venture, and also plans to offer users incentives in cryptocurrencies. The report pointed out that Facebook is actively seeking e-commerce and payment partners to promote the adoption of cryptocurrency.
Obviously, the chickens in the cryptocurrency community have not frustrated Zuckerberg's determination to enter the field – at least not yet.
According to a recent report published by The Wall Street Journal, Zuckerberg's Facebook company is actively seeking more partners to support its cryptocurrency payment ecosystem. From the content of the report, Facebook is discussing with dozens of financial companies and online merchants, hoping to build a strong lineup of participants for its blockchain-based payment network. Facebook's potential partners are being asked to invest at least $1 billion in funding as a support for Facebook's cryptocurrency program. Facebook is currently negotiating with some of the major players.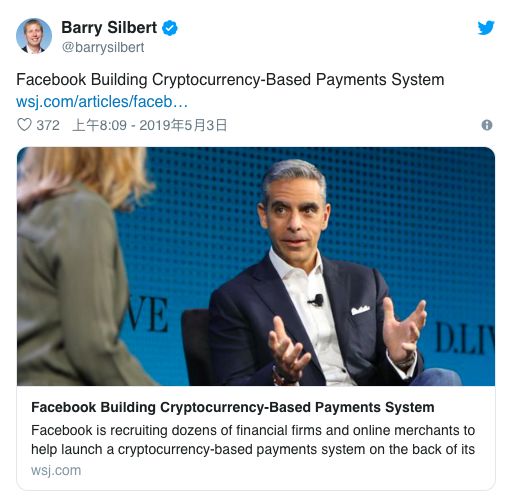 Facebook is building a cryptocurrency-based payment system: https://t.co/xGDlyhDHnZ
— Barry Silbert (@barrysilbert) May 3, 2019
According to New York Times writer Nathaniel Popper, we learned that Facebook is seeking help from venture capitalists. Today, the Wall Street Journal's news reveals more about Facebook's new program—the cryptocurrency plan codenamed "Project Libra," the Libra project.
The Stabilized Coin Project measures may reduce Facebook's ability to make money by paying in the short term, but will eventually allow users to spend more time sticking to Facebook products. At last week's F8 Developers Conference, Zuckerberg highlighted the "intimate relationship" experience of Facebook products, including some payment methods. He said: "I think paying someone should be as easy as sending photos to others," he hinted. Simple and secure payments "is a core feature of his vision to strengthen privacy.
Facebook executives touted a series of business improvements in their presentations: improved Instagram digital store after checkout, donation stickers, and new WhatsApp tools for small business owners. WhatsApp should be at the heart of Facebook's current commercial efforts. In India, 80% of small businesses use WhatsApp to sell their products. At the F8 conference, Facebook said that WhatsApp Pay is currently being tested in India only, but will later expand to other countries. Bloomberg has reported that the first test of the stable currency is likely to be in India, the original purpose is to let workers send money home from overseas.
The article also mentioned that the discussion has expanded to the major players in the payment field, including Visa, Mastercard and First Data, which are likely to be strong supporters of the project. Facebook's interaction with major e-commerce companies allows us to further speculate on how the social giant intends to use its new cryptocurrency.
The motivation for Facebook to contact online merchants mainly includes two points: first, investing in cryptocurrency payment platform; second, attracting more partners to join the network. This means that Facebook's cryptocurrency will not be limited to applications such as the company's own WhatsApp. Instead, major e-commerce partners will support Facebook's cryptocurrency to achieve a stable payment, ensuring that users can trade smoothly between different applications – a revolutionary for all major platforms The feat. Facebook companies can motivate businesses by exempting management fees and purchasing fees.
Currently, social giants have more than 1 billion users, which means they have more opportunities to open the door to the full popularity of cryptocurrency. In contrast, Blockchain Capital has reported that the current total user base of the cryptocurrency ecosystem is only around 100 million. In other words, the social media platform has the potential to increase the number of cryptocurrency audiences several times. The Wall Street Journal reported that the Stabilization Coin project may be integrated into Facebook's lucrative advertising ecosystem. Merchants can use the stable currency to pay for advertising, and users can get stable credit points rewards from readings.
As the Wall Street Journal pointed out, the Facebook Stabilization Coin project looks a bit like the loyalty points system: Token can be obtained through Facebook services, spent on Facebook services, or cashed through partner merchants.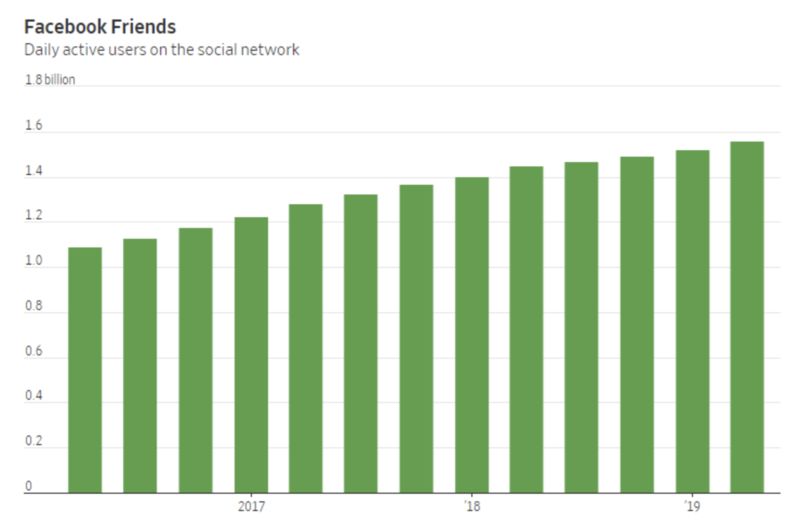 FACEBOOK and privacy issues
Facebook's privacy scandal is no longer a secret, and this issue has also attracted widespread attention in the cryptocurrency community. Zuckerberg's brother has not regained trust in the general user community, and the people in the cryptocurrency community certainly hold a stronger skepticism. His recent series of performances prove that his position with the user is still seriously out of line – yes, at Facebook's recent developer conference, he even opened a joke about privacy… However, the young head People still have a strong ambition for the payment platform, which will also become a powerful weapon against competitors such as Amazon.
Reference link:
Https://www.ccn.com/facebook-partners-crypto-push
Https://www.wired.com/story/facebooks-cryptocurrency-might-work-like-loyalty-points/
Source: blockchain outpost