For a long time, when traditional financial capital giants faced cryptocurrencies such as Bitcoin, they often showed a complex mood. Some people are obsessed with it, some people hate it, and some people love it. Complexity is manifested in the fact that they do not want to miss dozens of times and hundreds of times of wealth growth opportunities among digital currencies, and they are wary of new things that completely subvert traditional rules.
However, the big guys who can pay attention to digital currencies from the early days and hold mainstream coins until now have basically doubled their wealth. Today's protagonist is the legendary American fund manager, the CEO of Galaxy Digital LP, and billionaire investor Mike Novogratz.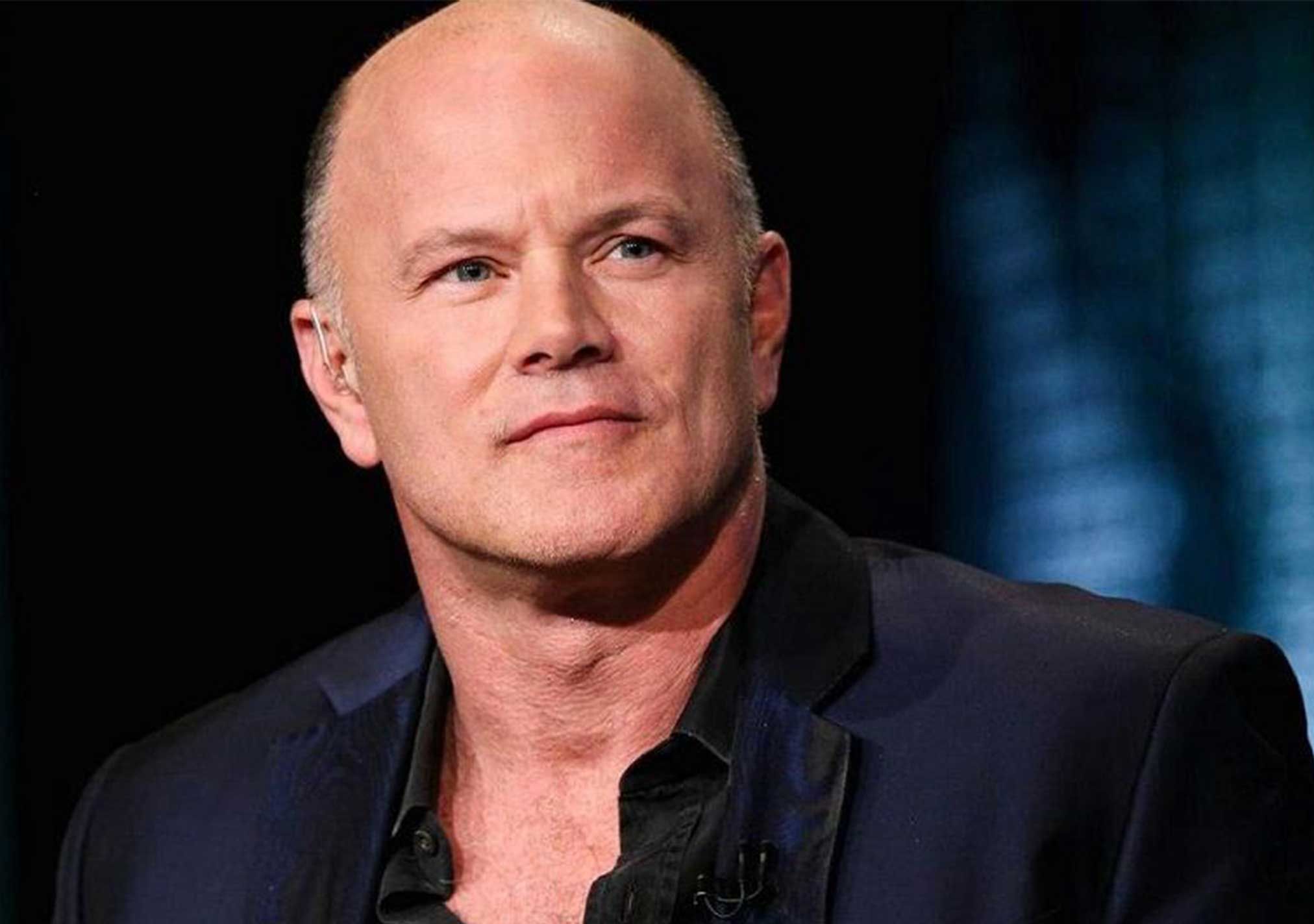 It is no exaggeration to call it a legend. He used to be a pilot when he was young, and then long-term devoted to finance. He worked at Goldman Sachs for more than ten years and became a partner. He later joined Fortress Investment Group to manage hedge funds and became president. Finally, he left Wall Street due to investment failure, and hesitated to join the cryptocurrency industry. He created the "Goldman Sachs of the cryptocurrency world"-Galaxy Digital LP (Galaxy Digital Capital Management), and successfully listed on the Toronto Stock Exchange of Canada. He was listed on the Forbes Billionaires List for $ 1.2 billion in 2008, and is now one of the richest people in the cryptocurrency space.
Mike Novogratz's legendary resume is slowly unfolding. Let's take a look at his understanding and investment methods of crypto digital currency. This is also the reason why he can achieve great achievements in the field of blockchain and cryptocurrency and become a billionaire investor. one.
Wall Street Fund Manager's Understanding of Bitcoin
A recent Bloomberg report mentioned that Mike Novogratz used the recent Bitcoin plunge as a buying opportunity. He believes that "if there is a period of time: the depreciation of the fiat currency and the trillions of dollars of debt monetization, then the time has come for Bitcoin." He may continue to buy gold and Bitcoin at a low level.
Mike Novogratz was one of the earliest investors of Bitcoin. In 2013, Mike Novogratz first recognized Bitcoin. When the price of Bitcoin was only about $ 100, he invested $ 7 million to buy Bitcoin. For a long time, Mike Novogratz is also known in the currency circle for his extreme bullishness on Bitcoin. Since 2014, he has claimed that the price of Bitcoin will rise. In October 2017, he firmly believed that Bitcoin would rise to $ 10,000 by the end of the year. As a result, the peak of the bull market came in about a month, and Bitcoin rushed to $ 20,000.
Mike Novogratz, 56 years old, still pays attention to the Bitcoin market and the market for a long time, and has expressed many opinions. He believes that digital currency is an alternative when the central bank "does nothing". In recent weeks, central banks around the world have taken some radical measures to save the economy due to the spread of the epidemic.
Recently, one of the darkest periods in financial markets in decades, Bitcoin's hedging properties have also been questioned during this period. In response to the recent plunge in cryptocurrencies, Mike Novogratz believes that the main reason for the market's plunge is the panic selling of trading investors, which is a failure of leverage. "Despite the current negative price movements, 2020 may be the year of Bitcoin (BTC)."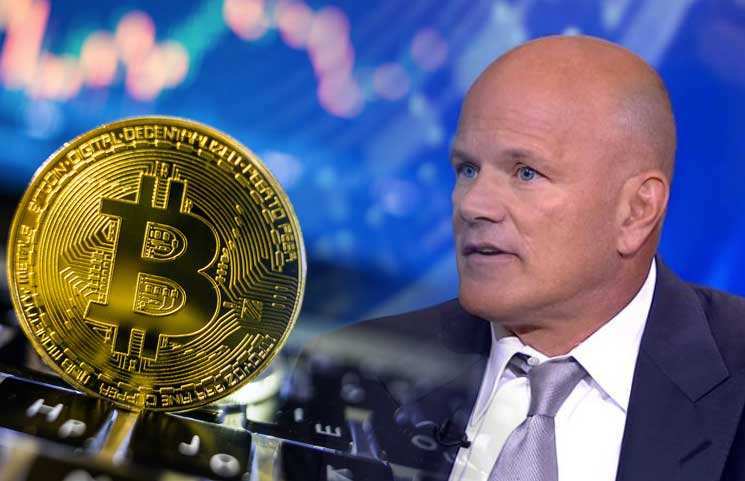 After the Fed announced that it would buy unlimited mortgage backed securities and U.S. Treasury bonds, gold has risen. Mike Novogratz predicts that Bitcoin may follow gold 's apparent price breakthrough, mainly because of the two assets: Bitcoin and gold. They are scarce in nature.
There are many famous sayings about Bitcoin Mike Novogratz, such as "Although the current crypto market is still 100 times away from the market value of gold, 20 years later, the market value of Bitcoin will easily surpass gold"; "Bitcoin will be the largest in our lifetime A bubble. "The reason for this is because Mike Novogratz also acknowledges the huge volatility of the crypto market and the digital currency market may have a bubble.
Mike Novogratz also experienced a downturn in the cryptocurrency market in 2018, resulting in a loss of funds. According to CCN, in the first nine months of 2018, Galaxy Digital lost nearly $ 136 million as the Ethereum, Ripple and Bitcoin markets continued to decline.
Nonetheless, this has not affected Novogratz's optimism about the long-term prospects of the cryptocurrency market, especially Bitcoin. He believes that the era of the cryptocurrency revolution has arrived, and any revolution cannot be completed overnight.
According to Mike Novogratz, the best way to deal with market volatility and "bubbles" is the old saying: Don't put all your eggs in one basket.
In his view, Bitcoin's upside potential is still strong, and ordinary investors can use 2% to 3% of their portfolio for cryptocurrencies. Novogratz admits that he has invested a lot of bitcoin and does not use speculation as a goal, but sees it as long-term growth. He had previously disclosed that he had invested 10% of his net assets in cryptocurrencies. Although no specific value was announced, it was estimated to be at least hundreds of millions of dollars.
The obsession with mainstream cryptocurrencies has made Mike Novogratz a billionaire in the traditional financial world and the digital currency field, and has become a prestigious financial predator. This is inseparable from his resume, especially the entrepreneurial experience of entering the cryptocurrency industry, and creating a "Goldman Sachs in the digital currency world"-Galaxy Digital (Galaxy Digital Capital) is a highlight of Mike Novogratz's career, and it is also his The notorious beginning in the field of blockchain.
Goldman Sachs
Mike Novogratz was born in Virginia, United States on November 26, 1964. He was interested in wrestling since he was a child. He was a runner-up in Virginia Wrestling when he was in high school. He graduated from Princeton University in 1987. He was also a wrestling team during college. A member. He later became the chairman and founder of Beat the Streets, a New York-based organization that promotes wrestling, and the honorary chairman of the American Wrestling Foundation. After graduating from college, he chose to work as a helicopter pilot in the New Jersey National Guard.
Before the age of 25, his life and work seemed to have nothing to do with finance. No one expected that this wrestling pilot would later become a famous fund manager on Wall Street.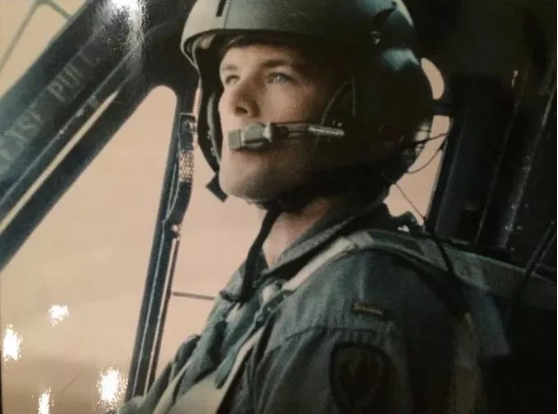 In 1989, Mike Novogratz worked as a short-term bond seller at Goldman Sachs, a well-known investment bank on Wall Street, and his career began to change dramatically. After working at Goldman Sachs for nearly ten years, Novogratz was sent to Hong Kong by the CEO to open a Goldman Sachs trading platform due to his outstanding business capabilities and rich work experience. During this time, he was mainly engaged in the risk control of currencies and commodities. It was also during this period that Novogratz experienced the "Asian Financial Crisis" that Soros had in 1997. This experience gave him a deeper understanding of the financial field and a higher ability to judge the economy.
In 1998, Mike Novogratz became a partner at Goldman Sachs, and later served as president of Goldman Sachs Latin America and head of Asia's fixed income, currency and commodity risk business. But even high-income and status honors may not keep Mike Novogratz in love.
In March 2002, Novogratz left Goldman Sachs to join Fortress Investments Group LLC, a newly-rising investment company at that time, and was responsible for managing hedge fund operations, including the Fortress Macro Fund and Suspension Bridge Global Macro Fund. Liquidity Macro Hedge Fund. Novogratz, with its outstanding fund management capabilities and radical ideas, has created considerable income for the Bastion Group. His personal has successively served as the Co-Chief Information Officer of the Bastion Group's macro fund, the person in charge and director of the Bastion Credit Company.
On February 9, 2007, Fortress Investment Group was successfully listed on the New York Stock Exchange, and became famous on Wall Street and the financial market at that time. This incident is considered to be a sign that US hedge funds are beginning to move into global financial markets. The stock price of Fortress Company surged to $ 35 in the morning of the first trading day, nearly doubling.
However, with the subsequent subprime mortgage crisis and the outbreak of the financial crisis in 2008, the fortress in the financial market was also not immune from the storm. The company's stock price has plummeted, and the fund managed by Novogratz has fallen into a loss. Fortunately, he has cashed out when he was listed as one of the partners, so he did not suffer huge asset losses. Later, as the shadow of the subprime mortgage crisis slowly dissipated from the United States, the fortress investment group also survived. In 2010, Novogratz was appointed by the then New York Governor David Patterson as a member of the Board of Trustees of the Hudson River Park Trust, and later a member of the New York Federal Reserve Bank's Financial Market Investment Advisory Committee. .
At this time, Mike Novogratz was already a billionaire on the Forbes list, and he could basically enjoy prestige and fame, and "preach and teach" while managing investments. But in 2014, an investment failure experience changed the trajectory of Novogratz for the rest of his life.
At that time, Novogratz made a mistake in betting on Brazilian interest rates, which caused a huge loss in investment, and his investment career was tragically waterloo. This blow made Mike Novogratz leave Wall Street after struggling for more than 20 years in 2015, and just when people thought he was going to withdraw from the "river and lakes" and enjoy life, Novogratz came back with his cryptocurrency plan to "kill".
In early 2018, Novogratz founded Galaxy Digital LP (the Galaxy Digital Capital Management Company), which is an investment bank in the cryptocurrency field. He hopes to make this company a "Goldman Sachs" in the cryptocurrency world.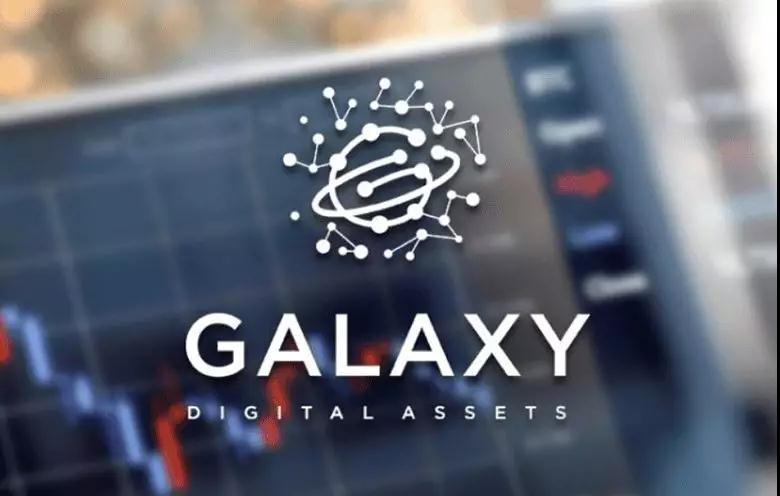 Why a guy who has been in the traditional financial world for twenty years, and who has become so popular, suddenly enters the cryptocurrency field? This is related to his huge investment in Ethereum (ETH). As mentioned earlier, Mike Novogratz has been exposed to bitcoin in 2013. At the end of 2015, Novogratz recognized an early team member of Ethereum because of an opportunity to visit a friend's startup. Novogratz was very optimistic about their "revolutionary plan" at that time, so he bought 500,000 US dollars of ETH for less than one dollar, and the price of these ETH has almost doubled five weeks later.
What made him more confused was the outbreak of the cryptocurrency market at the end of 2017. The boom caused by the crazy bull market and the traditional stock market were simply not an order of magnitude. Whether it was Bitcoin or Ethereum, Mike Novogratz's previous assets held were all It has been turned dozens of times. The huge wealth effect of the cryptocurrency and the prospect of the future scale of this market completely attracted him, so he created a business plan, ready to launch a hedge fund in the cryptocurrency field to invest in cryptocurrency and blockchain-related companies. Later Galaxy Digital LP.
Magic market in bear market, crypto layout
When Galaxy Digital was first established, Mike Novogratz did not focus on how to lay out its investment business, but focused on planning the company's listing. It may be borrowed from the experience of the stock listed in the fortress that he had cashed in the secondary market and successfully escaped the disaster of the financial crisis. Even if the IPO is not going well, Novogratz still insists on listing, and the 8-month listing journey is like A "fantasy adventure".
Because listing in the United States requires at least two years of audited financial statements and Novogratz's new company is not eligible, Novogratz merged the company with a company listed on the Toronto Primary Exchange through a reverse takeover to achieve rapid listing .
According to Novogratz's plan, he first acquired Canadian crypto startup First Coin Capital Corp. through Galaxy Digital, and then merged with a Canadian shell company Bradmer Pharmaceuticals Inc. (the new company name is Galaxy Digital Holdings Ltd.) through a counter-acquisition , and Using this entity for listing (this method can not disclose the financial status of investors, but also allows Novogratz's new company to be successfully listed on the Canadian Stock Exchange) , and finally raised 250 million Canadian dollars (about $ 201 million) through private placement. It is worth mentioning that this includes investments from Taiwan's richest man in technology, Foxconn CEO Guo Taiming.
But even with a reverse takeover, the process has not been smooth. Canadian mining companies have been using a reverse takeover process for many years, and reverse takeovers have also been welcomed by startups in areas such as cryptocurrencies. But when Galaxy submitted its listing application, regulators conducted additional scrutiny of the company, and the original plan to list in April was postponed to August. According to Novogratz, "At the time, the number of companies listed in Canada surged and they were not in a good shape, and I think regulators have become cautious."
Until August 1, 2018, Novogratz's Galaxy Digital LP finally began trading on the Toronto Stock Exchange's Growth Enterprise Market. For this entrepreneur who has moved into the cryptocurrency industry from the traditional financial field, this is undoubtedly a successful moment and a milestone for the development of the cryptocurrency industry.
But because the listing was delayed for 4 months, it happened that Bitcoin and the entire cryptocurrency market were cold, which hit investors in Novogratz and Galaxy Digita. According to CNBC, Galaxy Digital's stock has continued to decline since the opening of the Toronto Stock Exchange in Canada, and its trend has been sluggish. From the data point of view, Galaxy Digital LP lost USD 134 million in the first quarter of 2018, of which USD 85.5 million was the unrealized loss of digital assets, mainly due to the decline in cryptocurrency prices.
Obviously, starting a bear market is difficult. In addition to the company's falling stock price and the paper loss of crypto assets, a large amount of Bitcoin and Ethereum previously invested by Novogratz individuals have shrunk. But Novogratz is still optimistic about the revolutionary prospects of blockchain, he said in an interview, "I believe the bull market will return."
Novogratz positions Galaxy Digital as the "Goldman Sachs in the cryptocurrency world". In addition to the four businesses inherent in investment, transaction, investment, asset management, and consulting, Galaxy Digital has a close relationship with EOS. Jointly established a USD 325 million EOS ecological fund, focusing on developing the EOS.IO ecosystem . In addition, he has invested in many startups, including well-known cryptocurrency lending company BlockFi ($ 52.5 million), blockchain payment network Ripple, cryptocurrency derivative platform Bakkt, blockchain data analysis company Ciphertrace, crypto financial institution Silvergate Bank, etc.
In addition, Galaxy is also committed to attracting more traditional investors and investment institutions to join the cryptocurrency space. In May 2018, Galaxy Digital and Bloomberg's parent company Bloomberg LP jointly launched a Bloomberg Galaxy Crypto Index. In November 2019, two Bitcoin funds, the Galaxy Bitcoin Fund and the Galaxy Institutional Bitcoin Fund, were launched for 50-80-year-old U.S. qualified investors and institutions.
However, it may be because of the bear market trauma at the beginning. At present, it seems that the status of "Goldman Sachs in the cryptocurrency world" does not seem so easy to stand. According to the latest report, in January 2020, Galaxy Digital laid off 15% of its employees worldwide. Since its establishment, Galaxy has not achieved profit. According to a securities filing, the loss of Galaxy Digital in the third quarter of 2019 decreased from US $ 77 million in the same period of the previous year to US $ 68 million, and this was due to the company's shrinking portion Operating expenses, according to reports, Galaxy paid too much equity compensation in 2018.
This is Mike Novogratz's career and life story. Indeed, as an emerging industry, the cryptocurrency industry requires many things to explore. Even though the company has not brought him any profit at present, he is still over half a year old and still insists on optimistic about the prospect of the cryptocurrency industry. With his experience in the traditional financial industry and "combat" methods, he has built his own In the cryptocurrency landscape, only the "investment bank" is done well.
At this point, no comment, just tells the story of a battle-hardened Wall Street wolf in the field of cryptocurrency. In the eyes of many people, Mike Novogratz is already a successful person, but in the eyes of successful people, greater success may always be in the future.