By Liang CHE
This article comes from than push bitpush.news
Bloomberg reported on Wednesday that during the outbreak of the New Crown epidemic, many asset values ​​were lost, but Tether became the biggest winner in the cryptocurrency field.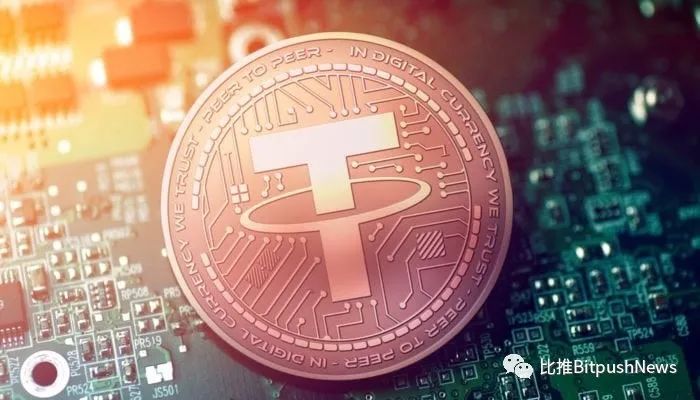 The article cited research institution Messari as saying that the market value of Bitcoin, the largest cryptocurrency by market capitalization, has shrunk by 37% since mid-February, but Tether has grown by 38% to nearly $ 2 billion.
Tether's USD stablecoin has become an important means for crypto investors to avoid cryptocurrency price fluctuations. When the value of most other digital coins plummeted, the importance of stablecoins for cryptocurrency investors became more apparent.
"The world is hoarding the U.S. dollar, and the U.S. dollar stablecoin is one of the most unobstructed dollars available outside the financial system," said Nic Carter, co-founder of crypto market data analysis company Coin Metrics.
Although the method of issuance is not transparent, each Tether is equal to about $ 1. Over the past year, Tether has begun issuing USD stablecoins on multiple blockchain networks, making it difficult for researchers and governments to track them. "It's interesting that some non-U.S. Traders have told me that they actually prefer to monitor fewer Tether stablecoins because they feel that their cryptocurrency is unlikely to be frozen due to a breach of the terms of service," Carter said.
Paolo Ardoino, an executive at Bitfinex, a crypto exchange associated with Tether, said, "We cannot guarantee whether the future development trajectory will remain the same, but the current situation gives us confidence in the further stable growth of Tether."
Tether and Bitfinex once wandered in the gray area of ​​law. Last year the New York State Attorney General investigated and sued an undisclosed transaction between Tether and Bitfinex. Although Tether claims to be backed by statutory reserves, these reserves have never been verified in public audits and past legal documents have shown that the token is only partially backed by cash.
Many other stablecoins have also benefited from Bitcoin's slump, but their total capital remains small. Circle CEO Jeremy Allaire said that with the support of Coinbase Inc. and Circle Internet Financial, demand for USD Coin has increased by 60% in the past month. Demand for Paxos, another regulated stablecoin, is also rising.
Sid Shekhar, co-founder of market tracking company TokenAnalyst, said that as more investors enter the stablecoin space, this may increase the volatility of the cryptocurrency market. "The more Tether stablecoins exist, the more likely the price will fluctuate significantly, because traders can buy (or sell) immediately, rather than trading through slow fiat currency deposits and withdrawals. This naturally increases volatility."
Reprint must indicate the source.
Disclaimer: All articles in Bibei represent the views of the author and do not constitute investment advice. Investment has risks and consequences.