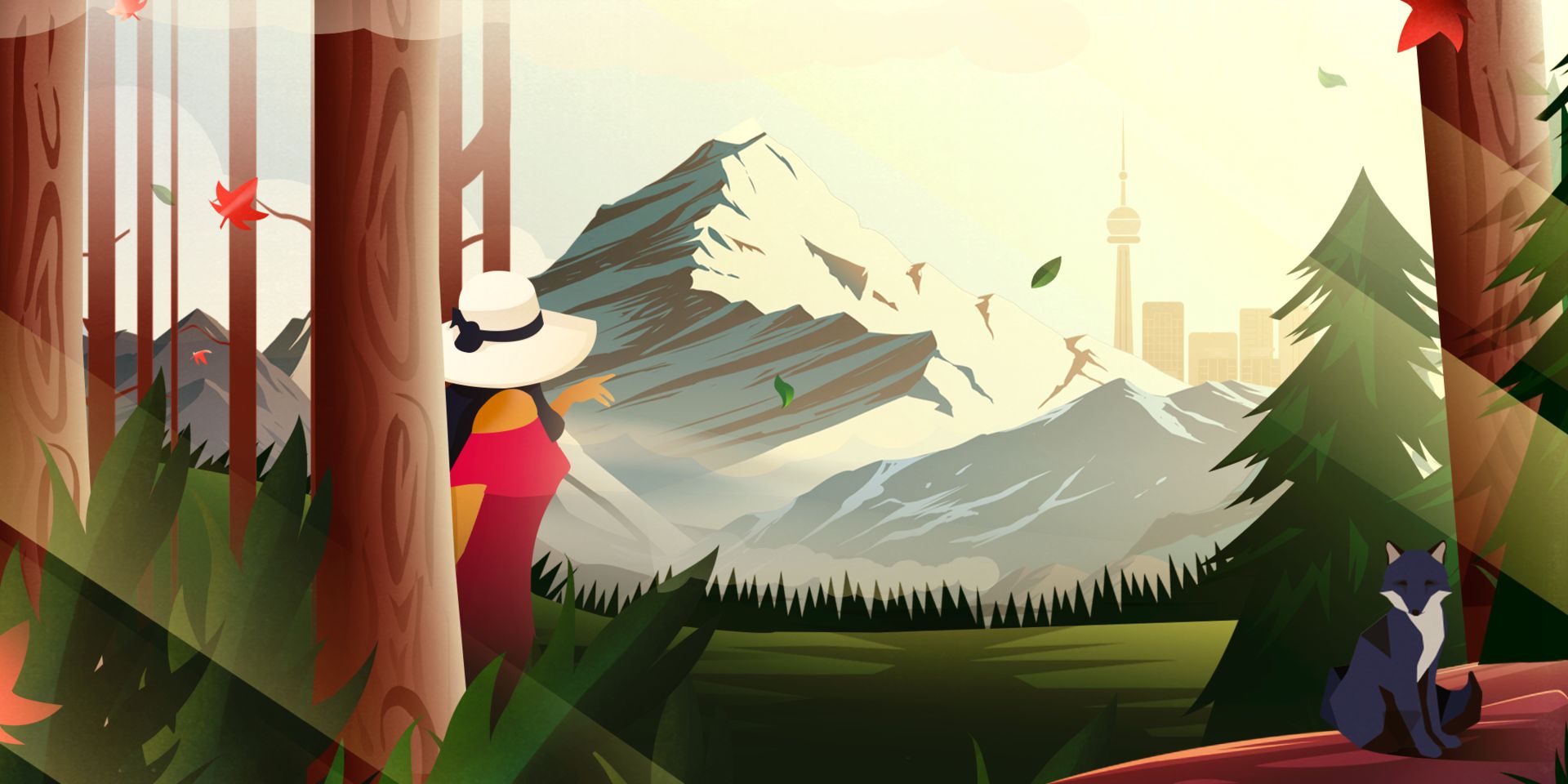 Original title: 10 DeFi Projects To Watch Out For In 2020
Author: Ari Chernoff
Translator: Shirley

This is a strange moment for people who are alive. The pandemic put the world in a state of blockade and filled the world with economic uncertainty. However, judging from recent progress, there is one thing we can be sure: eventually, the situation will get better.
To help you through this difficult time, we have organized some of our favorite DeFi projects. If you need to review what DeFi is, our team has prepared the review materials for you . Without further ado, let's get started.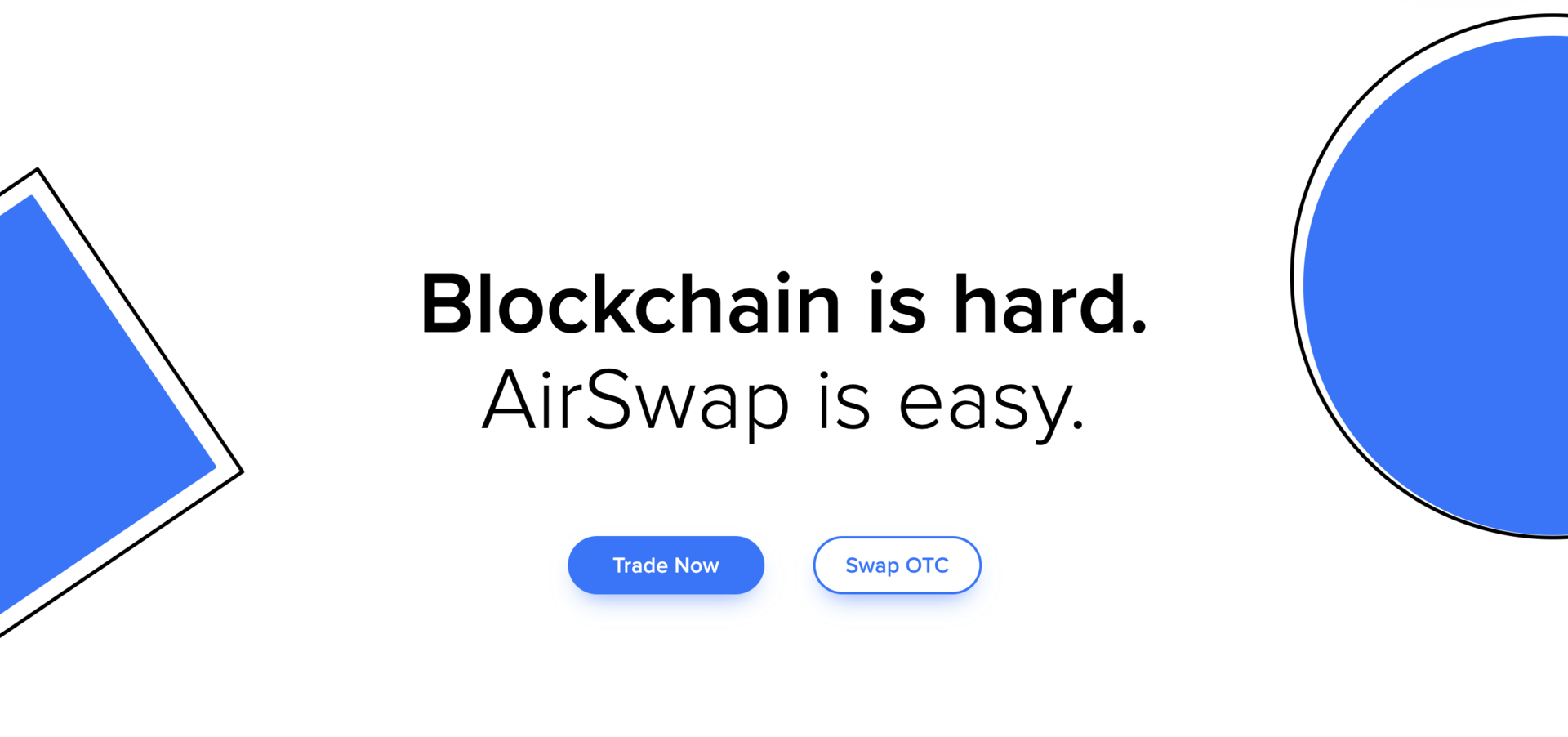 Airswap
Airswap is a decentralized network that allows peer-to-peer transactions on Ethereum. The project provides a "free" non-custodial structure, which makes it easier for market makers to join. Click explorer.airswap.io to inquire about data such as asset transaction amount, available assets, and recent contract swaps.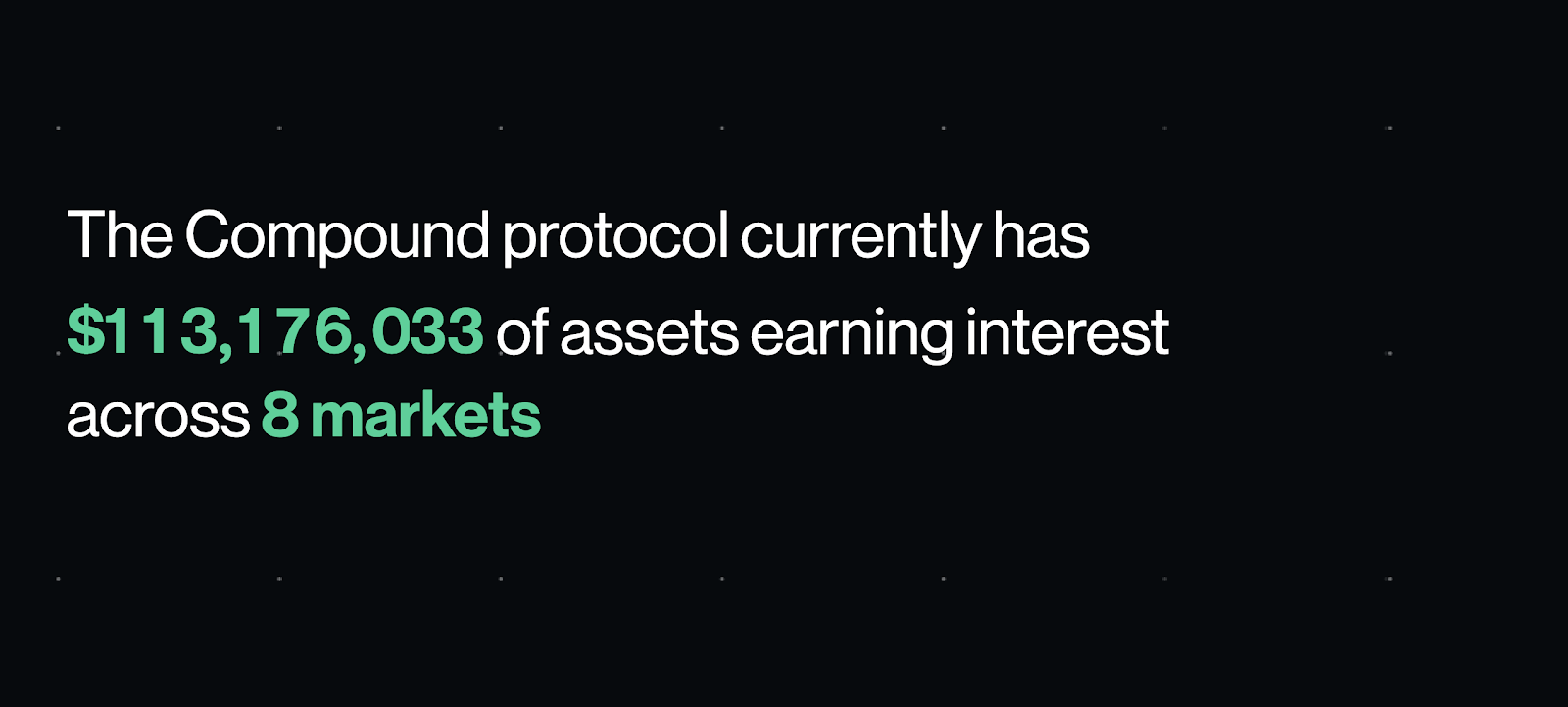 Compound
Compound is an automated protocol that allows users to earn interest on their cryptocurrencies. It is an open source project with tens of thousands of users and integrated dozens of applications. Compound currently has more than US $ 100 million in interest assets and raised US $ 25 million in funds in November 2019.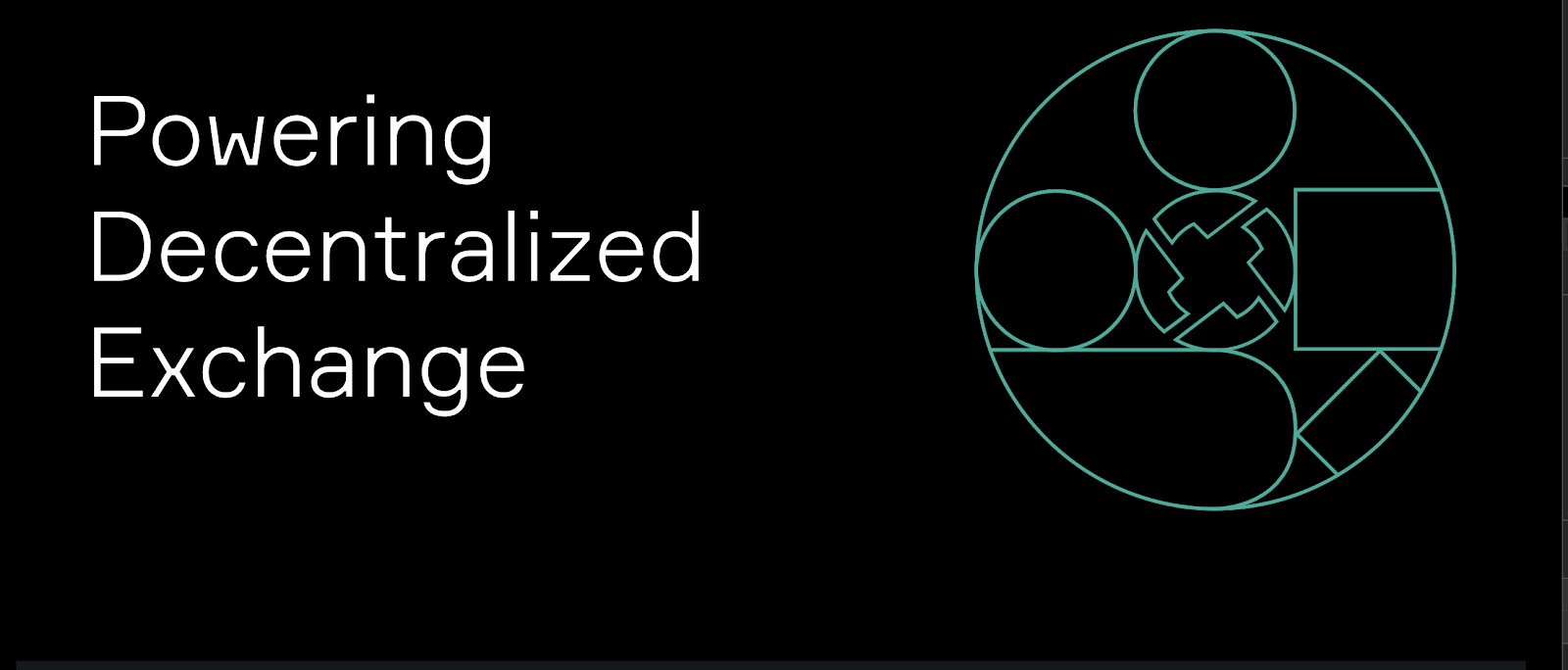 0x
0x provides peer-to-peer transactions of encrypted assets on the Ethereum blockchain. The agreement supports all Ethereum standard tokens, including ERC-20 and ERC-721 tokens. It is a free and open source project that provides companies and projects with the tools needed to build the next generation transaction infrastructure on Ethereum.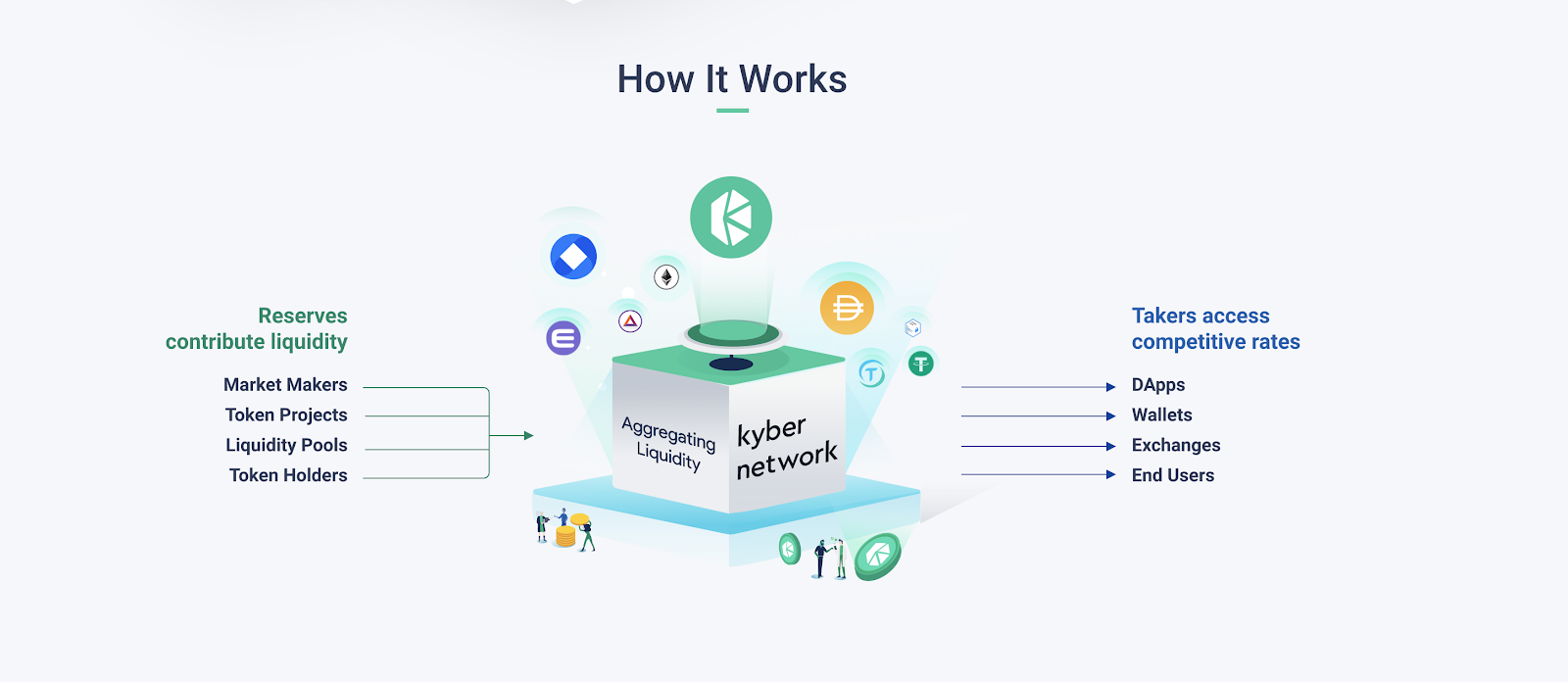 Kyber
Kyber is an on-chain liquidity protocol used to connect projects in the encrypted world. Kyber believes in the platform-agnostic philosophy, provides instant token transactions through a developer-friendly design, and simplifies the integration process. The goal of Kyber Network is to allow developers to build advanced payment processes and provide decentralized token exchange in any application.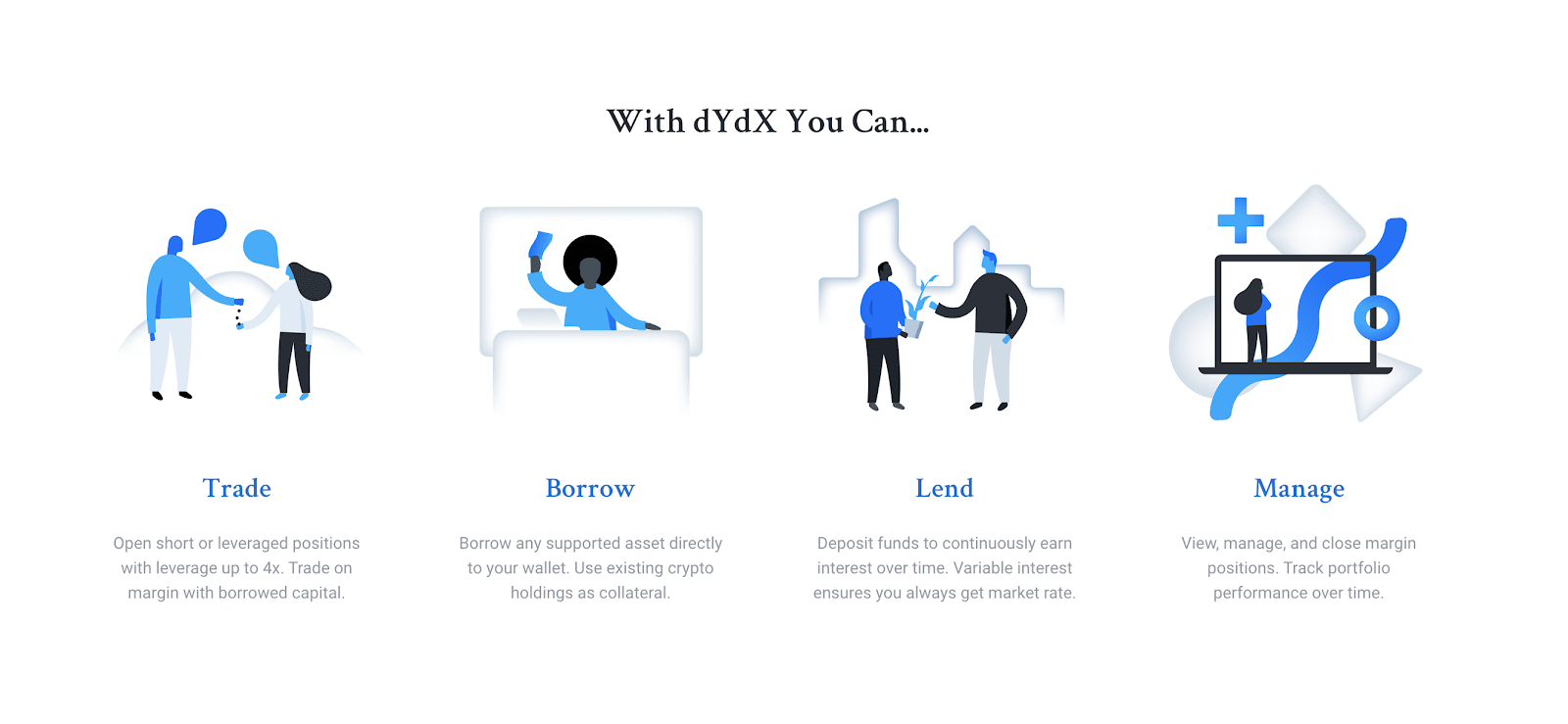 dYdX
DYdX is a decentralized exchange that allows users to lend, borrow, and margin trade Ethereum assets. The project is seeking to provide high-end financial instruments for everyone in a safe and transparent financial ecosystem. DYdX is supported by Ethereum smart contracts and can provide users with a decentralized market.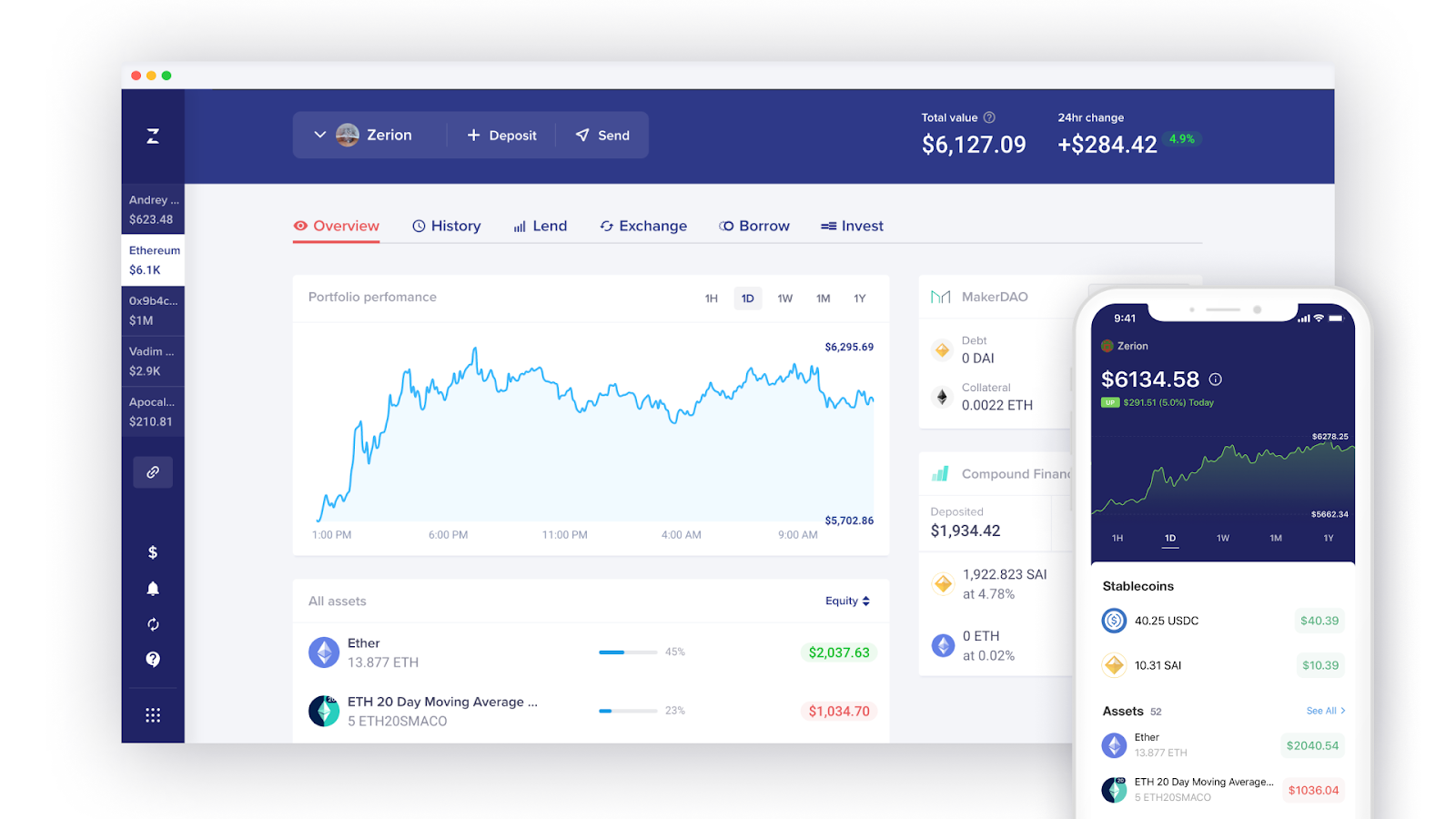 Zerion
Zerion is a decentralized financial portal that allows individuals and companies to invest in DeFi applications. Zerion faces the developing world, enabling people to use censorship-resistant and transparent financial infrastructure wherever they are.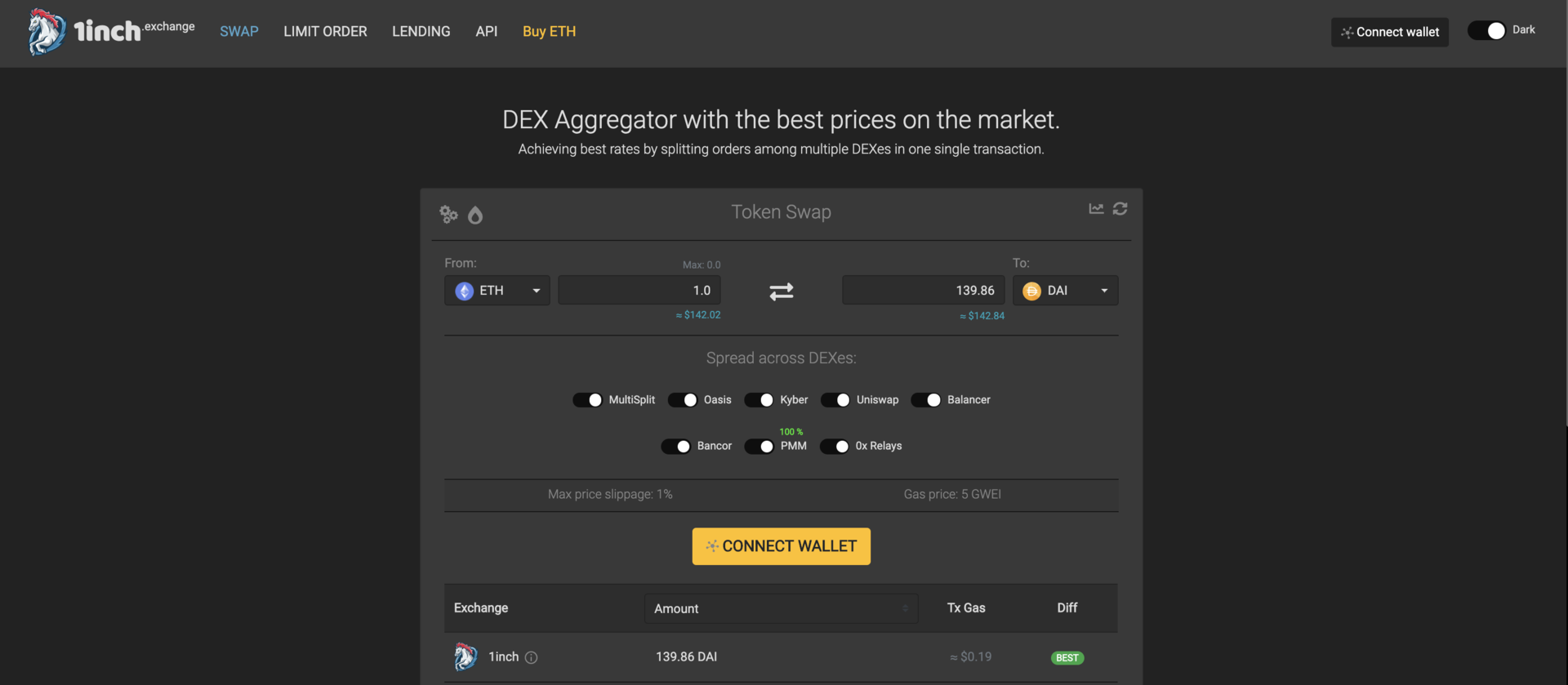 1inch
1inch is a decentralized transaction aggregator. This means that when you exchange one token for another on the platform, 1inch will view a large number of DEX (decentralized exchanges) and send your order to the one that offers the best price. To learn more about 1inch, check out this article: Colin Platt's review on Decrypt .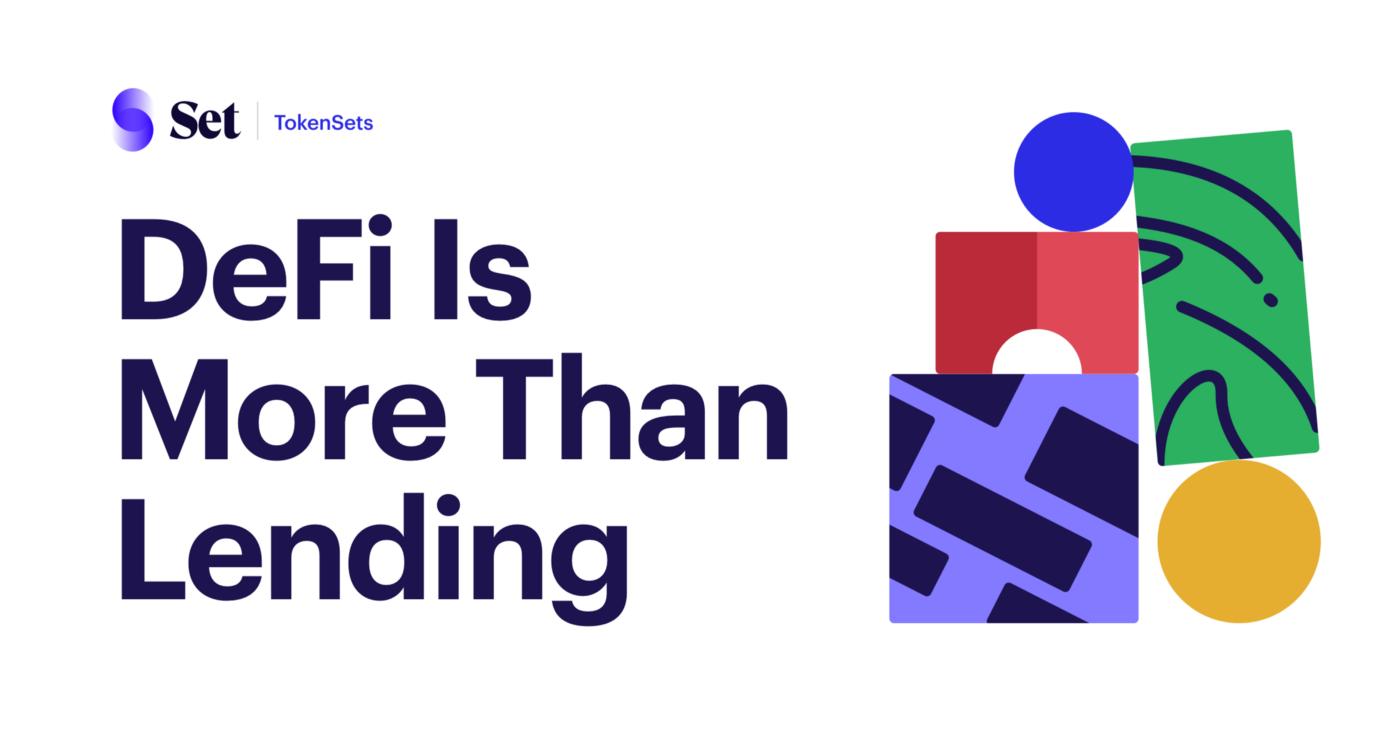 TokenSets
TokenSets provides automated trading strategies to help you manage digital assets. The project allows traders to put their assets in a "collection" and bind their encrypted assets together. Users can then manage their portfolios through "robot sets" or "copy sets". The robot collection will manage assets through automated algorithms, and the copy trader function allows you to copy the strategy of the top trader of TokenSet.
· · ·
Uniswap
Uniswap provides automated liquidity on the Ethereum blockchain. The project provides a financially open and accessible market for everyone, and thus attracts the participation of traders, builders, and liquidity providers with similar roles. Uniswap can be used to build oracle machines, and can also be used to execute smart contracts.

· · ·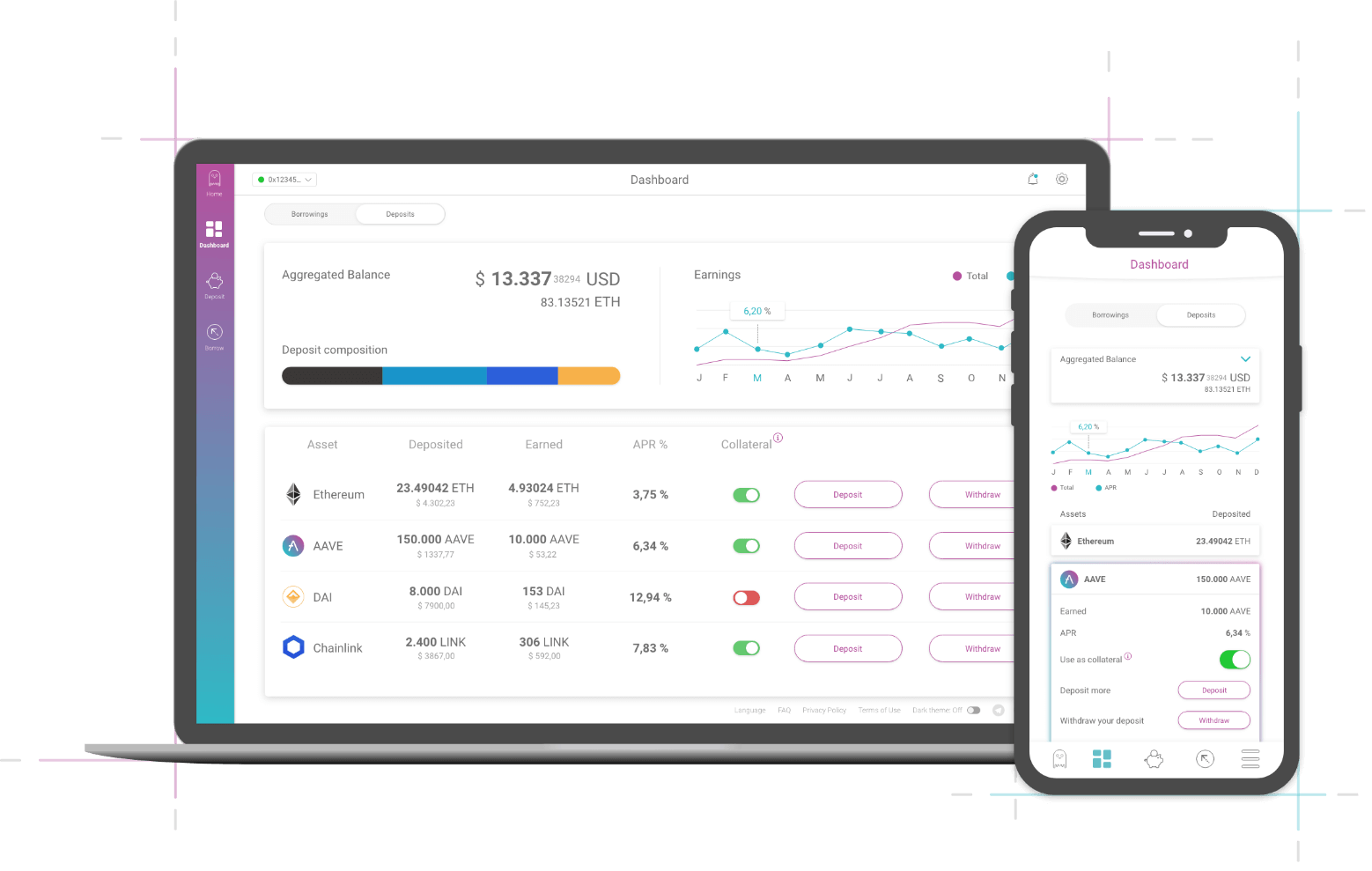 Aave
Aave is an open source platform that allows you to borrow assets and earn interest on deposits. The project provides a flash loan function (this is a quick and easy way to borrow without collateral). When making a deposit on Aave, the user will receive "aTokens", which is linked to the target asset deposited by the user and can earn interest.

Try the new ShapeShift platform: buy BTC, ETH and USDC with a debit card
To understand the latest and most outstanding DeFi projects in the field of DEFI, we hope you enjoy reading. If you need to add, please let us know in the comments.
Disclaimer:
These blog posts can be used as an overall introduction to the crypto industry. Blog content or content on the ShapeShift website does not constitute a purchase or investment advice. Digital assets are still in the experimental stage, with certain instability. Investment is risky. We recommend that you consult a qualified consultant for professional advice before making any investment decision.
This information is provided "as is" and we make no warranty, express or implied. ShapeShift is not responsible for any loss caused by reliance on information. This blog post may contain links to third parties that are not owned or controlled by ShapeShift. ShapeShift does not endorse or assume any responsibility for any third-party websites, information, materials, products or services.

>> Recommended reading <<
Stable currency: hedging against market volatility
Trade USDT, TUSD, PAX on ShapeShift.com
2020 smart contract platform
The most innovative contract-only project in the field of encryption
MakerDAO at KeepKey: Discovering DeFi
KeepKey users implement MakerDAO contract behavior
Original link:
https://medium.com/shapeshift-stories/10-defi-projects-to-watch-out-for-in-2020-de96e559591d