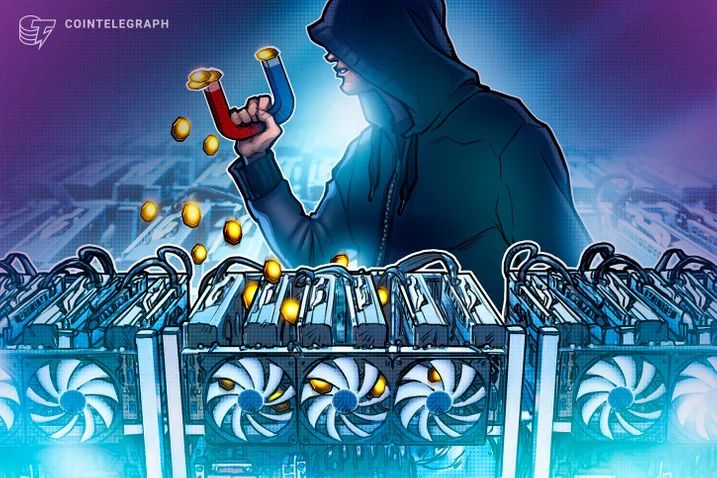 The Texas securities regulator continued to crack down on cryptocurrency scams and discovered that a fraudulent crypto company used COVID-19 donations to make false statements.
On April 8, the Texas Securities Commission (TSSB) issued an emergency stop order against Ultra Mining and announced that the crypto mining company was involved in various illegal activities, including allegedly fraudulent claims that its investors' funds had doubled.
According to an official notice from the TSSB, Texas and the Alabama Securities Commission have taken joint action to stop ongoing illegal activities.
According to the order, Ultra Mining promised some "astonishing returns". In this way, the company allegedly told potential investors that investing US $ 10,000 in cryptocurrency mining will earn a return of nearly US $ 10,500 per year, while investing US $ 50,000 will bring in a return of approximately US $ 52,000.
In addition to other allegations of violations of the Texas Securities Act and the Ultra Mining affiliate program, the emergency action also outlined the company 's fraudulent statements related to COVID-19 charitable activities.
Allegations of fraud on COVID-19 charitable donations
According to the order, Ultra Mining and its agency Laura Branch are promoting the effectiveness of their charitable donations. It is said that Ultra Mining specifically pointed out that it has donated $ 100,000 to the United Nations Children 's Fund (UNICEF) for the purchase of medical equipment. The regulator said that although both entities indicated that they would continue to contribute to the COVID-19 relief, there was no evidence that the donation had actually occurred.
The command is written like this:
"Although Ultra Mining told potential investors that it has donated and will continue to donate for COVID-19 relief, they explicitly refused to provide any verifiable donation information that potential investors can rely on to independently verify the donation or prove it They have the ability to donate. "
According to the order, Ultra Mining claimed to have raised $ 18 million from Texas residents to invest in computing power to mine cryptocurrencies. The authorities pointed out that the company had 31 days to challenge the Texas order.
The Texas securities regulator is known for halting the largest crypto scams
Ultra Mining is just another cryptocurrency company on the Texas Securities Commission's emergency operations list. The regulator is known for its excellent law enforcement activities against encryption-related fraud. In fact, according to reports, TSSB became the first state securities regulator in the United States to take enforcement actions against cryptocurrency-related companies.
Therefore, TSSB is said to be one of the earliest regulatory agencies that discovered Bitconnect's illegal activities, and Bitconnect is one of the largest crypto scams in history. The regulator issued a stop order on the company on January 5, 2018. Less than two weeks later, Bitconnect was officially closed on January 16.
On March 23, the TSSB issued an official warning that Ultra Mining tried to use the COVID-19 pandemic for crypto scams.
Original link: https://cointelegraph.cn.com/news/texas-regulator-spots-crypto-firm-at-fraudulent-covid-19-charity-claims
More information: CointelegraphChina / Login https://cointelegraph.cn.com