A recent Paxful survey shows that the Indian cryptocurrency market is showing a growing trend before and after the lifting of the ban by the Bank of India.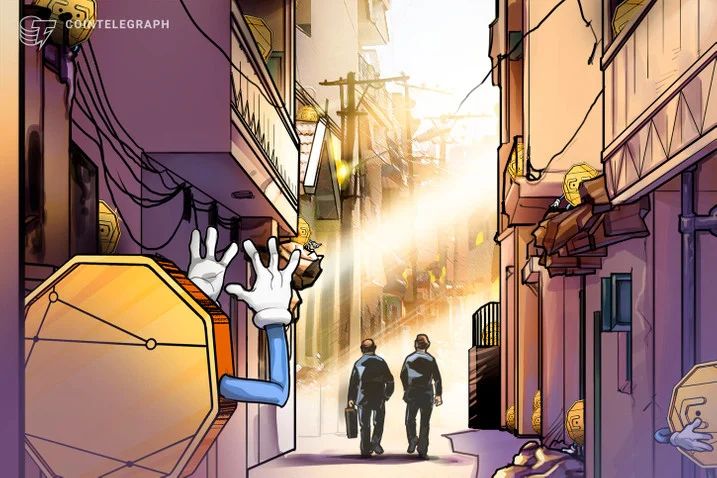 According to a survey released on April 2 by the peer-to-peer bitcoin (BTC) trading market Paxful, cryptocurrency adoption is becoming more and more active in India.
Paxful's survey of investors between the ages of 18 and 55 shows that 75% of them have already invested in cryptocurrencies.
Before the Reserve Bank of India lifted the ban on cryptocurrencies, Paxful said that considering that 93.8% of respondents had invested in cryptocurrencies before the ban, the transaction volume in the peer-to-peer market in January exceeded $ 3 million.
According to the survey, 78.5% of respondents prefer to use cryptocurrency to transfer money quickly and easily because they believe that the traditional banking system is corrupt, while 64.8% of respondents believe that this is one of the ways to achieve financial freedom. Kinds of ways.
India is increasingly adopting cryptocurrencies
Paxful CEO Ray Youssef said in an interview with Cointelegraph that now that crypto companies can obtain a series of banking operations in the country, the cryptocurrency sector will achieve significant growth:
"In any case, the momentum of adopting cryptocurrencies will increase. Even with the implementation of the ban on cryptocurrency banks, the Indian cryptocurrency community is still actively trading and investing. They strongly call for regulation to be a good thing. Ten thousand dollars of investment and support have multiplied this momentum. "
Joseph also explained that India's growing mobile technology revolution has made some seniors aware and understand the cryptocurrency market.
The Indian market has a bright future
This report ensures that the future of India 's cryptocurrency looks "bright" because 43.50% of respondents expect to increase job opportunities and entrepreneurial capabilities through the crypto market. Joseph commented on the growth trend shown in the survey:
"Removing the ban on cryptocurrencies is just the beginning of their crypto journey. The monthly and weekly cryptocurrency trading volumes in India are increasing every week. In the past few days, we heard that millions of dollars have been invested in India Blockchain and cryptocurrencies. With the relaxation of restrictions and increased adoption, we believe that this number will be higher in the foreseeable future before we begin to see the consolidation period in India. "
Original link: https://cointelegraph.cn.com/news/survey-reflects-indias-strong-sentiment-towards-crypto-before-and-after-ban
More information: CointelegraphChina / Login https://cointelegraph.cn.com