People in the currency circle follow their original intentions and naturally "chain earn". I have the "Four PAI" plan: the "action pie" series that I really participated in, the "Xie Xie Pie" series that I am interested in discussing, the "Yi Mi Pie" series of global intelligence, and the advanced "Xue Yuan Pie" series. This article is the second in a series of "Transmi Pie", please correct me.
With the global pandemic of the New Coronary Pneumonia epidemic, humans are battling the unknown COVID-19 virus in all directions and difficulties. In the face of the unresolved COVID-19 treatment method and no clinical vaccine, at least one year, it is likely that the severe situation of the new virus epidemic is normal, medical staff, scientists and people from all walks of life are trying to find various solutions. Blockchain technology has also become a possible new frontier.
Although there are already domestic blockchain experts who are certain that "in this public health crisis, blockchain has not been fully applied, and it has lagged behind the spread of viruses", global innovators have begun to actively try. The author has collected and organized some cases of anti-epidemic actions in the blockchain field. According to the logic of the application field, a series of nine articles in the "blockchain war" epidemic "action" series were launched, from big data, privacy protection and behavior tracking, electronic In terms of prescriptions, distributed research and development of vaccines, etc., it demonstrates the innovative spirit and ability of blockchain practitioners in pursuing the application of blockchain technology, sharing and consensus with readers.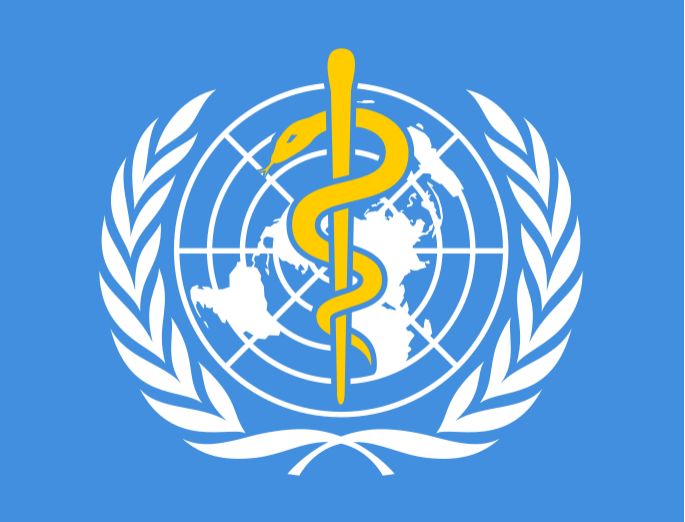 International data platforms supported by giants
The World Health Organization has teamed up with world technology giants IBM, Oracle, and Microsoft to collaborate with the decentralized blockchain platform Hecara to create a coronavirus data center based on blockchain and open data to work together to fight coronavirus.
This project, called MiPasa, has been released in the form of "COVID-19 Information Highway". According to Jonathan Levi, CEO of Hacera, who is specifically responsible for the construction of the platform, this data platform will use blockchain technology to check the accuracy of data related to the coronavirus pandemic.
MiPasa is supported by an enterprise-level blockchain hyperledger structure that will allow users to confirm whether they have been exposed to any positive COVID-19. Although MiPasa does not collect any personal information about the user, if they are close to the person infected with the virus, the platform will notify the user. With the addition of a series of data analysis tools, it is expected to continue to develop. Subsequently, test data and other information will be provided to help accurately detect COVID-19 infection hotspots. These data are completely open and free to use.
Levi said that data analysis tools can provide powerful insights. Of course, the premise is that everyone confirms and agrees that all data on the platform is the correct and consistent version. He introduced that many companies are providing their data intelligence resources to help contain viruses. "A lot of data tool providers are involved. Everyone is eager to provide support, and no one charges a penny."
Hecara has announced that the platform is working with a dedicated team of health professionals, software and application developers, and privacy protection experts to implement the project seamlessly. In addition to technology giants, other supporters include Johns Hopkins University, China National Health Commission, Hong Kong Department of Health, Government of Canada, Centers for Disease Control and Prevention in the United States and Europe. Currently, MiPasa is receiving data from the World Health Organization and major national disease control centers, and using these data to draw a map of infected people around the world.
Algorand's IReport COVID information platform
Algorand (Aragon) is a technology company founded by Silvio Micali, a pioneer in cryptography, a Turing Award winner, and a professor at the Massachusetts Institute of Technology, designed to help build a borderless economy. Algorand's consensus mechanism is a pure PoS protocol that does not require access, ensuring a truly decentralized network with full participation, security, and high speed.
To help combat COVID-19, the Algorand Foundation and Algorand community members jointly launched the IReport COVID application, which allows individual users worldwide to voluntarily and directly anonymously report their COVID-19 information, including anonymous report isolation and medical information, etc. . The application is built on the Algorand public chain, ensuring free access to any IReport COVID data.

Urgent actions must be based on current and timely information. Therefore, sufficient and accurate big data is the core resource for combating COVID-19. Although there are various sources of information related to COVID-19, the data directly from individuals is very limited.
IReport Covid uses blockchain technology to provide individuals in the community with a timely, transparent and permanent means of sharing information. As a tool, it can be used to inform the current crisis and also support the research of the COVID-19 virus that may be popular in the future.
The application provides users with a short questionnaire, including symptoms (if any), medical and quarantine information. Even if there are no symptoms, it is important to fill out the questionnaire. In addition, when the user's situation changes, for example, the questionnaire was filled in before, but it is now tested, and the test results that are different from before appear, you can return to the application and update the survey information. Reporting progress in time has important value for COVID-19 research.
The survey information will be publicly posted on the Algorand blockchain, and the permanent, unmodifiable storage will not be deleted. After the questionnaire was submitted, the user himself could not withdraw the information. This ensures that the data can be accessed in its original form for a long time to come. In addition, the blockchain only records the time-stamped information provided by the user in the survey and the random survey number, and does not collect, store or publish other information. In particular, users do not need to create an account, register, log in, or provide any information other than the survey itself.
The Algorand Foundation will aggregate statistics on the survey data and will introduce tools for the community to use the collected data to build applications to further understand how COVID-19 affects people's lives in real time. Of course, the app does not provide disease status assessment and diagnosis, medical advice, and any medical items or services.
(END)