Author: Xiu MU
Source: Bitpush.news
According to media reports, the Agricultural Bank of China has released a mobile phone test application that can support the People 's Bank of China (PBoC) digital currency project. "Daily Economic News" reporters asked multiple bankers for proof of this news. An agricultural banker told reporters that the digital currency will be carried out in an orderly manner under the unified arrangement of the central bank, and specific information will be released by the central bank.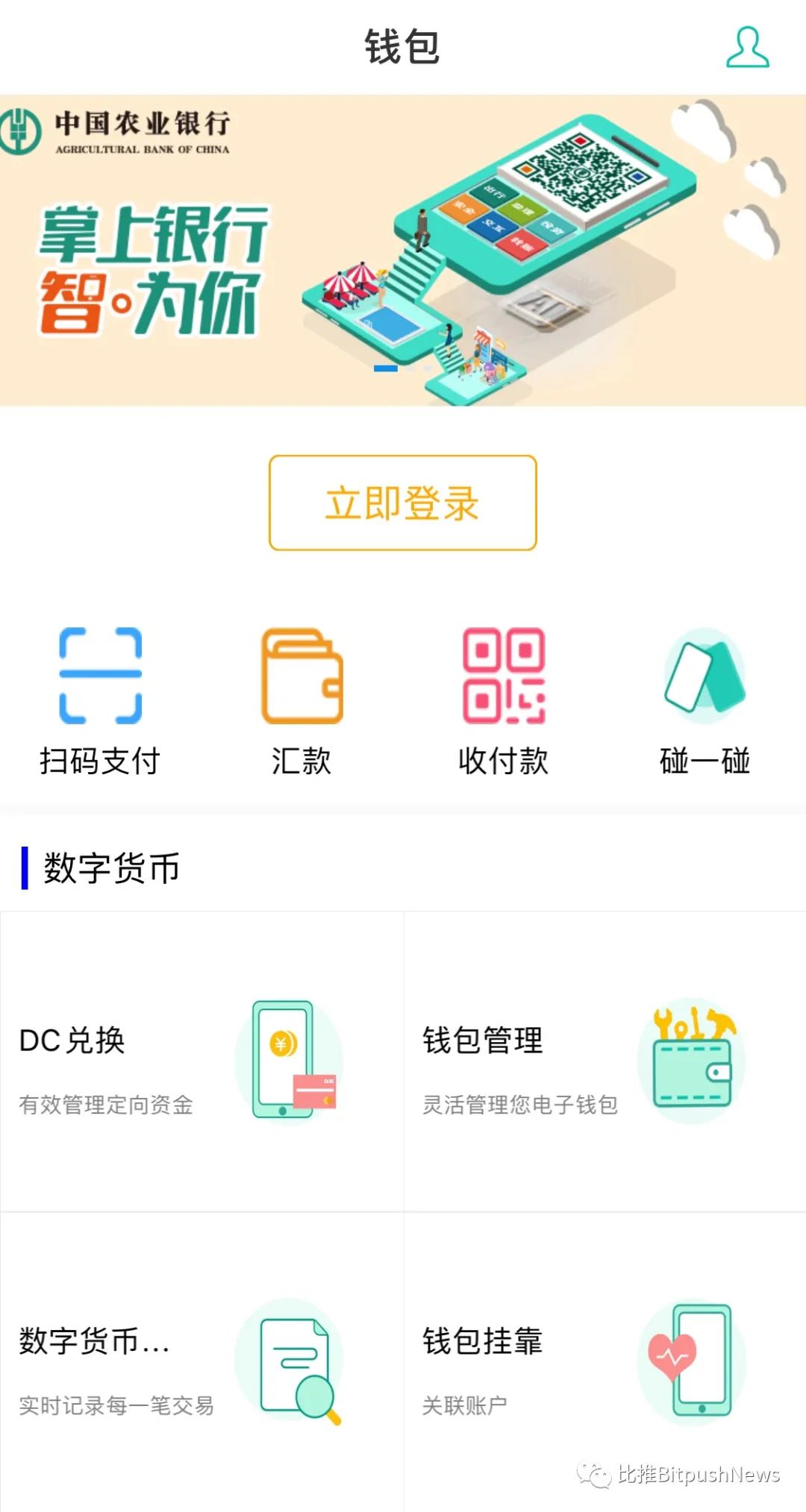 According to a report in the Securities Times, a person close to supervision said that market reports do not represent the official, and related work has been done. You can pay attention to the official publicity of the central bank.
A few days ago, the People's Bank of China held a 2020 national telecom conference on currency, gold, silver and security work in Beijing. The meeting called for strengthening the top-level design and unswervingly advancing the research and development of legal digital currency.
According to the "Sina Finance" report, some insiders speculate that this online version is a beta version of internal research and development, far from being a release version.
Regarding digital currency, the latest statement of the central bank was at the press conference of financial statistics for the first quarter held on April 10th. Zhou Xuedong, director of the central bank's office, said that the central bank's digital currency is proceeding in an orderly manner as originally planned.
According to the "Counting the Central Bank's 2019 | Financial Technology" released by the central bank's official WeChat public account, the central bank has completed the top-level design of digital currencies, standard formulation, functional research and development, and joint debugging testing in 2019. Combined with the speech of Vice Governor Fan Yifei of the Central Bank on November 28, 2019, the current work of digital currency is to select pilot verification areas, scenarios and service ranges, optimize and enrich DC / EP functions, and steadily promote the introduction of digital forms of legal currency.
The wallet application reported by the media yesterday contains some functions related to digital currency, including digital currency exchange, wallet management, transaction tracking, and connection to other wallets. However, these functions are currently unavailable to the general public. When trying to register an account in the application, the system indicates that the account cannot be created because the personal information provided does not match the "white list".
The report also stated that this new application may be provided through the local branches of the Agricultural Bank of China in four cities, including Shenzhen, Xiong'an, Chengdu and Suzhou.
Reprint must indicate the source.
Disclaimer: All articles in Betui only represent the views of the author and do not constitute investment advice. Investment is risky and the consequences are at your own risk.