Iron Man Elon Musk 膺 膺 " " 最 最 最 最 最 最 最 最
Recently, the real version of Iron Man Elon Musk frequently shouted on Twitter, shouting one up, first shouting a single dog, claiming to be the former CEO of the dog, the dog skyrocketed, once again called the Ethereum, Ethereum is on the rise, and it is not one of the "strongest shouting single kings" in the currency circle.
1. Iron Man Mask
Elon Musk, who is recognized as the new generation of Silicon Valley spiritual leader after Jobs, is known as Jobs second. Some people think that it is more great than Jobs. There is even a belief that it is the father of Bitcoin, Nakamoto.
At the age of 12, Musk succeeded in designing a space game software called "Blastar", which was then sold for $500 and earned the first pot of gold in his life.
During the university, Musk began to pay close attention to the three areas of the Internet, clean energy, and space. He believes that these three areas affect the future development of mankind.
The 24-year-old Musk graduated from school and founded Zip2, a company that specializes in developing online content publishing software for news organizations. Both the New York Times and the Chicago Post became their customers.
In 2000, he established PayPal, a company focused on mobile payment, with friends. In October 2002, PayPal was acquired by eBay, the world's largest online merchant company, for $1.5 billion. Musk, as the largest shareholder of PayPal, received $165 million.
In 2002, Musk turned to space exploration and established space exploration technology company Space X. He began to study how to reduce rocket launch costs, and plans to achieve Mars immigration in the future to create a true human space civilization.
In 2004, Musk invested $6.3 million in Tesla Motors, a high-end electric sports car, to serve as chairman of the company.
In 2006, he personally invested $10 million and the joint partner founded ***SolarCity. *** Now a leading supplier of solar power systems in the United States, serving in 500 communities in California, Arizona and Oregon.
In 2012, the space capsule of Spacex, a Musk company, successfully docked with the International Space Station and returned to Earth, opening the era of private operations in space transportation.
In early 2017, Musk announced plans to build a larger rocket to prepare for the Mars colonization program in 2022.
In April 2018, he won the honor of the world's most influential figure in Time 2018.
In March 2019, Elon Musk ranked 40th in the 2019 Forbes Global Billionaires list with $22.3 billion in wealth.
The Internet, clean energy, and space have always been the focus of their attention. The dreams of these three major industries have been basically realized by him, and the Mars plan is also being promoted step by step. At present, the blockchain has established its fourth focus.
2. Cryptographic currency spokesperson
In February 2018, Musk claimed to hold no bitcoin and only had 0.25 bitcoins donated by others. Other than that, he did not purchase enough encryption assets.
Subsequently, he was photographed reading a cryptocurrency book, which is Julian Hosp's Cryptocurrencies Simply Explained, an entry-level book on cryptocurrency that provides information on cryptocurrencies and blockchains. Basic information on bitcoin, decentralization, and initial token issuance.
In an interview with ARK, a consulting services company in February, Musk said, "The design of Bitcoin is extremely outstanding." He believes that one of the shortcomings of cryptocurrency is computationally intensive. It also said that paper currency is disappearing, and cryptocurrency is a better way to transfer value than paper. This is not an unlikely prospect. Looking back at the history of digital payments, we can draw such a conclusion.
In addition, he has publicly expressed interest in purchasing cryptocurrencies.
People are not many, cryptocurrency scammers have pretended to be Musk on Twitter, claiming to give fans a digital cryptocurrency to commit fraud.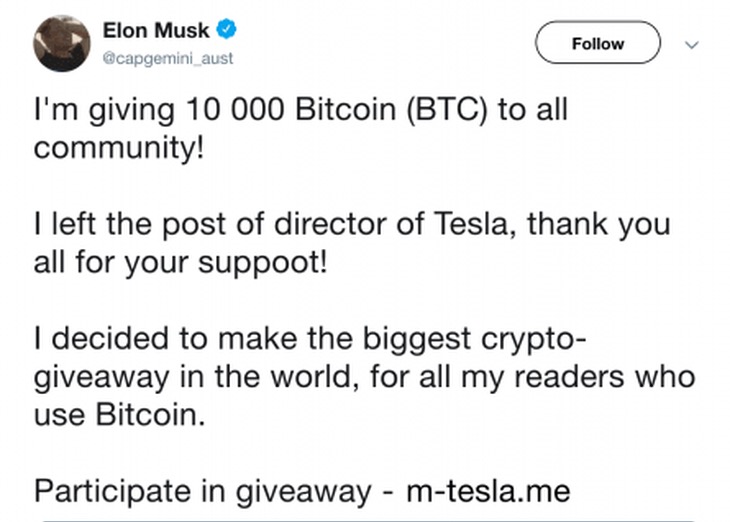 There is also a tweet comment: "I just transferred 2.7 bitcoins, and now I have received 54!" "I sent 0.5 bitcoin and got back 5".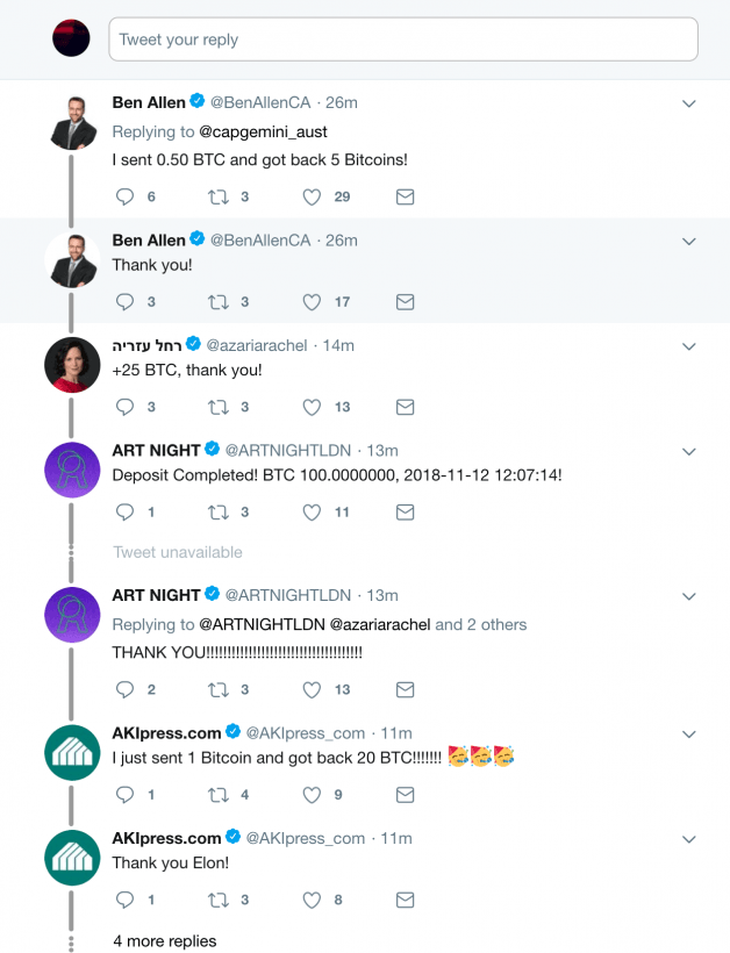 In April of this year, Musk once again showed his confidence in the cryptocurrency and called it his own "security word." Musk became a cryptocurrency spokesperson.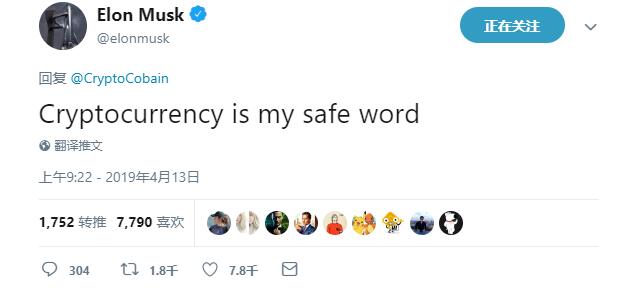 3. Musk public "station" dog currency
On April 2 this year, Musk publicly opened the dog's coin, and of course the whole incident began with the April Fool's Day joke.
On April 1st April Fool's Day, Doraco coin conducts a poll, who is best suited as a dog CEO. As a result, Musk won more than 50% of the votes and was directly elected as the "dog CEO." Of course, this is just a fool's day joke.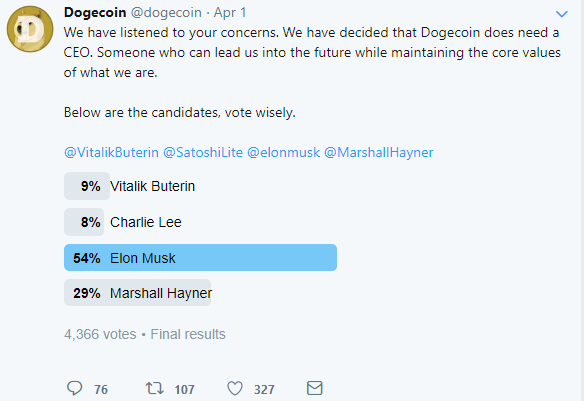 Seeing this news, on the second day, Musk tweeted that the dog currency was his favorite cryptocurrency.

He also changed his Twitter account profile to "pre-dog CEO".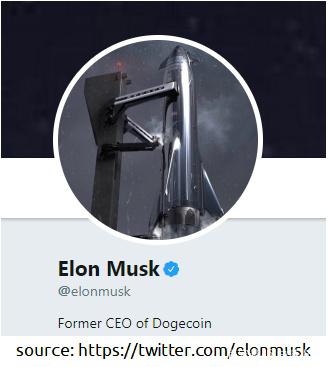 Musk strong platform dog currency, so that dog money is once again promoted to the public. Affected by the optimism of the market, the price of dog money increased from 0.019 yuan to 0.025 yuan, an increase of 31%.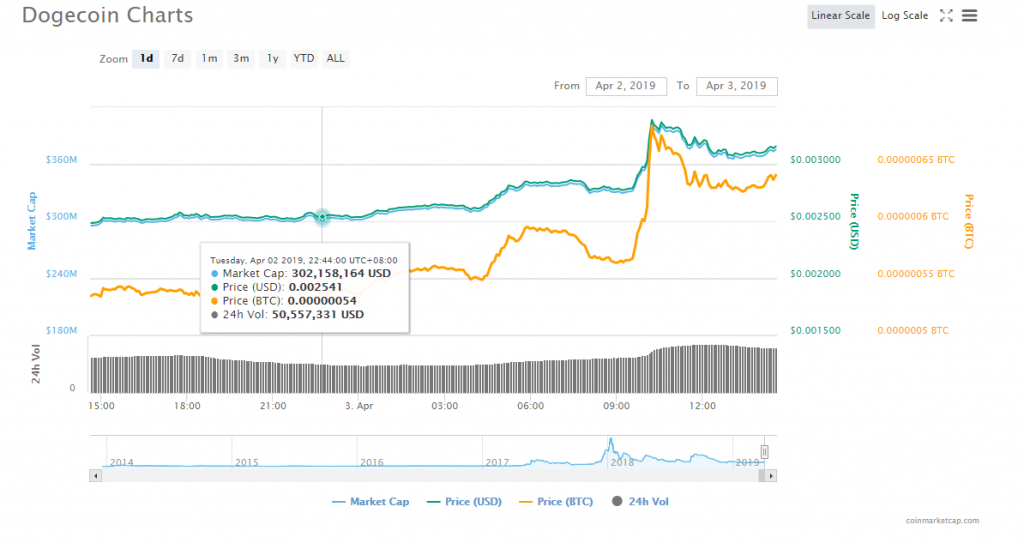 Then, something more violent happened, and many exchanges were strong on dog currency. On April 5th, the coin was launched on the dog's coin, the announcement said: "We are committed to providing customers with carefully reviewed high-quality trading options, and now announce the new member of the trading platform: Dogecoin (DOGE). "Dog coins become a high quality currency.
On April 20th, the dog's coin has now landed on the Trust Wallet wallet of the currency. The founder of Trust Wallet revealed that they chose to support Dogecoin because they evaluated the final decision made by the popularity and scalability potential of this cryptocurrency.
Although it is just a fool's day joke, Musk's strong platform and shouting, let dog money into the field of more people, the promotion role of celebrities is undoubtedly huge, directly to the dog to pull up, This shouting effect is also a lever. Of course, this is not over yet, and recently it has begun to shout "Ethereum".
4. Strong shouting "Ethereum"
On May 1st, Musk re-introduced, only one word – "Ethereum", triggered the crowd. V God immediately responded to Twitter and invited Musk to participate in the Ethereum Developers Competition in October. The two then interacted with Twitter. Musk asked Vitalik: What should Ethereum be used to develop? V God responded. He listed the five-point application of Ethereum, indicating that this is his first choice.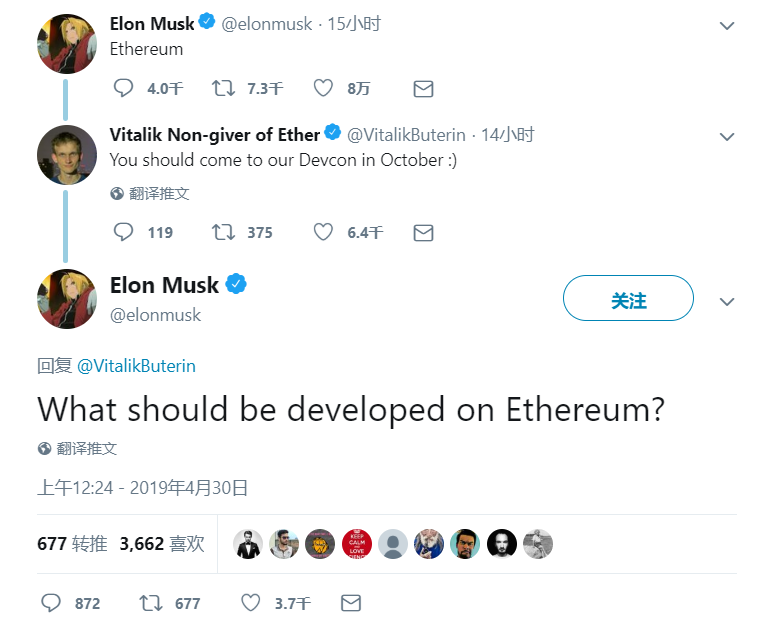 Although V God responded, Musk never showed up again, but a group of enthusiastic netizens exploded, and netizens began to interact frequently. Anthony Pompliano, founder of Bitcoin evangelist Morgan Creek, replied: Musk, do you want to talk to my podcast about why you are so interested in Bitcoin, Ethereum and cryptocurrency?
Jeff Garzik, co-founder of well-known blockchain technology company Bloq, combines Tesla and Ethereum. Coin An Zhao Changpeng on Twitter @Muske, recommended him to send money to fund space exploration.

Some players said that Musk called the Ethereum and exchanged the Ethereum function with V God. Can you bring the big and heavy car of Ethereum to the unknown? At least this wave brought to Ethereum. Great attention.
Within a few days, Ethereum opened up the channel and became a strong currency in the high-quality currency, which led the gains.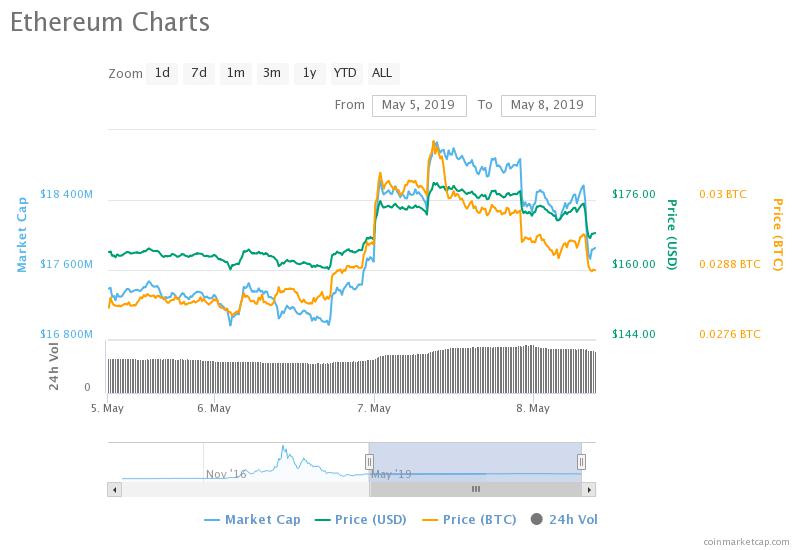 Of course, the reason for Musk's shouting this time is different. Some people think that this is Musk's provocation? Some people think that "this is a calculated tweet, the purpose is to push up the price of ETH?" For whatever reason, Musk's shouting effect is still a lever.
Due to the huge celebrity effect, Musk first shouted the dog's coin, and recently shouted up the Ethereum, the new currency of the currency circle, the strongest shouting single king title deserved.
(Author: Allin Block Chaining)
We will continue to update Blocking; if you have any questions or suggestions, please contact us!
Was this article helpful?
93 out of 132 found this helpful