Coin Center reports : Today, Brad Sherman called for a bill banning all cryptocurrencies.
Morgan Creek founder Pomp:
Congressman Brad Sherman wants to ban cryptocurrencies.
He has been in politics for 22 years and is more than twice as much as Bitcoin. Should we ban lifelong politicians?
Thankfully, Bitcoin will exist longer than Sherman.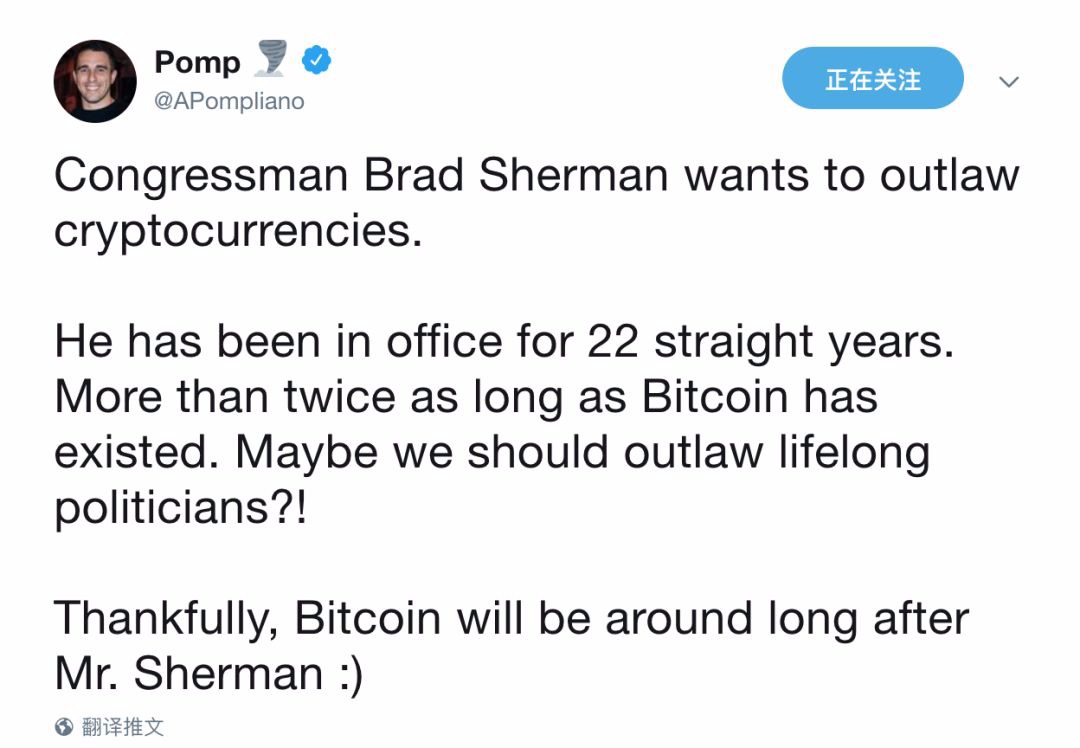 Encrypted currency enthusiast Conner Brown:
Sherman wants to ban Bitcoin to protect oil interests and US military dominance.
They began to realize that Bitcoin is the money of the whole world, not a minority.
This makes them very scared.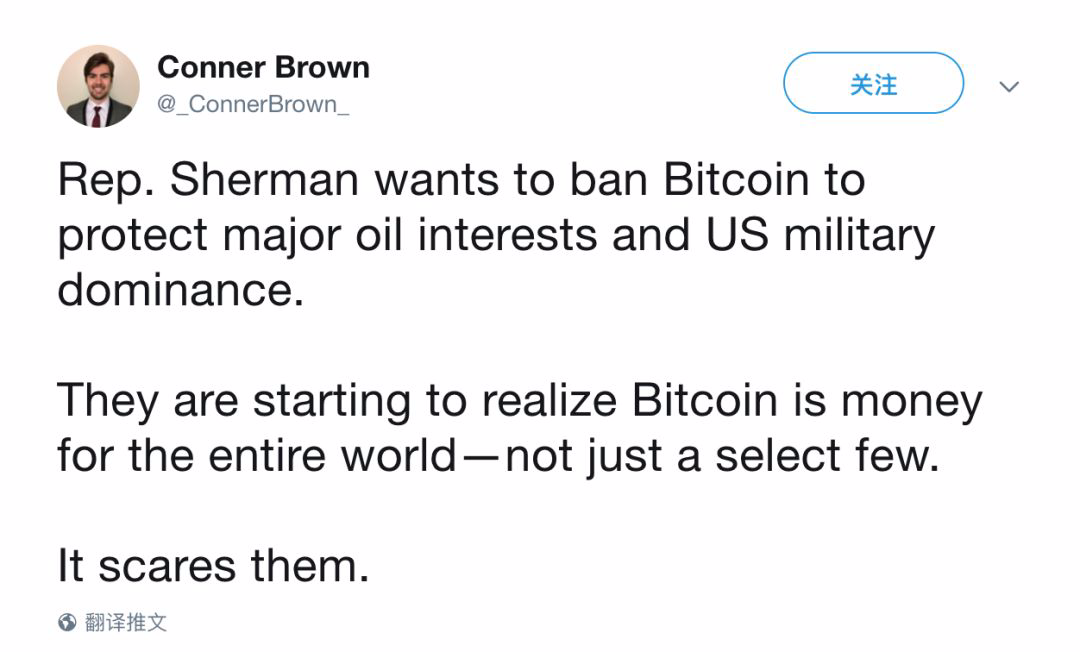 Software Engineer Pierre Rochard:
This is a good publicity for Bitcoin, please consider supporting Sherman's campaign so that he can continue to spread.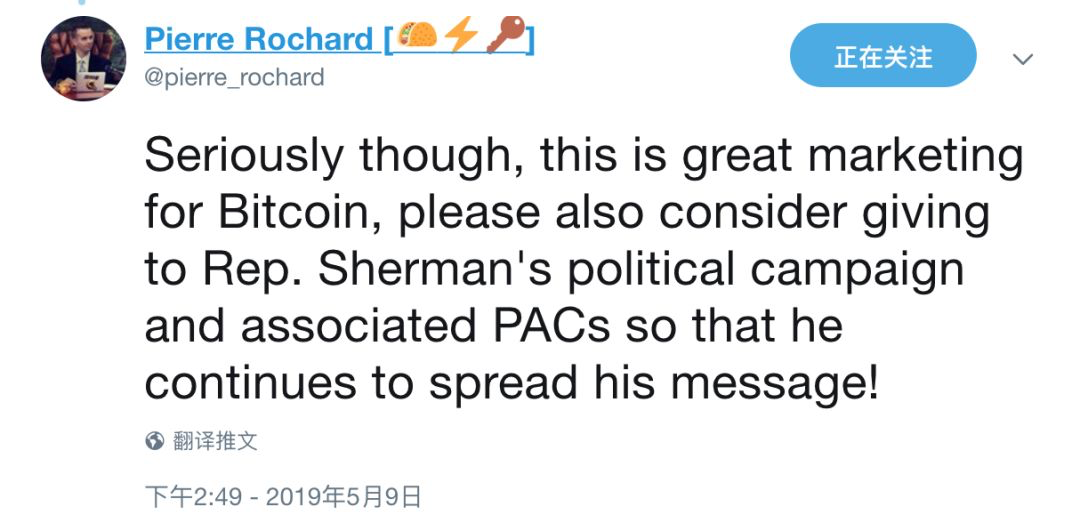 02 What layout did the giant company make on the Ethereum?
Since the beginning of this year, more and more large companies have built applications in Ethereum , and Ethhub_io founder Anthony Sassano has sorted out several representative projects.
This is just one of the big companies working with Ethereum:
Samsung: S10 wallet integrates Ethereum ERC-20 token, plans to launch a blockchain main network based on Ethereum and plans to issue token "Samsung"
Microsoft: Releases Azure Development Kit for Ethereum Blockchain
JP Morgan: Based on Ethereum to build blockchain platform Quorum / launch stable currency
Ernst & Young Accounting Firm: Launched the Nightfall Agreement to help corporate customers use Ethereum
Amazon: AWS Launches Blockchain Service
Google: Releases analysis tools for probing the Ethereum blockchain
Virtual machine giant Wei Rui: launching blockchain service
Intel: Launching Ethereum Expansion Tool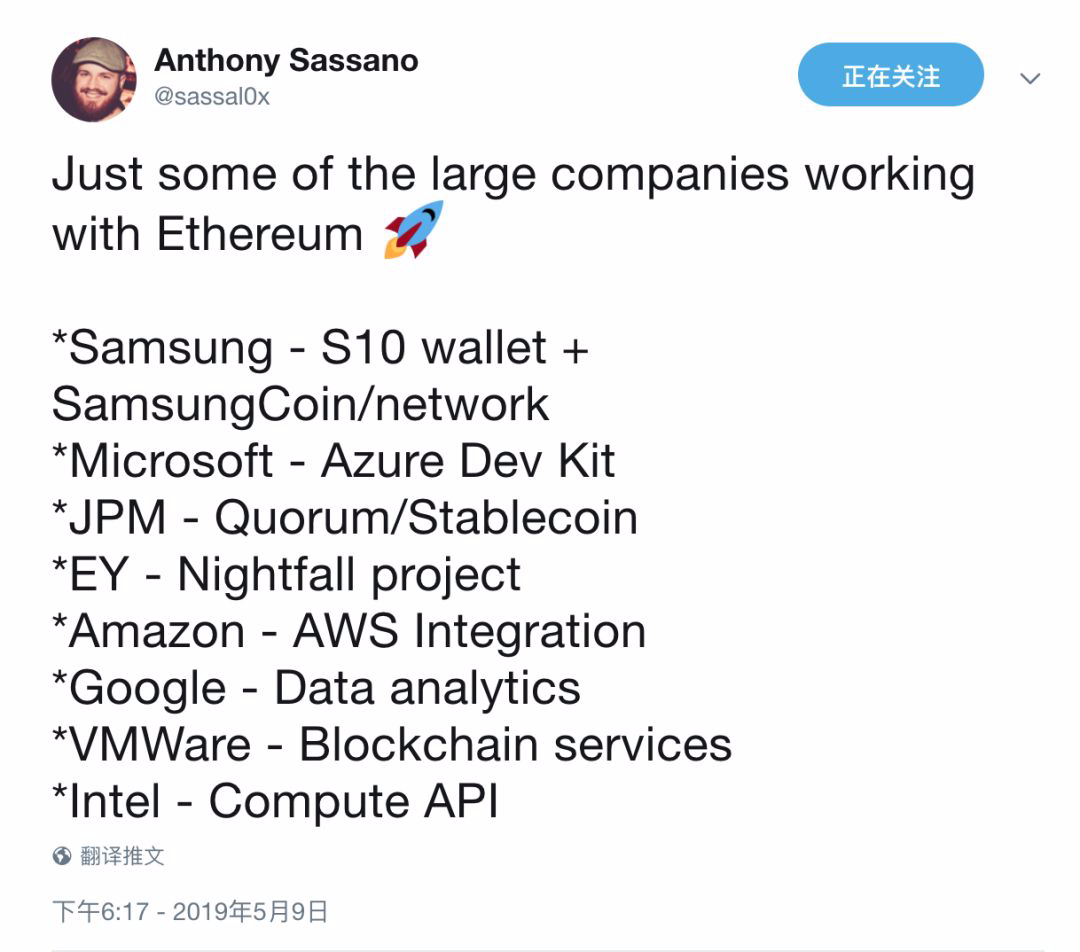 03 The Block analyst questioned Liquid being blacked out by the other party
Subject: Blockstream official Twitter posted a message, called Liquid network (Translator's Note: Liquid is the bitcoin sidechain technology developed by Blockstrem, mainly providing bitcoin clearing and asset tokenization services.) Newly added 14 new members, Including fire coins, OpenNode, Poolin. In addition, the Bitfinex exchange opened up the liquidation and characterization of Liquid Bitcoin. BitMex integrated Liquid is basically completed, and Tether and USDS plan to launch their stable currency on Liquid.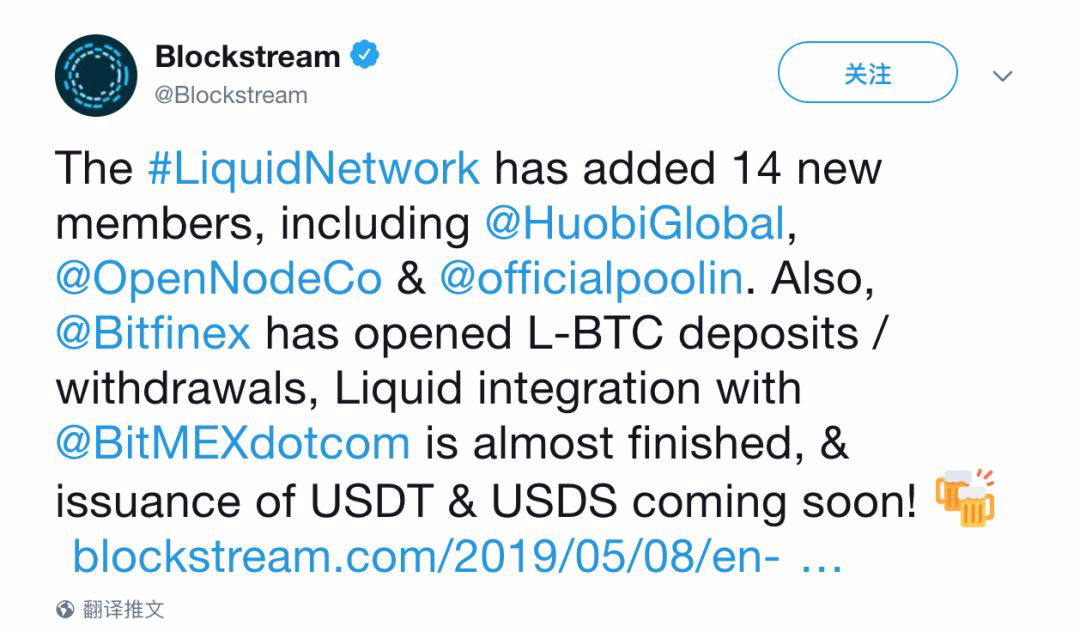 The Block analyst Larry Cermak questioned Liquid, citing that "So far, Blockstream has barely been attractive for seven months. Liquid's total trading volume is 61,700 and the amount is $313,000.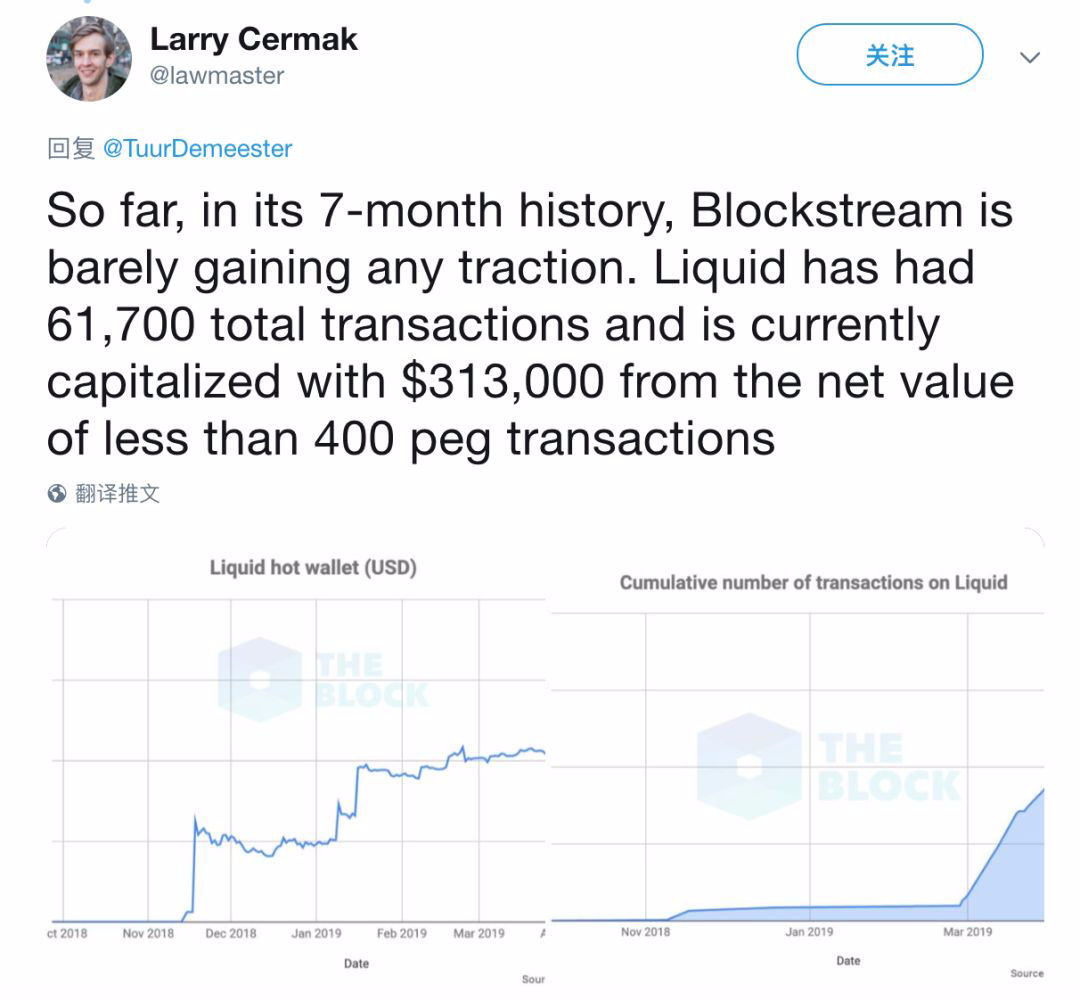 Later, Larry tweeted that he was blacked out by Blockstream because he posted enough data that Liquid did not do. In fact, these are public data.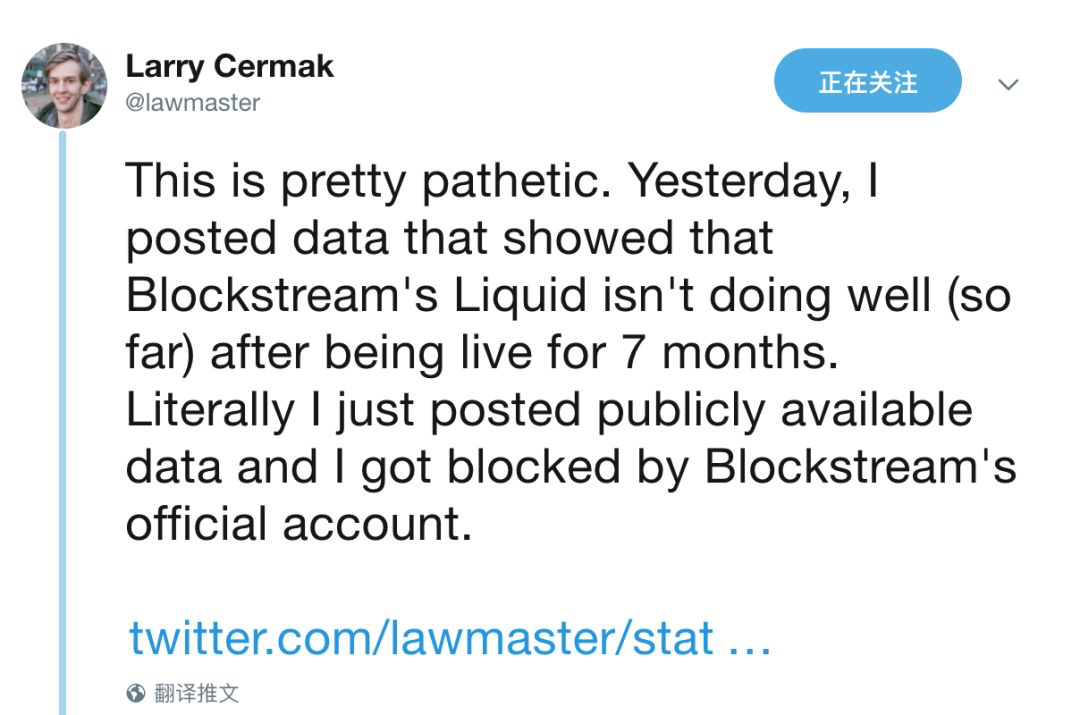 Joining the lively cobra, Cobra replied under Larry Twitter. "I was also blacked out and welcomed to the club. The Blockstream is very thin and very immature, even if it is annoying like Bitcoin and Coinbase. The company will not blacken others, Blockstram is vulnerable and sensitive.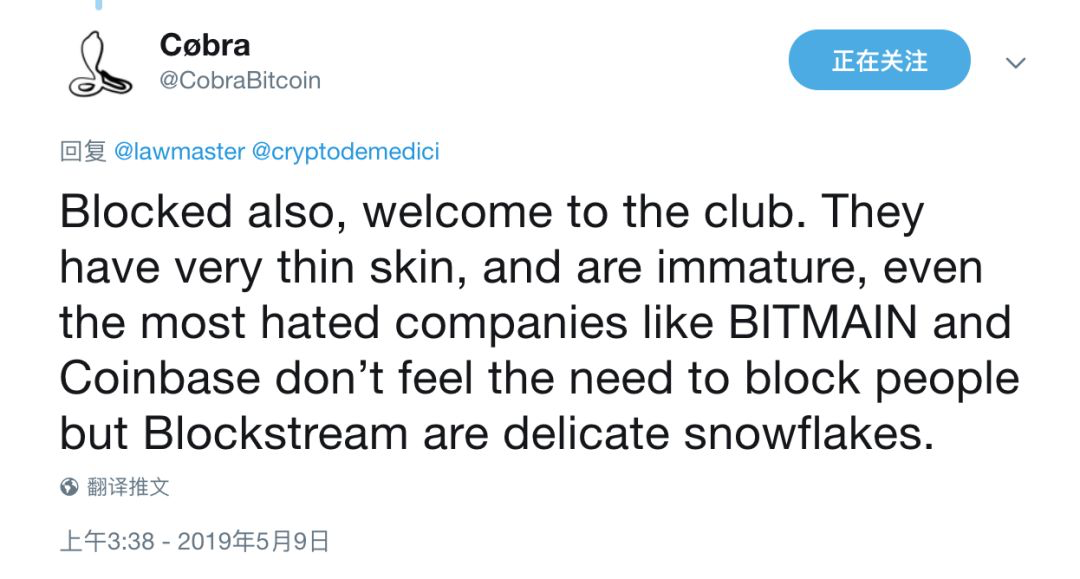 —— End ——
Turn around every day and see the big coffee point of view, bringing you the freshest and most interesting points. Welcome message, forward!
Source: Public Number of wildflowers said; Author: Wang both March.