The first Chinese-American presidential candidate in 50 years, still a cryptocurrency enthusiast
No, the four-year US election in 2020 has to start again. I don't know if Trump can be re-elected. However, among the presidential candidates in this session, there are many strong candidates.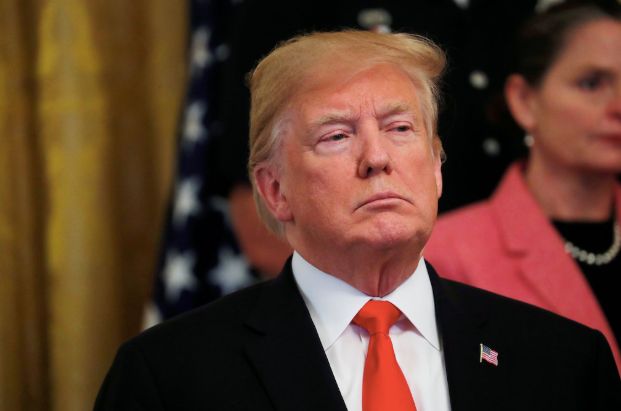 For example, a Democratic candidate first proposed a donation that could accept cryptocurrency. And won the support of the US dollar and chain . I got a lot of attention, even the New York Times reported.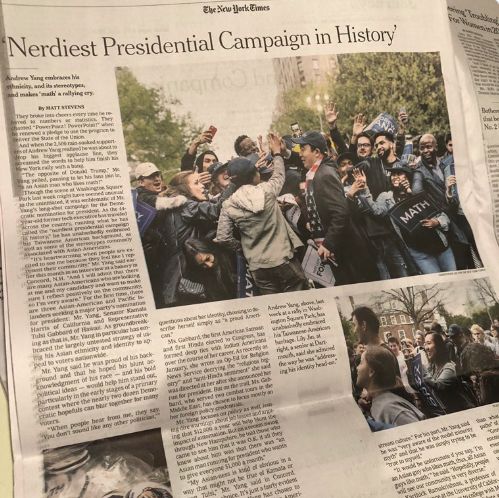 Currently, Andrew Yang's cryptocurrency fundraising website is online, and on this website, you can see the details of the donation using encrypted digital currency.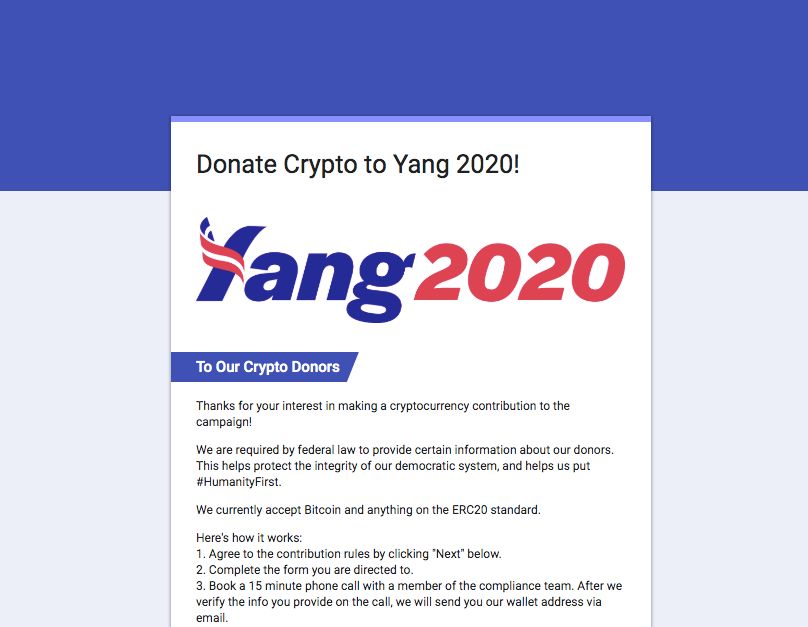 Not only that, he seems to be very close to the encryption circle . He also attended the Consensus conference in New York a few days ago and gave a speech . He is also the only presidential candidate who has put forward his position on the encryption economy.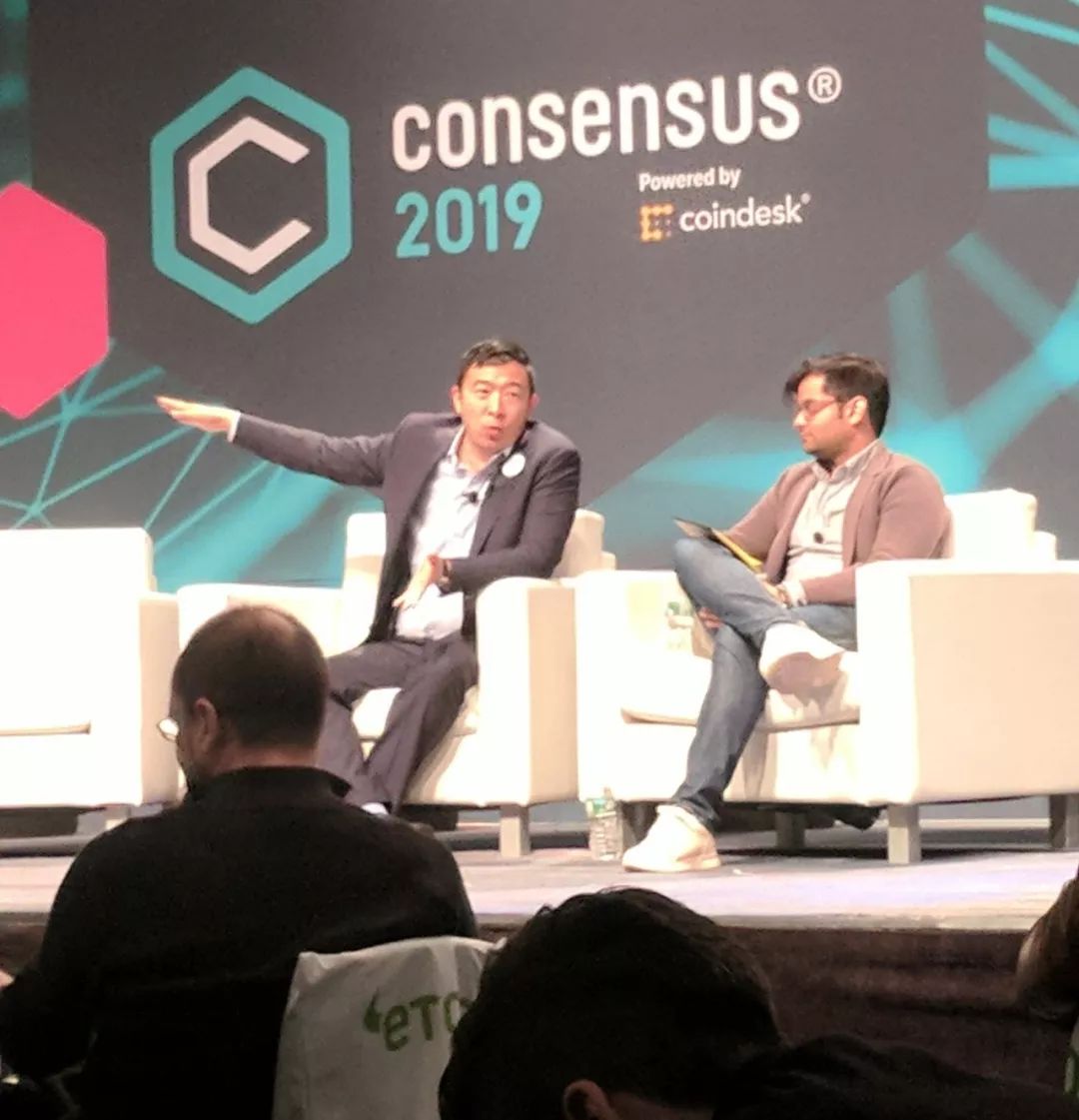 So, is he really opportunistic, or is he really optimistic about digital cryptocurrency?
Born in the United States, Andrew Yang is a second-generation Chinese immigrant. He has an enviable resume and graduated from the Ivy League School of Columbia University Law School.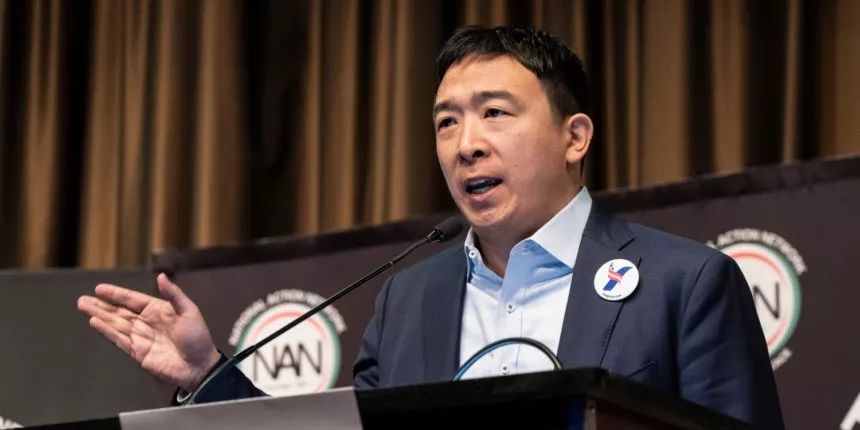 Because of its legal background, Andrew Yang first proposed the concept of " human capitalism " and advocated the protection of humanity and humanity, rather than pursuing economic interests . Therefore, there are a large number of supporters.
In March of this year, he made a high-profile cryptocurrency platform on his Twitter for the first time. He posted a tweet like this:

In the tweet, the position is clearly persuaded to buy the cryptocurrency, because the general trend has come .
And he also publicly announced the acceptance of the election of cryptocurrency. Whether it is Bitcoin, ETH, or any EKER20-based Token, the minimum funding is $2,500.
At present, there are more than 570 types of encrypted digital currency based on ERC20 in the market. It is conceivable that if it is recognized by the encryption circle because he publicly supports cryptocurrency, the financing prospect is immeasurable.
Andrew Yang believes that the biggest problem in the field of encrypted digital is the lack of supervision . He said: "The speed of encryption of digital currency and crypto assets is far greater than the speed of regulations. The rules of the states for encrypting digital currencies are inconsistent. This has led to the development of the United States in the field of crypto-digital, which lags behind other countries."
In addition, he also said that if he was elected president, the following reforms will be made to the encrypted digital currency :
The Token is clearly defined to distinguish it from stocks and securities;

Declare which state agency has the right to manage digitally encrypted assets;

Provide traders with the necessary protection measures;

Introduce taxation standards for holding, trading, and trading encrypted assets;

National promotion for a well-placed system
But the sponsorship of an encrypted digital currency is not that simple. Because US law stipulates that financial aid for elections cannot be anonymous .
This can be seen on Andrew Yang's official fundraising website, where you want to donate in encrypted digital currency, you need to fill in detailed personal information. Including name, email address, phone number, zip code, address, etc.
Therefore, in order to donate to Andrew Yang, the holder of the cryptocurrency needs to provide his or her personal information before receiving the address of the transfer wallet. This is undoubtedly unacceptable for holders of cryptocurrencies.
There is another interesting thing. It stands to reason that Andrew Yang is so popular with encrypted digital currency and should be a supporter of technology. But the actual situation is exactly the opposite .
Andrew Yang is not optimistic about other emerging technology developments, such as artificial intelligence . He has strongly opposed automation and the development of artificial intelligence, which is believed to lead to many people's careers.
In this campaign, he also said that if elected, he would provide a monthly subsidy of $1,000 for every US national between the ages of 18 and 64 to reduce the impact of artificial intelligence on unemployment.
But no matter what, Andrew Yang still has a lot of supporters.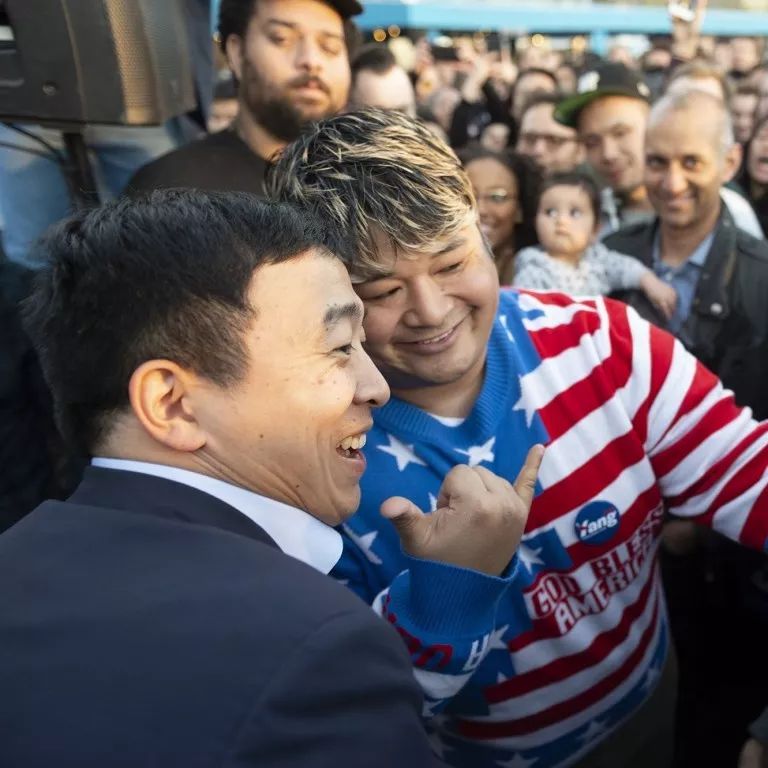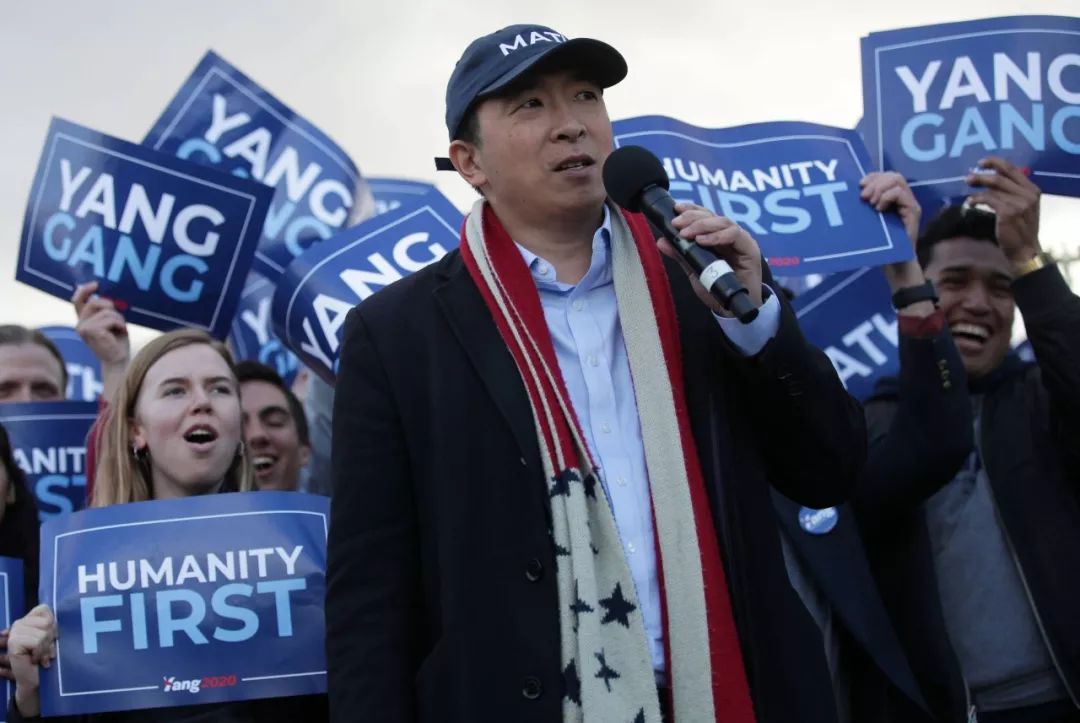 What do you think of such a dramatic and contradictory selection? In 2020, will there really be a Chinese American elected president? We will wait and see~
Source: Blockchain Base Camp
We will continue to update Blocking; if you have any questions or suggestions, please contact us!
Was this article helpful?
93 out of 132 found this helpful