Mai coffee talks about the difference between bitcoin and gold
Well-known cryptocurrency investor Mai Coffee:
What is the difference between gold and bitcoin? Gold is a commodity that takes up space, with quality, temperature and shape.
Bitcoin is an idea, expressed through a series of numbers, without real position or matter – a clever concept with unlimited mobility.
Comparing gold and bitcoin is very tricky.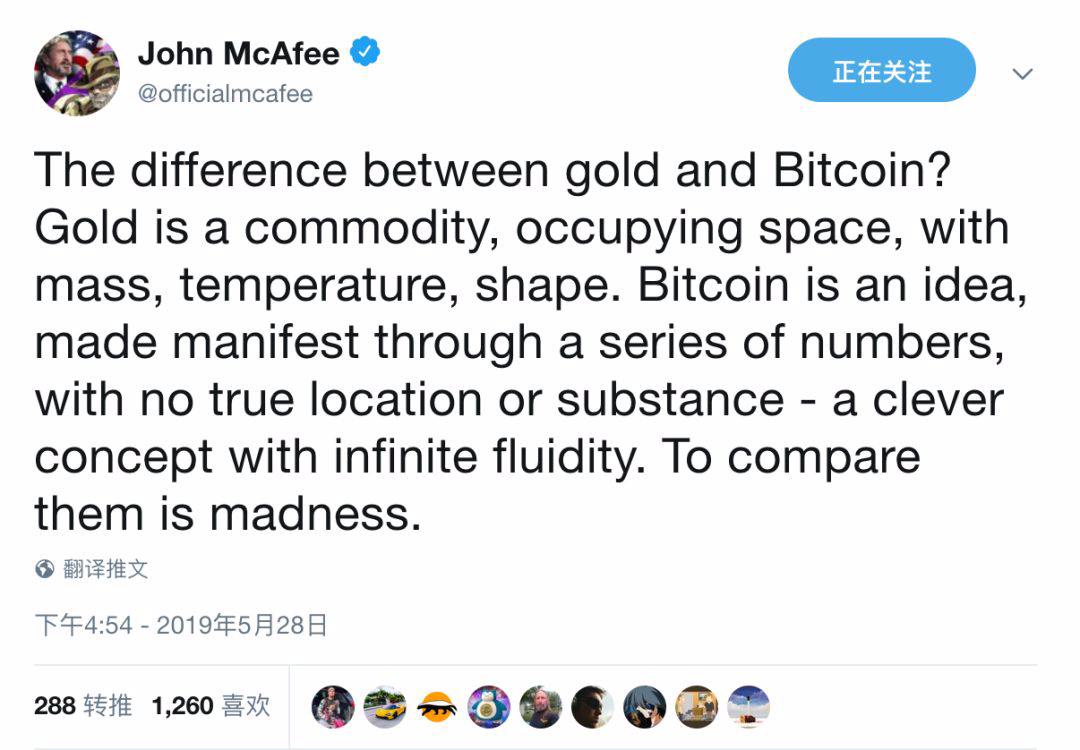 Cryptographic currency investor Spencer Noon:
Bitcoin is digital gold. Ethereum is a programmable gold.
They are a killer combination.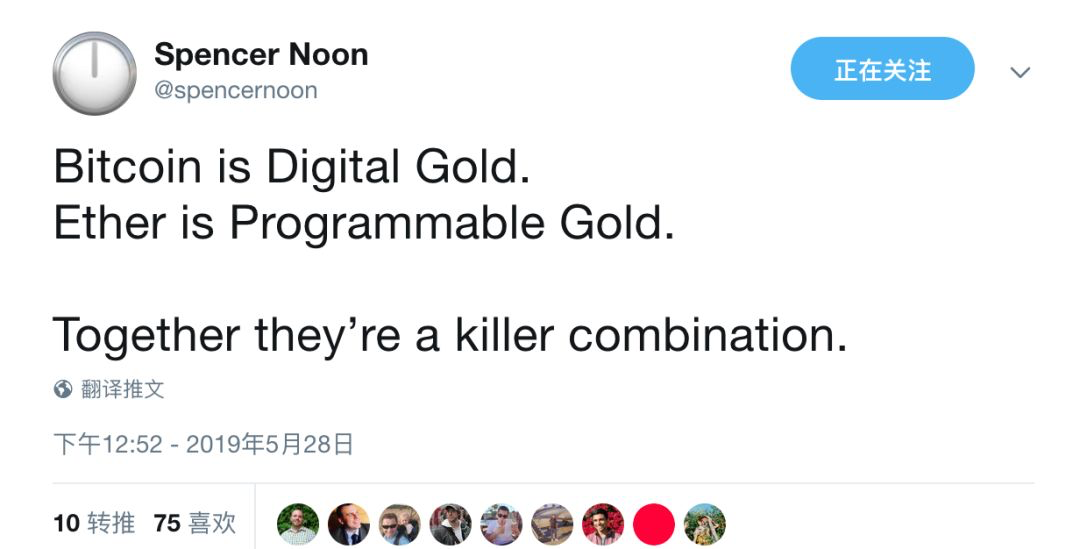 Block.One founder said not to be too high expectations for EOS
Block.One founder BB:
We are excited about the EOS June 1 news, but encourage everyone to expect that the value is not too high, realistic.
— There are some crazy rumors outside, not really at all.
There is no partnership with Facebook, Apple or Google, and there are no airdrops.
Let us stay calm and continue building.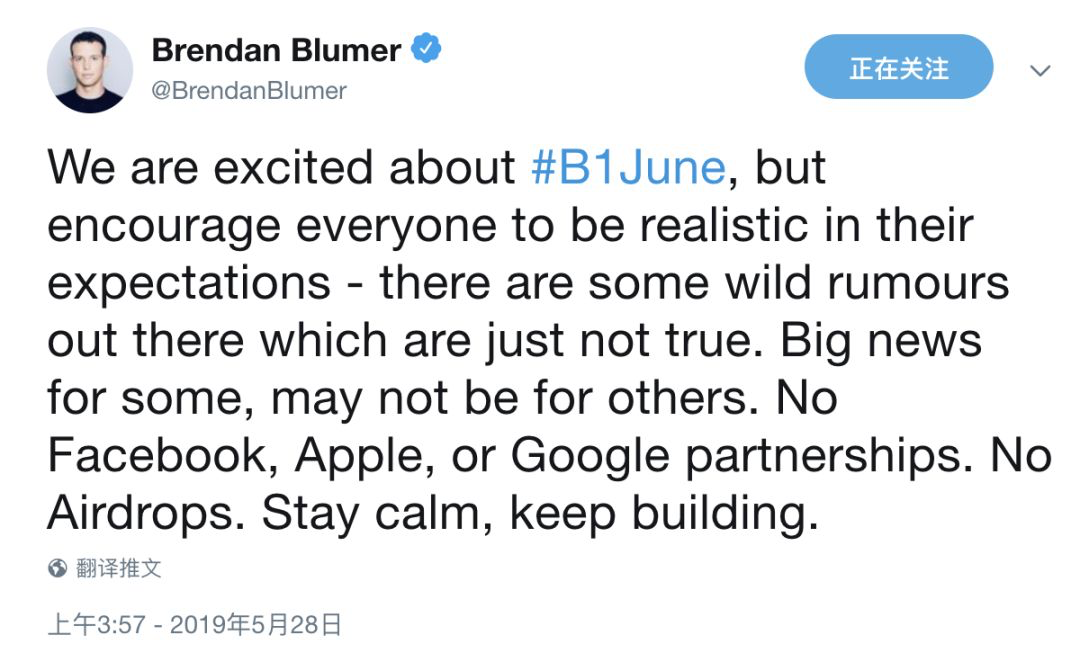 Translator's Note: There have been reports in the past that BM said in the telegraph group that there will be new news affecting EOS after June, which will be the biggest news since EOSIO was launched.
Affected by this, as of today EOS rose from a maximum of 5 US dollars to 8 US dollars.
Taotao launched trading services at the end of the month, and the Japanese exchange has further regulated
Weiss Ratings:
Yatao Japan's cryptocurrency exchange Taotao confirmed the launch of the trading service on May 30.
Taotao will initially launch BTC and ETH as the base currency and plans to offer LTC, XRP and BCH margin trading.
The official launch of Taotao was achieved with the efforts of the Japanese financial services organization FSA, which aims to manage the domestic cryptocurrency margin trading platform more strictly.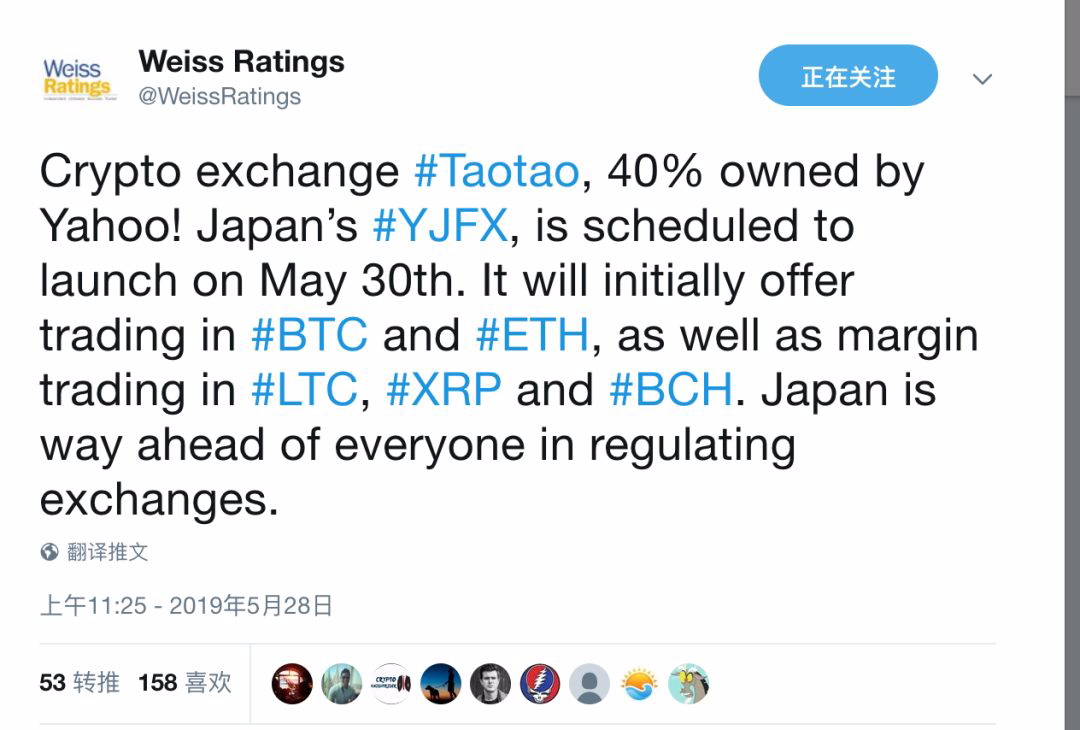 Exchange trading volume is up to 86%
The Block Digital Currency Researcher Larry Cermak:
Following the report of the exchange published by @BitwiseInvest on Friday, I decided to study the amount of fraud by analyzing the access to the exchange website.
I found that up to 86% of the reported trading volume on the exchange may be fake.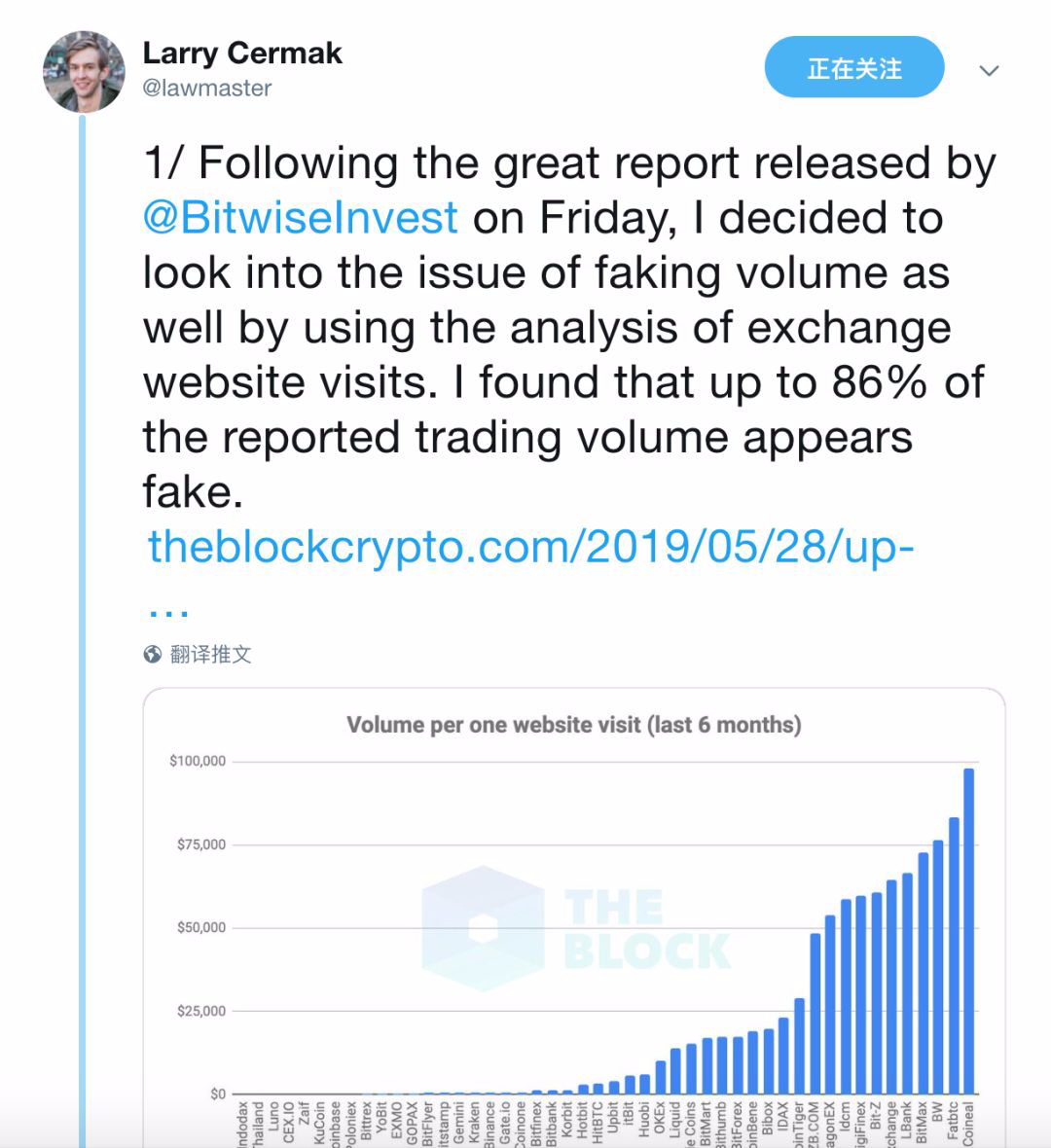 The Block Digital Currency Researcher Larry Cermak:
During the period, the estimated number of visitors to the currency was the highest, nearly 185 million; followed by Coinbase, with 143 million.
In the past six months, all other exchanges have visited less than 50 million visitors.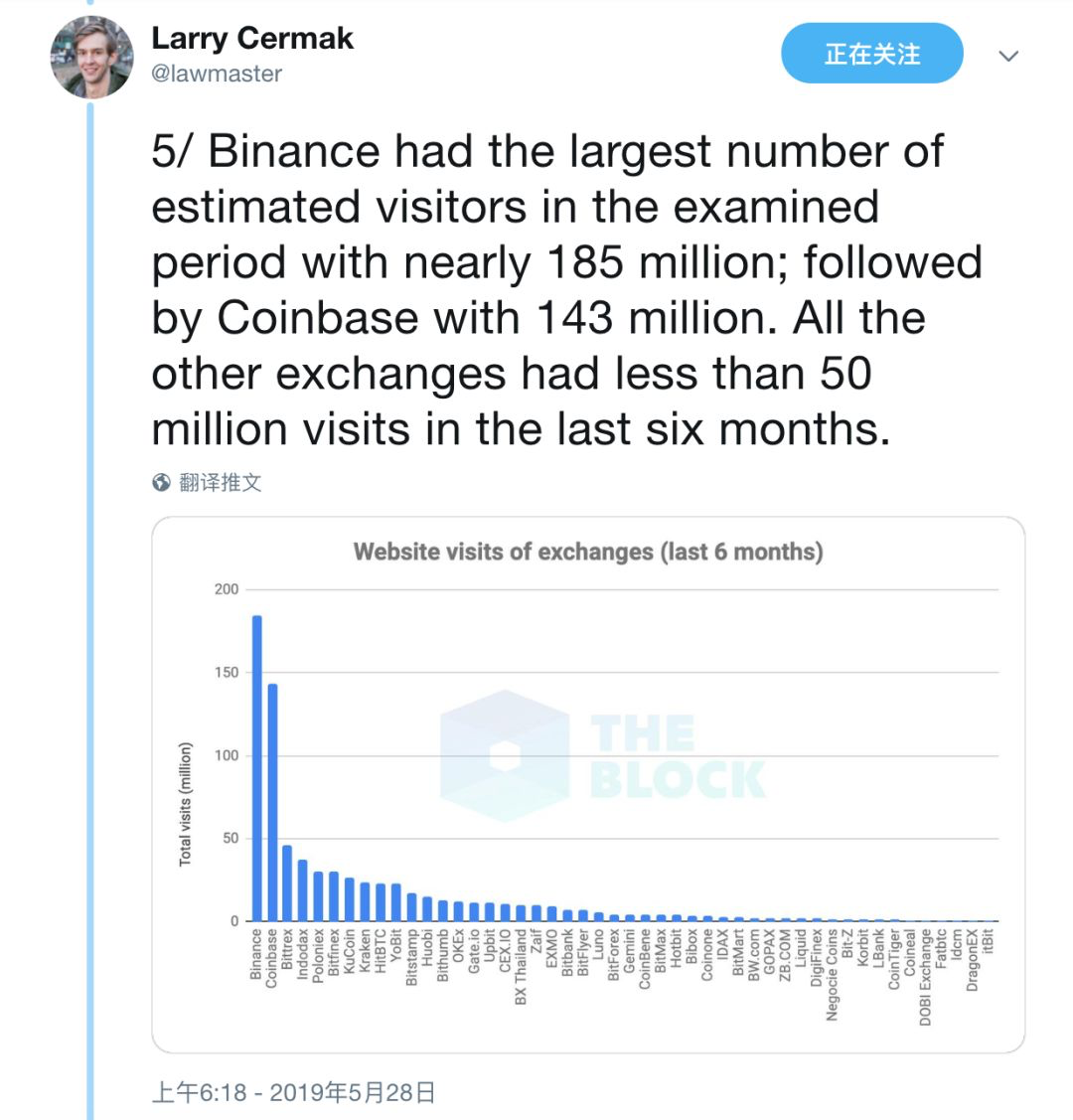 —— End ——
Turn around every day and see the big coffee point of view, bringing you the freshest and most interesting points.
Source: Public No. Wildflower said.