After bitcoin rose above $9, it fell more than $500, and some blockchain concept stocks fell.
Bitstamp platform data shows that Bitcoin plunged, hitting the $8,000 integer mark, falling nearly $1,100 from the daily high of $9,096 and down 7.5% in 24 hours. Blockchain concept stock Riot Blockchain closed down 8%.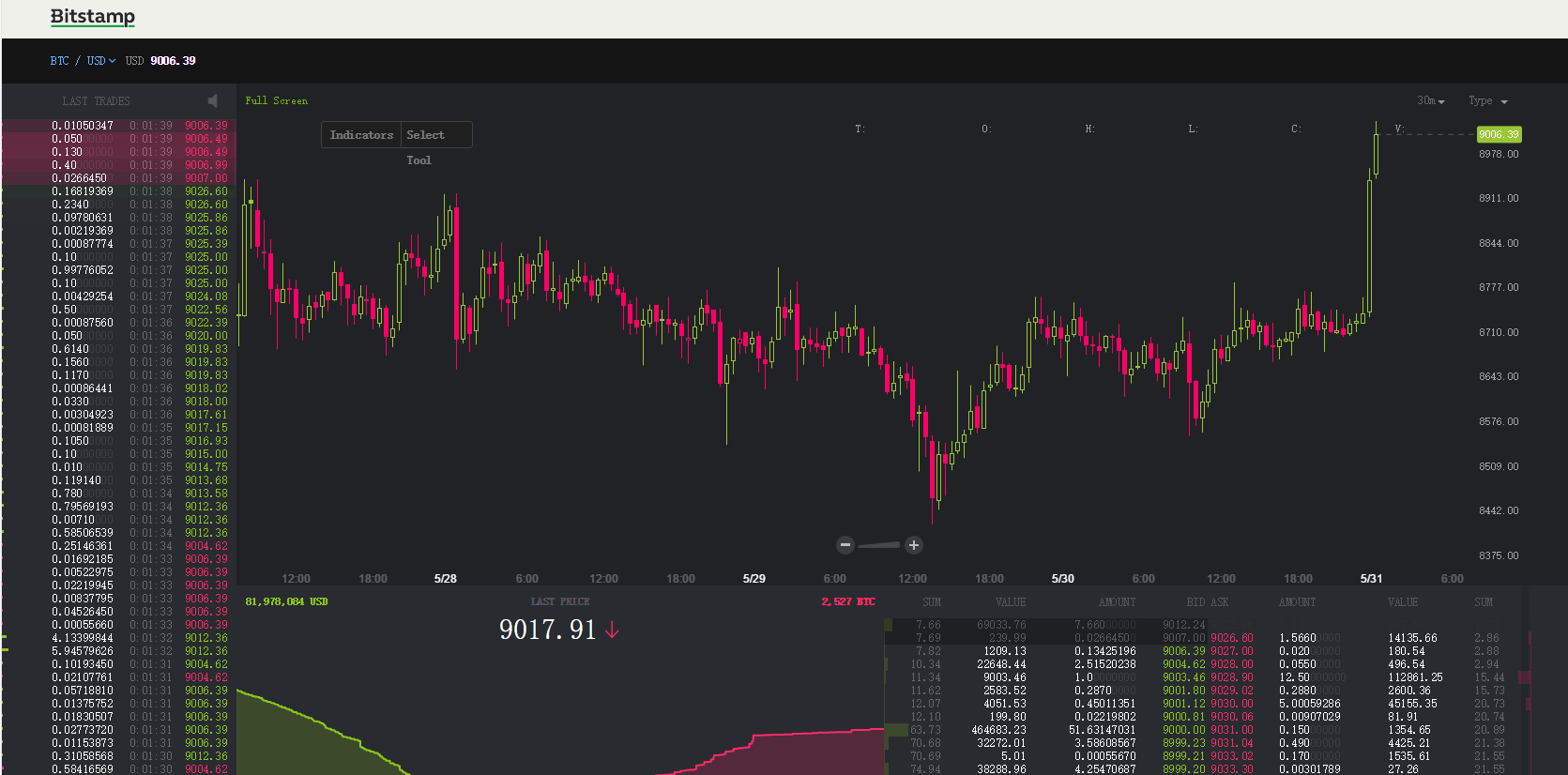 In May, Bitcoin rose like a rainbow, and the current increase is nearly 70%. So far this year, Bitcoin has risen by as much as 140%, making it the best performing asset in the world. ,
Manuel Ernesto De Luque Muntaner, founder and CEO of Block Asset Management, a blockchain and digital currency fund, told the Financial Times that the winter is over and demand from institutional investors and venture capital funds has fueled digital currency this year. Wave increase.
Naeem Aslam, chief market analyst at ThinkMarkets, said Bitcoin will rise above the $10,000 mark in the next two weeks, recovering half of the lost ground from historical highs.
In addition, Facebook is currently building a digital currency-based payment system. If the project codenamed "Project Libra" is successful, it will likely subvert traditional e-commerce and become the largest mainstream digital currency application to date; in addition, Fidelity Investments began offering bitcoin hosting services earlier this year. And it will be announced that Bitcoin trading services will be launched.
Earlier on Wall Street, the article also pointed out that more than 20% of institutional investors already have digital assets. A recent Fidelity survey shows that nearly half of institutional investors believe that digital assets can play a role in their portfolios, while 22% of institutional investors already have some form of digital currency.
In addition, the time of this round of pull-up is consistent with the timing of the results of some EU national parliamentary polls, which shows that populism and extremist forces prevail. But Zerohod's commentary suggests that there is no indication that buying pressure has arisen, and more likely, in trade tensions, investor demand for safe haven has driven demand for virtual currency.
In fact, digital currency prices want to return to the peak level, there is still a way to go. In the case of Bitcoin, the current price is still 53% lower than the record of nearly $20,000 set in December 2017.
It is also worth noting that many investors remember the collapse of the previous digital currency, and not everyone believes that these virtual currencies will be widely accepted.
Bloomberg intelligence analyst Mike McGlone wrote in a report: There are signs that this round of rebound is too strong. For example, digital currency trading volume has been unable to match this wave of upswing, indicating that there is a need to be more cautious about the rise of digital currencies:
"It's just that the snow and ice of the previous winter has melted. There may be another callback before we really master the fundamentals, eliminate speculators and fraud."
*This article is from Wall Street (WeChat ID: wallstreetcn). Author: Wang Chao