Block.one launches Voice, the main fair and transparent, redefine social media
Social media platforms created based on blockchain will truly reward rewards and control to users.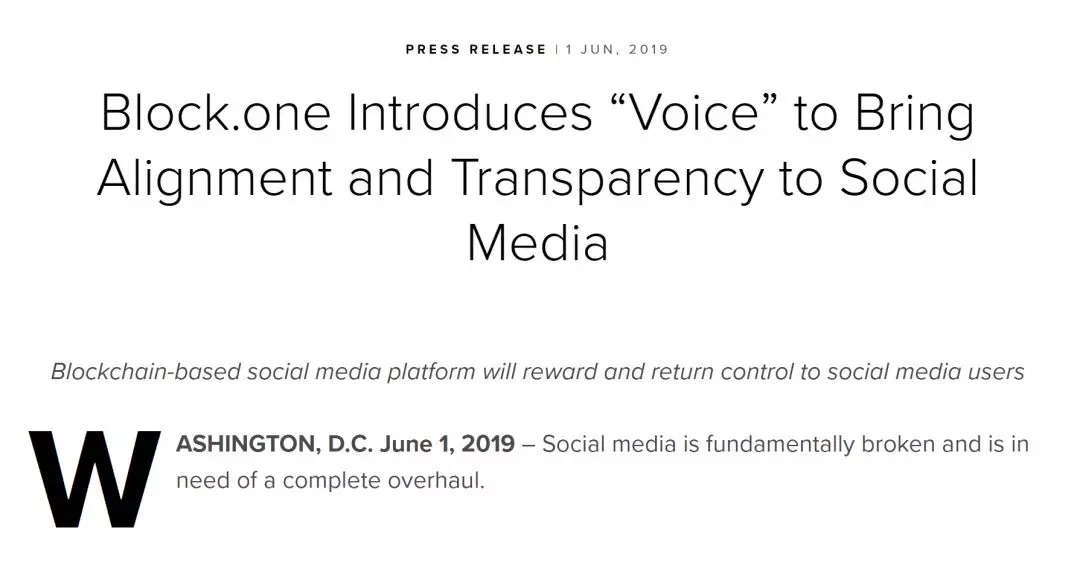 Https://block.one/news/block-one-introduces-social-media-application-voice/
Washington, June 1, 2019 – Social media has collapsed and is in desperate need of radical change.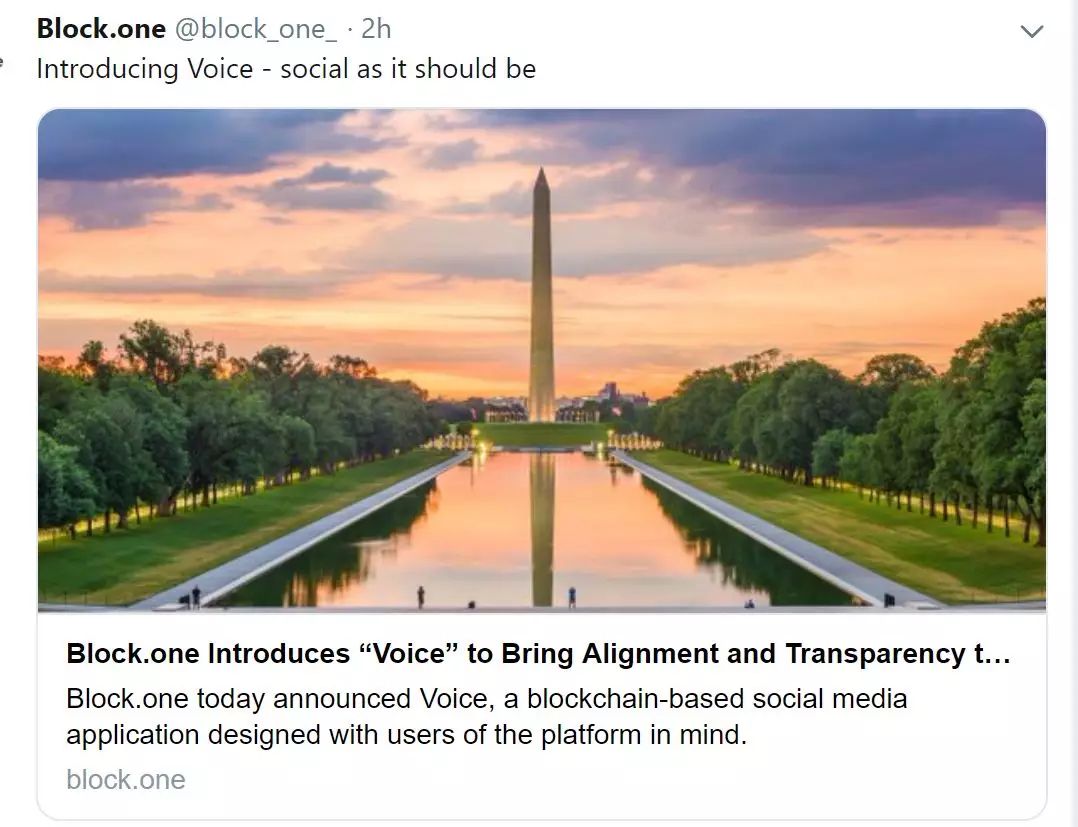 Block.one today released Voice, a social media application based on blockchain development, all built on the user front. Voice brings a more transparent social media platform to the world. On this platform, valuable premium content will be self-circulating within the community rather than backing up the platform.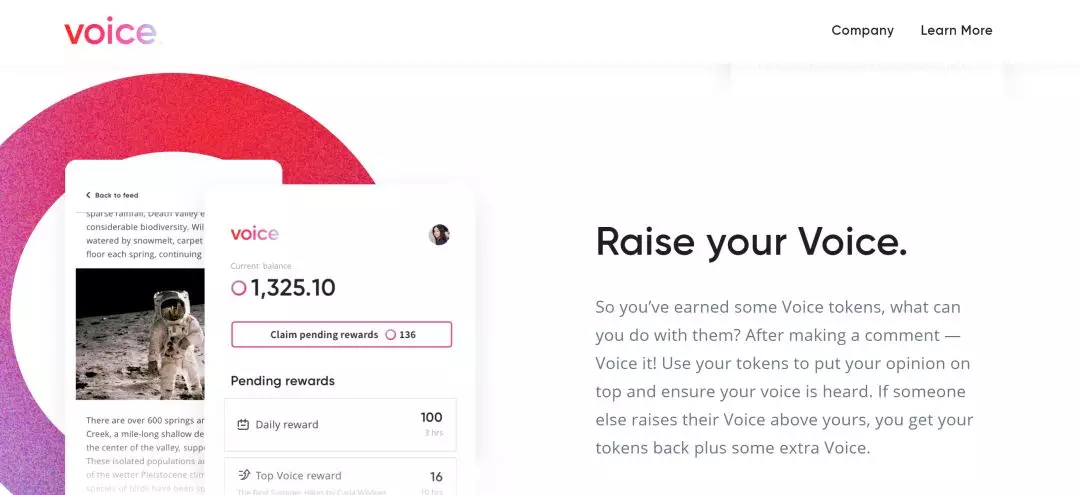 "In fact, the current social media platform is designed to take advantage of users." Block.one CEO Brendan Blumer said at the B1JUNE event in Washington today, "You just need to look at the business model. Our content, data." Attention is extremely valuable, but now those platforms are getting huge returns, not the users themselves. Through the mechanism design, they give the user information to the advertisers to bid, put the profits into their pockets, the highest bidding ads. Merchants can also set hidden agendas to users' feeds or streams. Voice will change that."
Voice will inspire the creation, sharing, discovery and promotion of premium content and create a social media platform of real users, not robots or zombie accounts. Premium content will be self-looping on the platform, and users will benefit directly from the ideas they generate and their participation in the platform.
Block.one will release the Voice platform on the EOS Public Blockchain.
The EOS Public Blockchain will run on the EOSIO protocol, which means that the interaction on the Voice will be open and transparent, which is at the heart of Voice. Everyone, including users, content contributors, and platforms, runs a set of identical rules, no hidden algorithms, and no invisible benefits.
Block.one has a unique advantage for this revolutionary social media app. As the first product of B1, EOSIO has built a more scalable, secure and flexible blockchain architecture around the world, enabling people to reimagine, rebuild and maintain trust in the systems that today's businesses and users rely on. For this reason, on the EOSIO software platform, a large number of networks have been built, which is the most used public blockchain platform in the world, accounting for more than 70% of all chain activities.
Block.one also announced that with the large-scale update, the EOSIO protocol will be upgraded to version 2.0. In contrast to the first version released a year ago, this time EOSIO 2 will launch EOS-VM, and EOSIO 1.0 will increase its contract speed by 12 times. EOS-VM is a WebAssembly engine designed specifically for blockchain smart contracts.
EOSIO 2.0 is the first blockchain protocol to adopt WebAuthn authentication standards, bringing better security and usability to applications based on the EOSIO platform. Block.one is committed to promoting the large-scale application of blockchain through commercial and popular application development. This 2.0 version of the improvement has further promoted this goal.
Security, privacy, and ease of use are core principles of the Block. one development project. Based on this, Block.one is configuring hardware security keys, such as YubiKey built into Yubico in EOSIO2.0. Both Block.one and Yubibo hope to provide a more secure and privacy-protected solution for large-scale users. This is our common goal and we are working together to achieve it. The cooperation between the two parties to build a secure blockchain infrastructure will benefit the public.

Https://www.coinbase.com/earn/eos
In addition, Block.one also announced a partnership with Coinbase. Users can learn more about EOSIO software through Coinbase Earn. This "learning by doing" online course will help users recognize the benefits and capabilities of EOSIO.
The event attracted nearly 300 participants, including industry leaders, developers, investors, media and community members. The audience will not only see the demo demo of Voice, but also receive EOSIO Yubikeys.
The live video can be viewed at: block.one/june1