At 7:00 am on June 2, Beijing time, the B1JUNE conference was held as scheduled. In just half an hour of the conference, Block.one announced four new products including social products Voice, hardware products EOS yubico key and EOSIO 2. Voice, which is intended to subvert the current Internet social environment, has become the biggest focus of the conference.
On June 1, 2018, Block.one completed a $4.2 billion "epic-level" financing record. In July of the same year, Block.one accepted the management of internationally renowned venture capitalists Peter Thiel, Bitland, and Moore Capital. Founder Louis Bacon, hedge fund billionaire Alan Howard's investment.
The special status of Block.one determines its leadership in this social media innovation. Its first product, EOSIO, is a globally-focused project designed to create a scalable, secure, and flexible blockchain framework that allows people to reimagine, create, and regain trust in existing systems. Looking at the user data of the three major public chains, EOS contributed 64% of the daily life, and the daily average number of transactions is far ahead of Ethereum and Wavefield. And this considerable user base clearly reduces the difficulty of Voice's landing in the social media world.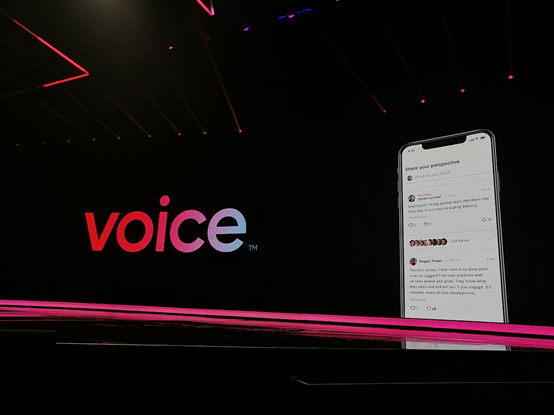 Voice: Also a user's social media environment that is absolutely transparent, absolutely fair, and has no fake accounts.
After social giant Facebook CEO Mark Zuckerberg proposed "the vision and principles of building a privacy-centric messaging and social networking platform" earlier, Voice proposed a diametrically opposed "struggling direction."
Brendan Blumer, CEO of Block.one, said: "The design of today's social platforms is to benefit from using their own users. The content we create, personal information and interest are the most valuable information on social platforms. Now, the platform is Use this information to monetize rather than give back to the users themselves. The design of existing social products determines that these platforms need to be profitable in this way, and users will receive push messages filled with advertisements. The emergence of Voice is to change the status quo. ""
Brendan Blumer said that since Voice will operate on the EOSIO protocol, the interaction on Voice is open and transparent. BB also promises that all involved individuals, including users, content creators, and the platform itself, are equal and there are no hidden algorithms or opaque benefits.
Traditional social media is full of fake accounts and robots, which greatly affects the daily experience of real users. Voice has thrown a perfect vision, that is, through a special identity authentication mechanism to ensure that every user on the Voice is a real person, and thus ensure that the real people on the platform are creating, sharing, discovering and promoting content. Not a bunch of robots.
In addition, Voice will also set up a reasonable reward mechanism, ordinary social media posting, even if your post is very exciting, it will only win some praise or forwarding. If you like other users on Voice, you can earn a Voice token, and the post will get more face-to-face opportunities. The more popular a post, the more revenue it has.

Scallion Interview BB: Traditional social media steals data and cannot compete with Voice and other platforms that allow value to return to users.
After the press conference, Scallion APP conducted an exclusive interview with Brendan Blumer for the first time. Interview BB said that Voice will optimize the shortcomings existing in the existing social media to solve the problem of "rich people are richer and new users are getting started". Too high" and other issues. Traditional social media such as Facebook will eventually be eliminated due to the inability to "generate value" for users.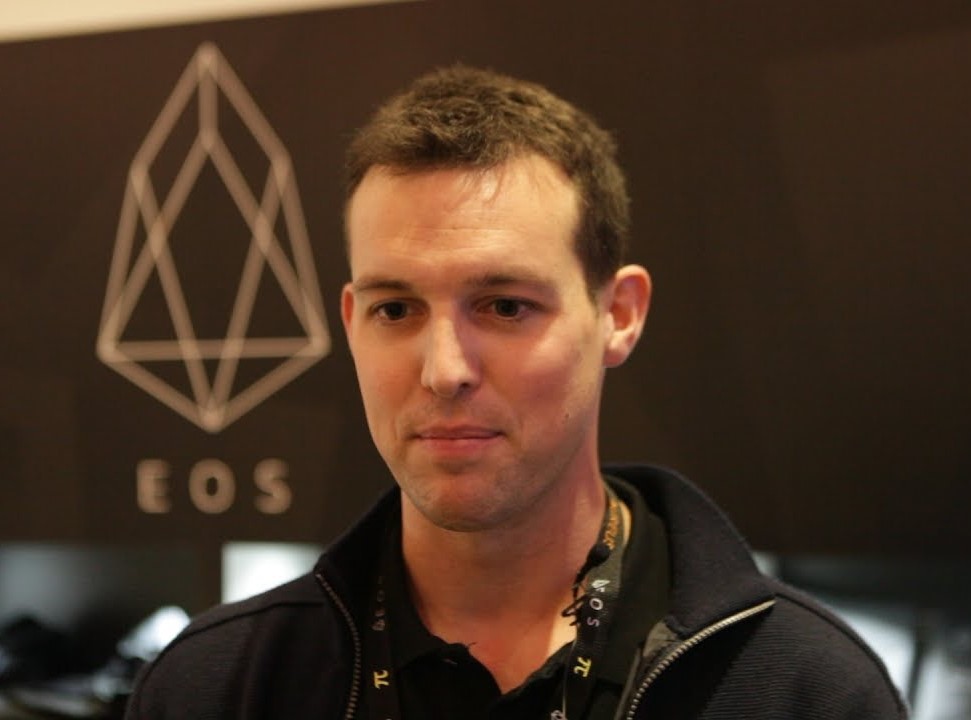 Q: Block.one launched Voice, why did you choose social media as your first app?
A: An indispensable part of everyday life for social media people, it is very suitable for the blockchain field. Social media is a state of attention economy, and we want to use the attention economy and give it back to users so they can control what they see and participate in relevant organizations. In addition, Voice also introduces a real identity and identity authentication program, through which EOS will be open to new apps. Decentralized autonomous organizations like DAO or DAC rely on blockchains to automatically assign values ​​to users. If you have a fake account, you can't do it, so in addition to social media, Voice creates identity on the blockchain. When you have an identity, you can rebuild a lot of apps, and you can't do it without a unique identity. Therefore, Voice is twofold. We are addressing social media misplacement, distracting attention control from users and creating identities for blockchains. This will enable all App developers on EOS to build a new product that can only be done with a verified identity.
Question: You said that everyone has equal opportunities to be heard, but there is no absolute fairness in the world. Can you introduce the design principles and economic models of Voice?
A: We have not disclosed all the economic models yet, but we can talk about it here. Everyone receives a Voice every day, but Voice is in a level playing field where Voice can trade and transfer. If I trade my Voice, I will get some rewards. Therefore, it is equal. But yes, the world is not perfect. What we have to do is that early participants will get more rewards. As time goes by, the earliest registered users will get more Voices. Of course, the platform will also give Voice rewards based on comments, likes, and article content. If I get a hundred praises, then it doesn't matter how many people hold the sound, because everyone is a verified real person, everyone is counted, there is no cheating. We try to avoid the economic model that makes the rich richer, to ensure that the VOICE platform can be fair, and to be a platform that allows everyone to create good content fairly. If you can create better content, you will get more Voice.
Q: When will Voice introduce a white paper?
A: The white paper is very important in the field of cryptocurrency, but Voice does not have a white paper. Our website will continue to add more content, and we will soon announce our economic model and release more details on how the platform works. But the white paper is not our focus, the product is our "white paper."
Q: From Steemit to Voice, what is the biggest difference between the two products?
A: Steemit has no unique identity. Many accounts can be created without a unique identity. When Steemit first appeared, it attracted many users with its high efficiency and other characteristics, indicating that people want this product. But then we realized that we needed a unique identity to operate. Voice learned the lessons from Steemit. In addition, Steemit has the wrong economic model in which the rich will become richer. Because there is no unique identity, it is necessary to determine the value of certain things through the balance of the balance of payments. But this will only make the rich richer, and new users will face extremely high barriers to entry and no fair competition opportunities. Therefore, Voice's authentication and new economic model based on unique identity solve the above problems.
Q: Facebook plans to launch its own cryptocurrency "GlobalCoin" in 2020. What do you think?
A: This is just a payment system. GlobalCoin is essentially a stable currency linked to a lot of money. What Facebook is really doing is integrating the payment system into social media. Voice focuses on paying and focuses on distracting the economy. Voice Pass is not a stable currency, it represents the influence of the entire network. So there is no similarity between the two, they are completely different. Facebook's business model is to sell advertising and get a lot of money from advertisers, and we don't collect interest like this. We will return control to the user, and Voice Pass is used to decentralize the business model of this payment system.
Q: Voice positioning is a social service. Is it challenging Facebook?
A: I think this is a completely different product. Over time, people will get rid of old business models because they are stealing and leaking our data, and they don't bring us any value. Looking to the future, those old business models will be hard to match the platform that Voice and other values ​​will return to users.
Q: Will KOL dominate Voice?
A: The truth is that KOL dominates every platform because people want to follow their opinions. So we can't change this because it's what people want. However, we have taken corresponding measures and will not create a situation in which only the rich will be richer. Will KOL get more tokens? This is possible because they produce more valuable content, so it is reasonable to give influential people the value they deserve, but not too much. Everyone has a fair chance.
Q: How do you know that there are no fake accounts? How to verify identity?
A: We have not announced all the details. Every country has a different verification process because everyone's identity is different. Although the authentication methods vary from country to country, they follow the traditional authentication process. We will announce more information on China's regional identity verification as soon as possible.
Facebook responded in advance, the schedule of the currency plan has been set
Just as the blockchain world is "planning" to subvert the social media giants represented by Facebook to "rule" the field, while traditional social media giants such as Facebook and technology giants are also hoping to use blockchain technology. Achieve "evolution."
Just a week ago, the BBC reported that Facebook has plans to establish a digital payment system in more than a dozen countries by the first quarter of 2020, and hopes to begin testing its cryptocurrency by the end of this year, which has been internally named GlobalCoin. . Facebook is expected to outline the plan in more detail this summer.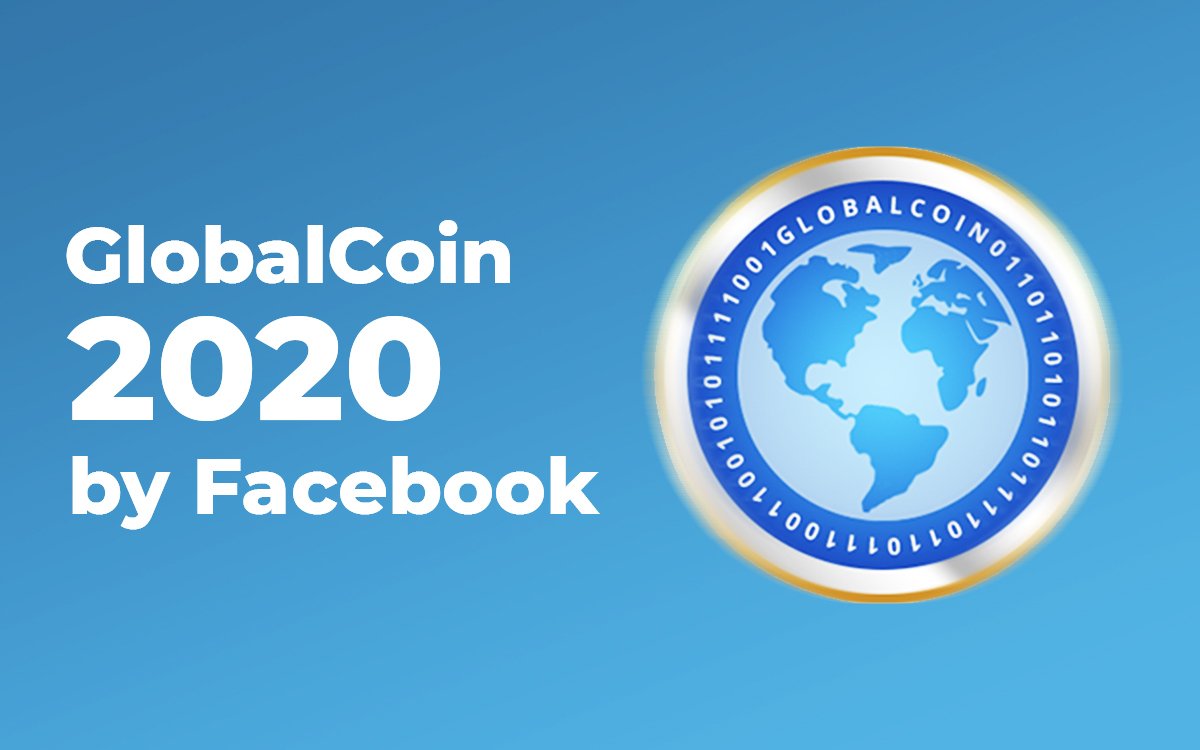 Zuckerberg met with Bank of England Governor Carney in April this year to discuss the opportunities and risks of launching cryptocurrencies. In addition, Facebook has sought advice from US Treasury officials on operational and regulatory issues. In order to find a cheaper and faster way, Facebook is still negotiating with remittance companies including Western Union, so that people without bank accounts can also send and receive money.
However, the market is not optimistic about Facebook's attempts at the blockchain. The Themerkle website lists six reasons why Facebook may fail to launch GlobalCoin:
1. GlobalCoin is not a cryptocurrency, and the payment system is its biggest selling point. This is a digital currency owned and issued by the central government and does not necessarily require a blockchain or any form of decentralization.
2. For regulatory reasons, it is unlikely to be launched in Asia or the United States.
3. Beyond the social network itself, finding a partner who is willing to support this digital currency will be a key obstacle to overcome.
4. Although Facebook has always wanted to work with financial regulators such as banks, building an association will not increase the chances of success.
5. Facebook has some unfavorable news about infringing on user privacy.
6. This is not the company's first attempt. A few years ago, Zuckerberg's company tried to launch Facebook Credits as a virtual currency. It allows users to purchase items on social networking platforms, but since it can only be used in a few countries, it is not a large number of users and has long since been forgotten.
Although not optimistic, Facebook's plan to issue money is still being carried out in an orderly manner. According to CNBC, in recent months, many important Instagram management personnel and employees have been transferred to Facebook's newly established blockchain group. These include Kevin Weil, former vice president of products, James Everingham, engineering director, and Hui Ding, director of infrastructure engineering. The team kept its work confidential, but reports have been made that the team is developing its own cryptocurrency under the leadership of former PayPal president David Marcus.
During the past weekend, Reuters quoted the Financial Times as saying that Facebook is negotiating with the US derivatives regulator's Commodity Futures Trading Commission (CFTC) on the digital currency plan. The head of the CFTC, Christopher Giancarlo, said regulators are in the early stages of negotiating with Facebook to understand whether the company's digital currency plan is part of the CFTC.
Is the blockchain world "leader" Block.one using Voice to complete the cornering overtaking for traditional social media such as Facebook? Or is Facebook using the blockchain technology to influence the existing pattern of the digital currency market based on the existing user resources?
A race around the two main topics of "social media" and "blockchain technology" has started.
Source: Shallot APP, copyright belongs to the author.