Opinion: Is the CCID blockchain rating really reliable?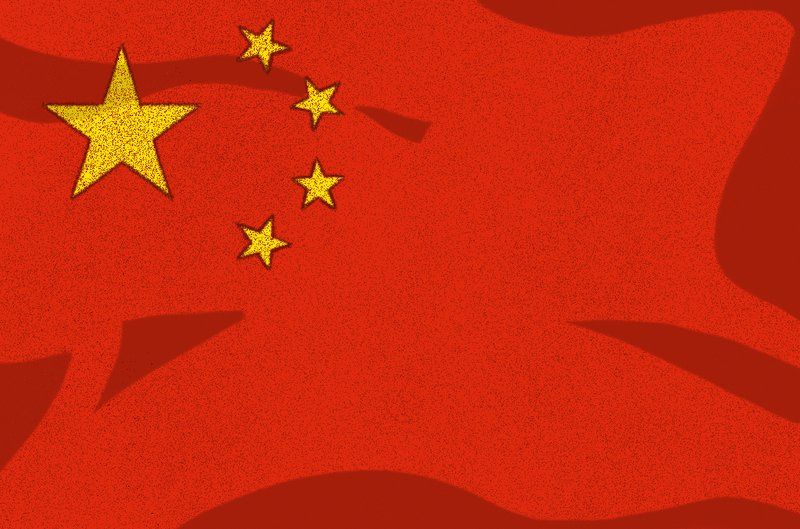 Although it is widely believed that the Chinese government is related to these ratings, this is not the case.
The Chinese government does not sponsor any rankings, does not support any rankings, and certainly does not make any rankings. You must understand this before you can better see the mood and cognitive bias of the wave field, NEO and EOS holders when these ratings come out.
The latest "Global Public Chain Technology Evaluation Index" released by CCID ranked EOS as the number one project, followed by Wave Field, Ethereum and BitShares. Bitcoin is ranked 15th.
"Ha ha! The Chinese government says that my pass is as good as gold! Sun Yuchen is the savior! Let's get together to the moon! Everyone is a millionaire!" Many people responded to these rankings roughly.
Why does the Chinese government approve these ratings? This is puzzling – because in this country too, off-exchange OTC transactions have been banned, and the government has generally adopted a tougher attitude toward digital currencies. But don't worry too much, because these ratings are not really from the official government of China, but from an independent rating agency under the Ministry of Industry and Information Technology of China.
However, whether it is a government or a private institution, the source of information does not change the most fundamental point: these ratings (and the items they sell) are a worthless assessment of the head digital assets in the industry.
CCID Rating does not have any government background
This is not the first time CCID has released a digital currency rating, and this is not the first time it has been mistakenly classified as a government act. Perhaps for some readers, the name CCID looks solemn and formal, but Primitive co-founder Dovey Wan told me that this is the unofficial English name of the institute. The company's Chinese name is Sadie, and has little to do with the government.
This misunderstanding can also be based on the fact that it is energy. When the rating was first introduced in the summer of 2018, the Chinese media described its source of information as coming from the Ministry of Industry and Information Technology of China. In an article in the South China Morning Post entitled "China's Ministry of Industry and Information Technology will announce blockchain project ratings – including Bitcoin" , reporter Amanda Lee writes that CCID is deeply involved in the blockchain industry. It is also called a "government-backed institution."
It is a misunderstanding that Sadie "has the support of the Ministry of Industry and Information Technology of China" is not accurate. The report said that this support means that all research comes directly from the government, which is like a scientific study funded by the US government.
"Western readers exaggerate the significance of state-owned enterprises; CCID does not have any ready-made government agencies to dictate what they do or don't do, " said Ben Yorke, a US blockchain and technology blogger who lives in China. "In China, More than 150,000 state-owned companies have received government 'support'."
On Twitter, Yorke also expressed similar views on the reaction of Western audiences. He believes that "most people who know China will ignore such a list."
Yorke contacted the list maker and explained, "The man and I said on the phone that the rankings are independent… (they) are not officially supported by the Ministry of Industry and Information Technology. If the ranking is more official, they will look more formal. Way."
At the same time, you can clearly understand that the company is an independent media and IT consulting company.
Rating is not completely fair and objective
Even if the ranking is "more official," it is difficult to treat it more seriously. But since this is not an official ranking, we will focus on what it is to be changed. We should treat this ranking less seriously.
First, "Ceddy's ratings are selective. They don't rank all of them, which seriously questions the integrity of the rating system," Yorke said. He knows this because he asked the Chinese blockchain project, the VeChain team, and why it was not included. The reason is that the chain only indicates that it does not participate in the rating.
This "opt-in" model also raises questions about the top 10 project rankings. For example, how can a project that has never been on the list suddenly enter the top five? Given the bribery that prevails in Chinese business activities, we can guess one or two.
"But this kind of behavior is hard to prove. This is in China – it is very common to pay for people here. If they don't reach certain agreements (or interests) with some items on the list, it will subvert me. "Three views", when I asked if my assumptions were fair, Yorke told me this.
In any case, considering the selectivity of these ratings, it is not surprising that six of the top 10 projects are mainly Chinese companies.
This is also the crux of the problem. If these ratings are in assessing the development, security, decentralization, and value of the public chain—many in the community see these principles as positive factors in the potential value of the blockchain—there is no reason for Bitcoin to be numerous. After the competitor, and still ranked 15th.
What are the stories behind the rankings?
Critics will point out that Tron is accused of copying white papers from other projects, and founder Sun Yuchen is notorious for publicizing the project (including at a free Twitter conference); EOS has run a year of ICO, earning 10 net profit. Billion dollars, but so far, it is only seen as a "beautified cloud server" (this is almost not decentralized); like TRON and EOS, NEO is not decentralized, mainly relying on NEO Foundation Project development; Steem's token supply reached an astonishing 80% before mining.
As for other projects, such as NULS, Ontology, and Public Trust, European and American readers may not understand. The criteria for judging these projects (such as the "creative" standard) and many cryptograms and cryptographers have little to do with reviewing the value of the public chain.
Although "basic technology" and "applicability" are also among these standards, the rating does not give reasons behind the advantages or even relevance of these projects in the public chain. For example, when centralization projects like EOS, TRON, and NEO can hardly be considered blockchains, how can people recognize that the underlying technology of some of these projects is the best in the blockchain industry?
In short, it is hard to believe that these ratings are objective and professional. People have the same doubts about the cryptocurrency rating of Weiss Ratings. In a recent update, Weiss ranked EOS, XRP and Bitcoin in the top three. The difference between the two lists (except EOS) is enough to see that this is an irresponsible investment evaluation strategy. Why do we have to listen to people who have no cryptography experience to tell us which digital assets are the best investments?
Unfortunately, this type of rating investment has been deeply embedded in the current financial system, so this will inevitably permeate the digital currency industry. I just want to say that the disadvantage of this rating has long been conclusive. Previously, when credit rating agencies rated AAA-rated securities and debt instruments, they contributed significantly to the Great Recession and the 2008-2009 subprime crisis.
Satoshi Nakamoto created Bitcoin to avoid the problems of traditional finance, not to continue them. So don't pay too much attention to these ratings. These rankings are neither from the Chinese government nor from traditional financial institutions.
We will continue to update Blocking; if you have any questions or suggestions, please contact us!
Was this article helpful?
93 out of 132 found this helpful