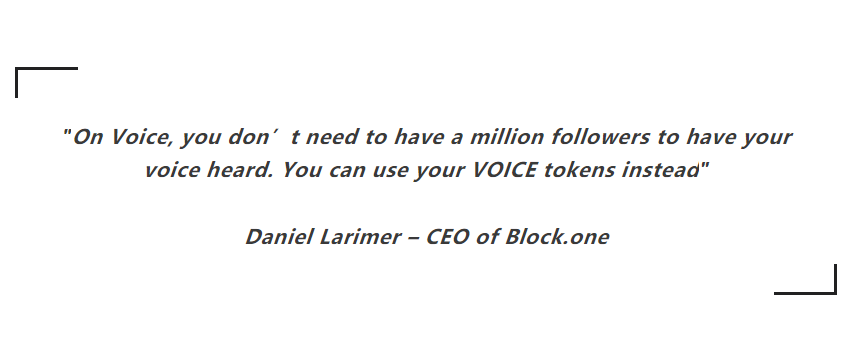 Yesterday, Block.one just finished his speech at the #B1June event in Washington, DC, USA. In the speech, Block.one CEO Brendan Blumer and CTO Daniel Larimer presented the new products. After interviewing dozens of guests on the spot, we found that for foreign community participants, it is generally believed that this conference is a milestone event in the history of cryptocurrency. At the same time, however, the domestic community has raised many questions.
We believe that there may be several reasons:
1. This conference covers a series of technological revolutions that take a while to digest and understand;
2, compared to the domestic press conference for a whole day, the 20-minute B1June is too short, and people are not conscious of the emptiness;
3. Several important products released this time, such as Coinbase Earn, are not commonly used by domestic users; YubiKey is more used in Internet companies in Silicon Valley; Voice is difficult to land in China due to domestic policy supervision of speech.
Overall, although this conference is not very "China", even so, it is still very important in the history of the blockchain. In this article, we will introduce some of the highlights of the conference to understand the value of this release and introduce the new Voice social media platform.
I. The EOS Earn Program – Education Incentive Program

The EOS Earn Program is an educational training program created by Coinbase and EOSIO's management team Block.one in New York, USA. The plan is to explain Coinbase's Former CTO, Balaji Srinivasan and VP of Engineer, Tim. Wagner. With the development of cryptocurrencies, especially the EOSIO ecosystem, there is a need in the industry to educate new users in a simpler, clearer and more precise way.
Coinbase and Block.one have achieved this goal. Starting today, users can start learning the basics of EOS through Coinbase Earn's video course system. After completing the course and passing the test, they will receive up to $10 worth of EOS tokens for free. .
This is a very good idea. For the "Little White User" who has not yet entered the blockchain world, there are certain learning costs for mining and trading to purchase tokens, and the "reward" method is relatively easy. Much more.
Coinbase and Block.one clearly hope that cryptocurrency is not only a game for speculators and technology enthusiasts, they hope to help more friends who are interested in EOS and want to know more through educational courses, and encourage them and Family sharing.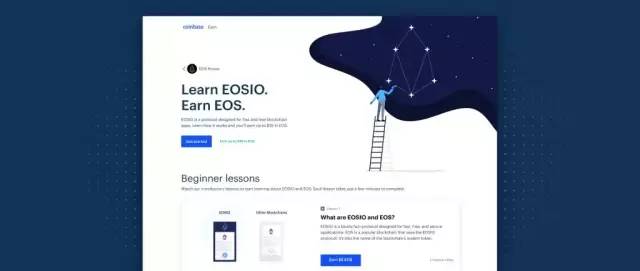 The EOS Earn program covers 5 basic topics:
What is EOSIO and EOS?

What is the DPOS (Delegated Proof of Stake) mechanism?

What is EOS Token?

CPU, NET and RAM: Resources on EOSIO

Develop applications using EOSIO (the EOS Studio IDE tools are also covered in this tutorial and developer documentation)
In the Earn Program, in addition to EOS, you can see other projects that have been expanded to 103 countries and regions. Coinbase said that cryptocurrencies with a total value of more than $100 million will be used to reward users of the course.
Second, EOSIO 2 – further optimize EOSIO performance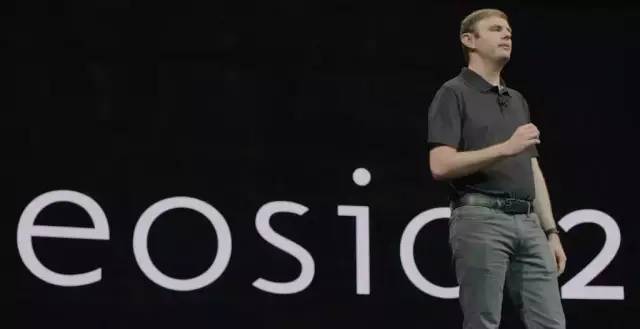 "EOSIO 2 is a new phase for us and the entire EOS community. It will help us make EOSIO the fastest, most scalable and most usable blockchain software in the world." Daniel Larimer – CTO Of Block.one
EOSIO 2 will introduce the EOS VM, a WebAssembly virtual machine designed for blockchain.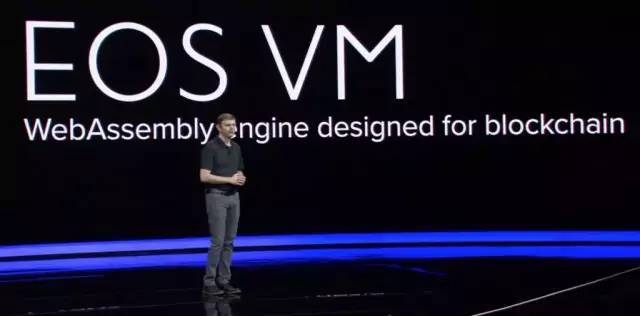 Currently, EOSIO software runs on the WABT engine. Compared to the first version of the Binaryen engine released a year ago, the WABT engine has doubled the speed of executing smart contracts. However, the newly released EOS VM engine directly boosts Binaryen's speed to an incredible 12 times!
Daniel Larimer has repeatedly mentioned EOSIO's multi-threaded operation on Twitter, and the EOS VM will be the first step toward fulfilling the promise. "An important feature of smart contracts is determinism. So far, no major compiler has been designed for determinism. The EOS VM is the first compiler designed for blockchains, designed to eliminate memory out-of-bounds access. Greatly solved the security problem. Up to 12 times performance improvement means that the performance of EOSIO can no longer be surpassed by other public chains in the short term."

EOSIO 2 will also enable users to sign chain transactions with any web browser via YubiKey using the WebAuthn Common Criteria, which allows users to bind keys to specific domain names or devices, which will greatly increase the number of large-scale transactions for blockchain users. safety.
WebAuthn is a recently accepted W3C-approved password-less standard that manages the global network. The integration of WebAuthn also indicates that Block.one will address the authentication of applications and services.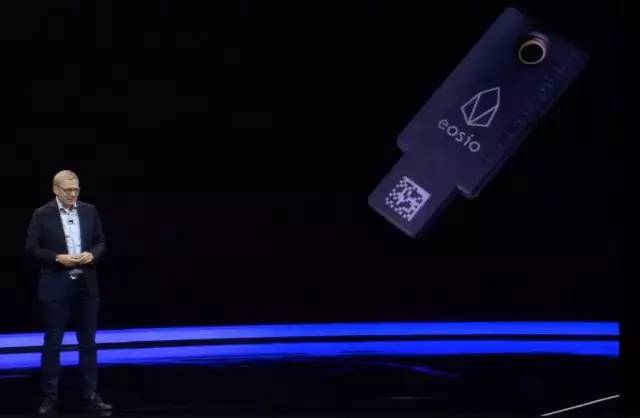 Third, VOICE – new blockchain social media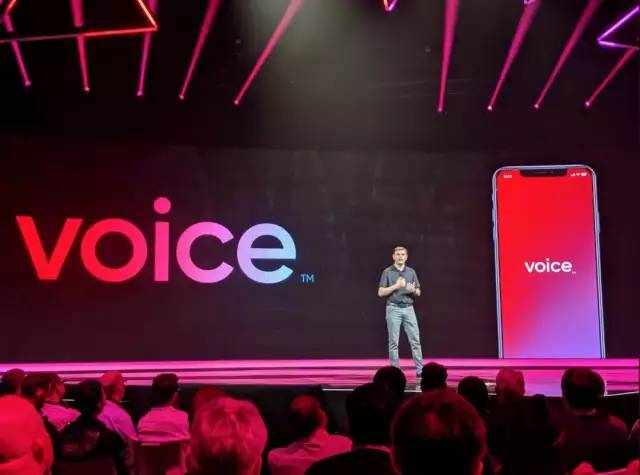 According to Brendan Blumer, current social media is not user friendly. Specifically, our content, data, and attention are all very valuable things. But now, the reward is the platform, not the user.
In accordance with some of the similar bidding and other aspects of the design, the platform obtained a lot of profits by auctioning our information to advertisers. Advertisers with the highest bids can also implicitly enforce the data preferences in our stream of information through algorithms and the like. These operations help the platform get a huge return, but the users themselves have not gained any value.
Voice will change that.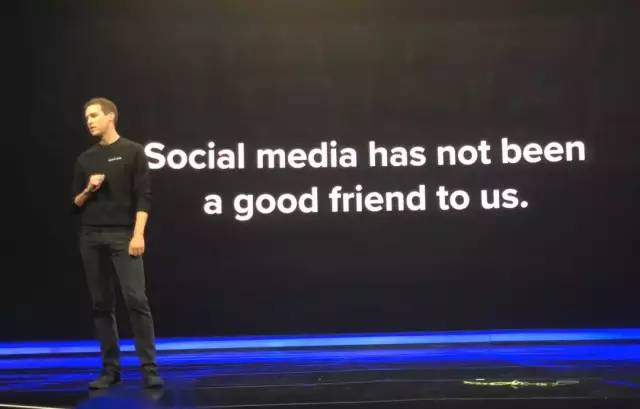 Voice will inspire the creation, sharing, discovery and promotion of premium content and create a social media platform comprised of real users. High-quality content will be self-looping on the platform, and users will benefit from their creativity and participation in the platform. These benefits are all implemented through smart contracts on the EOSIO blockchain.
This means that the content and interaction on the Voice will be open and transparent. All users, content contributors, and platforms use the same set of rules, no hidden algorithms, and no invisible benefits.
At the same time, Facebook, the world's leading social network, announced earlier that it would take the opposite direction – CEO Mark Zuckerberg outlined the "privacy-centric social network vision."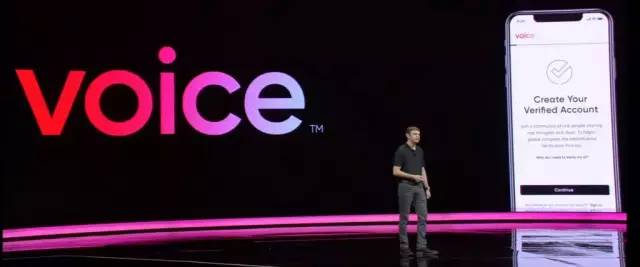 Voice tokens will be used to run various functions and rewards. Users can't get a Voice token by mining or trading, it can only be obtained by exciting content or conversations created by real users. Voice will use multi-step authentication to ensure that each account is unique and corresponds to the user's true identity.
When you post a message, other users can click on Like to support this message. Like is free, getting Like will give the author a Voice token as a reward, and more Like will make this message rank higher.
Daniel Larimer revealed on Twitter that the use of Voice tokens is based on the once-smashing EOS game Pixel Master Pixel Master (but obviously not for funds or gambling).
For example, a user can use a voice token to pin a message they post. If someone wants to put the message on a higher ranking, they need to pay more Voice tokens. If the other party does this, the system will return the Voice token that the user has paid through the contract. In addition, the user will also receive the premium portion of the Voice token paid by the other party as a reward.
Daniel Larimer believes that Voice token will be the most equitable token distribution solution in the world.
At the same time, Block.one also promises that users will also get a free EOS account when they sign up for the Voice platform. Not only that, but Block.one will also provide users with resources such as RAM that need to be mortgaged when using Voice.


The Voice platform is more than just a social media platform that will allow other applications on the EOS network to authenticate users. This is like a Facebook or WeChat account can be used to log in to most applications, users do not need to repeat registration, authentication and other KYC review operations on other applications.
This will revolutionize everything, as it will allow projects built on EOS to take advantage of Voice tokens to get traffic, making their promotion on EOS easier. Brendan Blumer believes that Steem does not require identity authentication, which creates some confusion. Voice will solve this problem completely.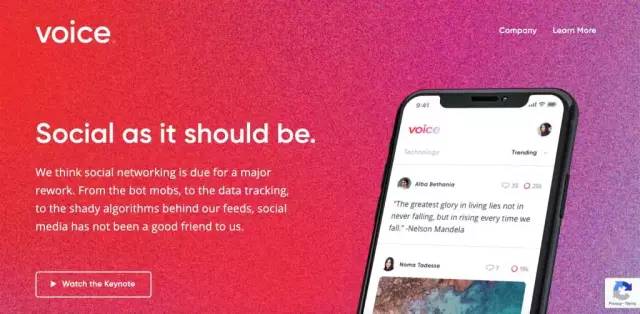 "As the first large-scale blockchain consumer application on EOSIO, Voice solves the centralization problem with UBI. Daniel Larimer's previous project, the Steemit platform, is also a similar social media project, with more than 500,000 hits at the peak.
With rich UGC token economic design experience, coupled with professional marketing team promotion. Voice will solve the problem of privacy and falsification of grievances to a great extent, and it is definitely more than a replica of Steemit. "It is reported that Block.one has hired the world's top Marketing team to convince more influential Influencers (big V) to produce content in Voice.
This concept and design is absolutely exciting. We will be looking forward to a more transparent, fair and equal social media software. The goal of Block.one will be not just the new Steemit, but the unicorns of the Internet industry like Facebook and Twitter.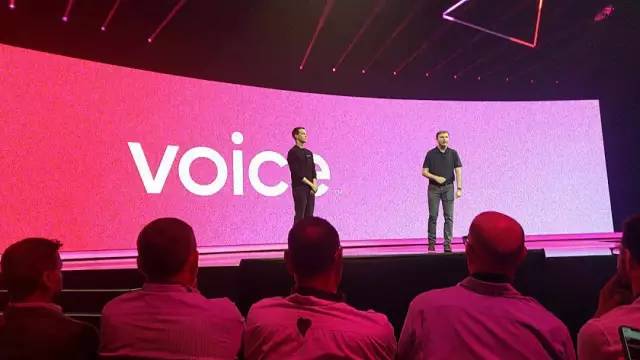 Thanks to Daniel Larimer, Brendan Blumer and the entire Block.one team.
Thanks to our good friend – Han Liu, Developer Relations @Block.one
The citations in the above are taken from Han Liu's social media.
Thank you all for all the efforts you have made in the past year.
-END-
Source: Obsidian Laboratory
Disclaimer: This article is the author's independent point of view, does not represent the position of the Blockchain Institute (Public Number), and does not constitute any investment advice or advice.