Facebook will announce a cryptocurrency project this month, and the node will have to pay $10 million.
According to Cointelegragh, social media giant Facebook will announce its cryptocurrency project this month and will allow employees participating in the project to receive the cryptocurrency as a wage. The report also stressed that Facebook plans to hand over control of the project to external participants to ensure that the project is not too centralized. A third party can pay $10 million as a node for the project to verify the transaction.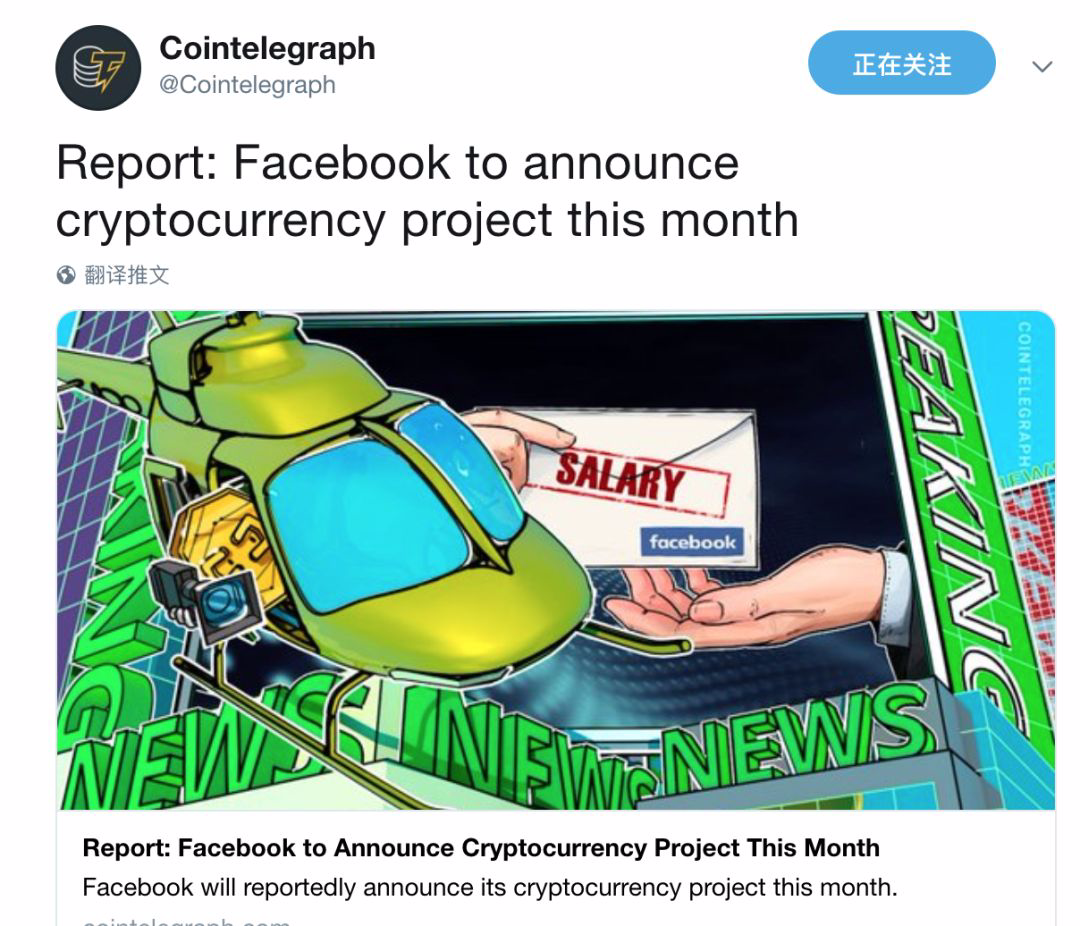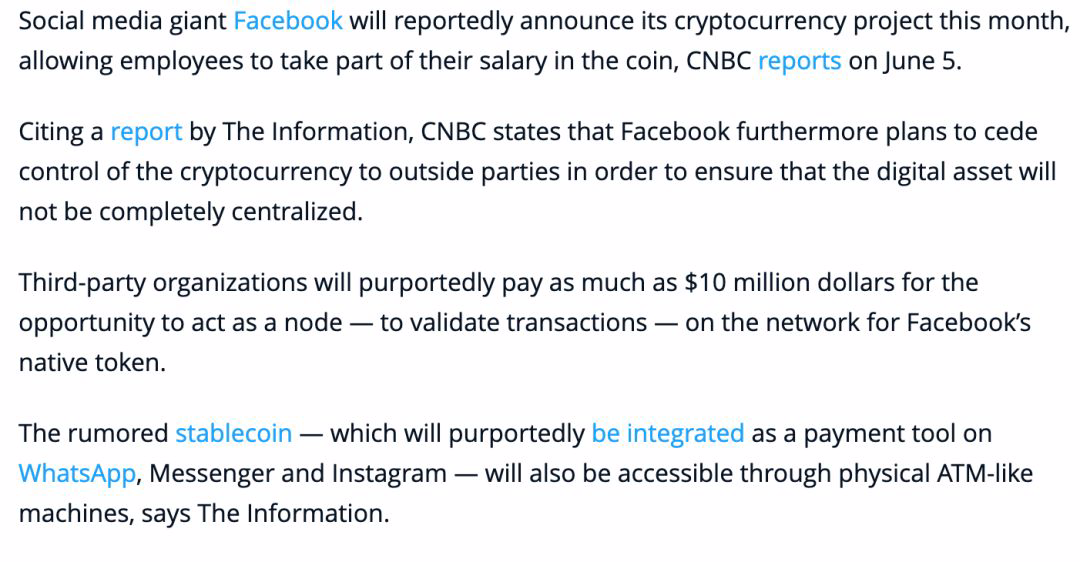 Bitcoin analyst Rhythm ridiculed this:
The project announced by Facebook this month will be more successful than Bitcoin.
More successful in reviewing transactions; easier to manipulate; easier to control.
I accept.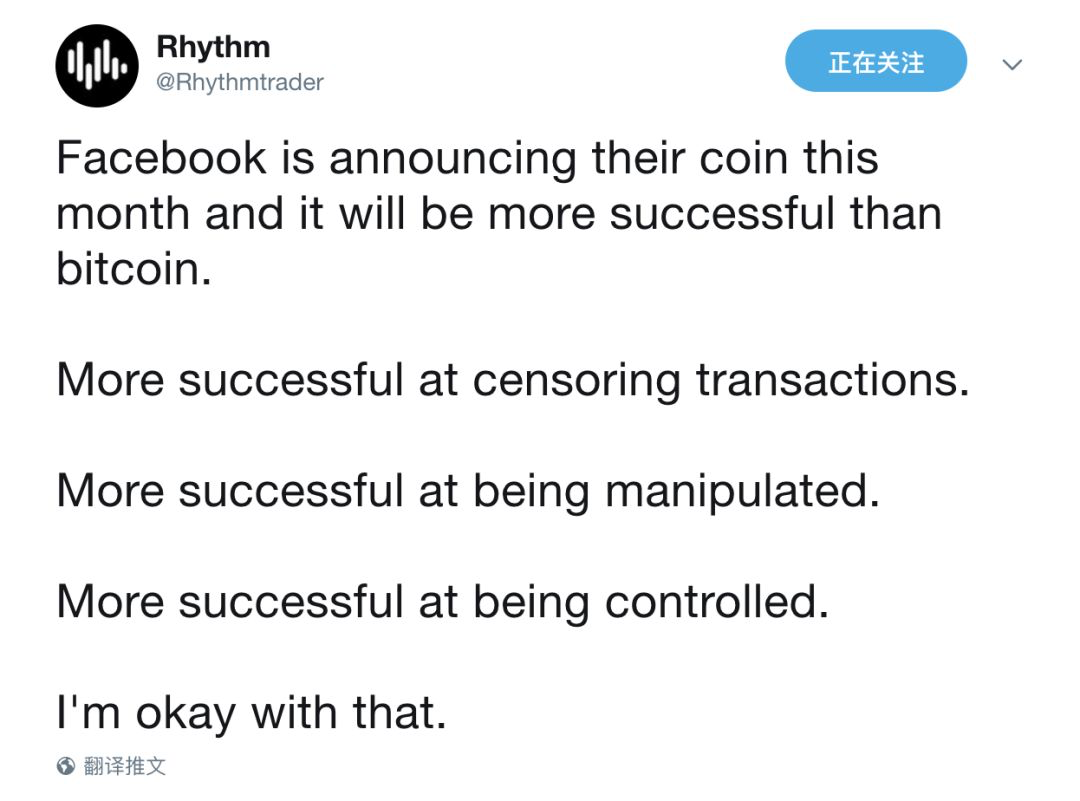 Analyst Zack Voell is more concerned about the $10 million node fee, he said:
Facebook will charge (institution) $10 million to run a GlobalCoin ( Note: GlobalCoin is the project's product name ) node, Bitcoin is no better than this.
Facebook's one-node operating license costs one hundred times more than the application for BitLicense, and is only slightly less than half the cumulative cost of one of the top five most expensive/safest open source blockchains.
Note: BitLicense is a generic term used by the New York State Department of Financial Services (NYSDFS) for business licenses for virtual currency activities. Bitstamp, Bitpay, Coinbase, Circle, etc. have all obtained this license.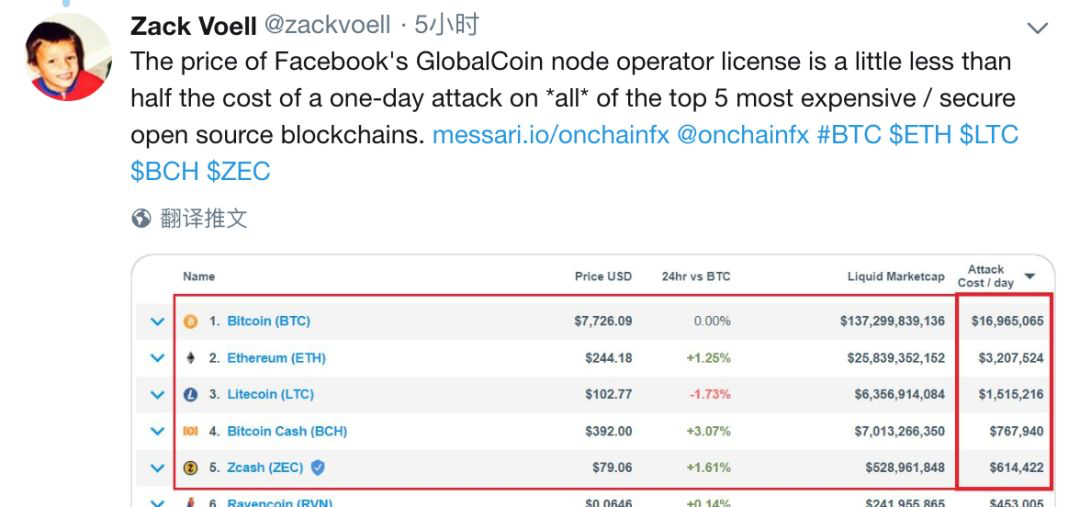 02 Poca Polkadot valuation is less than expected, or dream unicorn
According to Coindesk, the star cross-chain project Polkadot is seeking a $1.2 billion valuation blockage. Since January, the Web3 Foundation behind the Poca project has been seeking to raise $60 million through private placements.
According to informed sources, the three Chinese funds have agreed to invest 15 million US dollars for the DOT token of the project. According to this price, the valuation of Boca will be less than 1 billion US dollars, which will not reach the threshold of the unicorn.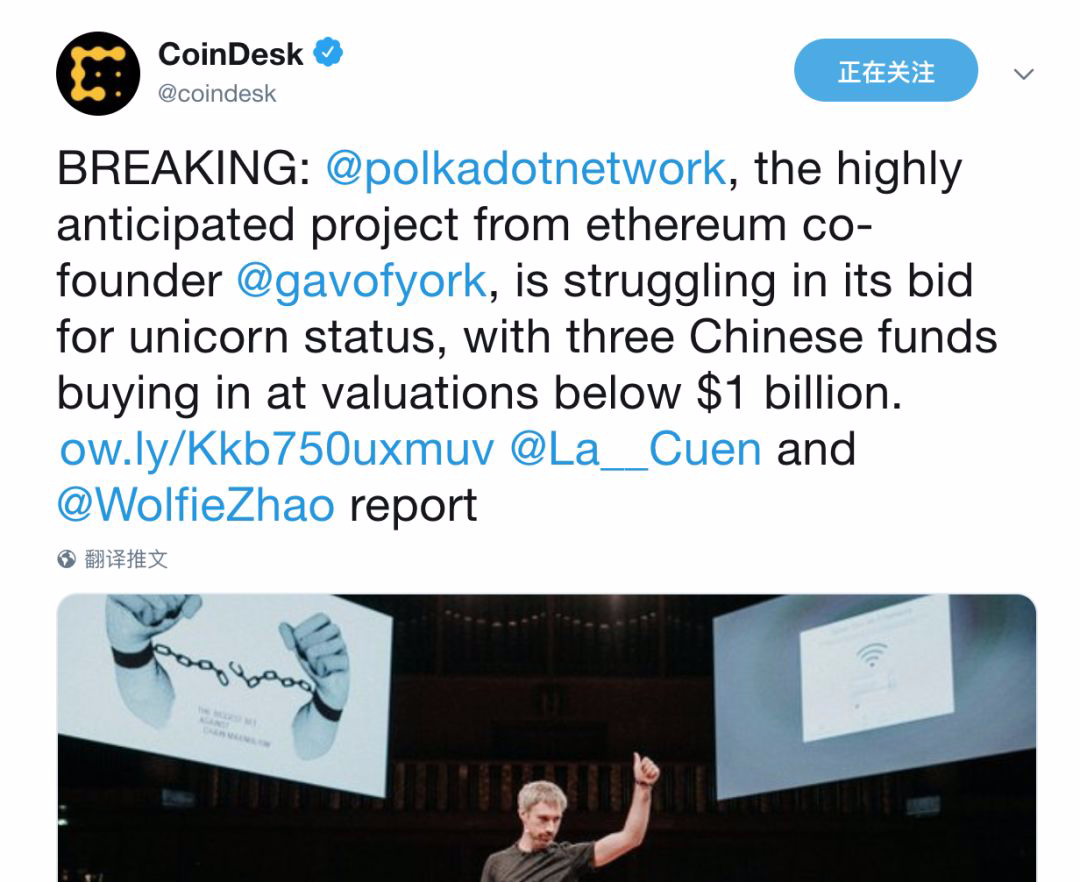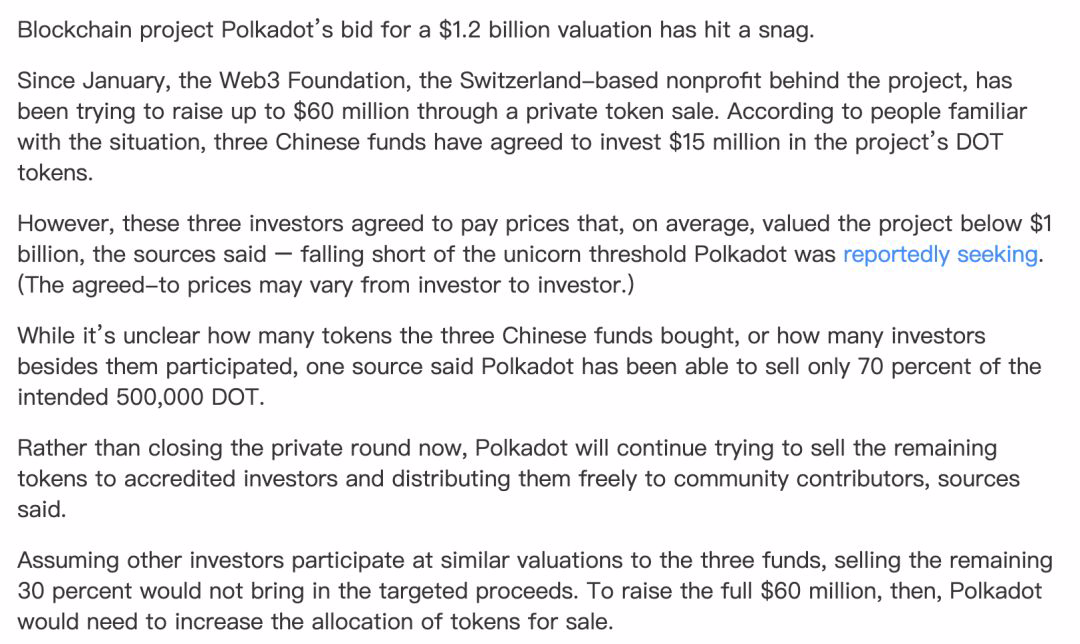 03 Wu Jihan will launch the new company Matrix before the end of July.
According to The Block, Wu Jihan, former CEO of Bitland, will launch a new startup, Matrix, by July. Matrix is ​​a hosting and trading company that is said to have initially hatched inside Bitcoin, which may become a major customer of Matrix.
It is said that the partner of Bitcoin can make Matrix become the "largest OTC trading platform in the world" overnight.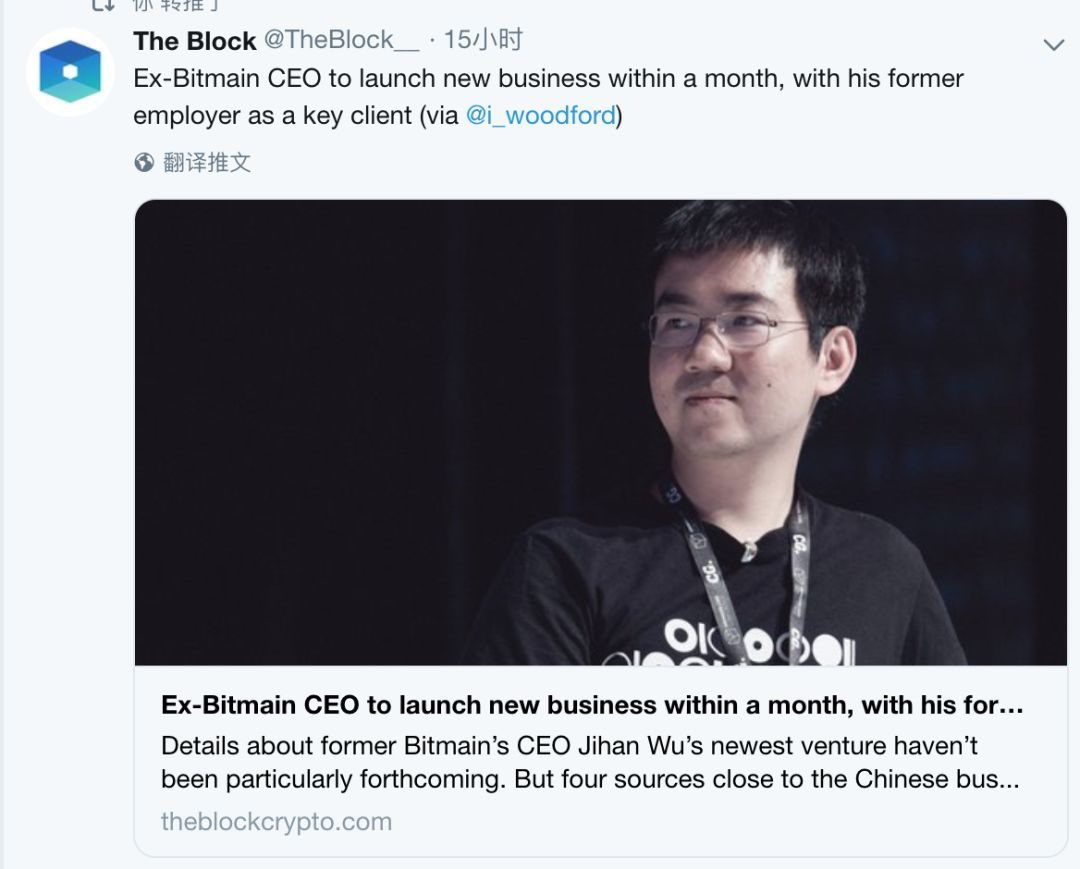 —— End ——
Source: Public No. Wildflowers