Twitter featured: EOS was downgraded and then exposed to DApp robots
01) Anthony Pompliano, Partner, Morgan Creek Digital:  
Amazon has just launched a credit card for under- creditors.
Facebook is launching cryptocurrency.
Ultimately, every technology company must become a financial technology company.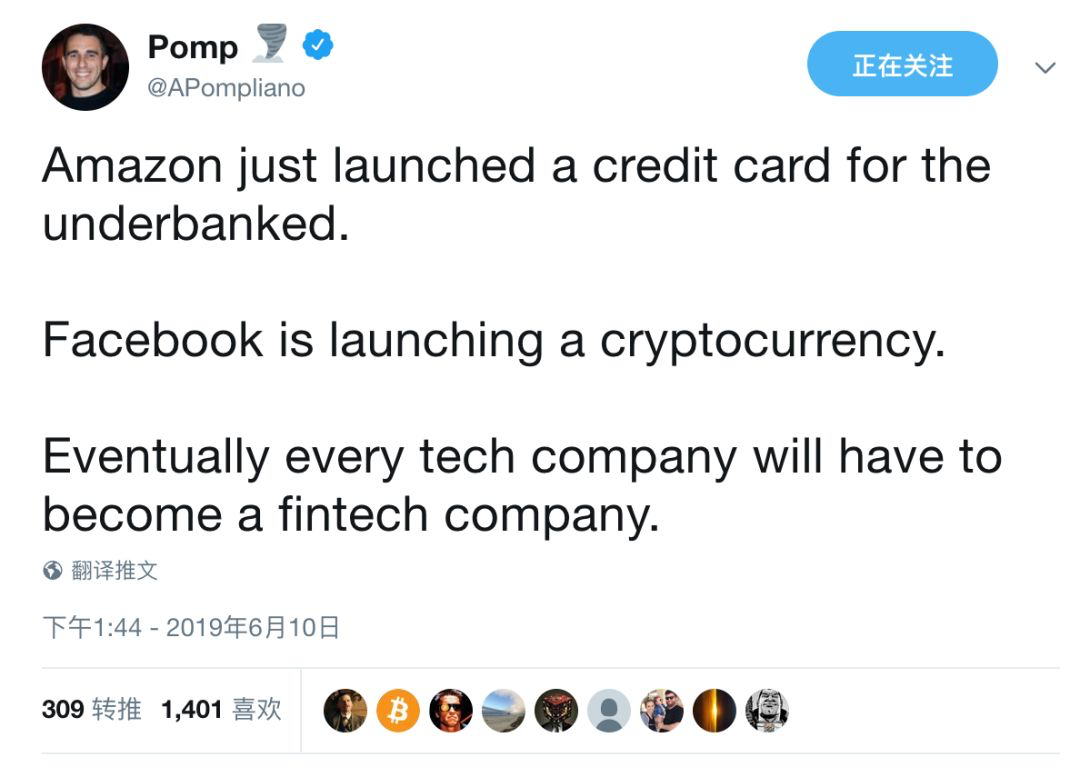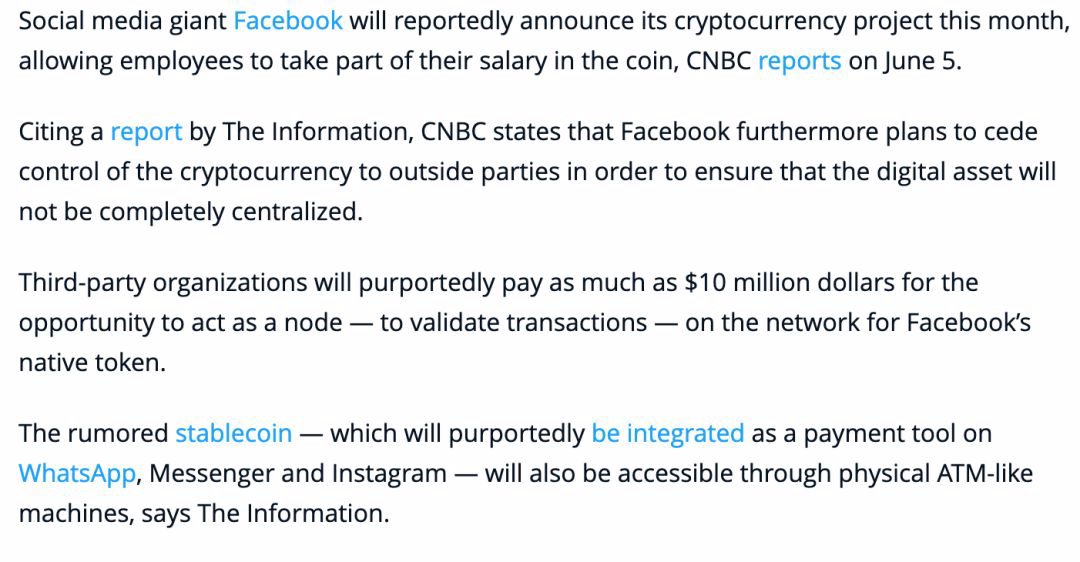 02) Ran Neuner, cryptocurrency analyst and CNBC presenter: :
The Wright currency (the trend) can give us a rough estimate of the halving of bitcoin.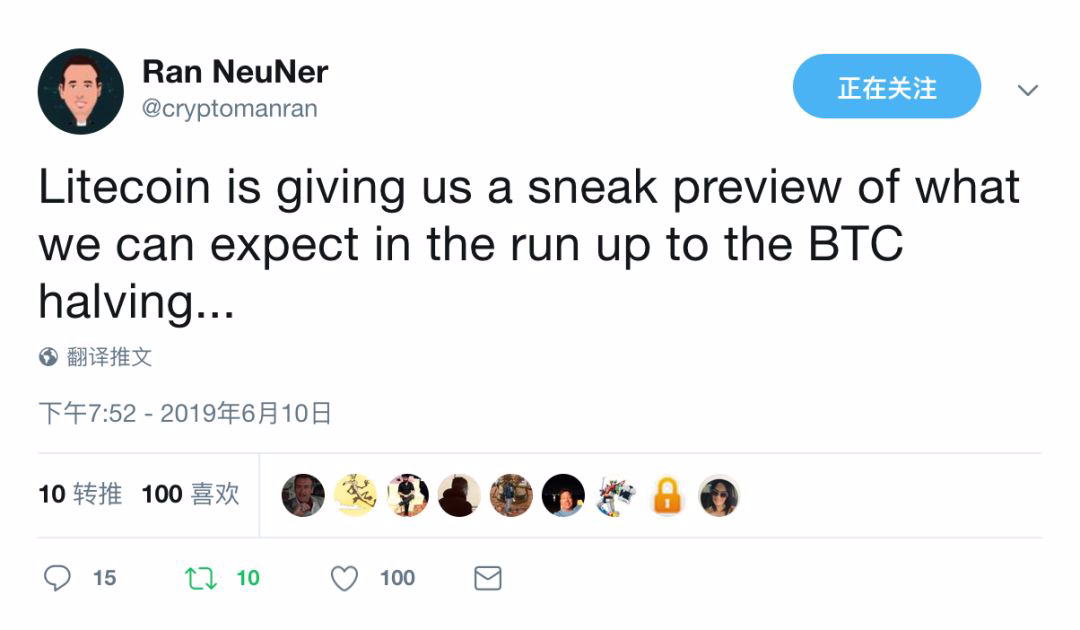 02 EOS second active Dapp is referred to a large number of robots
According to Coindesk, a report released by AnChain.AI shows that in the first quarter of 2019, Dapp had the equivalent of $6 million in transaction volume.
The report is the largest study of malicious robots in the EOS ecosystem, reporting that 51% of EOS Dapp's unique accounts and 75% of total transactions are driven by non-manual accounts.
AnChain CEO Victor Fang said that robotic activity threatens the integrity of the blockchain industry because user activity, total volume and daily volume are one of the most commonly used indicators for determining technical effectiveness, and this is precisely forgery. Content.
The study found that the most active Dapp in EOS had a weekly trading volume of $480 million, with robotic activity accounting for only a small portion. The backward Dapps take up a lot of suspicious transactions. The Dapp, which ranks second in activity, shows the most robotic brushing.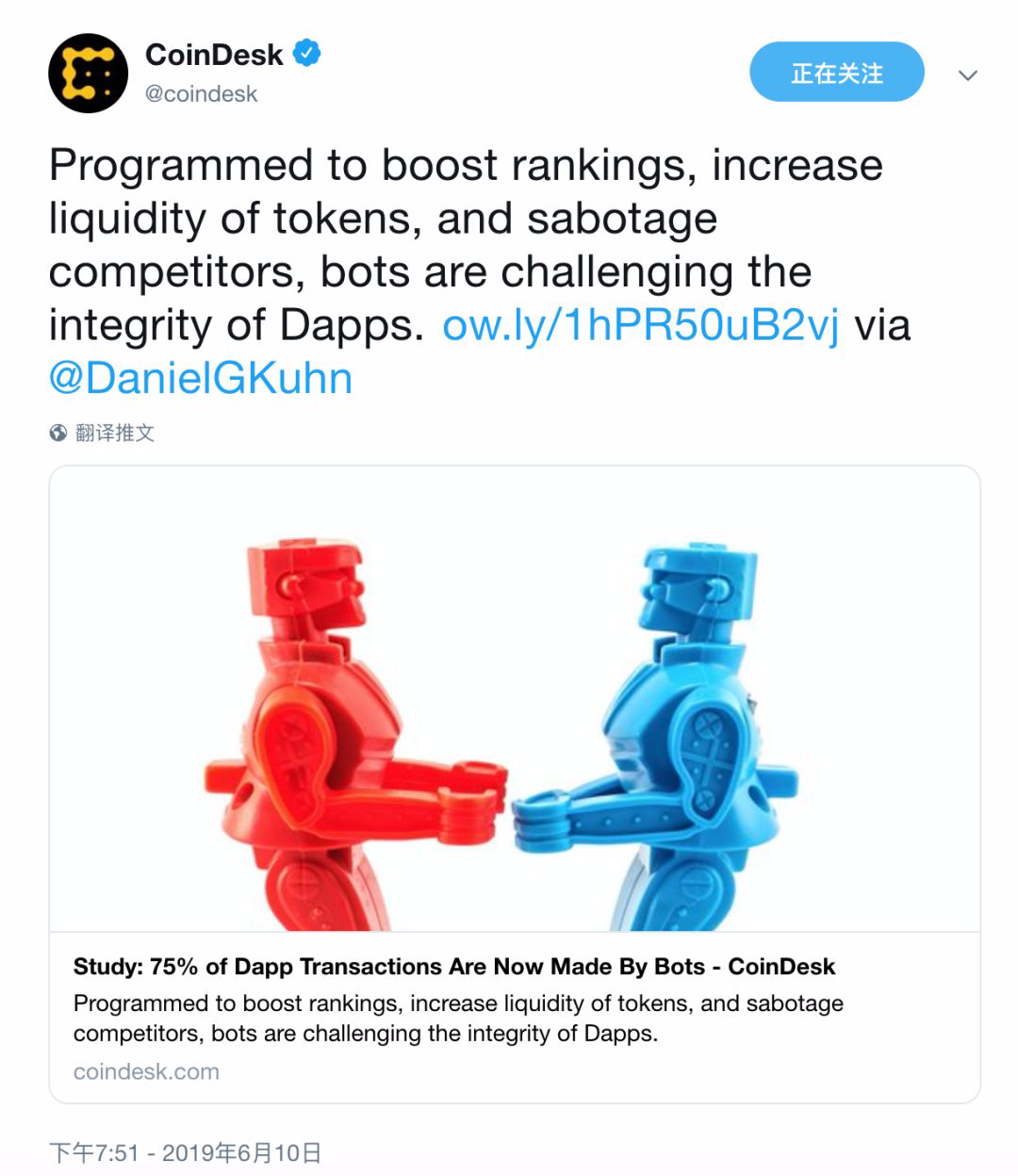 Earlier, Weiss ratings downgraded EOS and said:
EOS has a very serious centralization problem, and we have been discussing this issue since the main online line, but developers have turned a blind eye.
Now we can only look at the ADA to introduce a blockchain of true decentralized POS mechanisms.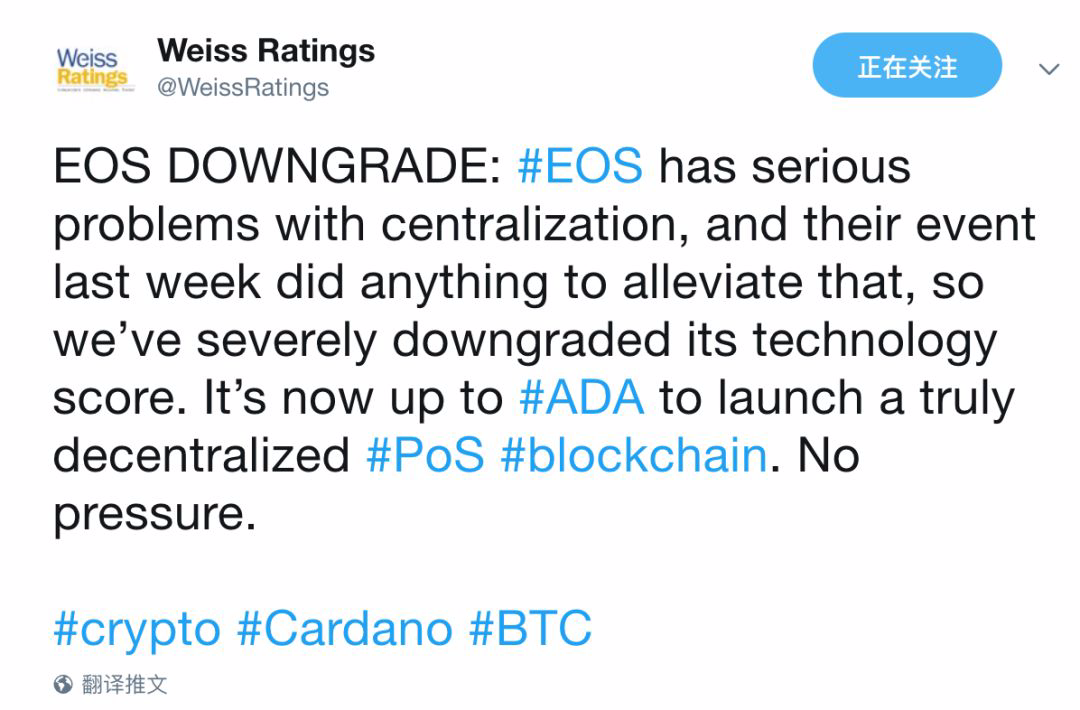 03 A large number of leeks purchased digital currency in 2017
The official official Twitter vote is issued:
Honestly, when did you start buying the first digital currency in your life?
As of press time, more than 40,000 people voted, and 58% voted for 2017. It seems that the bull market in 2017 really attracted a lot of harvesters (chives).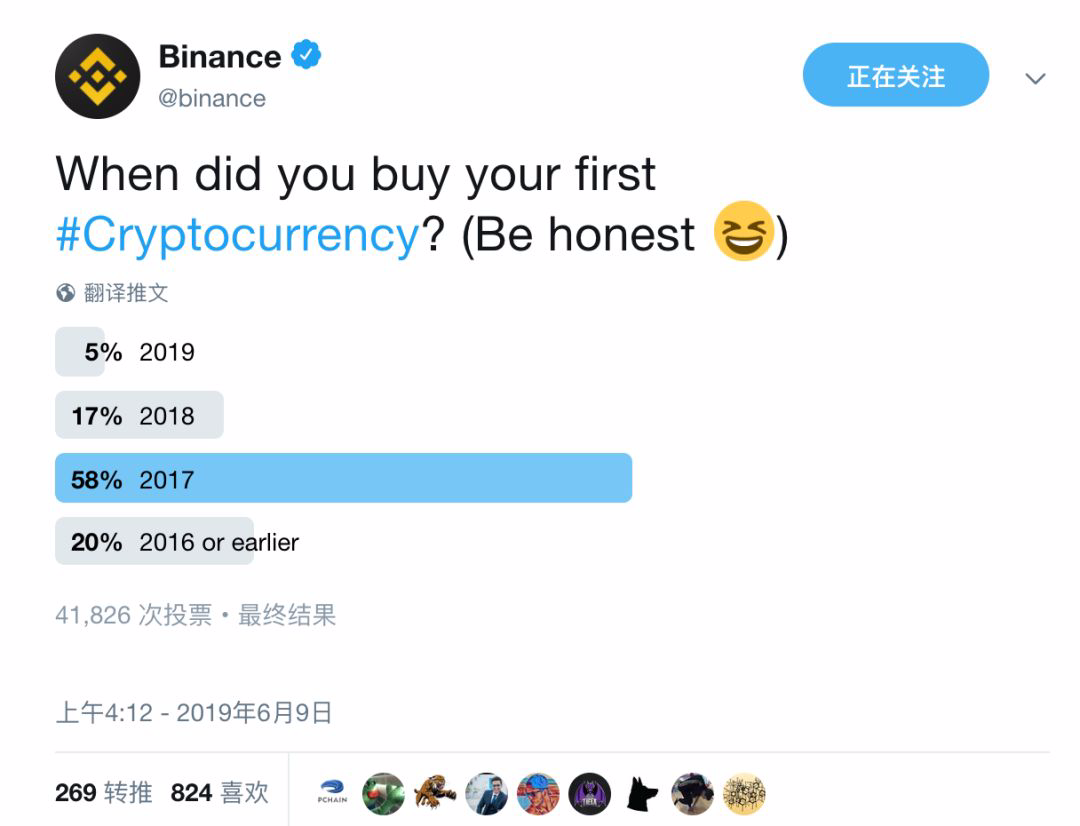 —— End ——
Source: Public No. Wildflowers
We will continue to update Blocking; if you have any questions or suggestions, please contact us!
Was this article helpful?
93 out of 132 found this helpful