People familiar with the blockchain industry may have heard of such well-known investment institutions as Pantera Capital, a16z and Union Square Ventures (USV), but you may have rarely heard of Digital Currency Group (hereinafter referred to as "DCG").
DCG's business model is similar to the Berkshire Hathaway Group, which is headed by Warren Buffett. It is a diversified group that combines holdings and investments. Currently, in the cryptocurrency market, DCG accounts for The most shares.
In the list of CB Insights and Crypto Fund Research, DCG ranks first in the blockchain investment institutions.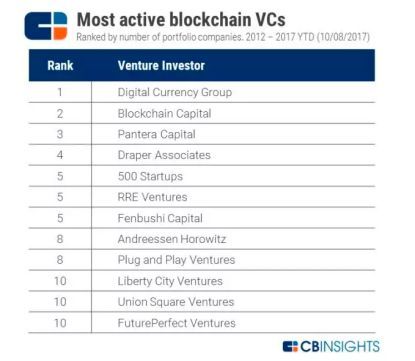 According to its official website data, DCG has invested in more than 150 blockchain companies in more than 30 countries around the world, and you can think of the blockchain basic business that you can think of.
Well-known Coindesk, Coinbase, Blockstream, Zcash, Circle, BitGo and other well-known projects are their portfolios. One of the largest cryptocurrency investment funds, Grayscale (grayscale investment) and large digital currency institution market maker Genesis, are among the rest.
Data from DCG official website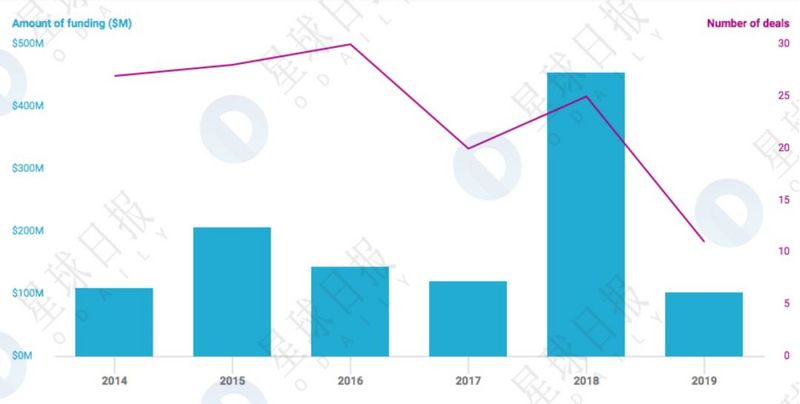 DCG's investment scale changes from 2014 to the present
In addition to digital currency and related payment applications, DCG's business has now extended to other stages of blockchain technology, including smart contracts, finance, and the Internet of Things. Its investment business is spread all over the world, with the widest distribution in North America, including Bitpesa, Bitoasis, Bitpagos and Surbtc, which provide digital currency transfer and payment services for the Middle East, East Africa and Latin America. The smart contract platform Rootstock, which is based in Mexico, is a bit of China. Currency Exchange Bitcoin China (BTCC), etc.
However, such a capital predator is rarely known. Odaily Planet Daily will be in this article to reveal this long-lost world's first blockchain fund.
Founder Barry Silbert: Leave after successful business and join cryptocurrency
DCG's founder, Barry Silbert, is a crazy fan of Bitcoin. Under his leadership, DCG has acquired and invested in blockchain companies around the world.
Barry Silbert won the first pot of gold in Bitcoin in 2011; in 2012, Barry founded Bitcon Opportunity Corp for angel investment in bitcoin-related fields; in 2013, he invested in Coinbase, Bitpay and Ripple as angel investors Start-up company; in 2014, he established blockchain-related companies such as digital currency trading company Genesis Global Trading and Bitcoin trust company Grayscale.
Barry Silbert is an investment banker at Houlihan Lokey and graduated with honors from the Goizueta Business School at Emory University.
Prior to founding DCG, Barry Silbert founded PrivateMarket, a private equity trading platform, in 2004 to enable private companies and investment funds to raise funds more effectively by streamlining complex trading workflows, investor entry and verification of investor certification. Its stakeholders provide liquidity.
SecondMarket became popular with social networking giant Facebook in the years before the 2012 IPO (IPO). The exchange has attracted many venture capitalists and startup employees because they want to sell the shares of these privately held startups to external investors such as hedge funds. The end result of this situation is that many Silicon Valley startups have introduced policies that restrict employees from trading stocks on private stock exchanges such as SecondMarket.
SecondMarket has received numerous honors in recent years, including being recognized as a technology pioneer by the World Economic Forum and honoring Forbes, Fast Company, Deloitte and other organizations. Barry Silbert has received a number of personal honours, including an annual entrepreneur by Ernst & Young and Crain's, and a list of "40 business elites under 40" named after Fortune magazine.
The company was acquired by Nasdaq in October 2015. At this point Barry Silbert has resigned.
In 2013, Barry Silbert proposed that SecondMarket board shareholders invest 3 million company funds to buy bitcoin. This has little to do with the company's business, and all board members are indifferent. One of the board's shareholders, Lawrence Lenihan, said: "I think this investment is too crazy, we can't argue."
Barry Silbert, who is addicted to cryptocurrencies, finally resigned as CEO of SeondMarket in 2014.
When she stepped down as CEO of SeondMarket, Silbert said: "I chose to leave a personal company that I need to manage every day, so I can devote myself to the virtual currency business. My enthusiasm for Bitcoin is well known, I think it is Time to make this change."
Silbert added that the move will formally separate SecondMarket from BIT (Bitcoin Investment Trust). This coincides with his announcement at the beginning of the year that BIT will be consistent with the establishment of a compliant Bitcoin trading platform in New York. As BIT CEO, BIT invested $2 million in SecondMarket in 2013
One of the key players on the board: the Celtics boss
According to DCG's official website, there are currently 16 members of the DCG Group.

In addition to Barry Silbert, the DCG board has two other key figures: Glenn Hutchins and Lawrence Lenihan.
Glenn Hutchins is one of the co-founders of Silver Lake, the world's leading technology investment company. He is also an AT&T, Nasdaq, Federal Reserve Bank of New York, Brookings Institution, and the Economic Club of New York. York) and director of the Center for American Progress.
He is a member of the Executive Board of the New York Presbyterian Hospital, a Boston Boss owner and executive board member, and an academician of the American Academy of Arts and Sciences. Earlier, he was a special adviser to President Clinton.
Lawrence Lenihan is the co-founder and co-CEO of Resonance. Resonance Design Group (RESONANCE) is one of the top ten design companies in the world. Resonance has won dozens of top awards such as Asian Design Award and Global Design Award. .
Prior to founding Resonance, Lawrence founded FirstMark Capital in New York City, which supports some of the most successful commercial companies on the market today, including Tommy John, Pinterest and Shopify.
Dismantling DCG investment logic and portfolio
Although DCG is mainly based on investment, it is not a pure VC itself, but also a blockchain startup incubator.
They believe that the company structure has better flexibility and a more diverse architecture than VC. First, because the blockchain technology is not yet mature and suitable for long-term investment and layout, the corporate structure established by investor funds held in the form of equity is more suitable than the fund structure that requires short- and medium-term returns and liquidity. Second, the company's structure is free to set up, buy companies and digital currencies. Finally, DCG can also seek to go public and get a wider source of funding.
Investors behind the company include financial giants, traditional manufacturing companies and media platforms: MasterCard, Western Union, Canadian Imperial Bank, New York Life Insurance Company, Pan American Risk Department, Chicago Mercantile Exchange Group, Foxconn, Prudential Group, etc. .
Naturally, many platforms for DCG investment are not aimed at subverting traditional industries. Instead, they use blockchain technology to transform the operational processes of traditional industries. Since the blockchain requires a consensus mechanism to build a trust system, it takes a high cost to establish a completely decentralized public chain. Existing privately available, or a private chain formed by agreements between several institutions. This is also in the interest of DCG Group investors.
Unlike other investment companies, DCG involves almost no token-based projects, and they invest in the blockchain infrastructure. Moreover, DCG's investment logic can be summarized into 12 words: grab the advanced field, spread the fishing net, buy out the track. "Buy the track" here means that DCG will vote for the strongest in every segment of the cryptocurrency industry and then support the growth of new startups.
Data from DCG official website
The above picture is a summary of the DCG official website's classification of its portfolio. The Odaily Planet Daily has been re-integrated according to the reading habits of Chinese readers:
1. Media and information transmission platform

Among the media companies that DCG invests in, it is worth mentioning CoinDesk. Founded in May 2013, CoinDesk is one of the earliest currency news sites and hosts a consensus conference every year.
Many domestic platforms use it as a source of foreign currency, as to whether they will use media messages to achieve the goal of manipulating currency prices. Silbert said, "We will not interfere with the operation of CoinDesk."
2. Exchange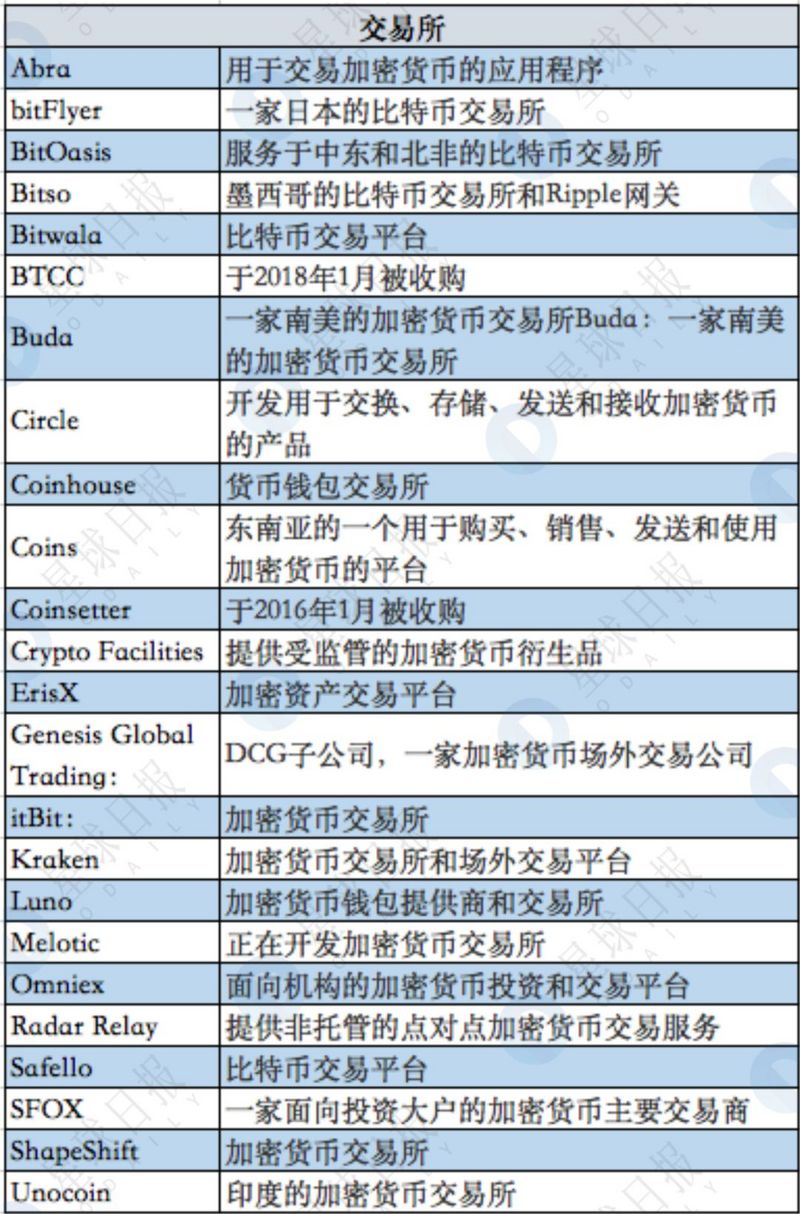 In DCG's portfolio, there are dozens of exchanges, including Kraken in the United States, bitFlyer in Japan, BitOasis in the Middle East and North Africa, Bitso in Mexico, SurBTC in Chile, and ShapeShift in Switzerland.
DCG invested in Coinbase, the largest US exchange, as early as 2013, with an initial investment of $6.1 million. Today, the number of users exceeds 10 million, and direct revenue in 2017 exceeded $1.5 billion. In 2015, DCG invested an additional $7 million. In February 2018, DCG invested in the Circle agency directly acquired the famous digital currency exchange P network Poloniex, which further expanded the user scale.
3. Trust
DCG subsidiary Grayscale (Grayscale) is a digital currency asset management company established in 2013. It has launched 9 trust funds with investment targets: BTC, BCH, ETH, ETC, ZEN, XLM, LTC, XRP and Zcash. Its asset management scale has grown to $3.5 billion.
Grayscale investment had the largest asset management in December 2017, reaching $3.5 billion, but it began to decline in 2018. At present, the asset management scale of grayscale investment is 793 million US dollars.
The figure below shows the current position of grayscale investment. Among the portfolios currently held by Grayscale Investments, the Bitcoin Investment Trust has the largest net worth of $743 million, followed by the Ether Classic, with a net fund value of $4,500 million.
Grayscale is particularly bullish on BTC, reporting that the vast majority of investments in the first quarter of 2019 were in its Bitcoin Investment Trust (BIT).
The DCG Group itself is an early heavy position holder of grayscale position tokens. There is a certain conflict of interest. However, if you have paid attention to Silbert's Twitter in the past, you will find that he has a frequent station ETC with 180,000 fans. The difference is online, this kind of behavior involving the manipulation of market prices, if one day will lead to the "care" of US regulators, investors have to sweat.
"I will polish all public stocks, fixed income or debt, and then enter 2017. I will only have cash, BTC, ETC and ZEC in my purse. The economic crisis is coming!" Barry Silbert (@barrysilbert)December 30, 2016.
4. Bank and payment
Another concern for DCG's portfolio is Silvergate Bank, a financial institution that has long supported Bitcoin companies.
When other banks close the door to cryptocurrency companies, the bank still provides banking services to cryptocurrency companies. The bank revealed that the bank has established a partnership with 15 cryptocurrency companies. As early as 2014, Silvergate CEO Alan Lane talked about bitcoin at a meeting of the California Banking Association.
As early as 2014, the cryptocurrency industry encountered great challenges in accepting banking services provided by traditional financial institutions, as many banks refused to open accounts for encryption companies or suddenly closed accounts that were not registered. Silvergate Bank provides bank accounts to Bitcoin startups.
In February 2018, Silbert confirmed by Twitter that DCG confirmed its investment in Silvergate Bank. According to a subsequent announcement by Silvergate, Silvergate had privately placed 9.5 million shares for a total of $114 million. These funds will be used to further support the bank. Financial technology deposit plan.
5. Infrastructure and underlying agreements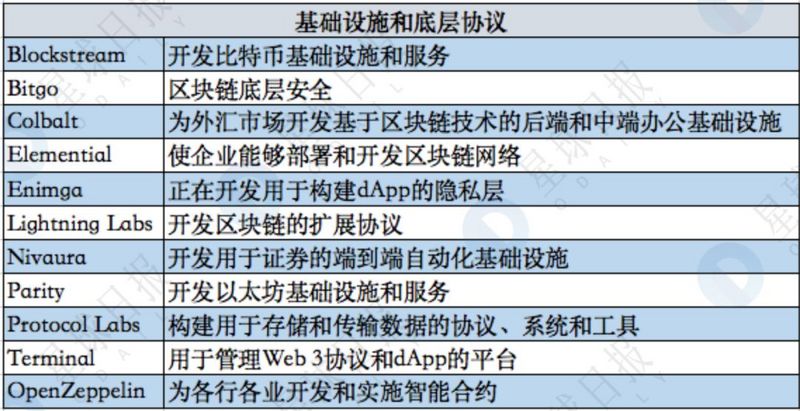 BitG, a blockchain security company invested by DCG, provides wallet hosting services for hundreds of exchanges within Bitfinex, Bitstamp and Kraken. In the United States, large-scale funds must have a compliant custodian, which is a prerequisite for institutional investors to enter. Just in September of this year, BitGo was licensed by US regulators to launch digital asset custody products.
6, cryptocurrency
With DCG portfolio statistics (in chronological order)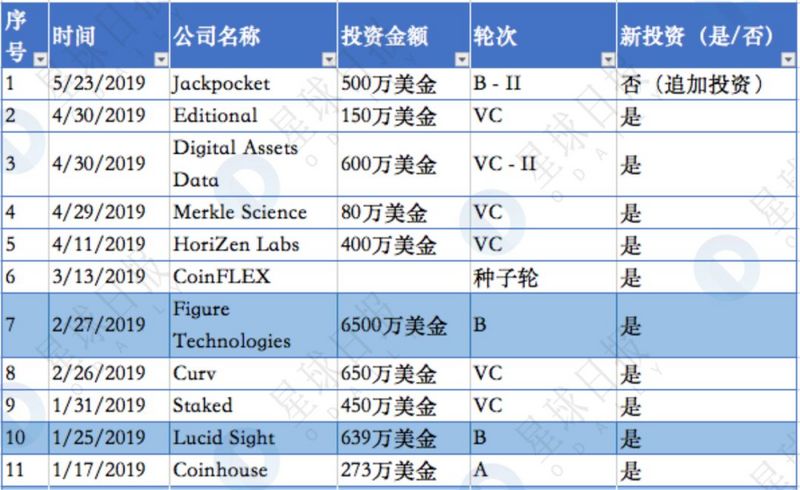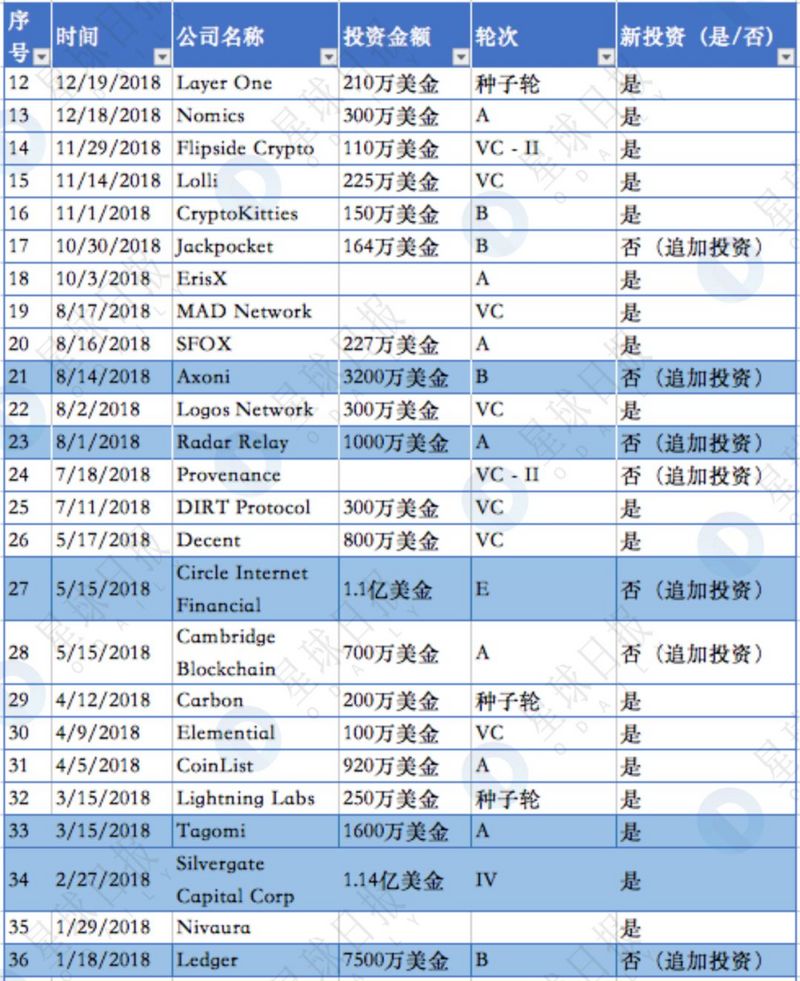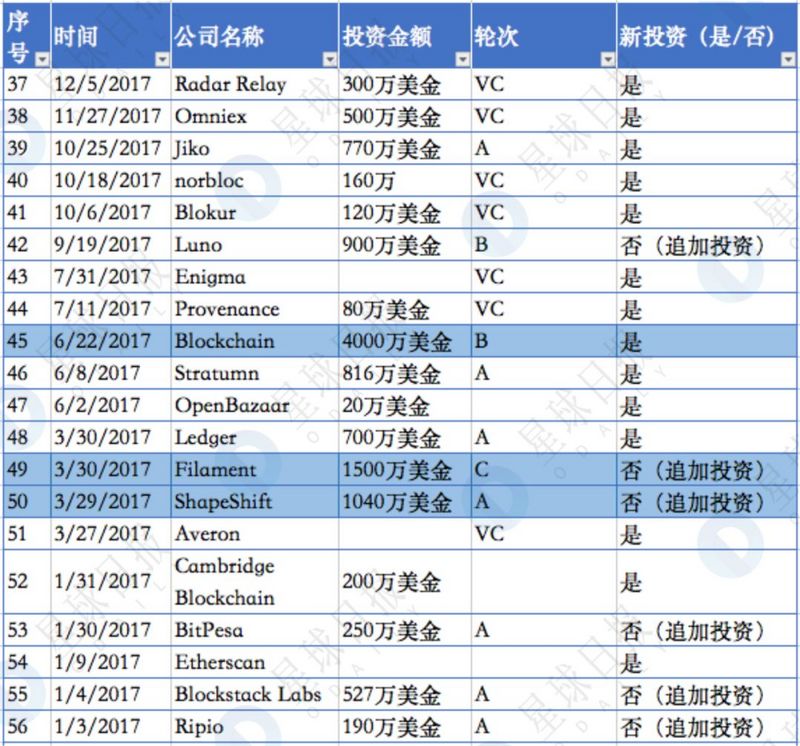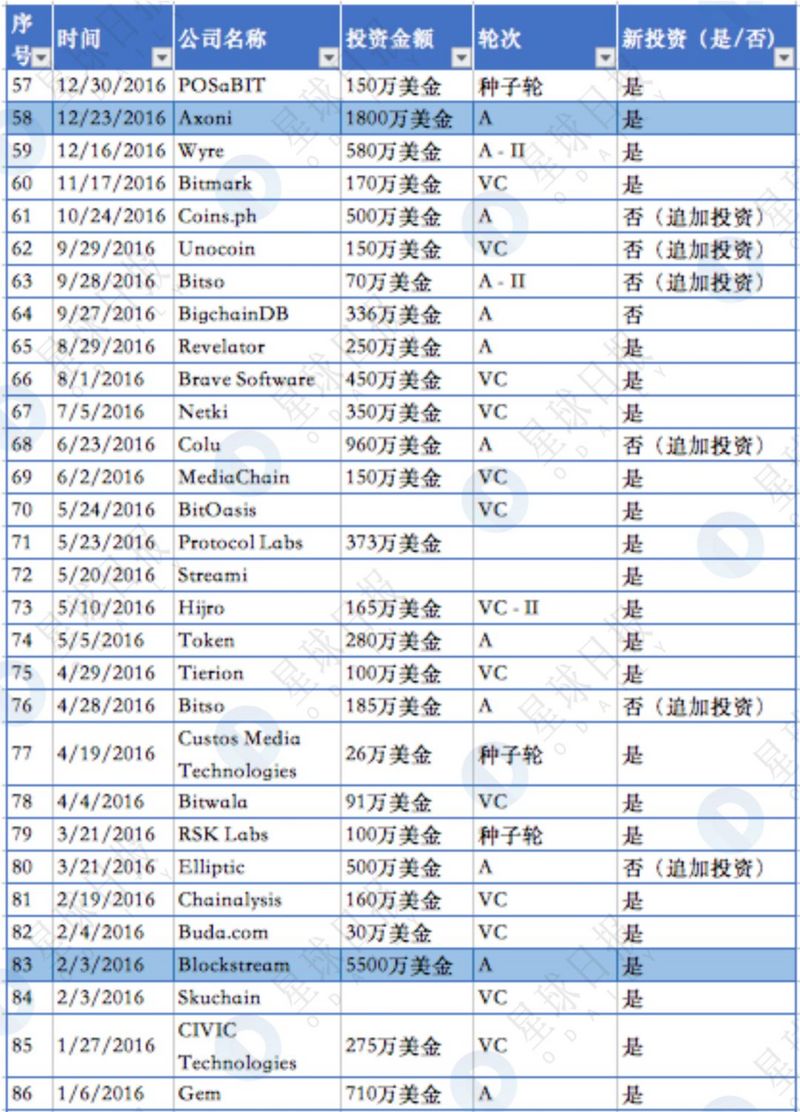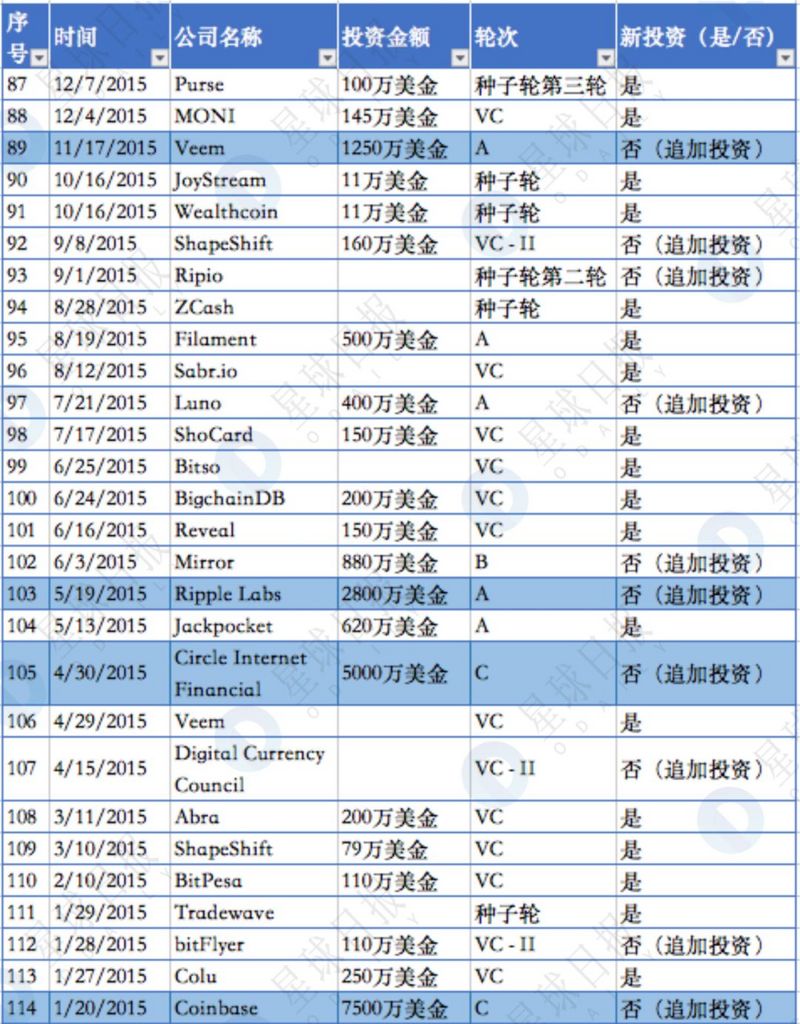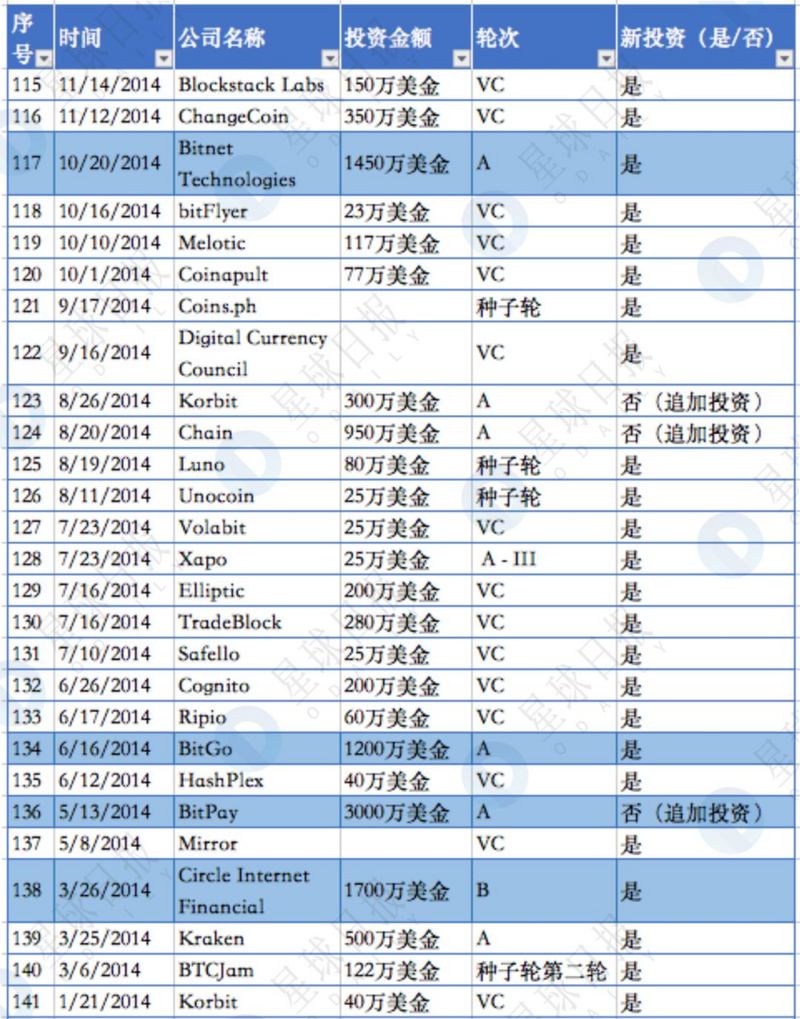 Wen | Wang Ye Editorial | Lu Xiaoming
Produced | Odaily Planet Daily (ID: o-daily)