Italy proposes to increase taxes on savings. What do you think of the big V?
Holger Zschapitz said: Italy recommends taxing savings stored in safes because its total deposits reach a new historical high.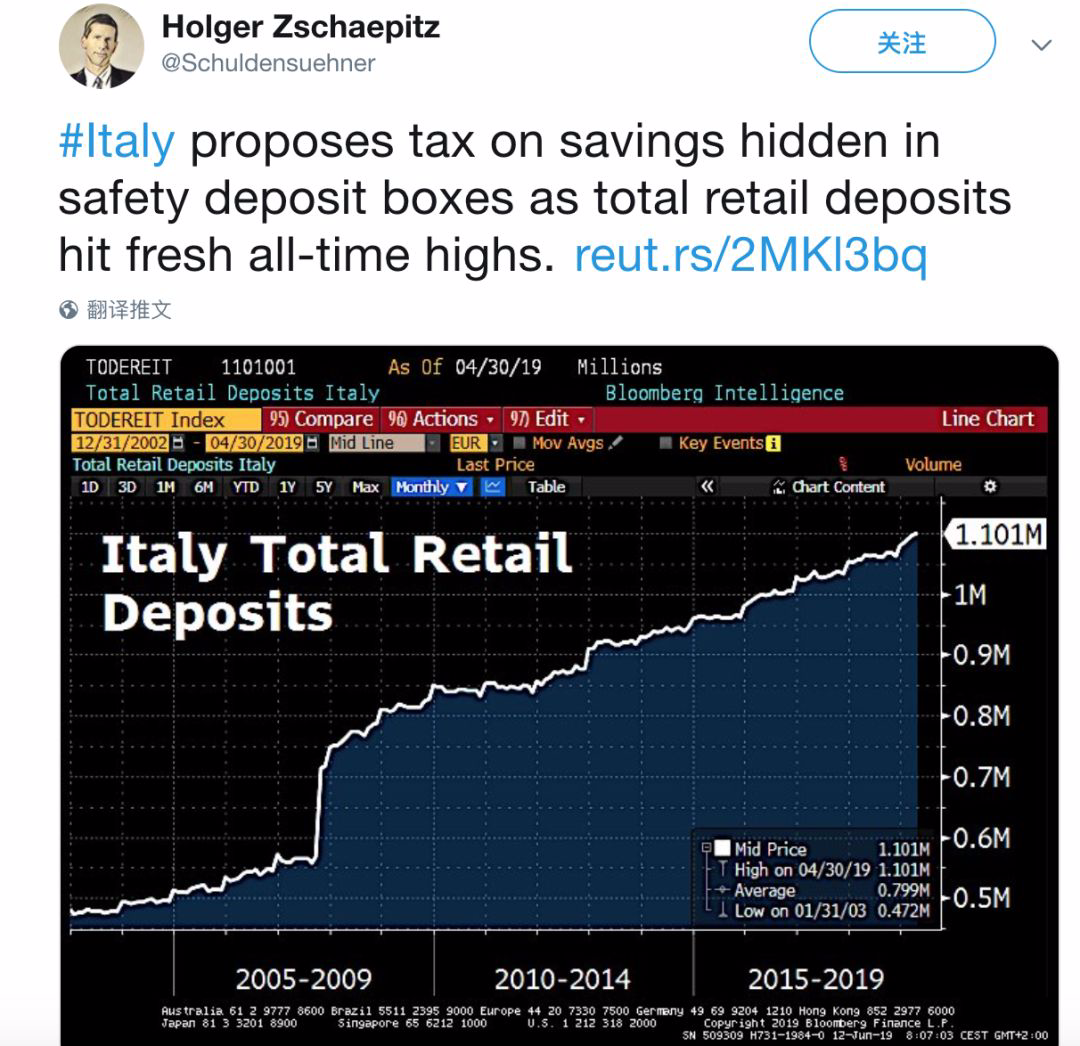 Bitcoin Magazine retweeted and commented: Italy wants to tax people who save money in the safe. What kind of government is this, want to tell you how to spend the money you earned from working hard? People all over the world need a currency that is not affected by anyone.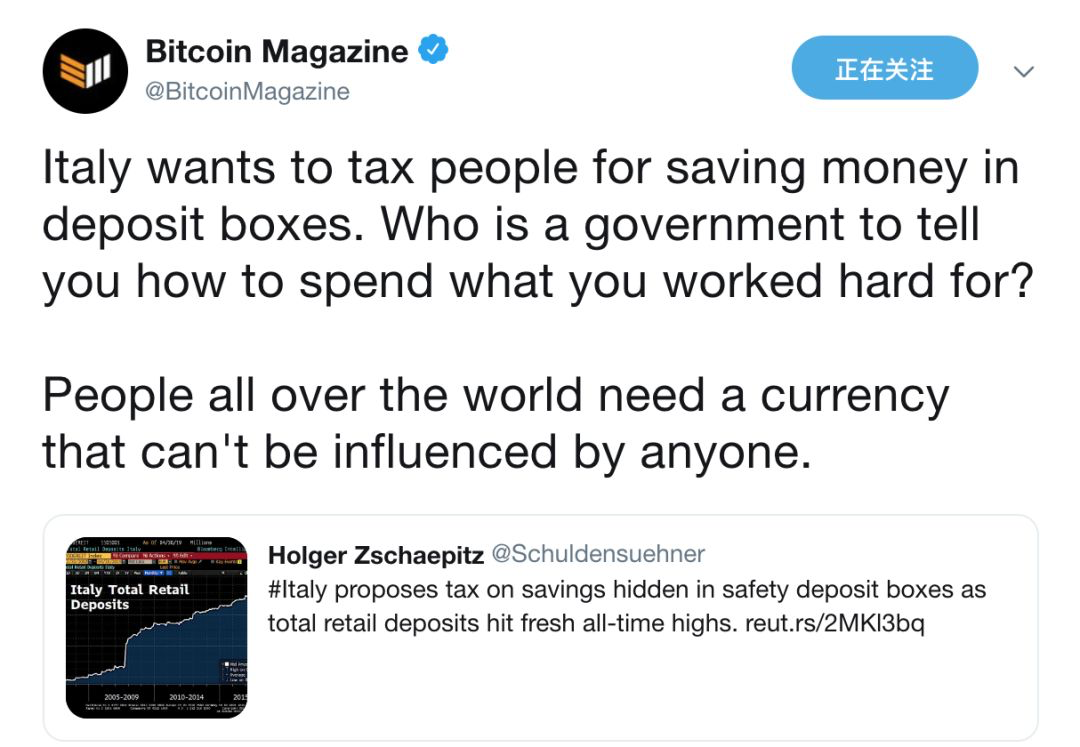 A netizen named True Hodlhaut commented: Monroe (XMR), a decentralized digital currency whose privacy cannot be tracked, can help in Italy (increased tax), India (holding digital currency or sentenced) .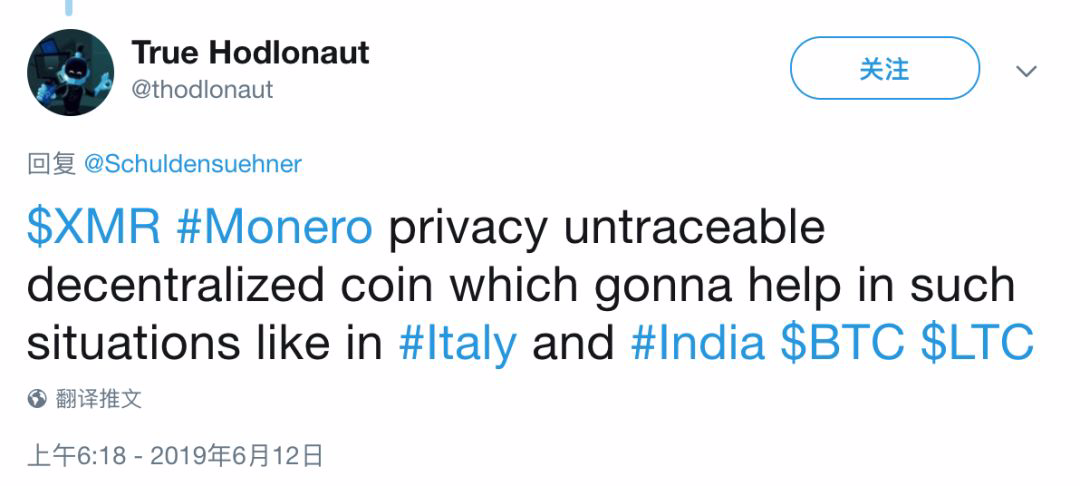 Morgan Stan co-founder Pomp also commented on this, he wrote: "The Italian Deputy Prime Minister has proposed a plan to tax the property and valuables held by citizens in personal safes. If more and more people in the world start to Don't be surprised when you need an unreviewable, unacceptable asset to store their wealth.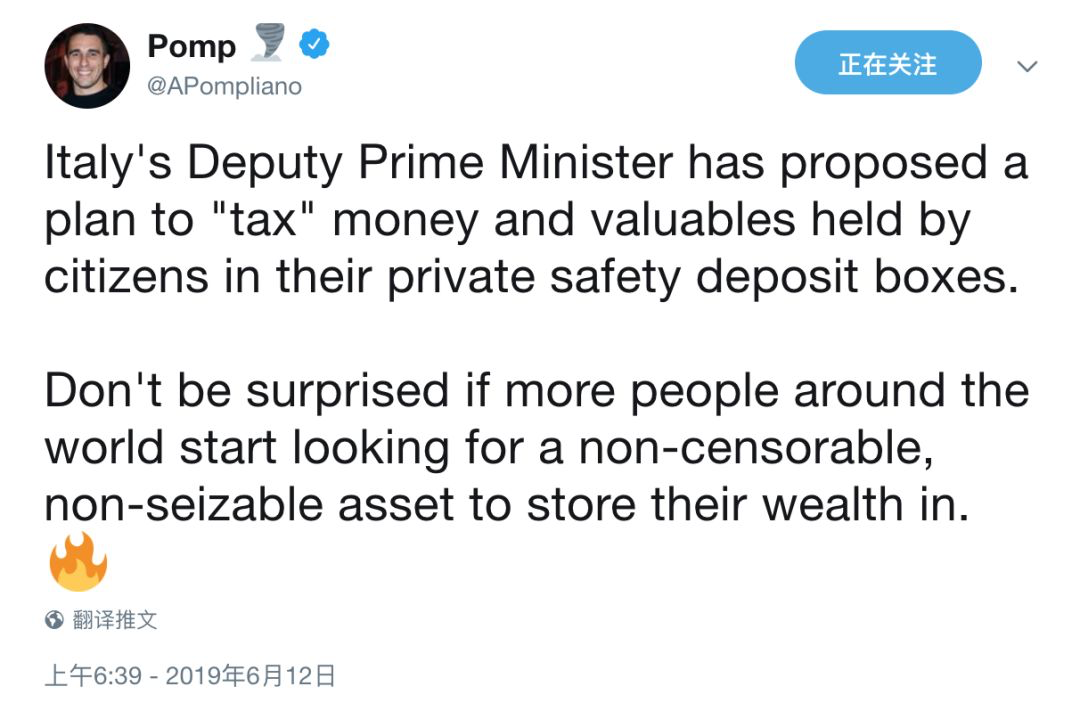 Angel investor WhalePanda commented directly: buy bitcoin.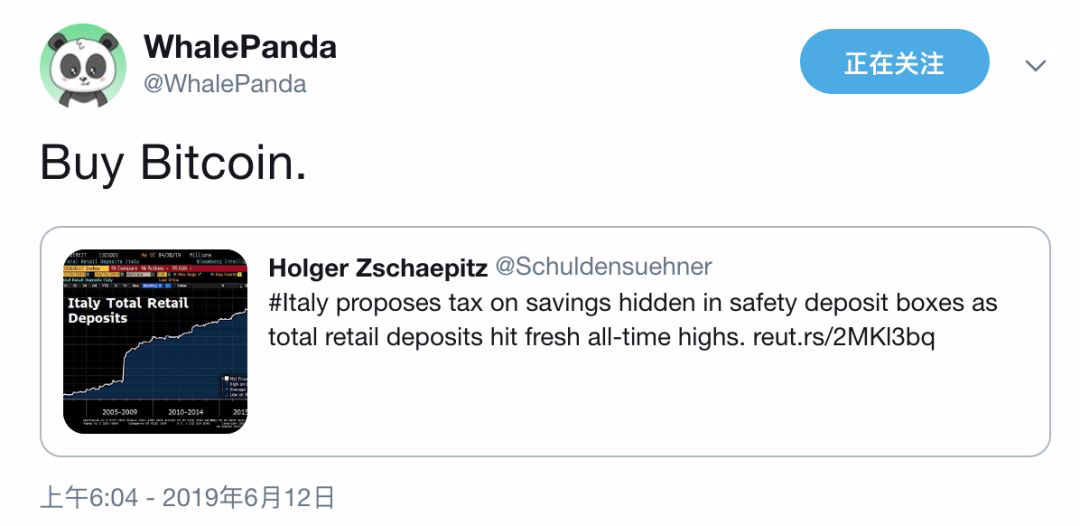 How many bitcoins are left for you before halving?
Bitcoin trader Rhythm:
Before the next bitcoin halving, 619,338 new bitcoins will be dug up.
Do you think there is still a lot of bitcoin left for you?
think carefully.
The Square Cash App is buying 10% of its users. (Note: According to the report released by Square, Cash App sold about $65 million in bitcoin in the first quarter of 2019.)
Grayscale investment is buying 21% of its investors. (Note: According to the grayscale investment data disclosure, the grayscale digital currency trust currently holds a total of 1.81 billion US dollars of bitcoin, and in April this year, it purchased 11,000 bitcoins.)
The demand is obvious and the supply is transparent.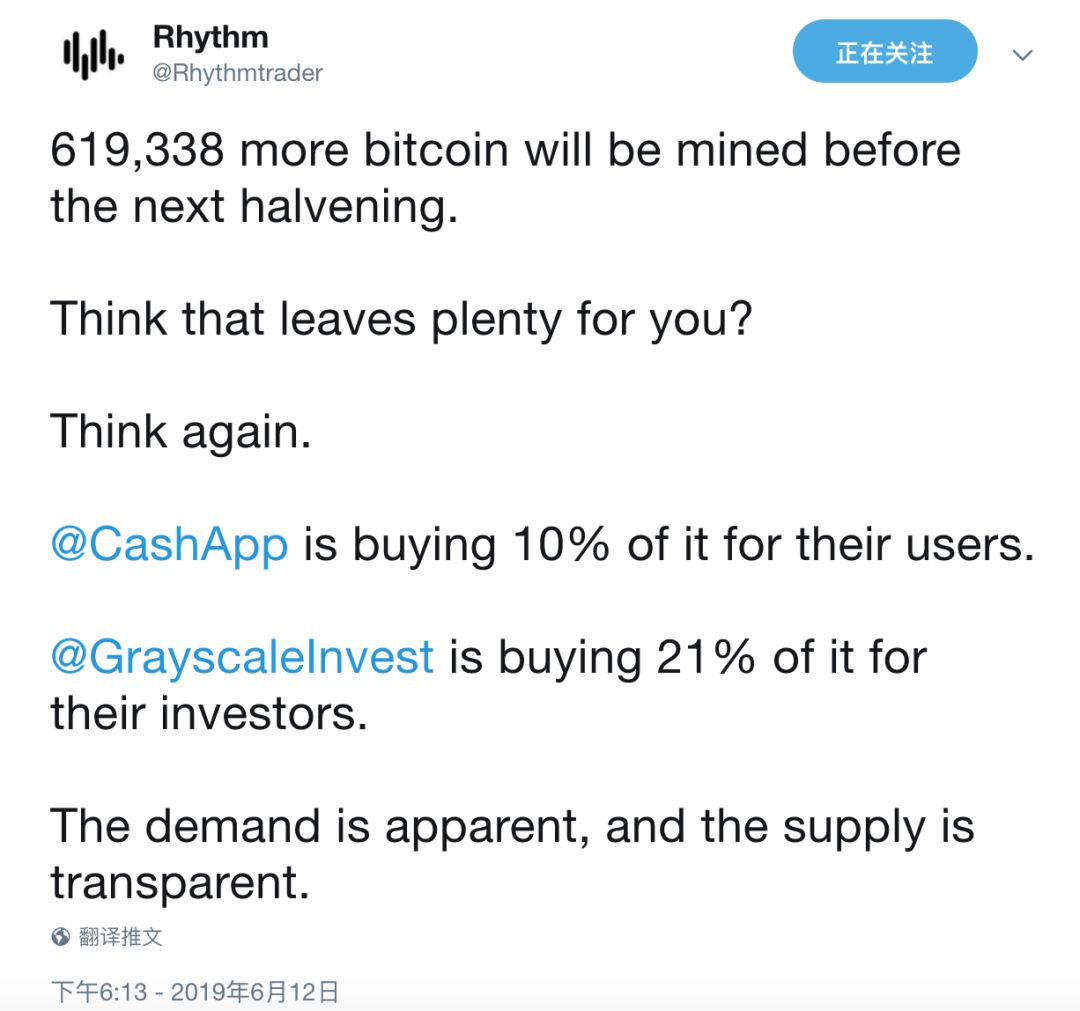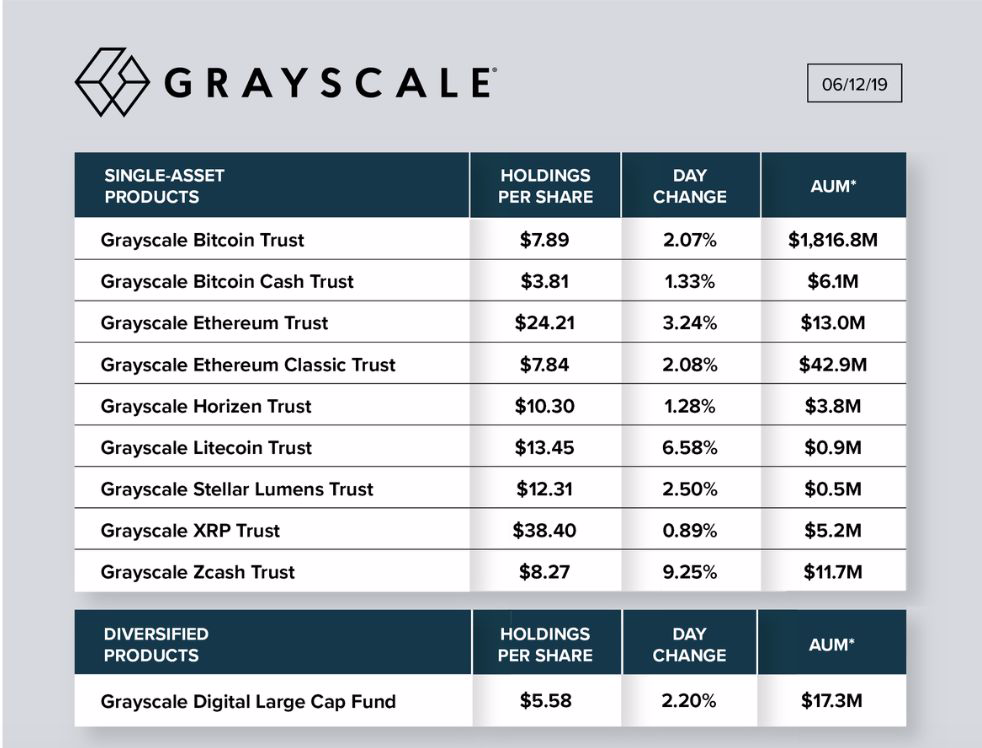 1. The wave field founder Sun Yuchen said that he will have lunch with Buffett in San Francisco on July 25.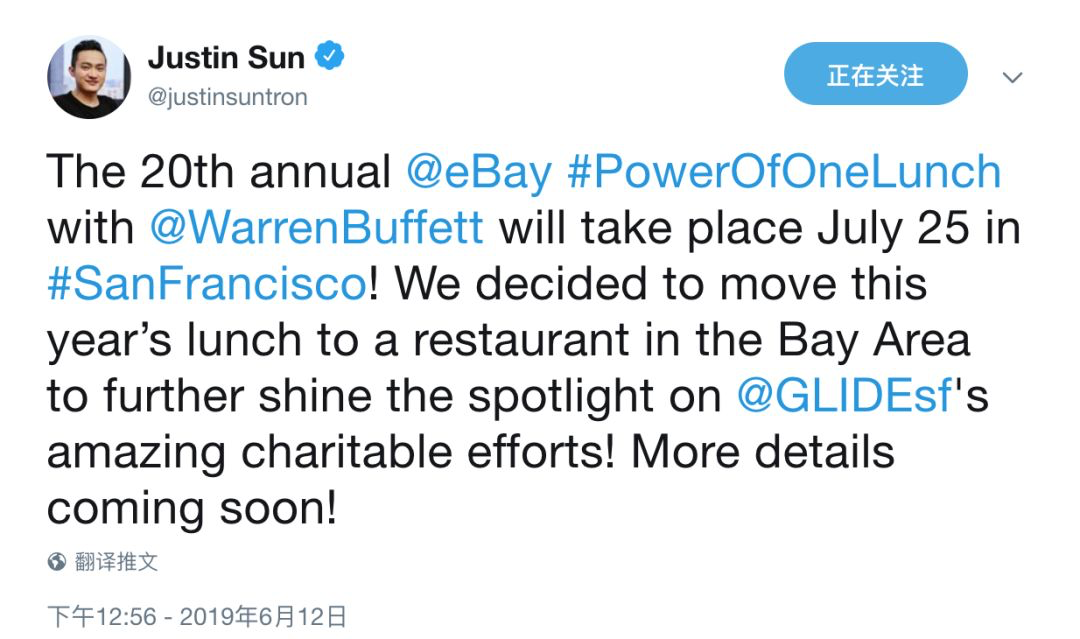 2. According to Cointelegraph, the Brazilian Central Bank officially launched its blockchain ID platform by working with IBM to use Hyperledger Fabric. The ID platform is designed to validate digital proofs against financial crimes and unauthorized use of the financial system.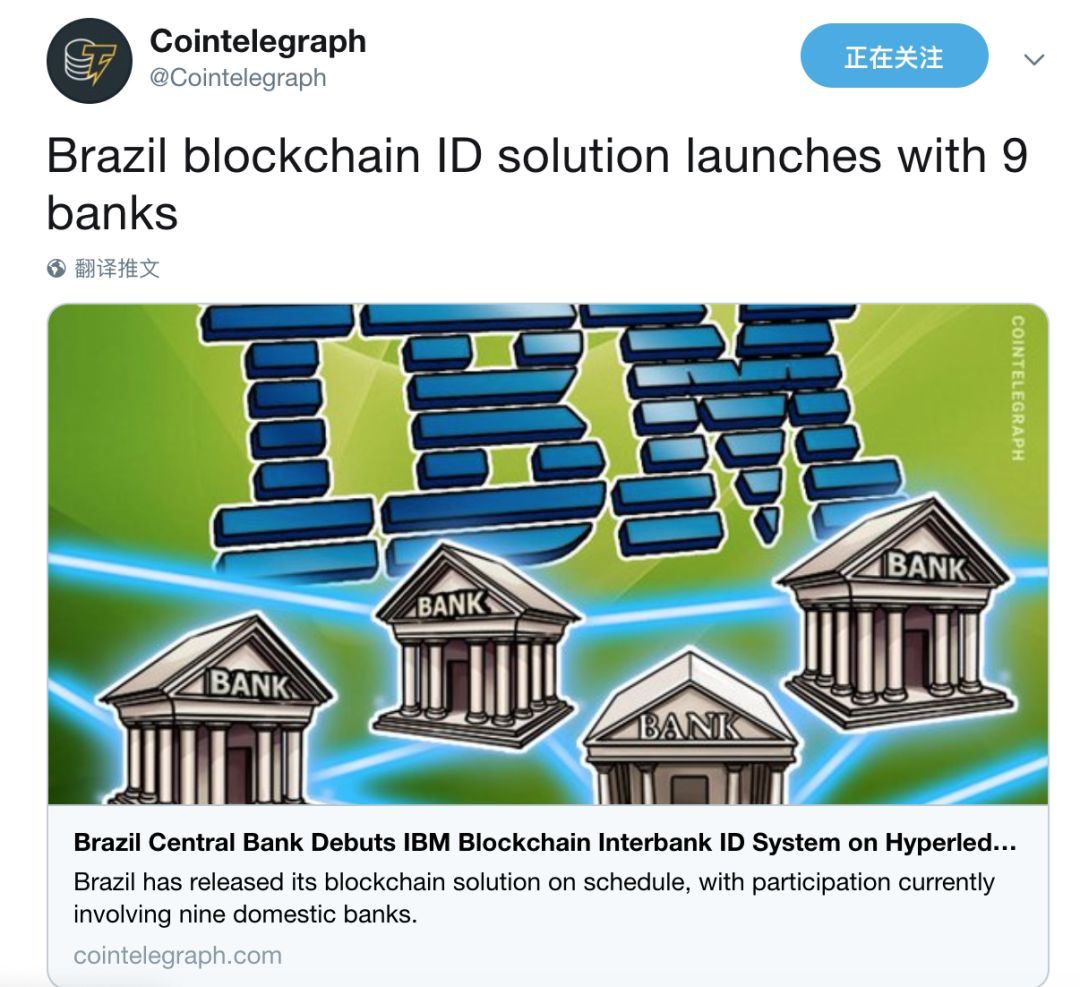 —— End ——
Turn around every day and see the big coffee point of view, bringing you the freshest and most interesting points.
Source: Public No. Wildflowers