Why is it true that Facebook currency is really important?
It will open a new era of social networking business and payment.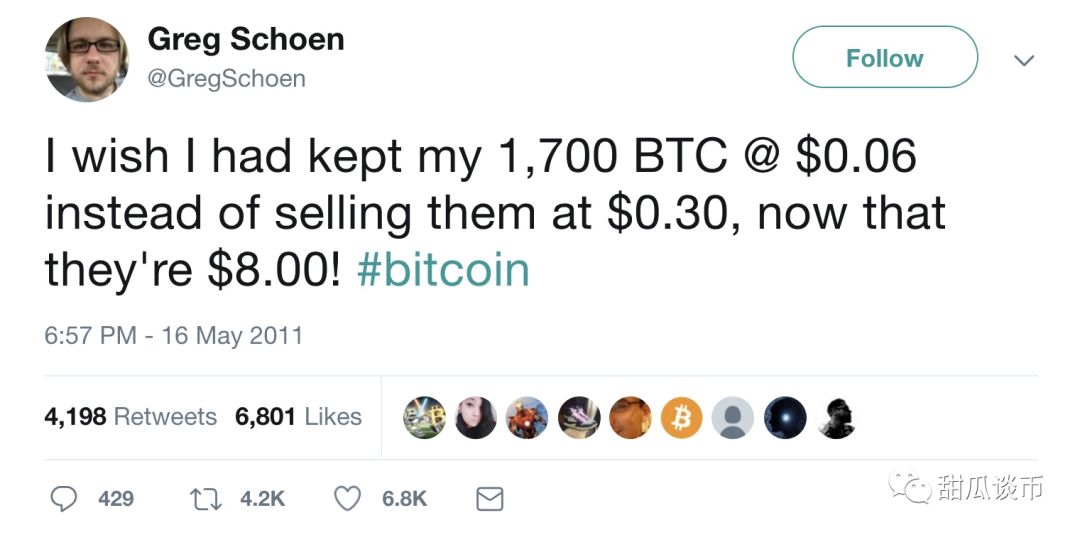 Facebook's entry into the cryptocurrency field will provide its billions of users with a real-world use case and an opportunity to try to use cryptocurrencies, which is likely to greatly increase interest and investment in a variety of cryptocurrencies, including bitcoin.
Facebook's interest in bitcoin and cryptocurrencies has excited many people in this emerging industry. A venture capitalist said the recently disclosed information "ignited the enthusiasm of all major financial institutions and investors."
Many cryptocurrency experts, including well-known venture capitalists, podcast authors, and influencers in the field, Anthony Pompliano, have been commenting on the potential consequences of Facebook tokens for some time.
1
A new type of stable currency
Facebook is working with multiple countries
So far, stable currencies have been linked to a single national currency, such as the US dollar. Facebook seems to be planning a different approach.
"The cryptocurrency will be a stable currency – a token designed to have a stable price to prevent divergence and other complications in the course of payment or negotiation due to price fluctuations."
According to the "Information" report, Facebook has invested $1 billion with financial institutions, and has negotiated a basket of currencies consisting of various international legal tenders and low-risk securities. These securities will be used as collateral to stabilize the price of their tokens. . Facebook is working with a number of countries to pre-approve the launch of stable currency. "
2
$1 billion Libra
Facebook wants to launch a network with 100 nodes
$10 million per node x 100 nodes = $1 billion for the Libra project.
As far as I know, no other blockchain projects have tried to do this, presumably because they are suspicious of being able to retreat after they have invested so much money in the blockchain. In fact, this is quite daring for Facebook.
Facebook plans to license companies to operate nodes on their new cryptocurrency network, charging each company $10 million in royalties. The node operator will also be allowed to send a representative to the independent foundation. Facebook hopes to launch a network with 100 nodes, generating a $1 billion license fee. The company then plans to use these fees to support its cryptocurrency in a basket of currencies and low-risk securities from different countries. "
3
How to use Facebook tokens
It may open a new era of social networking business and payment
Libra's debut (or whatever Facebook decided to name it) could open a new era of social networking business and payment. It can be used to provide low-cost or free payments between friends, or it can be used by overseas migrant workers who are often fraudulently remitted by remittance services to send money to their families.
Bypassing credit card transaction fees, Facebook's cryptocurrency can also provide cheaper payment methods for merchants of traditional e-commerce, or micro-transaction convenience for on-demand news articles and tips for content creators. A better understanding of who bought what and which brands or products are popular can help Facebook gain an edge in ad measurement, ranking and expanding its core business goals.
"Facebook's cryptocurrency will be freely transferable through Facebook products including Messenger and WhatsApp. Facebook is working with merchants to accept vouchers as a payment method and may offer a registration bonus. The information also reports that Facebook also wants to be atm The machine introduces physical devices so that users can exchange this cryptocurrency with traditional assets."
4
June 18, 2019: Facebook will launch a white paper
The company will release a related white paper on June 18.
If you are like many of us, interested in learning more about Facebook's new cryptocurrency – keep in mind that the company will release a related white paper on June 18.
Facebook is finally ready to announce the details of the cryptocurrency codenamed Libra. According to one source, Facebook is currently planning to release a white paper on June 18 explaining the basic principles of its cryptocurrency. The source said that Facebook briefed a number of investors on the project.
5
in conclusion
This project has the potential to generate a chain reaction of investment and use across the cryptocurrency sector.
The launch of the Facebook currency is likely to change the rules of the game in many ways, especially considering the huge disruptive combination of Facebook's billions of users and cryptocurrencies. As Mark Zuckerberg said recently, integration with Instagram, Messenger and WhatsApp should make payments as easy as sending photos. Once the project is launched, it will be interesting to see what actually happened.
Facebook made some mistakes in its development, but in general, when it comes to launching new programs and services, it usually does a good job, of course, it will consider solving some initial problems.
However, I think the most interesting thing is that the cryptocurrency (especially bitcoin) may be affected by this event. Once a small percentage of Facebook's billions of users have mastered the trick of cryptocurrency payments, it is likely to generate a chain reaction of investment and use across the cryptocurrency sector. For a variety of reasons, the first choice for most people is usually bitcoin.
Source: Public Number: Melon Talking Coin
We will continue to update Blocking; if you have any questions or suggestions, please contact us!
Was this article helpful?
93 out of 132 found this helpful